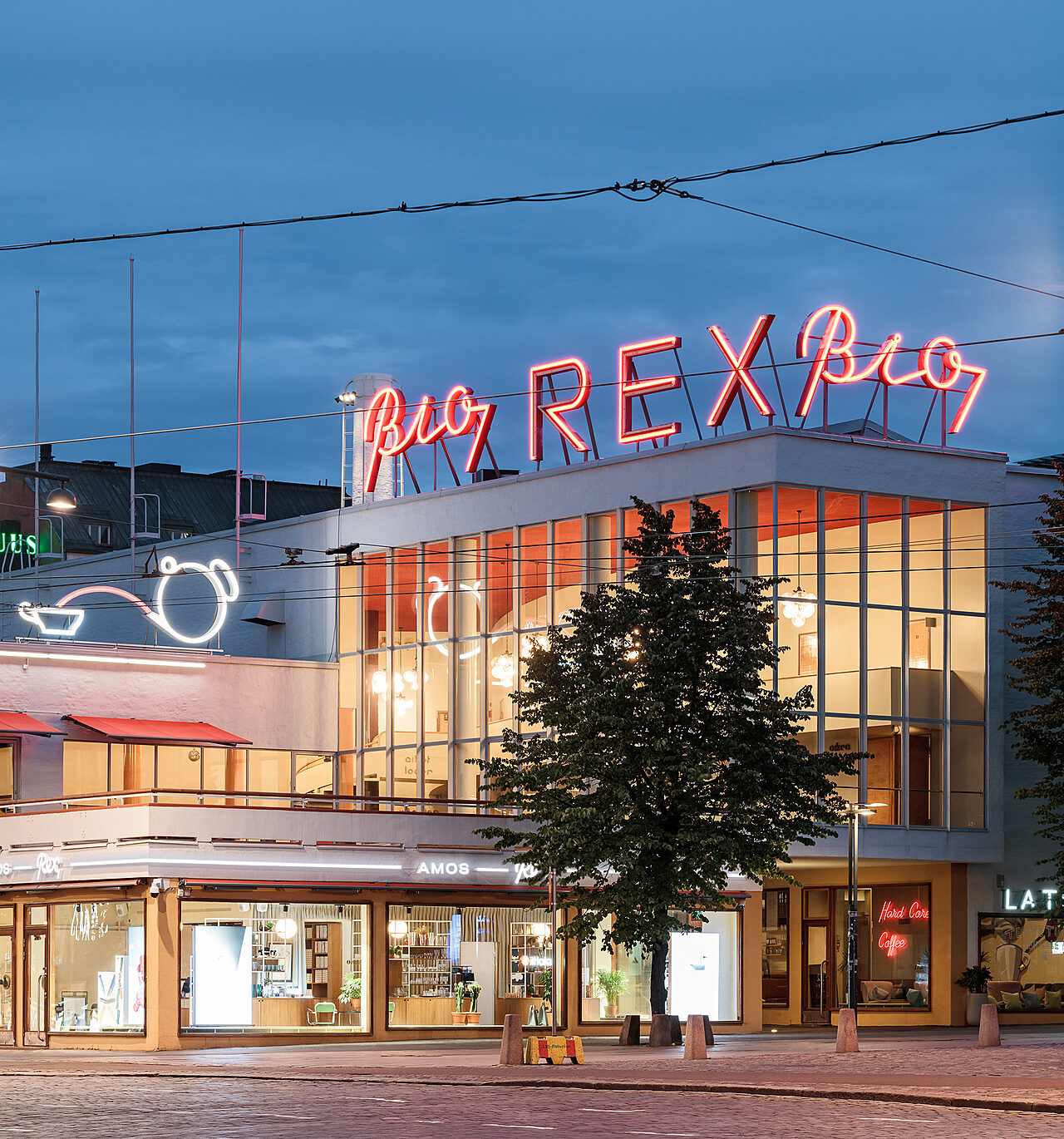 Ark Rex takes us on a journey to the world of architecture films
Tuomas Uusheimo

The biennial Ark Rex Architecture Film Festival brings international filmmakers to Helsinki and features documentaries on architecture and urban planning on the big screen of the legendary Bio Rex cinema theatre.
The festival, which will be held for the third time in 2023, will take place on Saturday and Sunday 25–26 November. This year's themes are cities and urban planning, and museums. The festival will also feature a theme related to new Finnish wood architecture, which has also been included in previous editions of the festival.

The accompanying programme will include a scale model exhibition of various museum designs by the Museum of Finnish Architecture, as well as videos and short films in the lobby side theatre, entrance to which is free and open to all. Festival tickets for the main programme can be bought for one or two days.

The event is curated by architect SAFA Tarja Nurmi in collaboration with the working group. The five-member working group includes representatives from the Museum of Finnish Architecture, Archinfo – Information Centre for Finnish Architecture, and HESA-SAFA, the local branch of the Finnish Association of Architects.

In 2018, Tarja Nurmi took the initiative to create the Ark Rex festival, and the event was created in collaboration with the Amos Rex Art Museum. This year the partner is Rex Events.

The two-day film event is aimed at professionals in architecture, urban planning and construction as well as the general public interested in architecture and architecture. The languages of the festival are Finnish, Swedish and English.

Programme
Saturday 25.11.
10.00 Opening words (in Finnish), Tarja Nurmi and Jonni Roos
10.15 New Finnish wood architecture (2023), Jonni Roos and Raimo Uunila (n. 30 min.)
10.30 Helen & Hard Architects – We Are Firm Believers in Community (2022) Louisiana Channel (36 min.)
11.15 Short film of new Portugese wood architecture, discussion
11.45 (break 15 min.)
12.00 Siza (2023), Augusto Custodio (61 min.), discussion
13.15 (break 45 min.)
14.00 Bauhaus Archiv / Work in Progress, director's cut (2023), Nico Weber
Discussion with film director and Annemarie Jaeggi, Director of Bauhaus Archiv
15.45 (break 15 min.)
16.00 The Mies van der Rohes (2023), Sabine Gisiger (90 min.)
17.30 Fields of neutrality (The Last Interview with Ludwig Mies van der Rohe) (2019), Dani Gal (32 min.), discussion
18.30 (break 15 min.)
18.45 Tear down and Rebuild (2015), Jasmina Cibic (16 min.)
The Gift (2021), Jasmina Cibic (26 min.), discussion
20.00– Networking hosted by the Association of Finnish Architects' Offices, welcoming words by Director Kalle Euro
Sunday 26.11
10.00 Lecture (in Finnish): "Kauneus kuuluu kaikille – Eliel Saarinen ja tulevaisuuden kaupungit", PhD Timo Tuomi
11.00 En annan stad – An Other City (2021), Rasmus Waern, Kajsa Andersö and Tomas Boman (58 min.), discussion with Waern
12.15 Best in The World (2022), Hans-Christian Post (58 min.), discussion with director
13.30 (break 15 min.)
14.15 Robin Hood Gardens (2022). Thomas Beyer and Adrian Dorschner (92 min.)
16.00 27 Storeys (2023), Bianca Gleissinger (92 min.)
Vogelsang, Good Life Made Easy, Flieger & Corti (22 min.), discussion
18.15 (break 15 min.)
18.30 Big Ears Listen with Feet (2022), Beka & Lemoine (93 min.)
20.00 (end of programme)

The programme is subject to changes. Film presentations can be found at arkrex.fi.
Tickets
one-day ticket 30 €
two-day ticket 45 €