Takaisin tapahtumiin
Tapahtuman tiedot
Order of Architects P.P.C. of the Province of Milan Headquarters
Via Solferino 19, Milan + online, Italy
Järjestäjä
Order of Architects P.P.C. of the Province of Milan
The Contribution of Women in Contemporary Architecture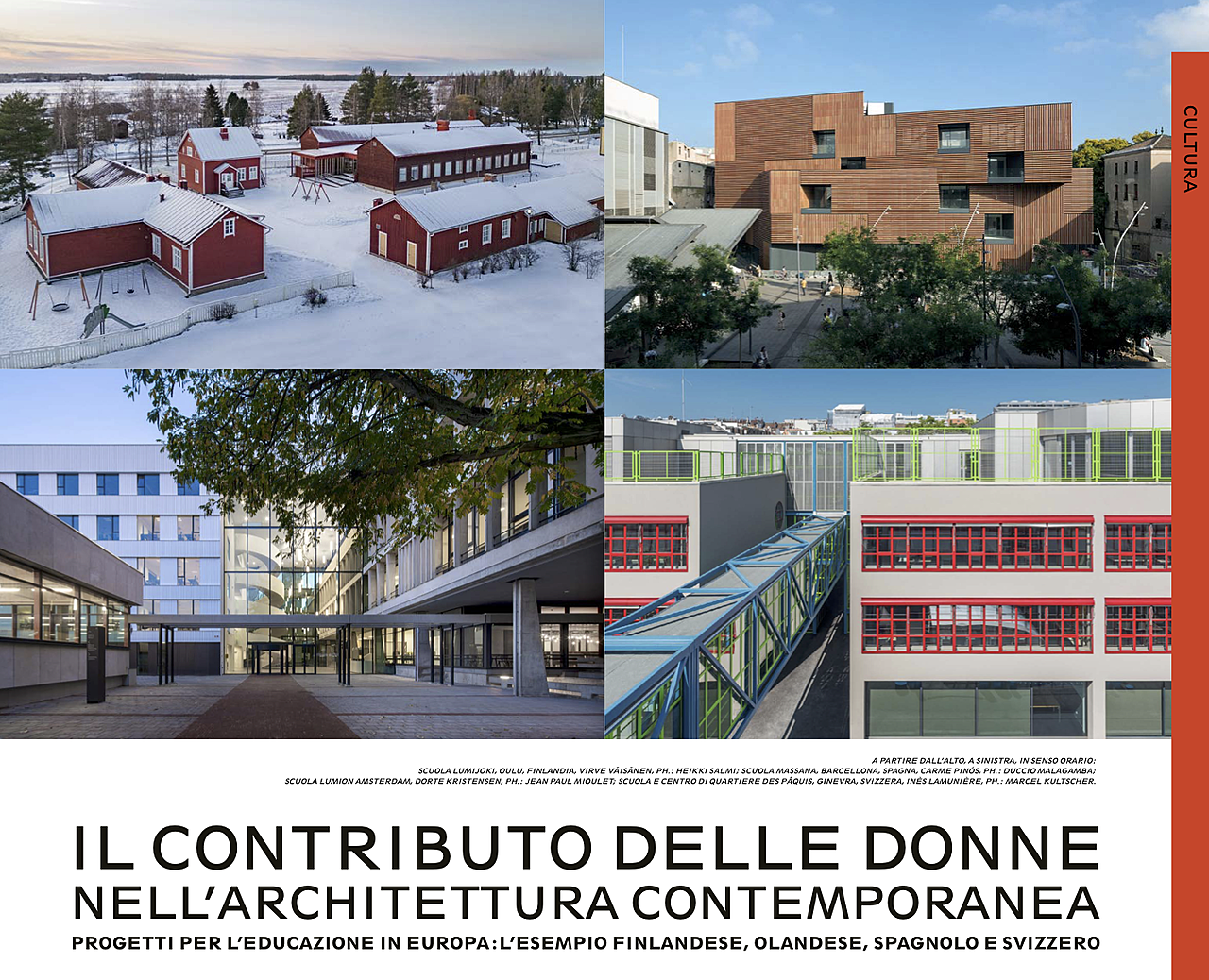 On Wednesday 8 th March 2023, from 6.00 pm to 8.00 pm (CET), a new international meeting of the cycle "The Contribution of Women in Contemporary Architecture" will take place at the Headquarter of the Order of Architects P.P.C. of the Province of Milan and online. The architects Inès Lamunière (Switzerland), Carme Pinós (Spain), Dorte Kristensen (Netherlands) and Virve Väisänen (Finland) will talk about their projects.
During the meeting on 8th March "The Contribution of Women in Contemporary Architecture. Projects for Education in Europe: the Finnish, Dutch, Spanish and Swiss Examples", the designers themselves will illustrate some projects of schools built in Finland, The Netherlands, Spain and Swizterland. The aim is to present their approach and their design philosophy in contemporary architecture dedicated to education within the themes of environmental sustainability, well-being, technological innovation and building redevelopment. The meeting will also touch on the relationship with the historical, cultural and urban context.
The conference is organised with the collaboration and the Patronage of the Embassy of Finland in Italy, the Embassy of Spain in Italy, the Embassy and Consulate General of the Kingdom of the Netherlands, the Consulate General of Switzerland in Milan, the ATL – The Association of Finnish Architects' Offices, the Instituto Cervantes Milán and the SIA – Swiss Society of Engineers and Architects – International Section. The meeting was also made possible thanks to the support of Geneva Tourism and Grass Italia Srl.
The event will be streamed on Facebook at 18–20 local time (19–21 Finnish time), watch through this link.