Back to articles
Alvar Aalto goes virtual
Google
and
Alvar Aalto Foundation
have launched the first results of their partnership and opened two groundbreaking resources to serve the global community interested in Alvar Aalto, the Grand Master of Finnish architecture.The collaboration derives on mutual interests: one of Google's Data Center is located in Hamina, Finland in the former cellulose factory designed by Aalto in 1951–53. The company sees the current collaboration as an initiative to demonstrate their commitment and confidence in Finland. For the Alvar Aalto Foundation, the goal of the partnership is to make Aalto's design and architecture accessible to people all over the world.
Sharing information about Aalto and comprehensively responding to the needs of our various audiences are fundamental to our work. This collaboration is a major step by the Alvar Aalto Foundation towards better accessibility and visibility. We want to be accessible to everyone who does not have a chance to visit our sites in person. — Tommi Lindh, the Director of Alvar Aalto Foundation
In practice, Google has taken its well-known 360-degree panorama technology into a selection of Alvar Aalto's principal buildings that are now virtually accessible via
Google Street View
service. The interiors of Aalto's masterpieces such as 
Säynätsalo Town Hall
(1951),
Aalto's studio
(1955) or the 
House Kantola
(1937) built for the director of the Sunila Paper Mill, are only a few clicks away.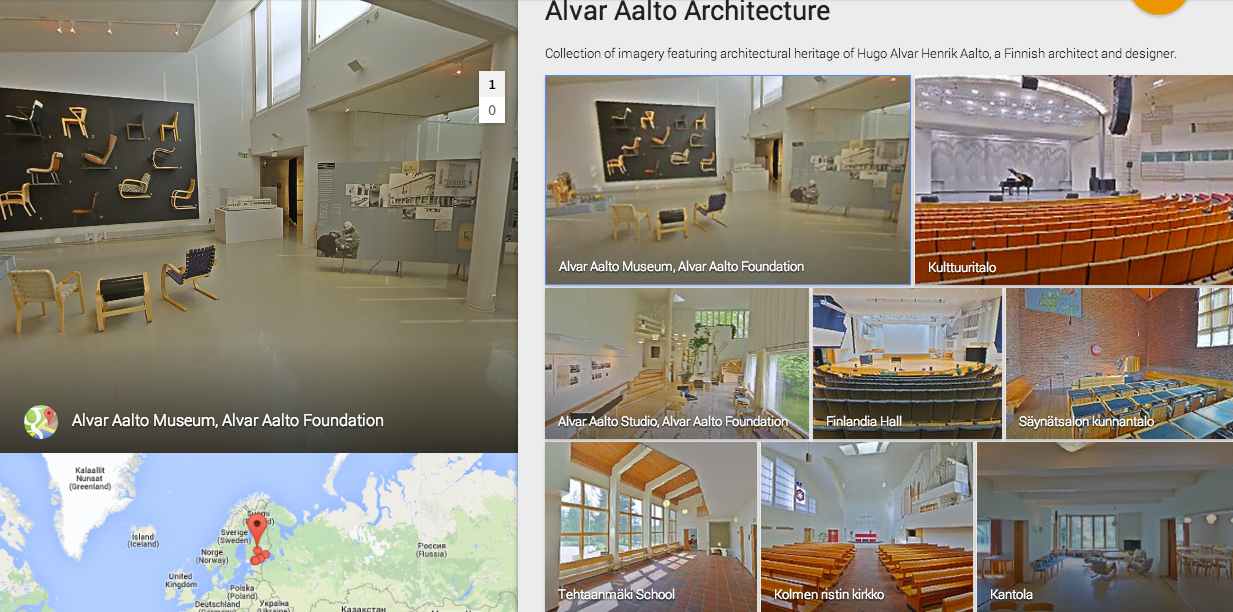 In addition to the virtual tours inside eight Aalto buildings, the Alvar Aalto Foundation and Google have produced two online exhibitions on the
Google Cultural Institute
platform. The global audience is welcomed to study the beautiful and illuminative presentation of the history of the iconic three-legged
stool no 60
by Alvar Aalto, and an online version of the topical exhibition about the elaborate but rewarding
 restauration project of the Vyborg Library
 currently on display at the Aalto Museum in Jyväskylä.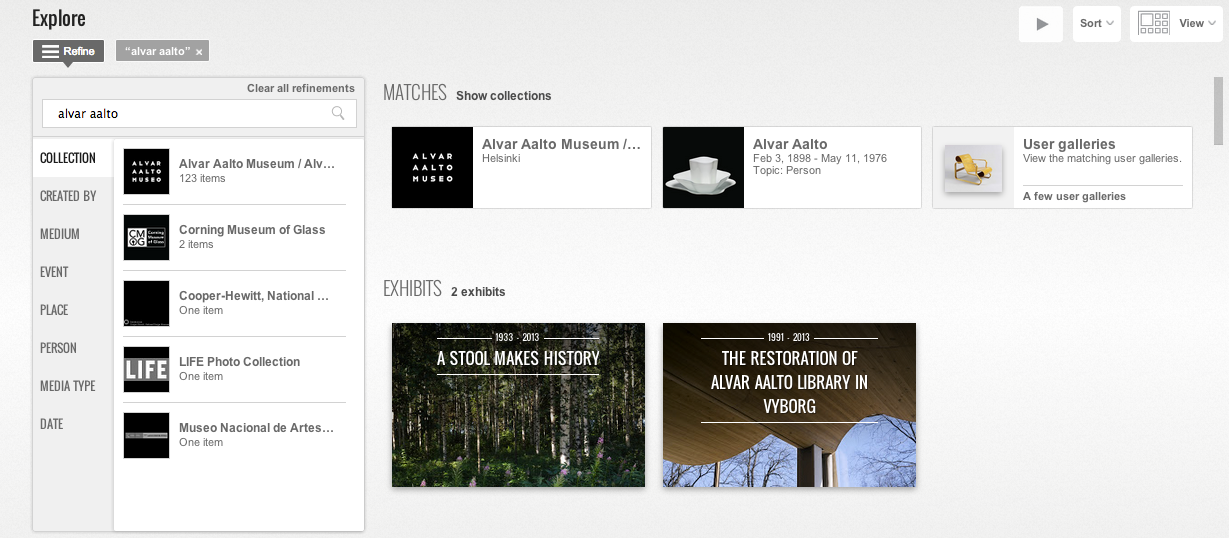 Links to Alvar Aalto on Google
Aalto buildings on Google Street View:
www.google.com/maps/views/streetview/alvar-aalto-architecture
.Alvar Aalto at the Google Cultural Institute:
www.google.com/culturalinstitute/browse/alvar%20aalto
.PS. In honour of the launch, Google has also published Street View images of the renovated exterior and interior of its Data Center at the Summa factory building in Hamina. The images can be accessed through Google's main
data center page
.