Back to articles
Architecture during distancing
This spring, exceptional circumstances have globally have created new boundaries for our everyday life. Since staying at home and practising social distancing is key, we have gathered some tips and contents through which you can enjoy architecture at home.
Explore architecture via Finnish Architecture Navigator
In times of restrictions on travelling, we suggest you take a virtual trip to Finnish architecture via Finnish Architecture Navigator. Every day we produce new content in the web service – the latest additions include public buildings by Kouvo & Partanen Architects. In honour of those fighting in the front lines of COVID-19 we have featured social and health service buildings with the tag #welfare on our social media accounts.
Explore the highlights of Finnish architecture on the Finnish Architecture Navigator through this link.
Editorial posts of Navigator's architectural sights on Archinfo Finland's Instagram account through this link.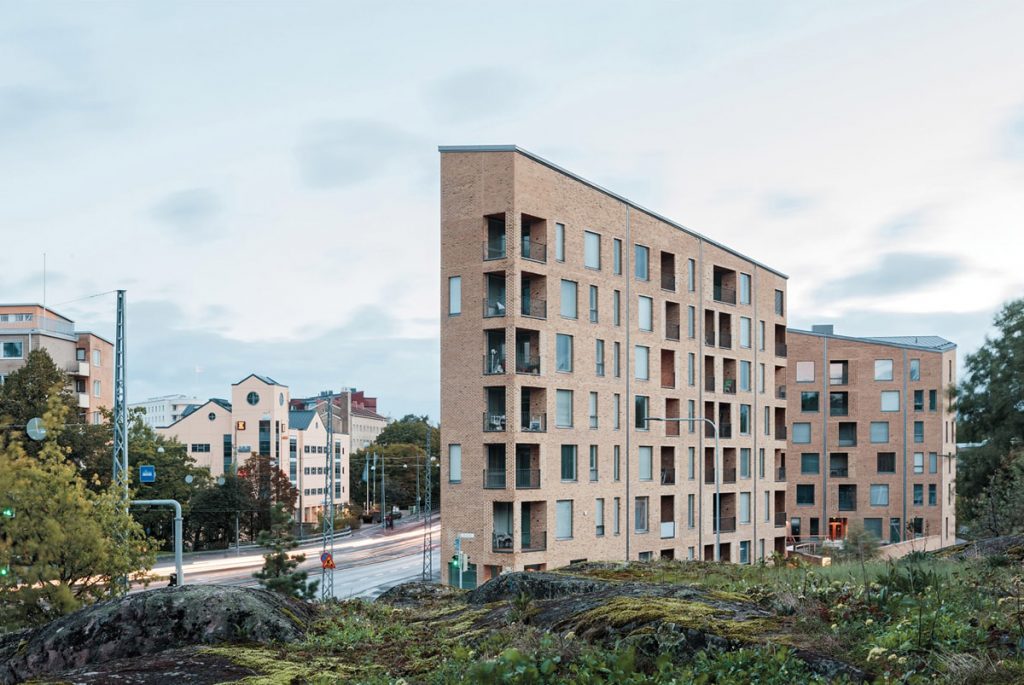 Museum tours in social media
While closed from the visitors, the Museum of Finnish Architecture offers a chance to visit the exhibition The Cultivated Landscape of Alvar Aalto. The guided tours of the exhibit took place on Instagram live guided by Museum Educator Aapo Raudaskoski and are now available on the Instagram account of the Museum of Finnish Architecture.
The exhibition highlights Alvar Aalto's (1898–1976) skill at integrating his design with the landscape – how he experienced the natural scenery and aimed at fusing his buildings with their natural surroundings. The exhibition concept is by Professor (emeritus) Tom Simons, with texts by curator Teija Isohauta. If possible, the exhibition will be at the Alvar Aalto Museum in Jyväskylä, Finland this summer.
There are also Alvar Aalto quizzes on the Instagram account of the Museum of Finnish Architecture.
Link to the Museum of Finnish Architecture's Instagram account here.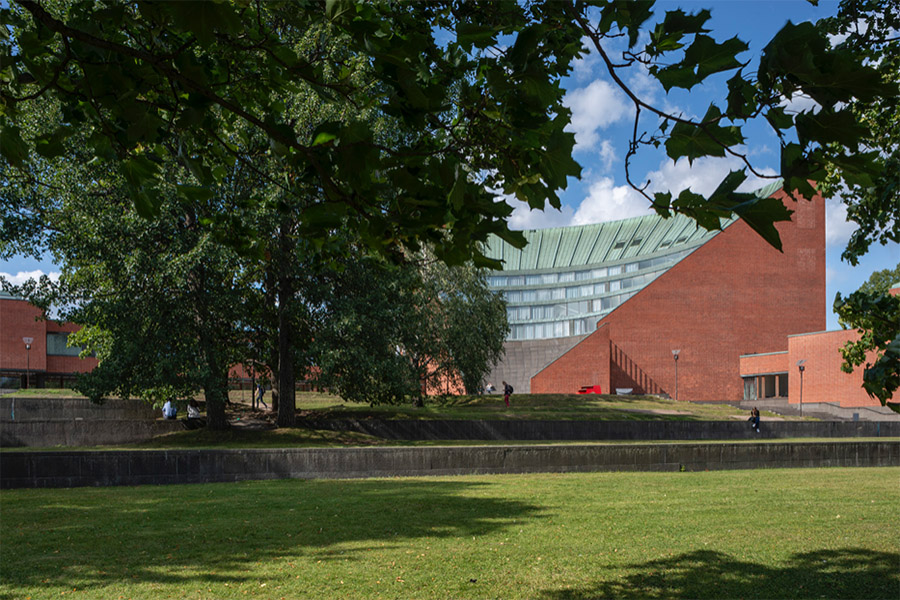 Google offers virtual museum and architecture visits through its Arts & Culture service, which covers a myriad of the world's most iconic buildings. Architectural web blog ArchDaily shared a couple of the extensive contents that include, for instance, Alvar Aalto's atelier in Munkkiniemi, Helsinki and Antonio Gaudí's Casa Batlló in Barcelona.
Link to ArchDaily's article here.
Link to Google's Arts & Culture here.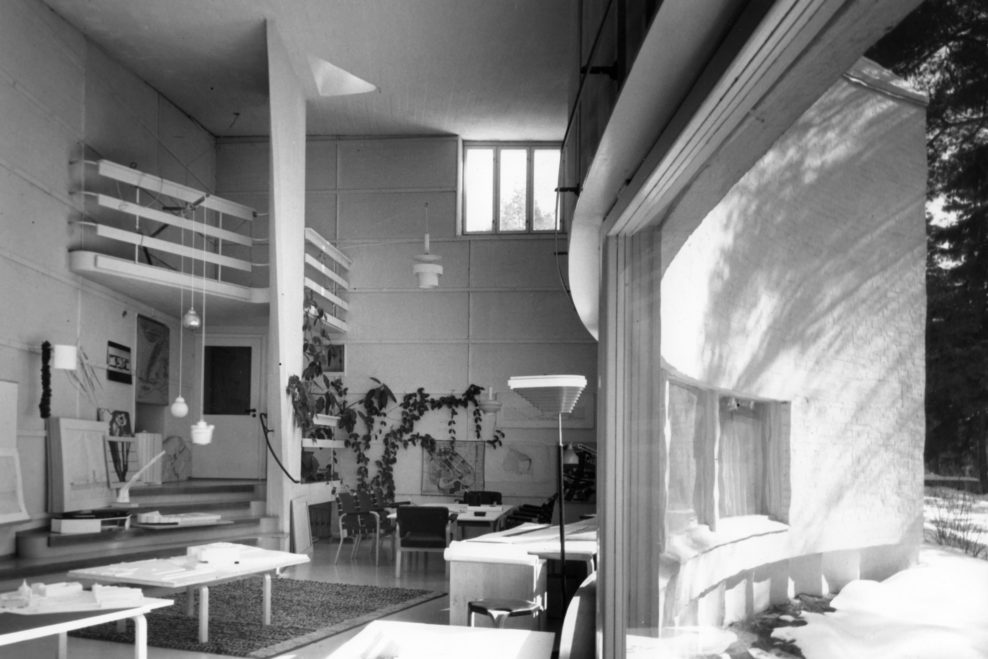 Encountering public art outdoors
In addition to social media, public spaces offer opportunities to enjoy art and architecture. There are around 500 public artworks in Helsinki, and most of them are accessible on foot or by bicycle. The span of the artworks reaches from sculptures and monuments to environmental art. The earliest of them date back to the beginning of the 19th century and are located in central Helsinki. The more recent artworks you'll find in the new neighbourhoods such as Kalasatama and Jätkäsaari.
At the Helsinki Art Museum's website you have the chance to plan your own art tour with the help of the public art database.
Link to the Helsinki Art Museum's public art database.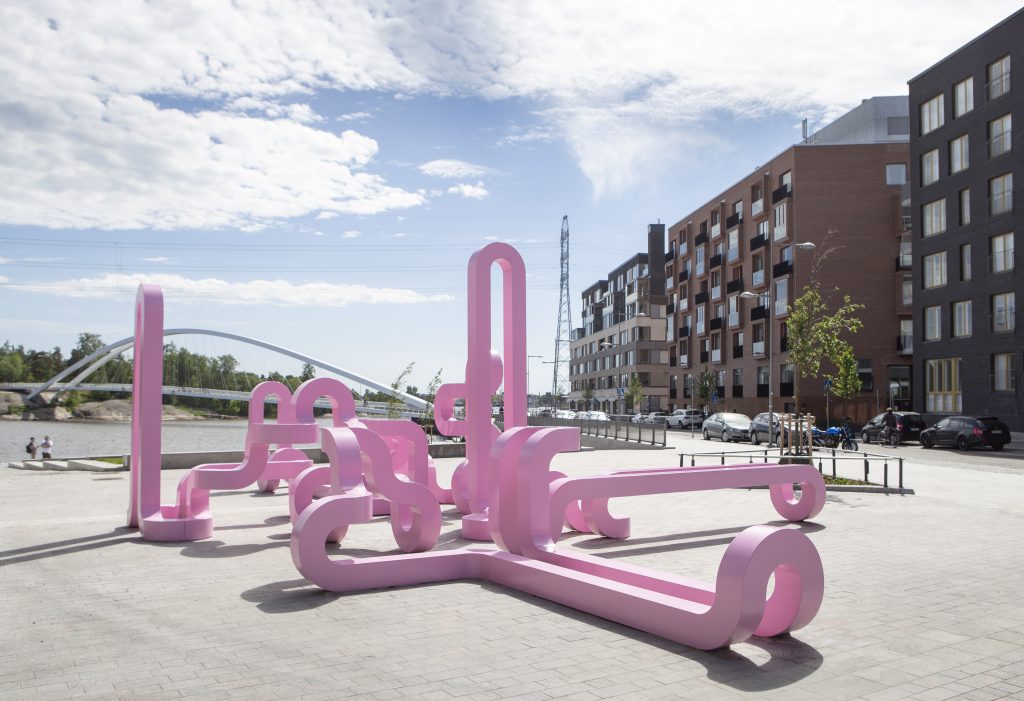 Architecture and crafts
Arkki, school of creative education for children and youth located in Helsinki, offers free web courses at Arkki@home website. Designed by experts in architectural education, these hands-on practical projects support curiosity, creativity and innovation.
Arkki's English study material available on Arkki@home website through this link.
Also, the American Society of Landscape Architects (ASLA) offer free e-learning materials. Children ages 9–12 who are interested in drawing – check out the Discover Landscape Architecture Activity Book for Kids by the landscape architects of ASLA.
Download Discover Landscape Architecture book through this link (pdf).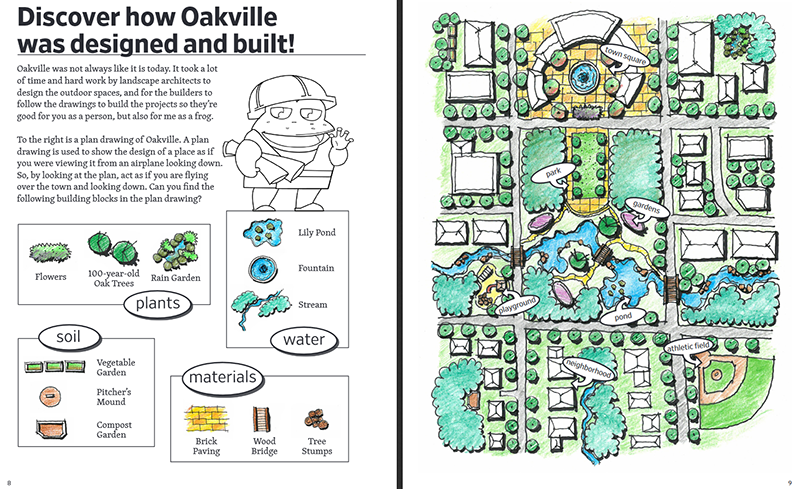 Podcasts on architecture and urban planning
While working from home or exercising outdoors you can tune in for an inspiring podcast. Here our favourites from a wide range of architectural and city planning podcasts.
Night White Skies
Architect Sean Lally's Night White Skies podcast discusses architecture's future, as both earth's environment and our human bodies are now open for design. The podcast engages a diverse range of perspectives to get a better picture of the events currently unfolding. This includes philosophers, cultural anthropologists, policymakers, scientists as well as authors of science fiction.
All the 70 episodes of the podcast are available on Spotify.
99% Invisible
99% Invisible podcast focuses on the unnoticed architecture and design that forms the world around us. Podcast's host Roman Mars explores ordinary design happenings, from the rise of IKEA hacking, hostile urban architecture and the relationship between skateboarding and swimming pools.
Podcast is available on Spotify.
Failed Architecture
A combination of personal stories, research and reflection, Failed Architecture podcast seeks to explore the meaning of architecture in contemporary society. Discussions explore unconventional narratives, ranging from the architecture of data centres to the influence of video games on our urban experience.
Podcast is available on Spotify.
About Buildings and Cities
British architects Luke Jones and George Gingell lead curious conversations about how film, fiction and seminal texts relate to architecture, buildings and cities. In Episode 10ttw for example, the pair attempt to unpick The Architecture of the City by Aldo Rossi after both owning the book for ten years, but never having read it.
All the episodes of the podcast are available on Spotify.
Talking Practice
Produced by Harvard Graduate School of Design, this podcast has comprehensive interviews with leading architects, designers, and planners. The series aims to offer a glimpse into the life and thought processes of practitioners from around the world.
All the episodes of the podcast are available on Spotify.
Documentary films on architecture
Architecture and design magazine Dezeen published a list of documentaries on architecture and design to stave off isolation boredom:
City Dreamers, 2019: Joseph Hillel's film follows the careers of four women in the field of architecture, urban planning and landscape architecture.
Citizen Jane: Battle for the City, 2017: Matt Tyrnauer's documentary film explores the work of the activist and author of The Death and Life of Great American Cities, Jane Jacobs, whose writings highlighted the effects of urban expansion and city planning on a city's communities.
Eames: The Architect & The Painter, 2011: Directed by Jason Cohn and Bill Jersey, the film of America's famous designers Charles and Ray Eames, gives an in-depth look at the design duo's impact on post-war American culture.
Link to Dezeen's listing here.
Bite-sized escapism
The exceptional situation is likely to cause feelings of insecurity. These times, lighter and entertaining content can be just the right thing. In addition to Apartment Therapy's home tour articles, you can get inspiration for brightening up your home office from the celebrity home tours of Architectural Digest's Youtube channel.
Link Architectural Digest's Youtube channel.
Share your own tips!
Let us know if you come across entertaining architectural pastime. Feel free to share your tips at editor@archinfo.fi. We update the article with the latest tips.