Back to articles
Architecture Speaks! brings international perspectives to Finnish architectural debate
Architecture Speaks! lecture series brings international architect guests to Finland for the fourth year running. Through the years, Jenni Reuter, architect, associate professor and curator of the series, has invited both established and emerging architects to lecture. Drawing full auditoriums both at Aalto University and the Museum of Finnish Architecture, the series will highlight two more perspectives on architecture this season.
When architect Jenni Reuter was appointed associate professor of the basics of architecture and theory at the Aalto University in 2016, she faced the opportunity to develop something new in teaching architecture. After weighing a variety of options, she decided to invite architect guests from abroad to talk about their work, foundations and principles.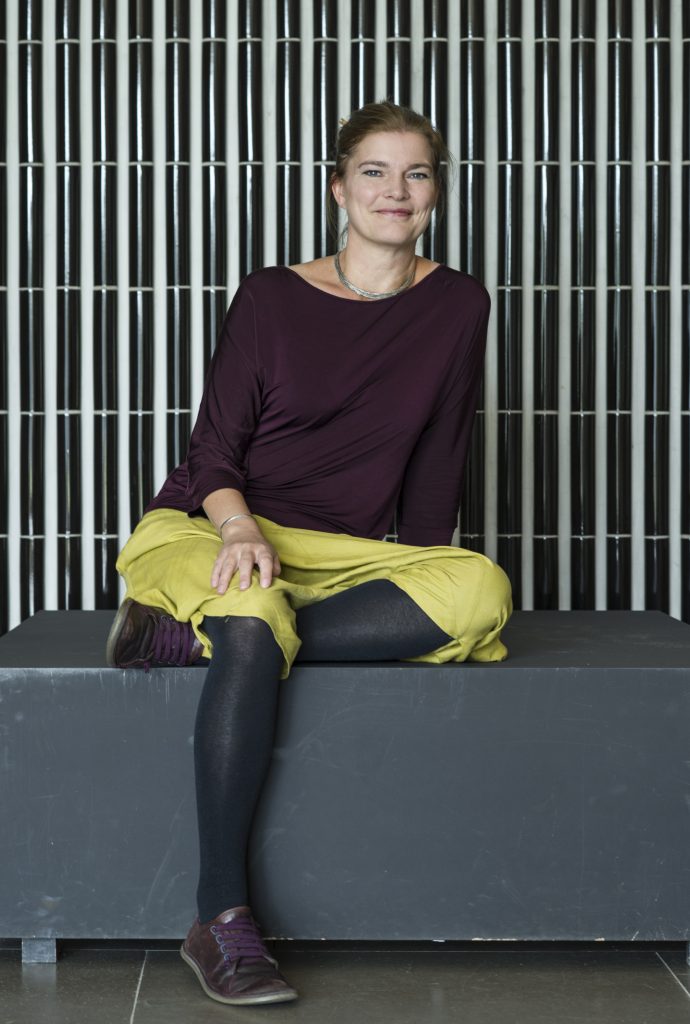 In the first four years, the series has brought a selection of renowned architects to Finland. These include Pritzker Price 2009 winner Peter Zumthor; Shelley McNamara, who curated the Venice Architecture Biennale 2018 with Yvonne Farrell; Lionel Devlieger, founder of a pioneering circular practice Rotor; Maurizio Pezo and Sofia von Ellrichshausen, founders of Chilean architecture office Pezo von Ellrichshausen; Japanese architect Junya Ishigami; Danish architect Dorte Mandrup, and many others.
Each guest gives two talks in one day, first at Aalto University for architecture students and in the evening at the Museum of Finnish Architecture for a wider audience. Even if the lecture is often the same, Reuter says that the atmosphere and the tone of conversation change depending on the audience and space. Whereas questions concerning advice for young architects are often central at Aalto University, making a change into everyday routines and practices gain attention at the museum.
"In all, organising the lecture series and seeing how it has been received have been positive experiences," says Jenni Reuter. "The series quickly became familiar to the audiences. I've been glad to see non-architects and people of all ages attending the lectures. Even though the majority of the guests are unknown to the wider audience, many still attend, because they know the series."
She also states that it is valuable for students to learn about different professional paths and approaches to architecture in the early stages of their studies.
"Architecture reflects values and ideals of the time. A teacher's most important task is to inspire the student to want to know more."
Flavours to the architectural debate
In addition to bringing food for thought for students, the series also provides new perspectives to the architectural sector and the wider audience interested in architecture. Many of the guests approach architecture differently from the Finnish tradition, such as from theoretical or speculative perspectives or by diffusing the boundaries between art and architecture.
"I wish that we, as architects, also dared to speak analytically about architectonic choices – why we do what we do and what are the consequences in the future. I also wish to see bolder statements and especially positive actions", Jenni Reuter emphasises.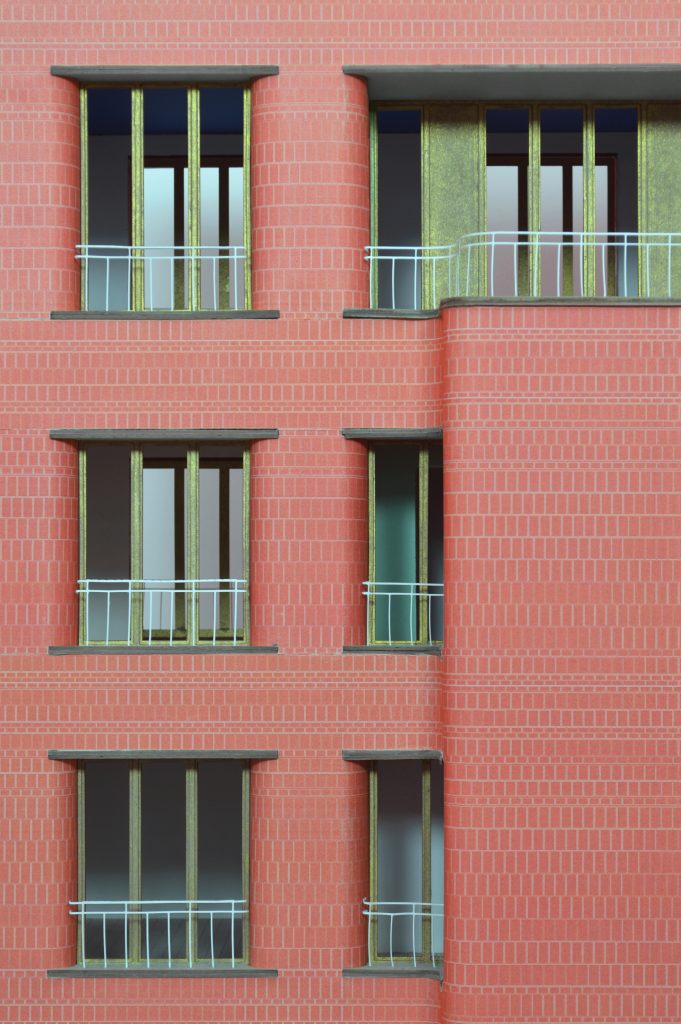 "I think that architects would like to see more examples of high-quality construction and design. I also hope that we could justify our choices in order to create permanent change."
In the latter half of the 2010s, employment rate of architects has been excellent in Finland. As a downside to the positive phenomenon, there is perhaps lack of time for exchanging thoughts and theoretical aspirations, as well as for questioning, analysing and reflecting.
"We tend to read summaries only instead of longer texts, which might lead to superficiality, populism and stagnation. Still, we also have a need for profound thinking and commitment", Reuter says.
"I tend to think that the current architectural debate in Finland is quite lame. Only a few take the time to stop and analyse what we do, why we do it and what does it tell about our time. I hope that examples coming from outside could stimulate the debate and push us to think about architecture from both wider and deeper perspectives."
Encounters, discussions and questions
In her architectural work, Jenni Reuter typically aims in bringing together community and architecture. Architecture office Hollmén Reuter Sandman, which has been exhibited at the Venice Architecture Biennale and several other arenas, has constructed hostels and a safety house for girls in Tanzania, a women's house in Senegal, and designed a learning centre in Egypt and a village building in India. Reuter has also been awarded with a prize for significant cultural act by the Finnish Cultural Foundation in 2017 for her work on human-scale architecture and boundary-crossing empathy.
An encounter of the speaker and the audience in a physical space, not online, is similarly important for her in the lecture series. In a physical space, the speaker is more present to the audience. Even though it is possible to revisit a video lecture or a text, they lack the spontaneity and dynamics between the speaker and the audience.
"Our understanding becomes subtler and more versatile when we discover faces and personalities behind names that we know," Reuter says.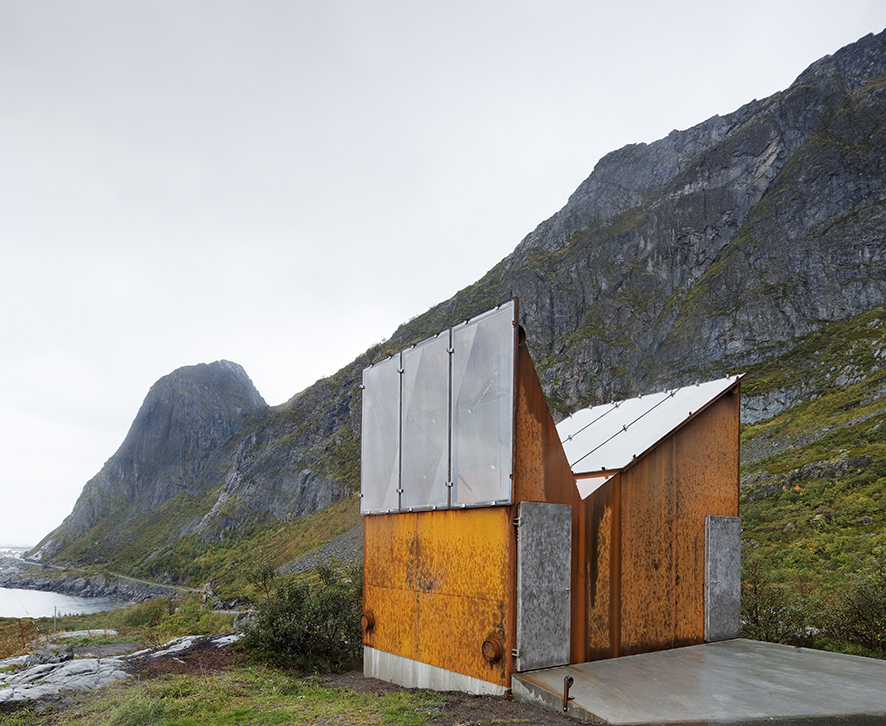 From the beginning, her aim has been to introduce the audiences to different, interesting ways of working in architecture. As in the previous years, the speakers in the 2019–20 season represent a variety of perspectives on architecture and on the role of an architect.
In his talks, Jonathan Sergison, co-founder of the Britist office Sergison Bates and professor at the Mendisio Academy of Architecture in Switzerland, touched upon brick architecture and 21 rules of designing residential buildings. Berlin-based Thomas Kröger provided insight on how different cultures he has crossed by on his journeys have affected his work. Known for designing private homes and residential buildings, he relies on traditional building typologies, local styles and a variety of period details.
Sensitivity and beauty are trademarks of the last speaker of the season, Danish- and Indian-based Mette Lange. In her talk, she spoke about combining a sensitive, sensorial touch and sustainability.
Challenges of time and architecture
For this season of the lecture series, Jenni Reuter has specifically sought for architects paying attention in time and wear in architecture.
The spring season was opened by Beate Hølmebakk, co-founder of Norwegian architectural practice Manthey Kula. Working with her partner Per Tamsen, she diffuses the boundaries of art, architecture and landscape architecture. For Manthey Kula, location and its opportunities are the starting points of the often-poetic works.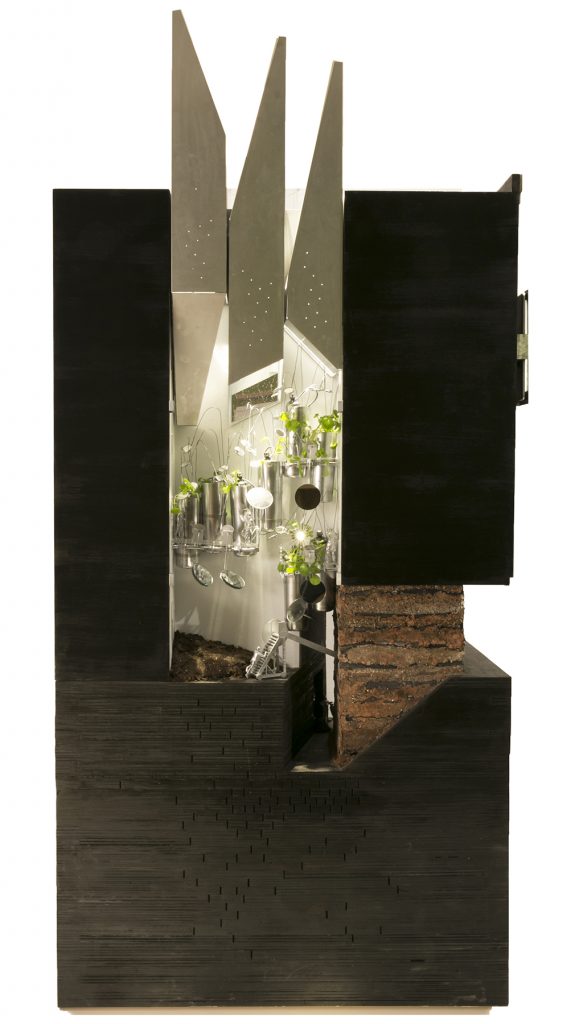 The next speaker in the series will be Sheila Kennedy, an American architect and professor, who teaches architecture and material research at the Massachusetts Institute of Technology MIT. As a co-founder of architectural practice Kennedy & Violich Architecture, she also runs the material research unit of the office, KVA MATx. Among others, the research unit focuses on researching light production properties of plants, which are in their natural state. In her cross-disciplinary practice, Kennedy combines design, technology and the needs of the future.
"Among others, Sheila Kennedy is developing energy-preserving textiles. She has also been involved in developing a plant that could function as a reading lamp, for instance," says Reuter. "As a designer and teacher, she is tackling questions of sustainable architecture and construction."
The last guest of the season will be Antwerp-based Dirk Somers, who teaches architecture at the Delft University of Technology and at the Ghent University. His architectural practice Bovenbouw Architectuur, co-founded by Erik Wieërs, brings together the needs of future living to influences from different eras and historical styles without copying.
"Dirk Somers represents new Belgian architecture, which defies definitions, but includes several interesting practices," states Jenni Reuter. "I want to understand, what makes this group so fascinating."
Architecture Speaks! lecture series will continue with a talk by Sheila Kennedy on Wednesday 29 January 2020 (link to the event on our site), and a lecture by Dirk Somers on Wednesday 12 February 2020 (link to the event on our site). Lectures in the evenings at the Museum of Finnish Architecture are open for all with a museum ticket or a museum card. Architecture Speaks! is organised in collaboration with Aalto University, Museum of Finnish Architecture and Archinfo Finland.

Links to the architecture offices of Architecture Speaks! speakers
Sergison Bates
Thomas Kröger Architekten
Mette Lange Architects
Manthey Kula
Kennedy & Violich Architecture
Bouvenbouw Architectuur