Back to articles
Architects Timo and Tuomo Suomalainen's collection donated to the Museum of Finnish Architecture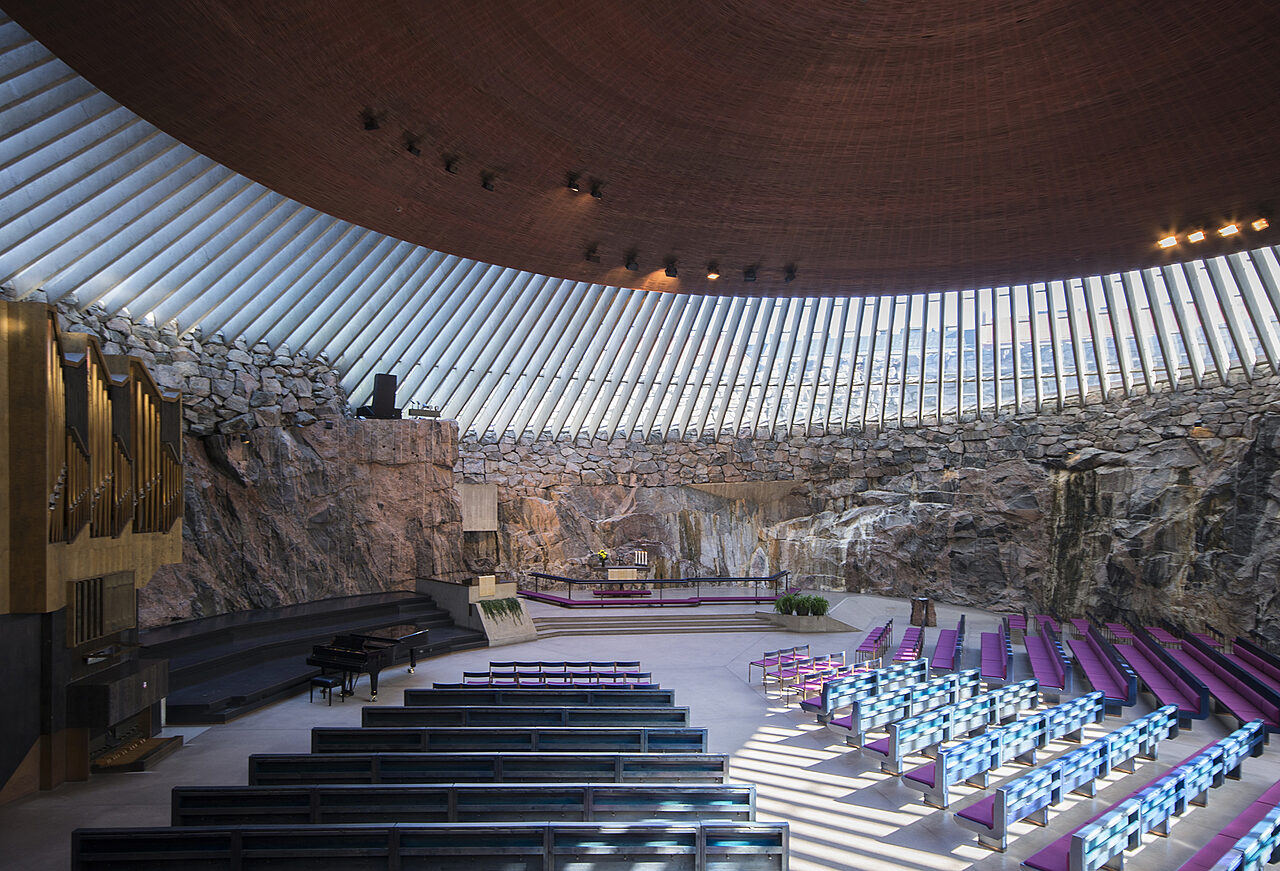 The donation to the Museum of Finnish Architecture includes the architect brothers' collective works from three decades. Timo and Tuomo Suomalainen are known in particular for their design for the Temppeliaukio Church (Rock Church) in central Helsinki.
The donated collection of the works of Timo Suomalainen and Tuomo Suomalainen significantly supplement the Museum of Finnish Architecture's collection of the post-war generation of architects' production. The donation covers the comprehensive cooperation of the architect brothers during three decades.
Timo (1928–) and Tuomo Suomalainen (1931–1988) were born in Hogland (Suursaari), an island in the eastern Gulf of Finland, which in 1947 became a Soviet possession.
Both brothers got their architect's degree from Helsinki University of Technology (today known as Aalto University), in 1956 and 1960. The young architects got their first win in an architectural competition in 1960, in a competition for Etelä-Saimaa vocational school in Lappeenranta. The architect brothers decided to found an architecture office together. Their intensive cooperation lasted over three decades, until the death of Tuomo Suomalainen in the late 1980s. Timo Suomalainen continued working as an architect until the beginning of the 21st century.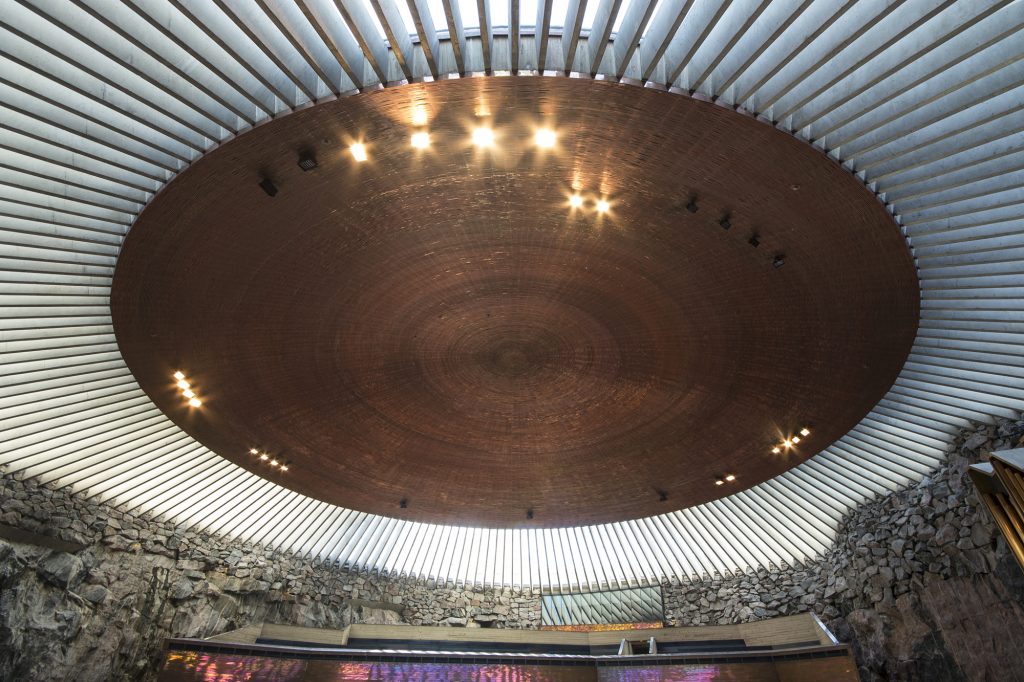 In their joint office, the Suomalainen brothers designed over a hundred works. After their winning entry "Kivikirkko" (Rock Church) for the 1961 competition for the Temppeliaukio Church, Timo and Tuomo Suomalainen attracted widespread public attention.
The church is built directly out of solid rock and covered with an impressive copper dome. Finalised in 1969, the church became one of the most visited tourist attractions in Helsinki. The Suomalainen brothers also designed a number of cultural buildings and housing projects in different parts of their hometown Espoo and elsewhere in Finland.
An open-minded design approach is characteristic to the architecture of Timo and Tuomo Suomalainen. Their approach exploited a variety of forms according to the needs of each case – from strictly modernistic forms to an organic, close-to-nature expression. In addition to the Temppeliaukio Church, the key works of the architects include Haaga Vocational School in Helsinki (1962–67), Hotel Mesikämmen in Ähtäri (1976), Espoonlahti Church (1980, extension 1997) and Hamina Police Station and Courthouse (1979–84).
For more information on the Temppeliaukio Church and other highlights of Finnish architecture, please visit Finnish Architecture Navigator, a curated web service of Finnish architecture administered by Archinfo Finland at navi.finnisharchitecture.fi.