Back to articles
Austrian-Finnish architecture firm Berger+Parkkinen awarded with the Austrian State Prize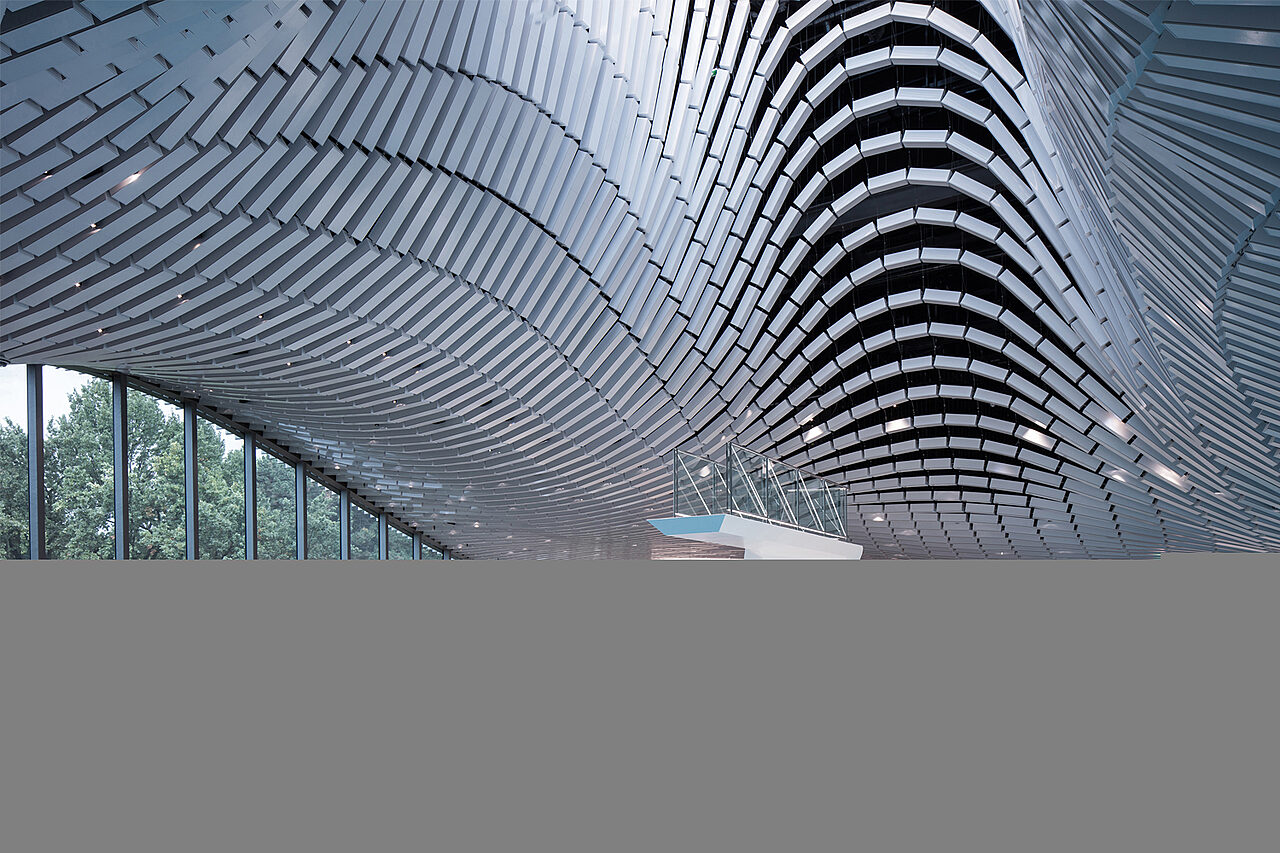 The Austrian State Prize for Sustainable Architecture, the 'Staatspreis für Architektur und Nachhaltigkeit' was awarded in December 2021 to Berger+Parkkinen Associated Architects for their design for a public bath.
The Paracelsus Bad & Kurhaus swimming pool, sauna and bath complex located in the centre of Salzburg opened to the public at the end of 2019. The prize was awarded for architectural merits and for an environmentally optimal solution.
The spatial layout of the new complex, which replaced an old, outdated bathing establishment, is unique in the way that its facilities are compactly placed on three floors, which is quite unusual for a swimming pool. The building has been praised for its use of high-quality and sustainable materials and for its energy efficient heating system.
The facades are clad with vertical ceramic louvers which open at places to form large glazed surfaces to let daylight in. The swimming pool hall has an undulating ceiling which repeats the linear theme of the facade louvers.
Solid construction, Massivbauweise, has been used in the building, which is heated with geothermal energy. The total energy consumption is reduced by a heat pump and heat recovery, and solar panels have been installed on the roof. Hence, the energy consumption of Paracelsus Bad- und Kurhaus is significantly smaller than that of comparable projects in Austria.
The building has previously been awarded with the Architecture Prize of the State of Salzburg in 2020 and the Austrian Aluminum Architecture Prize. In 2021, it was awarded with the IAKS Architecture Award bronze medal. The architect couple Tiina Parkkinen and Alfred Berger had their original breakthrough in 1995 when they won the architectural competition for the Nordic Embassies in Berlin. Since then they have become known for several praised and widely published works.
---
More information on the Paracelsus Bad & Kurhaus and Bergen+Parkkinen Architekten can be found through this link (opens in new tab).
Information (in German) on the Austrian State Prize can be found through this link (opens in new tab).