Back to articles
Emmi Keskisarja and Miia-Liina Tommila speak at AIA New York on Tuesday 25 Nov '14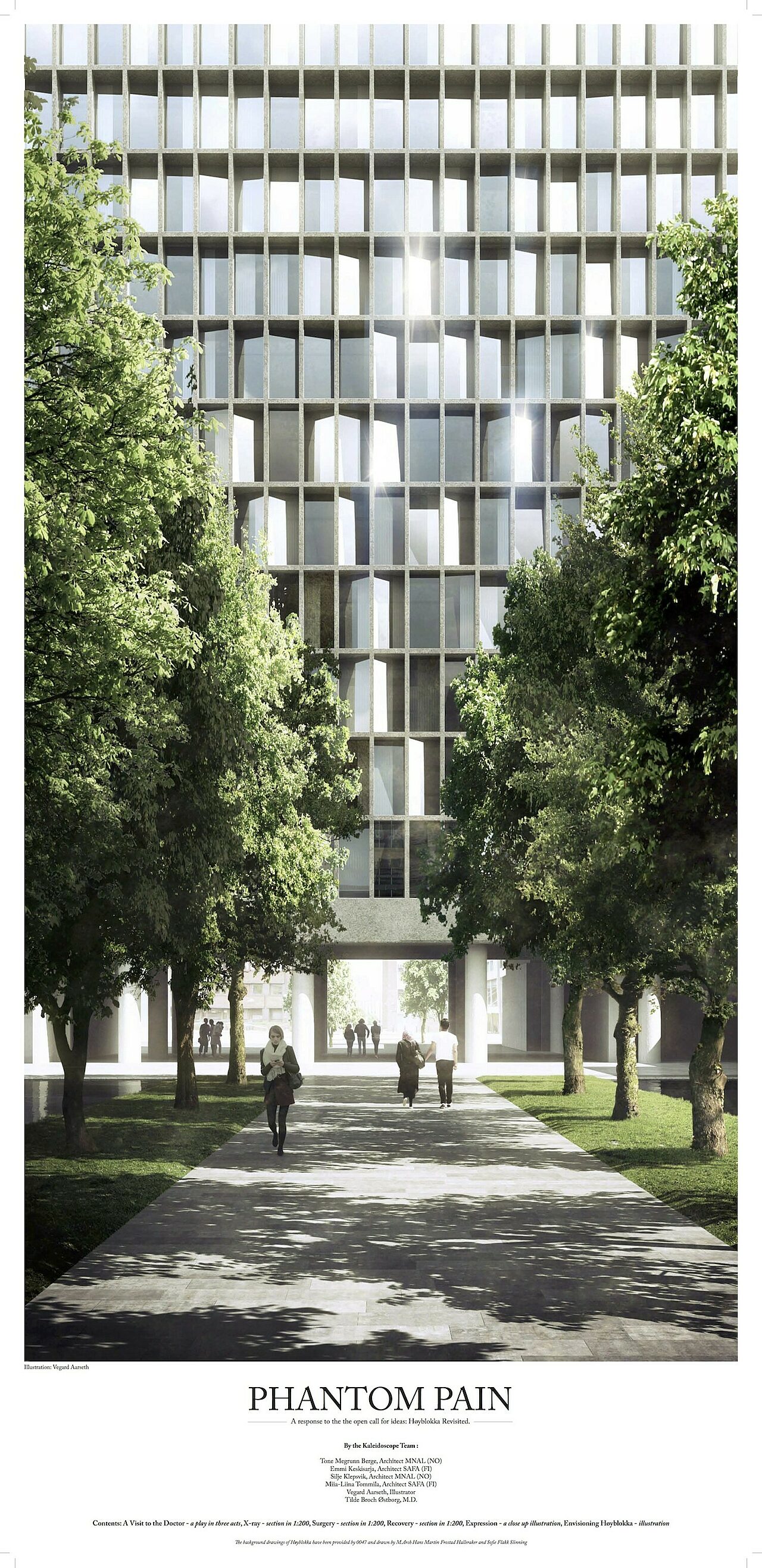 "A violent incident with devastating consequences has occurred. Many were wounded, many experienced loss. While this play is written, the victim is still covered in plastic and it's future is unresolved."
These are the opening words of the new play
A Visit to the Doctor
in a project 
The Phantom Pain
by the Kaleidoscope team – a Norwegian-Finnish all female architecture collective exploring the boundaries between architecture and art with an emphasis on free association and cross-disciplinarity.The two Finnish architects of the team,
Emmi Keskisarja
and
Miia-Liina Tommila
, will discuss their winning competition entry 
Kaleidoscope
for the Europan 12 competition in Asker, Norway, at the AIA New York Chapter,
Center for Architecture
, 536 LaGuardia Place, New York (NY 10012) on
Tuesday 25 November 2014 at 6 pm
. The event will also premiere
A Visit to the Doctor
, a play in three acts that studies the symbolic meanings of the Høyblokka government quarter in Central Oslo heavily damaged in a fatal terrorist attact in July 2011.More information about the event at AIA New York: 
cfa.aiany.org
. Read our article from February 2014 on Emmi Keskisarja, Miia-Liina Tommila and the Kaleidsocope project: 
close-up-tommila-keskisarja-and-europan-12-norway
.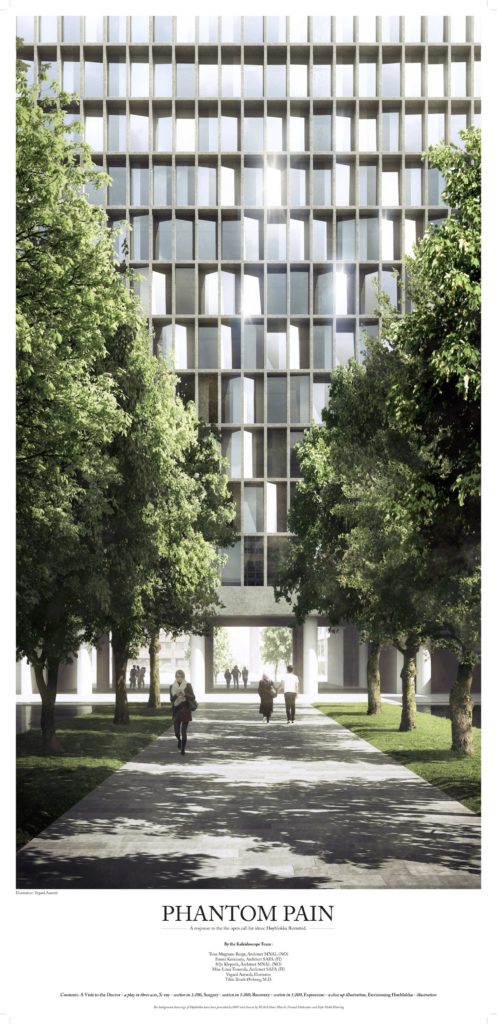 Editor's note / update 25 Nov 2014: The name of the project is Phantom Pain; the name of the play is A Visit to the Doctor.