Back to articles
Finnish Architectural Review 3/2014: More Fashion and Art!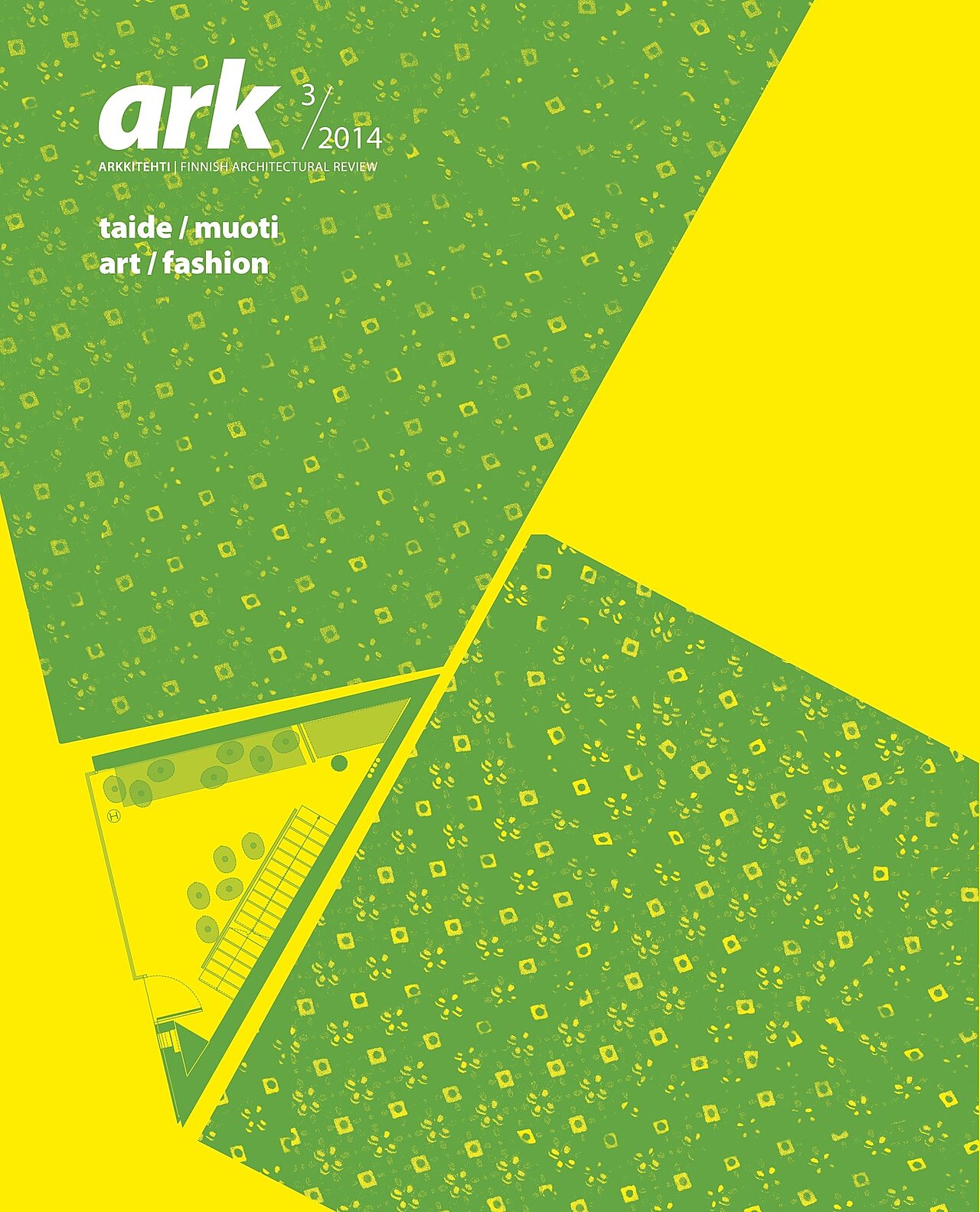 Fashionable often implies shallowness – at least in architecture. However, cultural editor
Jonni Roos
disagrees. He sees the relationship between fashion and architecture as presenting a fruitful landscape full of potential. The ability of fashion to express human desire and longing is an area architecture could learn from.The latest issue of the Finnish Architectural Review
Arkkitehti
highlights the interrelations between fashion, art and architecture. The critic
Otso Kantokorpi
discusses the collaboration between the artist Jorma Hautala and architects, something we need a lot more of. The harmony of colour and composition is something that is sought both in buildings and paintings. The architect
Pentti Kareoja
, known for his use of colour in his buildings, also sheds light on this complex relationship.
Kaarina Kaikkonen
, an artist, is interested in space.
"The way I experience a space visually and materially, and most of all historically, forms the basis of my work,"
says Kaikkonen, who wants to make art for the ordinary man on the street and to add something to the urban space. Traditionally, art and space merge in art museums, which currently are a topical subject in Finland. Dia:Beacon, a museum near New York that has become a place of pilgrimage, shows that an old industrial facility can be turned into a highly functional and engaging art museum.The journey between the arts begins with the play "Prisoner by choice", in which historical facts form the starting point for a story about buildings, books and different fates. The play is written by the acclaimed architect
Antti Nousjoki
of ALA Architects.The review introduces four completely different projects: a Parisian fashion house, a library in Savo, Eastern Finland, the home of an actor family and a station building in tribute to metro traffic.
The buildings introduced
Pekka Littow, La Petite Maison de Couture Anna Ruohonen, Paris Tuomas Siitonen, House M-M, Helsinki Cederqvist & Jäntti Architects, Siilitie metro station, Helsinki Heikkinen–Komonen Architects, "Joeli", the new Savonlinna main library