Back to articles
Finnish Architectural Review 4/2014: A Socially Richer Everyday Life
Community-oriented housing brings something new to the otherwise one-sided housing production in Finland. Architect
Anna Helamaa
writes about the principles of cohousing, including examples from Denmark, Sweden and the Netherlands.
"Communal dining, car-sharing and neighbourly help alleviate everyday stress and make living socially richer,"
states Helamaa.At its best, architecture encourages encounters and supports the objectives of cooperation. There are currently several projects in Finland that have evolved from the premises of cohousing and the issue presents two recently completed examples, which differ completely, however, in terms of their architecture. The first example is the Malta cohousing in Helsinki, a conventional concrete-construction apartment block. The second example is a renovated wooden housing block, Annikki, in Tampere. Neither of the projects was steered by building companies, but instead were realised as joint building ventures.The user has become a power player in housing business. The residents are seen as consumers who make choices in accordance with their individual lifestyle, and with the dwelling commodity responding increasingly more precisely to their demands. Dr.
Antti Pirinen
, who has studied the role of the user, hopes that the residents' own objectives would be linked to the design and production of their dwelling more diversely and closely than is presently the case.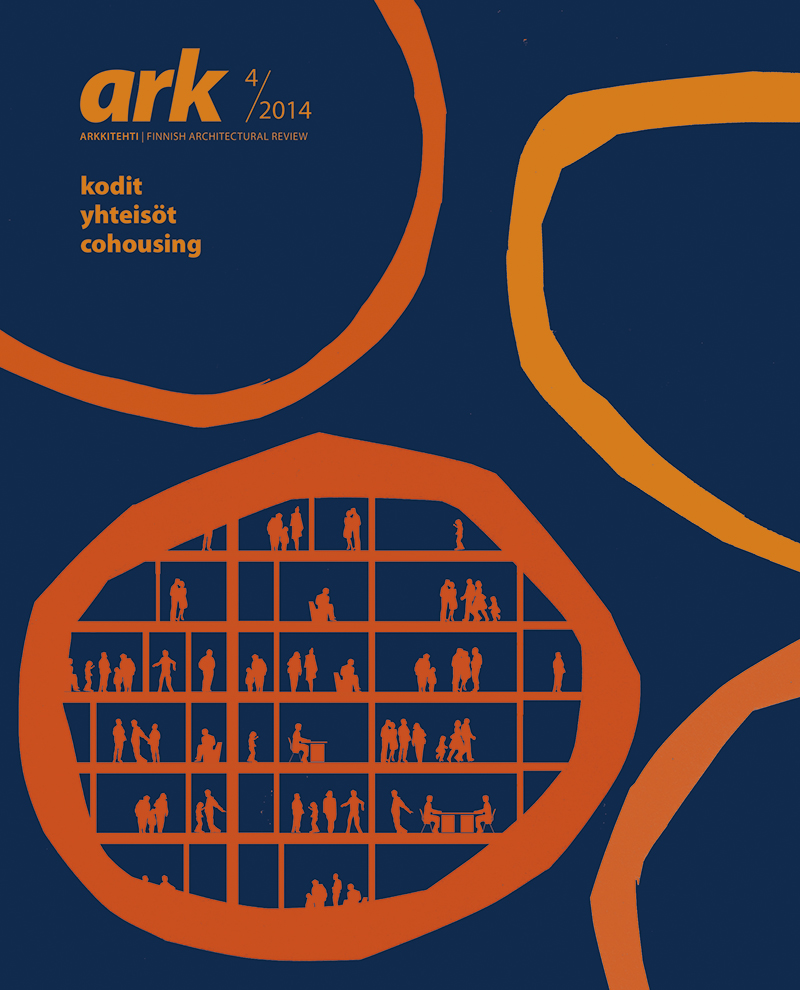 In addition to community-oriented housing, this issue also presents a rental apartment block that bends like a snake, a group of dice-like apartment blocks, a row of semi-detached houses and a sculptural single-family house. The different house types portray the current state of architectural design in housing in Finland.
Project reviews
Arkkitehtitoimisto Hanna Lyytinen, Annikki housing block, Tammela, Tampere ARK-house architects, Cohousing apartment block Malta, Jätkäsaari, Helsinki Hannunkari & Mäkipaja, Harjannetie housing, Viikinmäki, Helsinki Playa Architects, Kotisaarenkatu housing, Arabianranta, Helsinki Suvi Huttunen, Tontunmäentie housing, Tontunmäki, Espoo Jyrki Tasa, House Asikainen, Munkkiniemi, Helsinki.