Back to articles
Groundbreaking Female Architects – Finnish Architecture Navigator celebrates International Women's Day
In celebration of the International Women's Day on 8 March, Finnish Architecture Navigator presents a selection of works by innovative and groundbreaking female architects throughout history.
In recent decades, gender equality has developed significantly in Finnish architecture but a lot remains to be done. Gender equality is tightly linked with family policy, even in architecture. Compared to other Nordic welfare states, Finnish women have much heavier domestic responsibilities than men. This has severely affected women's career opportunities in Finland.
Today the gendered working life in architecture is visible in particular in architecture competitions. While the competition system is seen as a tool for creating quality architecture and an opportunity for young talents to come forth, when examining the representation of women in competitions, it is obvious that the system is not equal due to different situations of life. What kinds of life situations enable participation in competitions? This also applies to founding an office, which often happens during the years of starting a family. Hence, the proportion of female partners in architecture firms doesn't correlate to the number of female architects.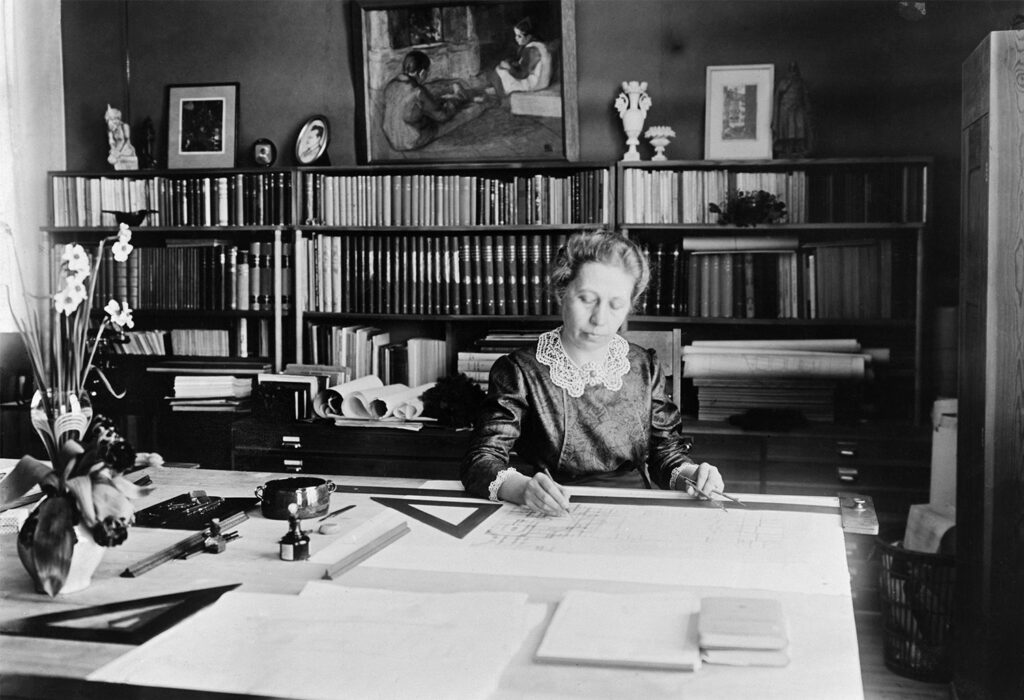 The selection of works in the Finnish Architecture Navigator, Groundbreaking Female Architects, represents significant architecture from the 19th century to today and demonstrates how female architects have shaped Finnish architecture. Signe Hornborg's Porvoo Voluntary Fire Brigade House is the earliest known female architect's work in Europe whereas Hollmén Reuter Sandman Architects and Komitu Architectsrepresent architects' equality work from recent decades. The selection enables new interpretations of architecture history, where equality is in the focus.
Explore the Groundbreaking Female Architects selection on the Finnish Architecture Navigator through this link.