Back to articles
Finnish cultural buildings through the eyes of an Italian architect
In mid-October 2018, a conference on the architecture of Finnish cultural buildings took place in Rome, Italy.
Over 200 architecture professionals and journalists came to learn about Helsinki's new flagship buildings, Amos Rex Art Museum and Helsinki Central Library Oodi, presented by their architects at the Casa dell'Architettura in Rome. According to the curator of the conference, Italian architect and freelance journalist 
Arianna Callocchia
, Finns and Italians have much to learn from each other.
[caption id="attachment_16762" align="alignnone" width="618"]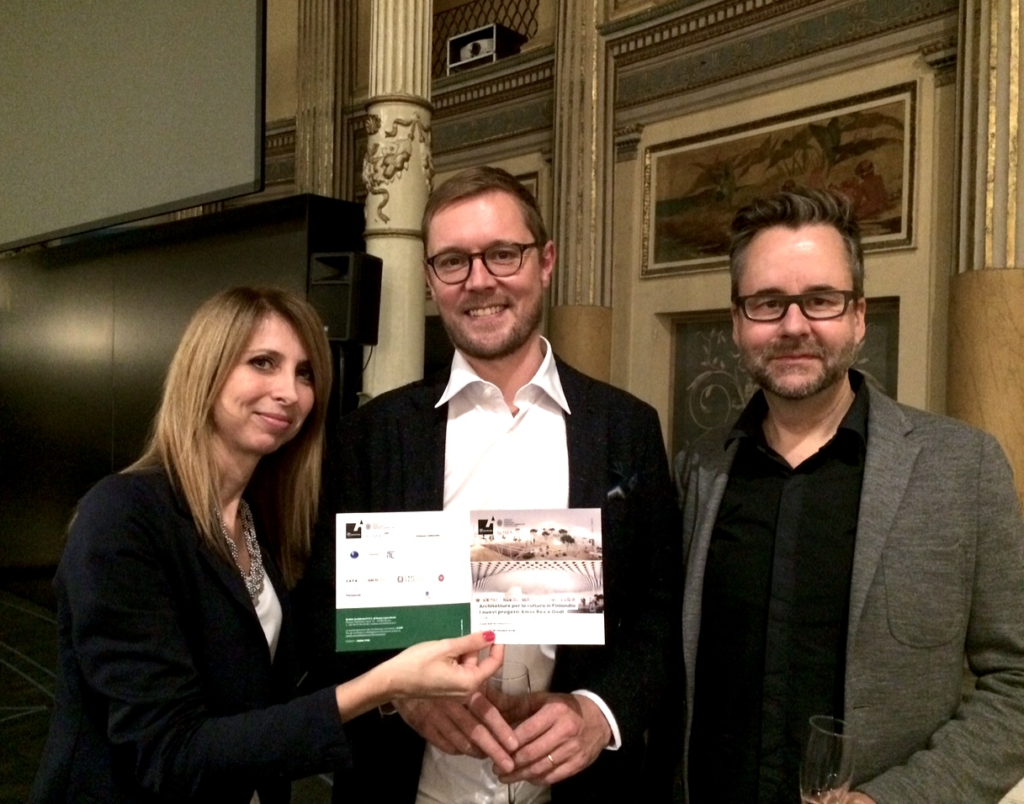 Curator of the conference Arianna Callocchia with Samuli Woolston of ALA Architects and Asmo Jaaksi of JKMM Architects. photo: Laura Ragazzola[/caption]
In Helsinki, Amos Rex and the new central library Oodi have shaped the cityscape this year. For a conference in Italy, the architecture of Finnish cultural buildings is a very specific topic. Arianna Callocchia, where did the initiative come from? 
Since 2005, I have been promoting Finnish architecture and design in Italy by organising exhibitions, cultural events and conferences and through numerous articles. Throughout the years, I have been following the work of ALA Architects and JKMM Architects, and their latest key works have made a great impression on me. In order to highlight the significance of cultural buildings and the effort that Finland, and its capital city in particular, puts in them, I decided to present Amos Rex and Oodi in a conference in the Casa dell'Architettura in Rome. It would not have been possible to organise the event without the great support of the Embassy of Finland in Italy, the City of Helsinki and the Association of Finnish Architects' Offices ATL.
[caption id="attachment_16754" align="alignnone" width="618"]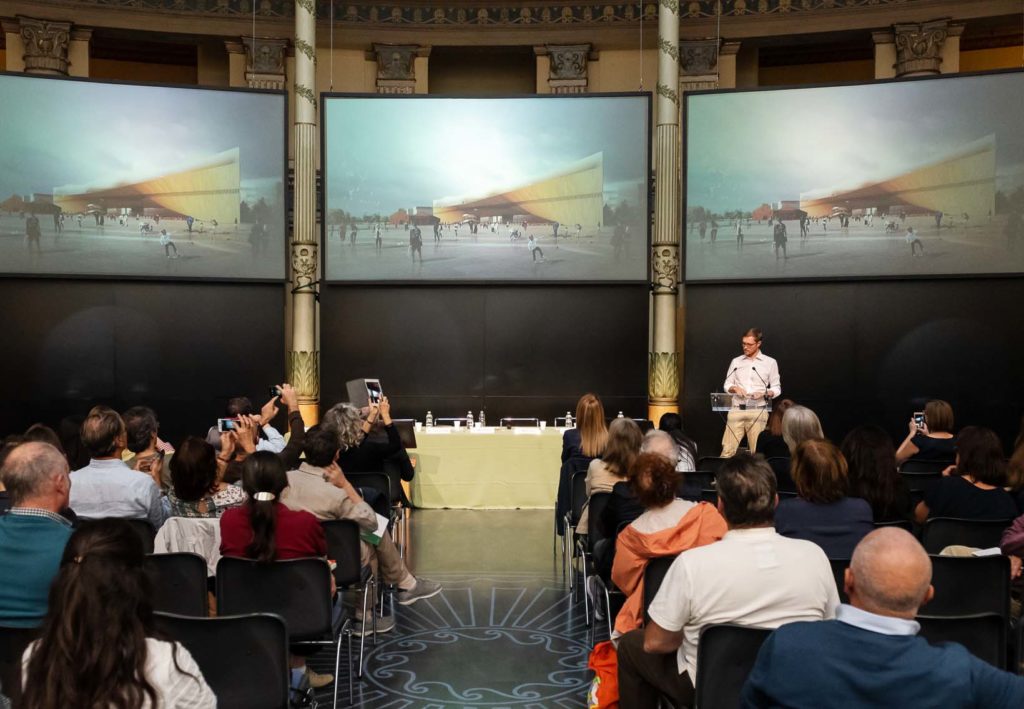 Samuli Woolston of ALA Architects presenting the idea of an understandable architectural experience in Oodi, the new Helsinki Central Library. photo: Daniele Raffaelli[/caption]
What kind of response did the conference awake? What was the discussion like on the spot?
During the conference, I was happy to notice how the dialogue started to develop – the conversation went on to a comparison between the situations in Finland and Italy within the context of contemporary cultural projects. Later, the panel discussion emphasised the situation in Italy, where it is very difficult to realise cultural projects in a short period of time.[caption id="attachment_16749" align="alignnone" width="660"]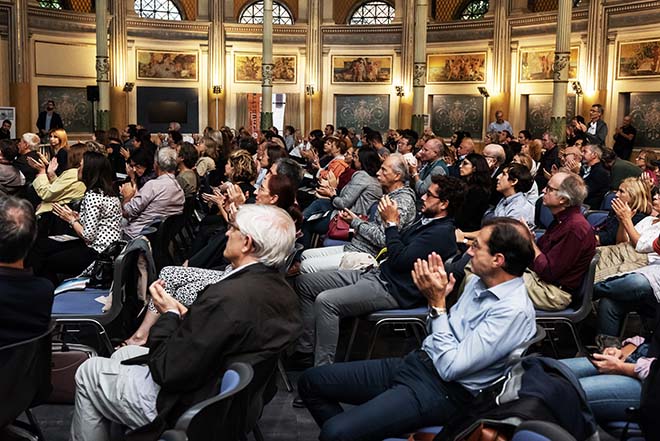 Casa dell'Architettura is located in an old aquarium building from the 19th century. photo: Daniele Raffaelli[/caption]
In your opinion, as an Italian architect, how does the architecture of Finnish cultural buildings differ from the Italian?
I think that the greatest difference is that most of the Finnish cultural buildings are designed by Finnish architects, while in Italy they are most often designed by international architects. We have very few examples of cultural buildings designed by Italians, such as the Auditorium Parco della Musica in Rome by
Renzo Piano
.[caption id="attachment_16753" align="alignnone" width="660"]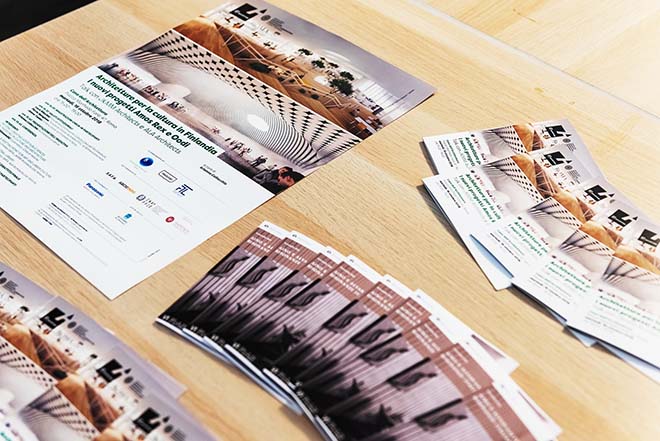 Two of Helsinki's new architectural flagship buildings are modern hubs of cultural life. photo: Daniele Raffaelli[/caption][caption id="attachment_16751" align="alignnone" width="660"]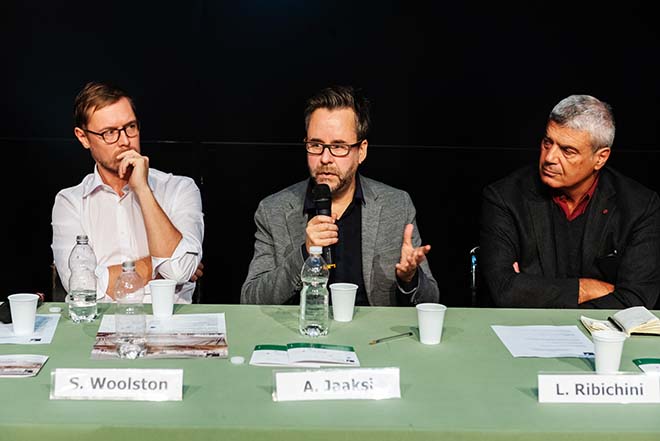 Samuli Woolston of ALA Architects, Asmo Jaaksi of JKMM Architects and Luca Ribichini, President of the Casa dell'Architettura Cultural Commission in a panel discussion. photo: Daniele Raffaelli[/caption]
Can you distinguish some trends in the architecture of Finnish public buildings?
I have noticed that the new cultural buildings are more fluid and characterised by organic forms. They are very scenographical buildings with a strong visual impact that, besides aesthetics, also take into account the place, the local traditions and materials, the climatic conditions, the urban historical context in which they are built and all the functional aspects linked to sustainability and to psycho-physical well-being. I think that these projects express themselves in a language of international level but at the same time are contextualised in the Finnish reality.
What about Rome's cultural buildings, what is happening at the moment?
Most of the cultural institutions in the city centre of Rome function in old historical buildings, and the design work is about conservation and transformation. Moreover, many of them, in particular buildings dedicated to art, are results of private investments, which is the case in Palazzo Merulana and Musia, as well as the recently inaugurated Alda Fendi Foundation designed by
Jean Nouvel
.[caption id="attachment_16752" align="alignnone" width="618"]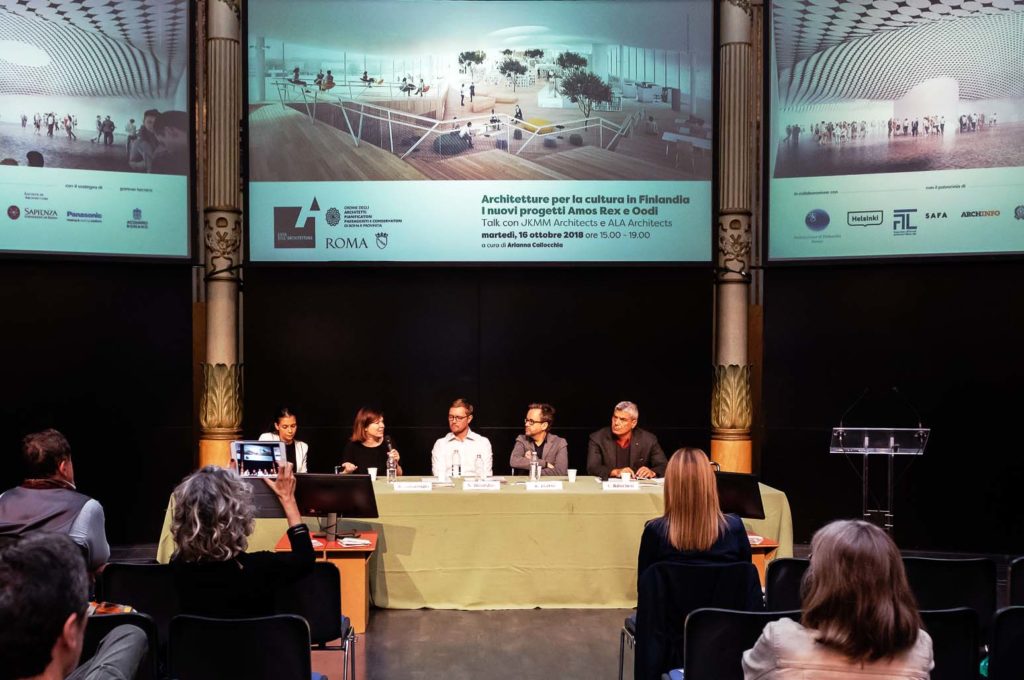 Anni Sinnemäki, Deputy Mayor of Helsinki, spoke about creating good public spaces by investing in culture and architecture. photo: Daniele Raffaelli[/caption]
One of the objectives of the conference was to create possibilities for cooperation between Finnish and Italian professionals. Was the event successful in regards to this? Why is collaboration important?
I think that a conference like this can create professional and cultural exchange. For the Finns it is valuable to learn from our past, our historical heritage. It is not by chance that Finnish architects such as
Alvar Aalto
often travelled in Italy, or that in 1938
Amos Anderson
promoted the establishment of the Institutum Romanum Finlandiae Foundation which is located in the 16th century Villa Lante at the Gianicolo Rome.For the Italians, on the other hand, it would be important to learn from Finland when looking towards the future. In my opinion more and more cultural and professional exchange between Finland and Italy should be encouraged. Although the traditions and operational environments of the two countries are very different, we both have a lot to learn from each other.
Interview by Henriikka Uotila and Miina Jutila
Read more on Casa dell'Architettura's website (in Italian).