Back to articles
Finnish refurbishment projects in the centre of interest in Italy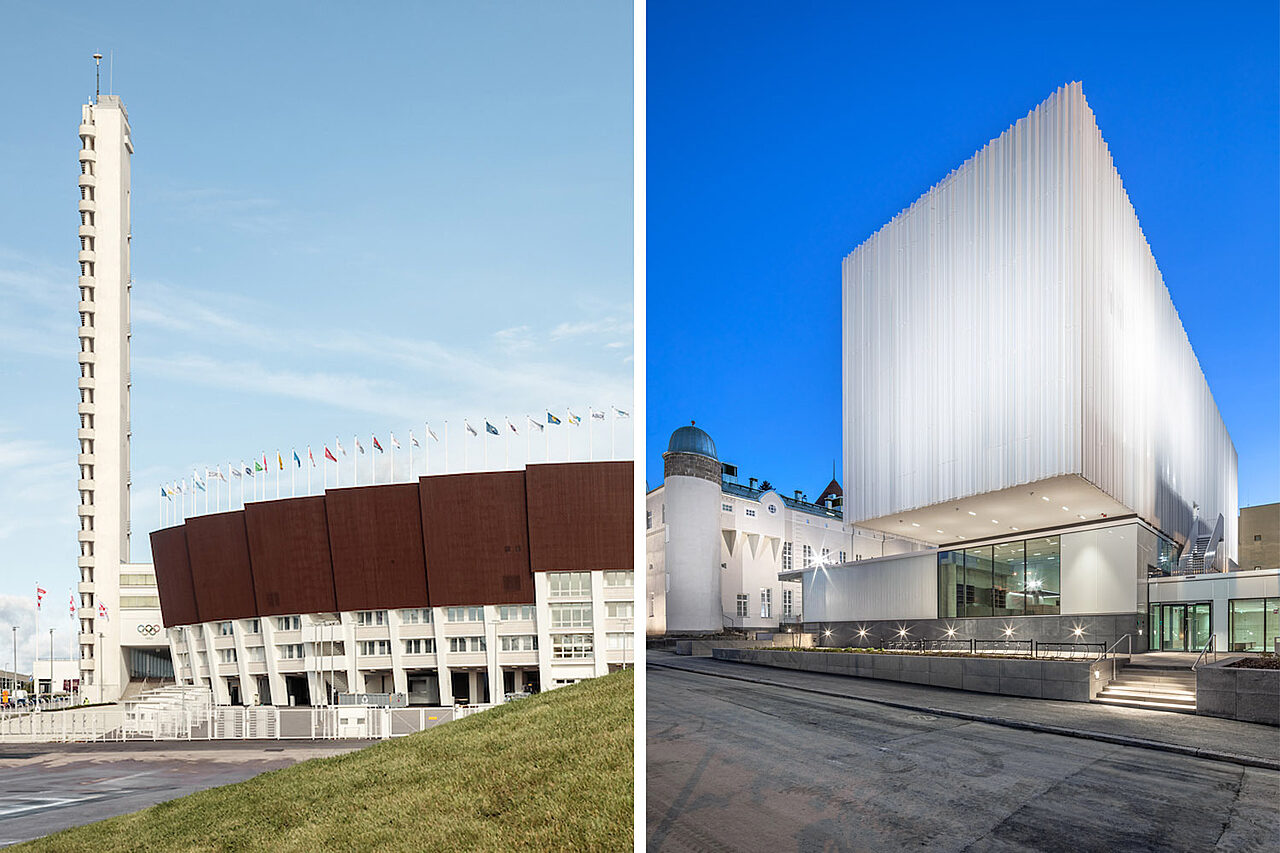 Refurbishments of famous Finnish public buildings are in the focus of a conference that takes place in Naples, Italy on 21 October. The conference will touch on topical issues as environmental sustainability, technological innovation, building redevelopment and urban regeneration.
In the Sustainable Architectures in Finland conference, architect Kimmo Lintula from K2S will illustrate the renovation project of the historical Helsinki Olympic Stadium and architect Jaana Tarkela from ADT will talk about the extension project of the Kuopio Museum. Curated by architect Arianna Callocchia, the conference will be moderated by the architect Francesco Scardaccione.
The Helsinki Olympic Stadium, built in 1938, is one of the most impressive examples of Functionalism in Helsinki. The stadium has since been expanded and renovated several times, particularly in the 1950s, on the occasion of the Games of the XV Olympiad in Helsinki in 1952. The most recent modifications have been conducted by K2S Architects. K2S first designed a new wooden canopy for the building in 2005, followed by 20 000 square metres of multifunctional spaces for events and activities, including the visitor centre. The refurbishment, completed in 2020, won the Finlandia Prize for Architecture the same year.
The Kuopio Museum is the third oldest museum building in Finland, designed by J.V. Strömberg and ​​completed in 1907. ADT – Architects Davidsson Tarkela designed a new entrance hall that connects to the original museum's main exhibition spaces, the adjacent library building (designed by Matti Hakala in 1967), and a new space for changing exhibitions. The extension, alongside the newly refurbished museum, was opened to the public in spring 2021.
The conference, promoted by the Chamber of Architects of Naples - Department of Training and Internationalisation – Coordination Councilor Architect Antonio Coppola, is organised in collaboration with ATL – The Association of Finnish Architects' Offices and with the Patronage of the Embassy of Finland in Italy, the Archinfo Finland and the Italian Council of Architect.
More information about the conference in Italian through this link (opens in a new tab).