Back to articles
Finnish wooden architecture interests in Italy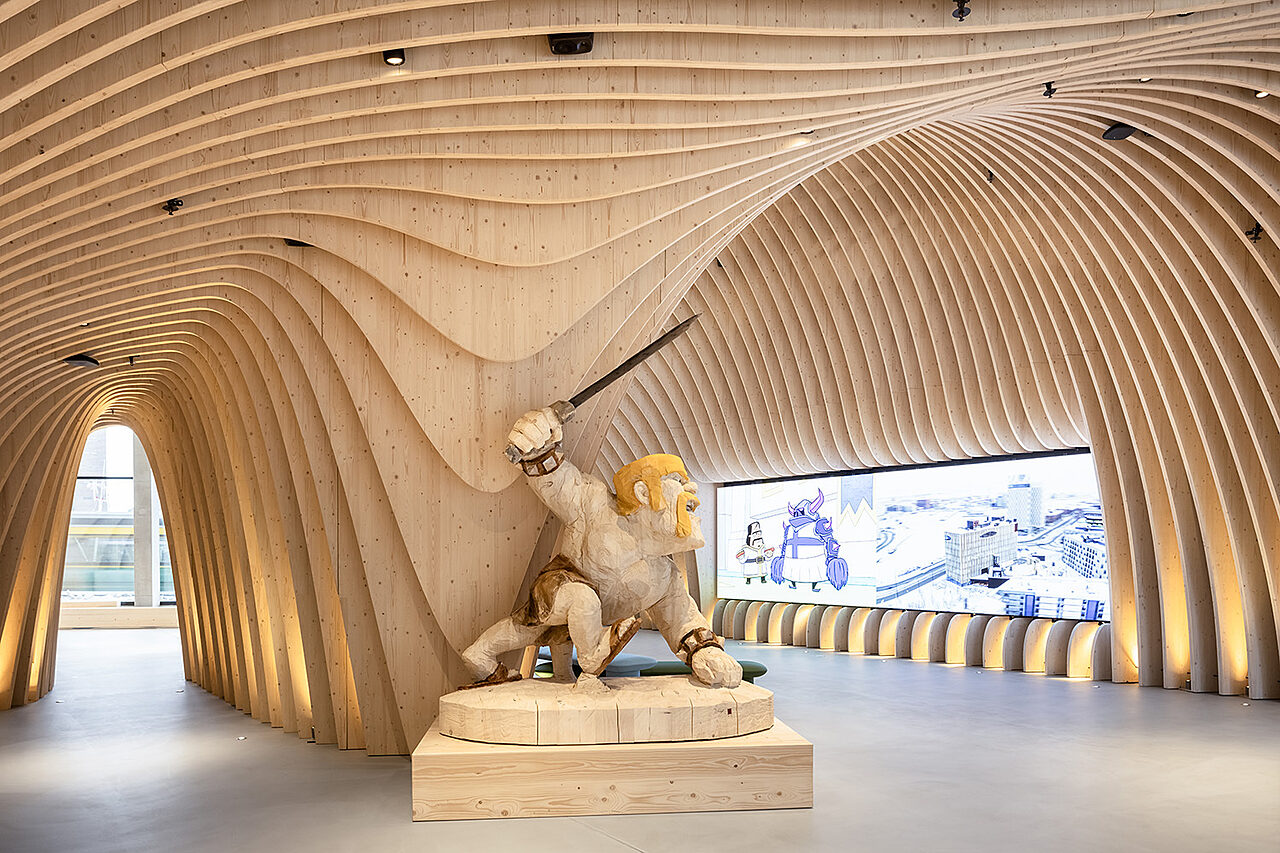 Wood City by Anttinen Oiva Architects is in the focus of a conference that takes place in Florence, Italy on 11 March. The conference will touch on topical issues such as sustainability, urban regeneration, technological innovation and building redevelopment.
In the Wood City: An Example of a Sustainable City in Helsinki conference, architects Selina Anttinen and Teemu Halme from Anttinen Oiva Architects will illustrate the project. Curated by architect Arianna Callocchia, the conference will be moderated by Giorgio Cerrai, Councilor of the Florence Board of Architects and Florence Architects Foundation.
Wood City is a new urban block in the Jätkäsaari district of Helsinki. The block consists of housing, commercial and office spaces, parking premises and a hotel that will be completed in 2022. The block's up to eight stories tall buildings are constructed entirely from wood, including the supporting structures. In Finland, wood has never before been used in such a scale.
In the future, more wooden architecture will be seen in Finland. To support this, the Ministry of the Environment of Finland has an ongoing Wood Building Programme. The programme's objectives include, for example, increasing the use of wood in urban development, promoting the use of wood in public buildings and increasing the building of large wood constructions. Wood construction plays a vital role in the promotion of bioeconomy, and the promotion of the use of wood can help support sustainable tending of forests.
The conference is organised in collaboration with ATL – The Association of Finnish Architects' Offices and the patronage of the Embassy of Finland in Italy, Archinfo Finland, Florence Board of Architects and the Italian Council of Architects, as well as with the support of Gruppo Pirotto, Italian company specialised in the sector of prefabricated houses and beams for roofs.
More information about the conference in Italian through this link.