Back to articles
The new expansion of Helsinki Airport opened to passengers – and won the Steel Structure of the Year 2021 Award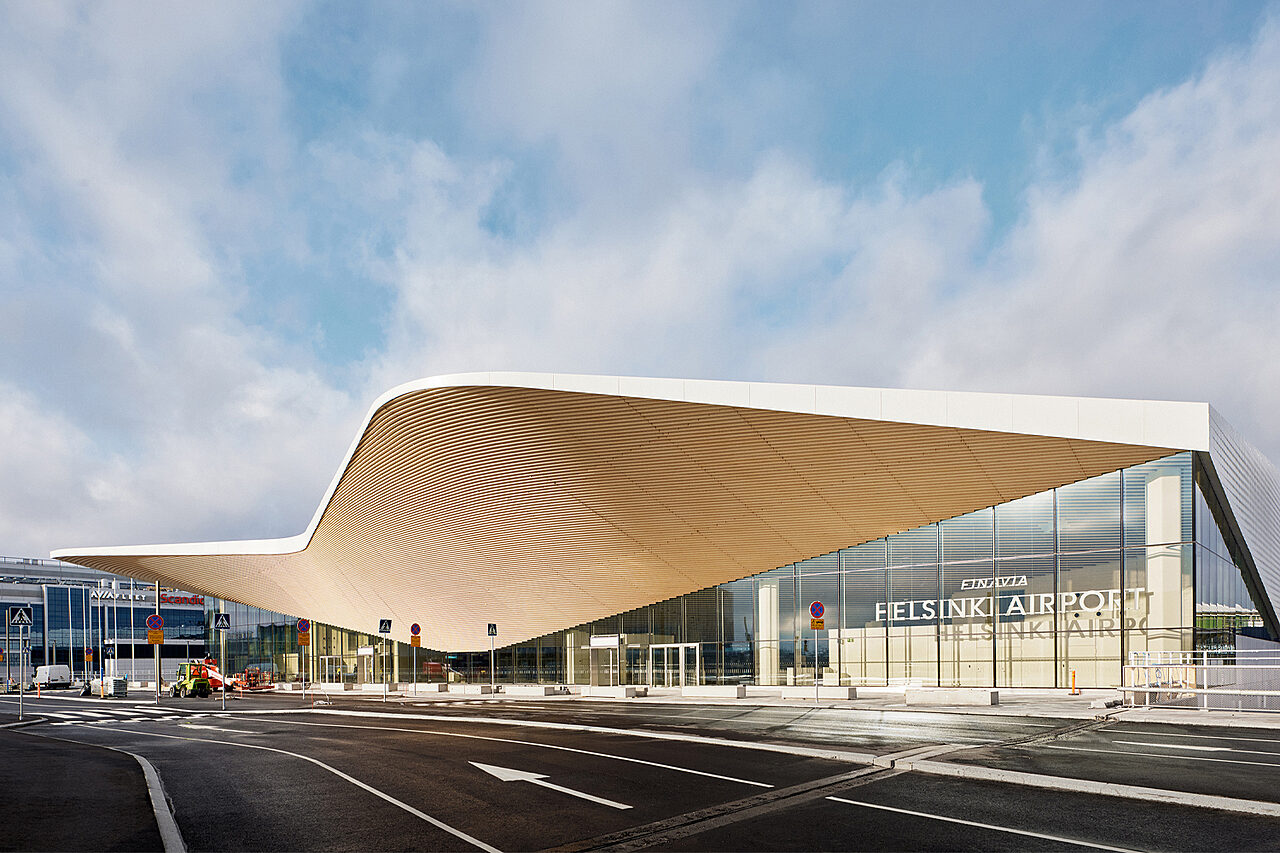 The Helsinki-Vantaa Airport Terminal 2 expansion, designed by ALA Architects, opened its doors to passengers on 1st of December. Already at the end of November, the building was awarded with the Steel Structure of the Year 2021 prize.
Airport terminals serve both as gates to the world and often as the passengers' first experience of the country of destination. Finland's gate to the world has now been renewed as the expansion of Helsinki-Vantaa Airport Terminal 2 has been completed.
With the renewal, the entrance to the whole Airport is now centralised in one building. The expansion contains the departures and arrivals halls, a multimodal travel centre and spaces for security control, customs and baggage reclaim.
ALA Architects are known for large public buildings, such as the Helsinki Central Library Oodi, and for their success in international architectural competitions. The typology of the new airport terminal is kin to their best-known works such as Oodi and the Kilden Performing Arts Centre in Norway. All three have an impressive wood-clad ceiling that expands outside to form a massive curved canopy.
The architects describe the architectural theme, the canopy playing with the contradictory impressions of lightness and extreme weight, as follows:
"The use of steel structures has enabled the construction of both the column-free departures hall and the massive entrance canopy. These structures are hidden inside the thick ceiling together with the air handling units. The thickness is noticeable when looking at the deep recess of the skylight in the middle of the departures hall or the glass facades of the building. The plasticity of the overall form, however, makes the ceiling seem as if it was floating in the air. Just like the sight of a jumbo jet taking off, it defies common sense."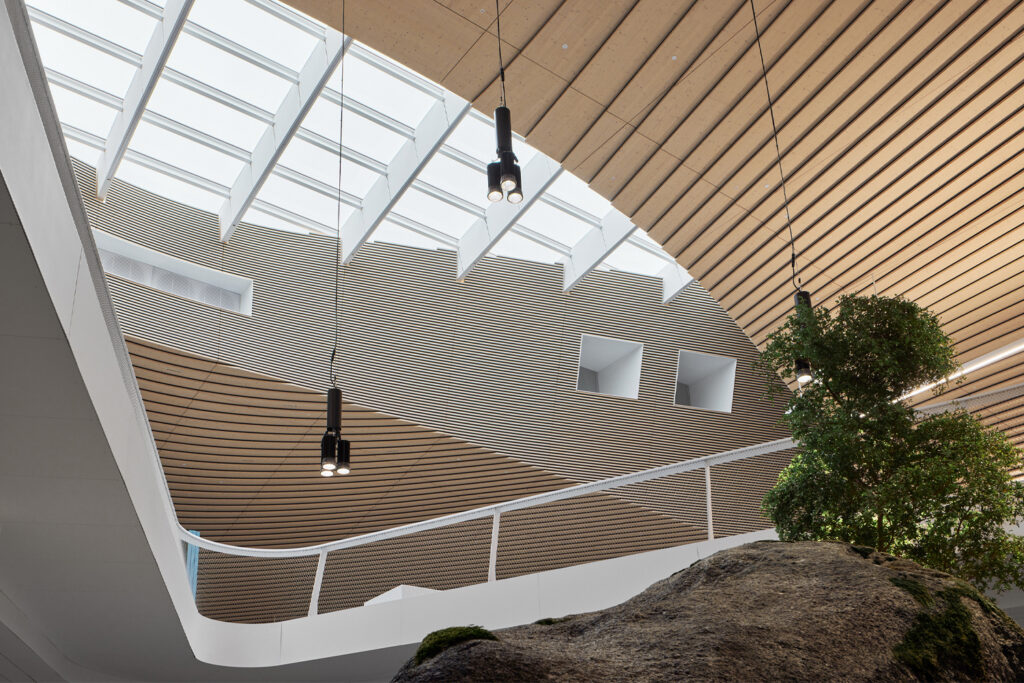 As a kick-start to its inauguration, the new passenger terminal won the Steel Structure of the Year 2021 Award in November. In the departures hall, concrete-filled steel columns support a trussing with a span of 48 meters. The steel-structured canopy spans up to 20 meters. In total, the slim floor structure contains 3,9 kilometers of beams and in all, there are 2,400 tons of other steel frame structures in the building.
Awarded annually by the Finnish Constructional Steelwork Association, the Steel Structure of the Year is given to an architecturally high-quality construction project utilising steel and other metals in an innovative manner. An independent jury chooses the winner from the nominations sent to the association. This year the chairman of the jury was architect Pekka Salminen from PES Architects. An honorary mention was given to the new Ylivieska Church belfry designed by K2S Architects.
Find out more about the Helsinki airport expansion on ALA's website through this link (opens in a new tab).