Back to articles
History in the Making: Baltic Pavilion in Venice Biennale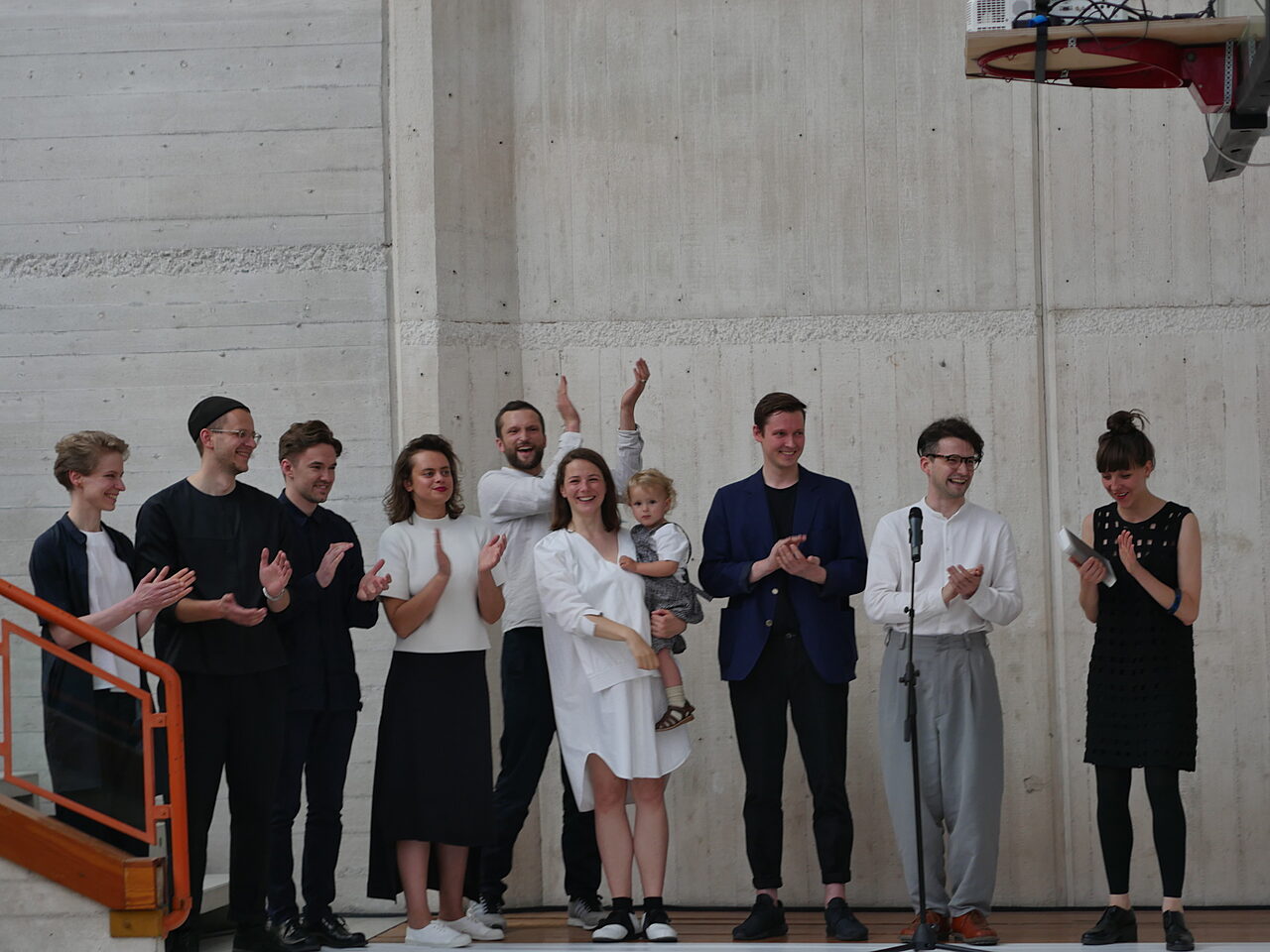 Encounters in Venice: Opening of the Baltic Pavilion on Friday 28th of May. For the first time in 80 years Estonia, Latvia and Lithuania are presented via a shared exhibition, put together by an ambitious group of curators from all of the three countries: Kārlis Bērziņš, Jurga Daubaraitė, Petras Išora, Ona Lozuraitytė, Niklāvs Paegle, Dagnija Smilga, Johan Tali, Laila Zariņa, and Jonas Žukauskas.The proposal for the shared pavilion won earlier the three separate national competitions and aims to present current discussions in the Baltic region
beyond the delineations of separate nation states. From Finland, Tuomas Toivonen, Nene Tsuboi and Åbäke present 14 objects from the Kultuurisauna in Merihaka, Helsinki. Among the objects are a text by Alvar Aalto and a reproduction of an axe designed by Tapio Wirkkala.
The pavilion is situated next to Arsenale, in the Palasport Arsenale, Giobatta Gianquinto. The brutalist architecture sports hall, d
esigned by Enrichetto Capuzzo, is normally actively used by the Venetian community for sports activities since the 1970s.
From the curators:
The Baltic Pavilion will attempt to unravel the conventions and instruments operated by a wide range of spatial practices, industries, and infrastructures that are actively transforming the built space of the three Baltic States and wider region. Without distinguishing between abstract ideas an

d their material projections, the exhibition will seek to distill parameters and thought structures that enable formulation of a range of spatial interventions to reconfigure the inert built environment.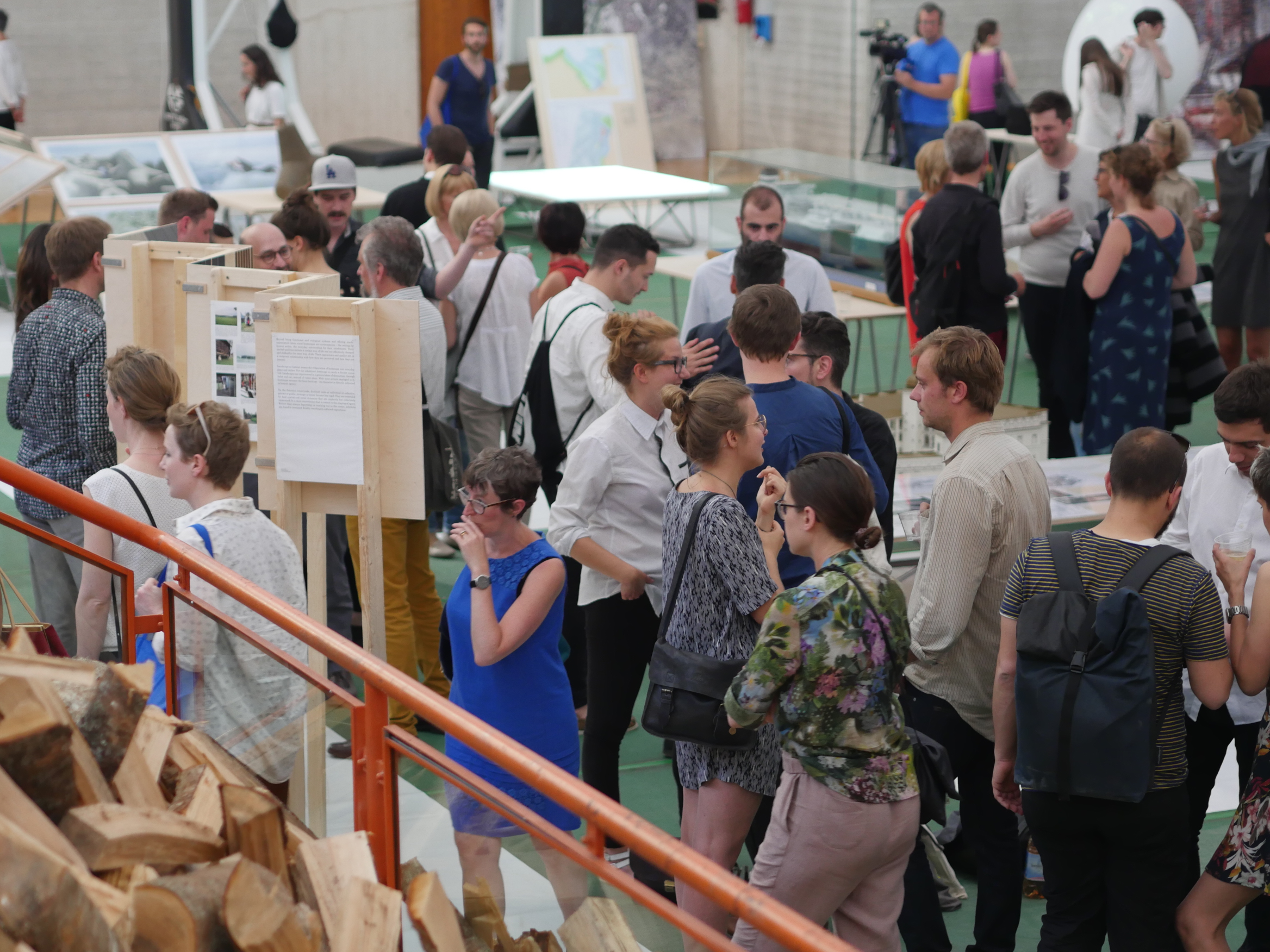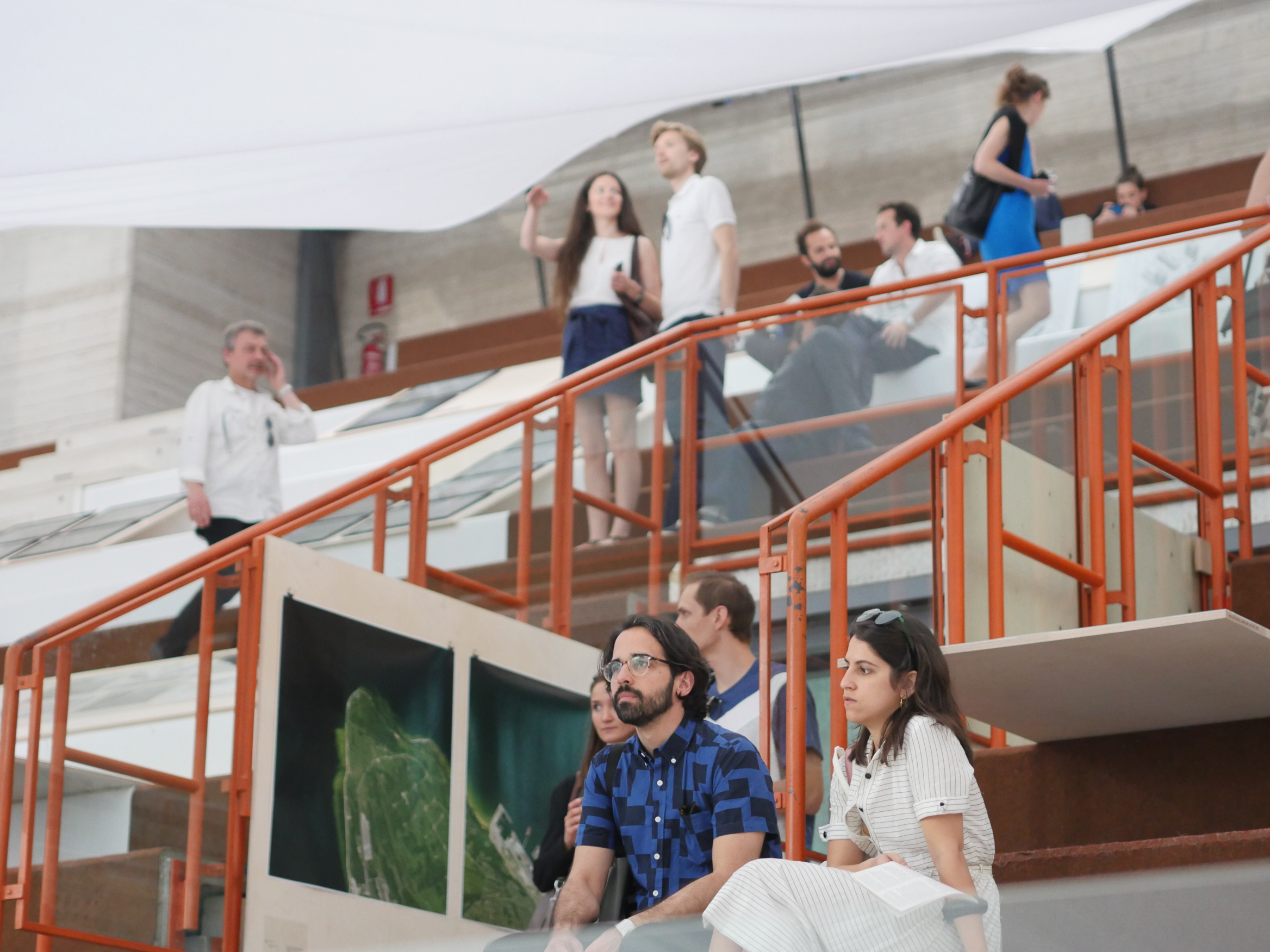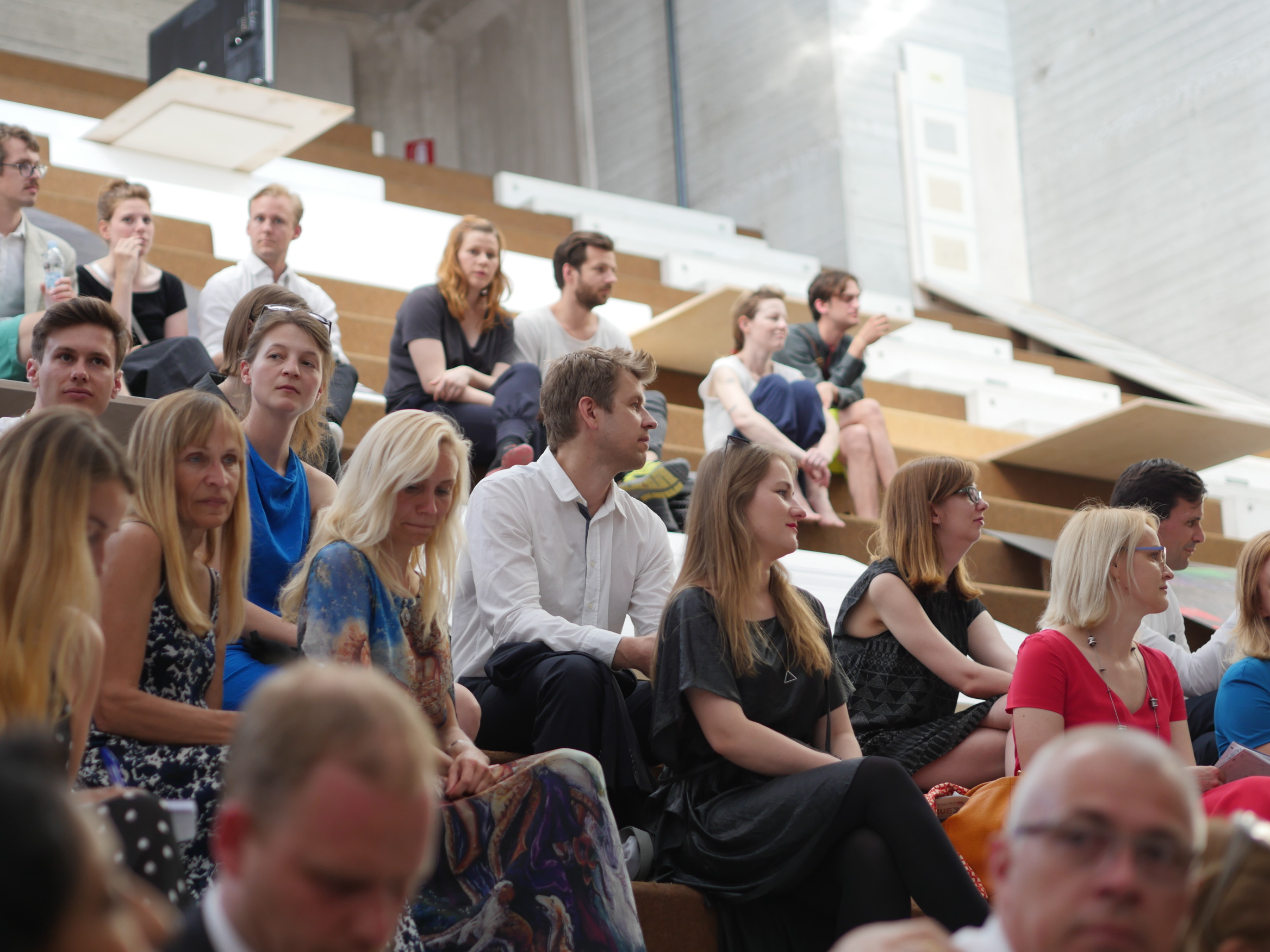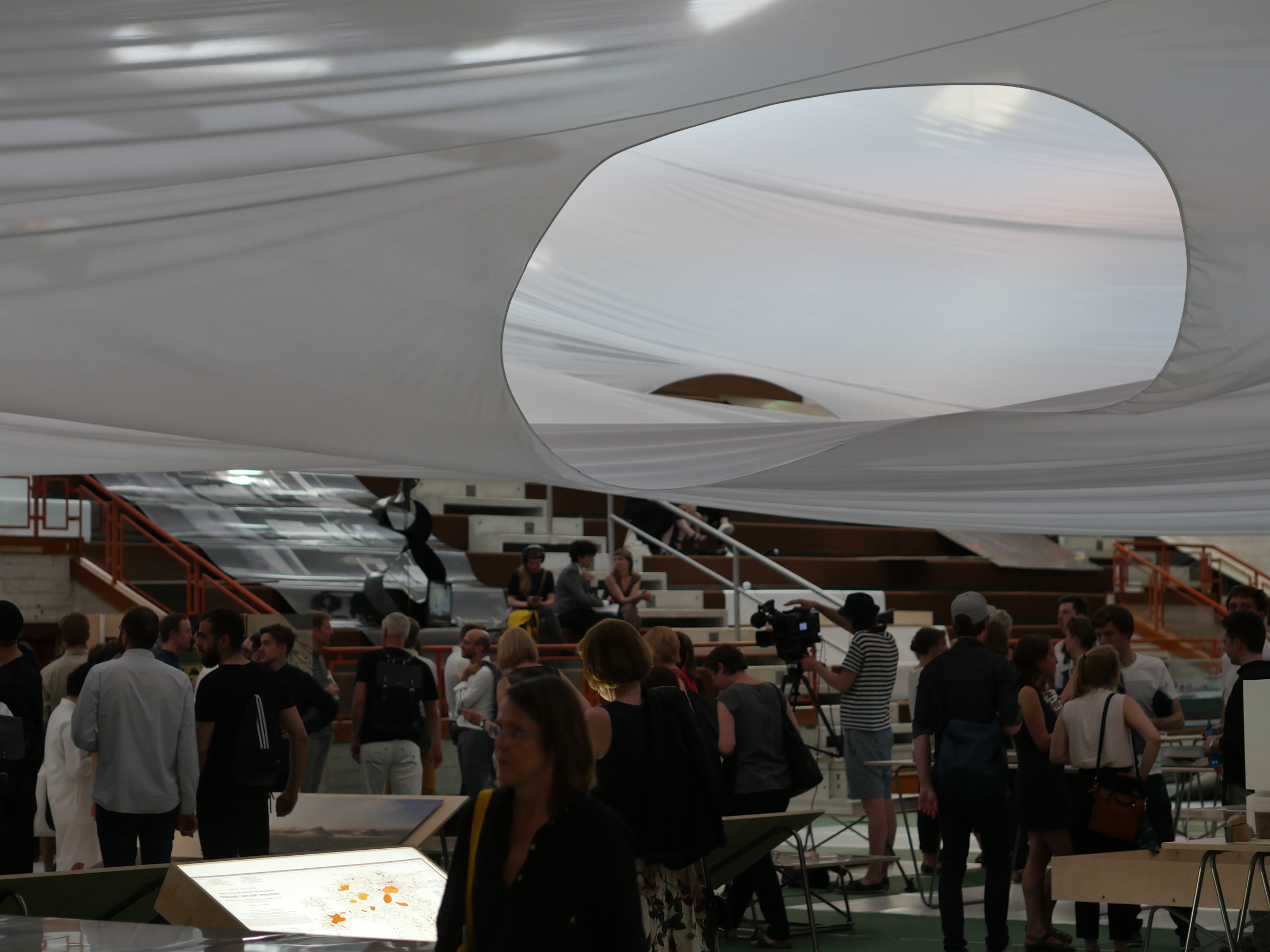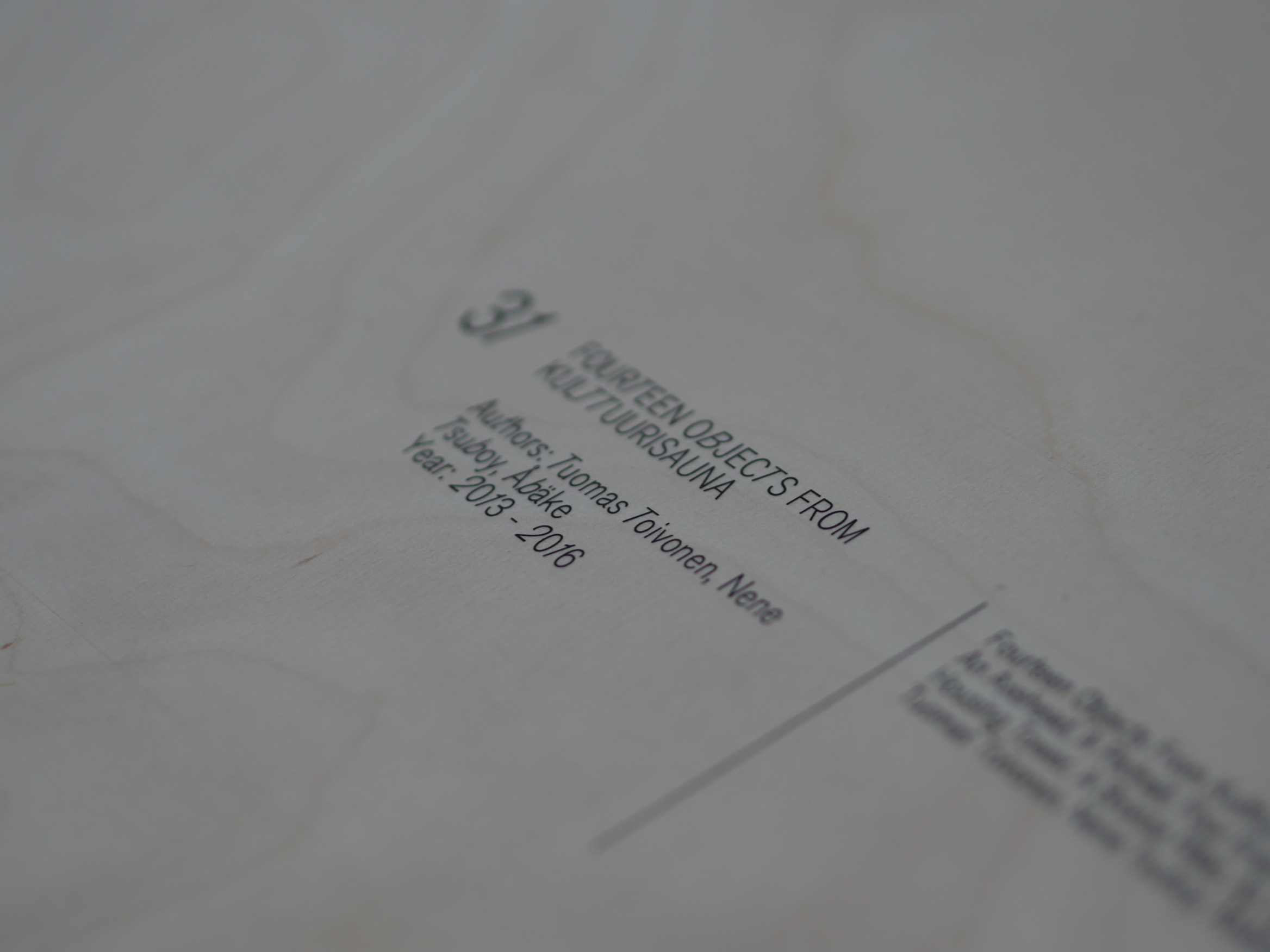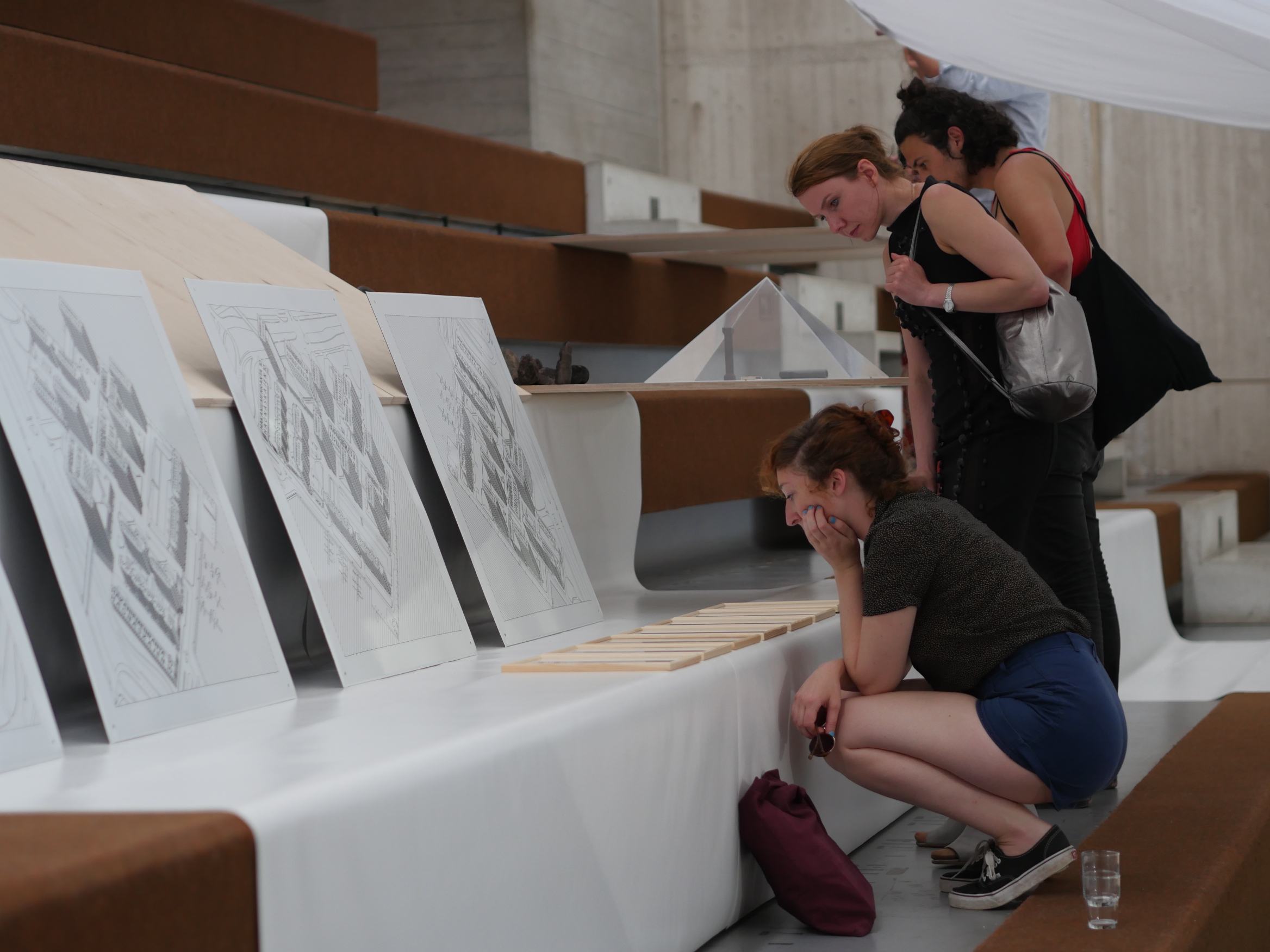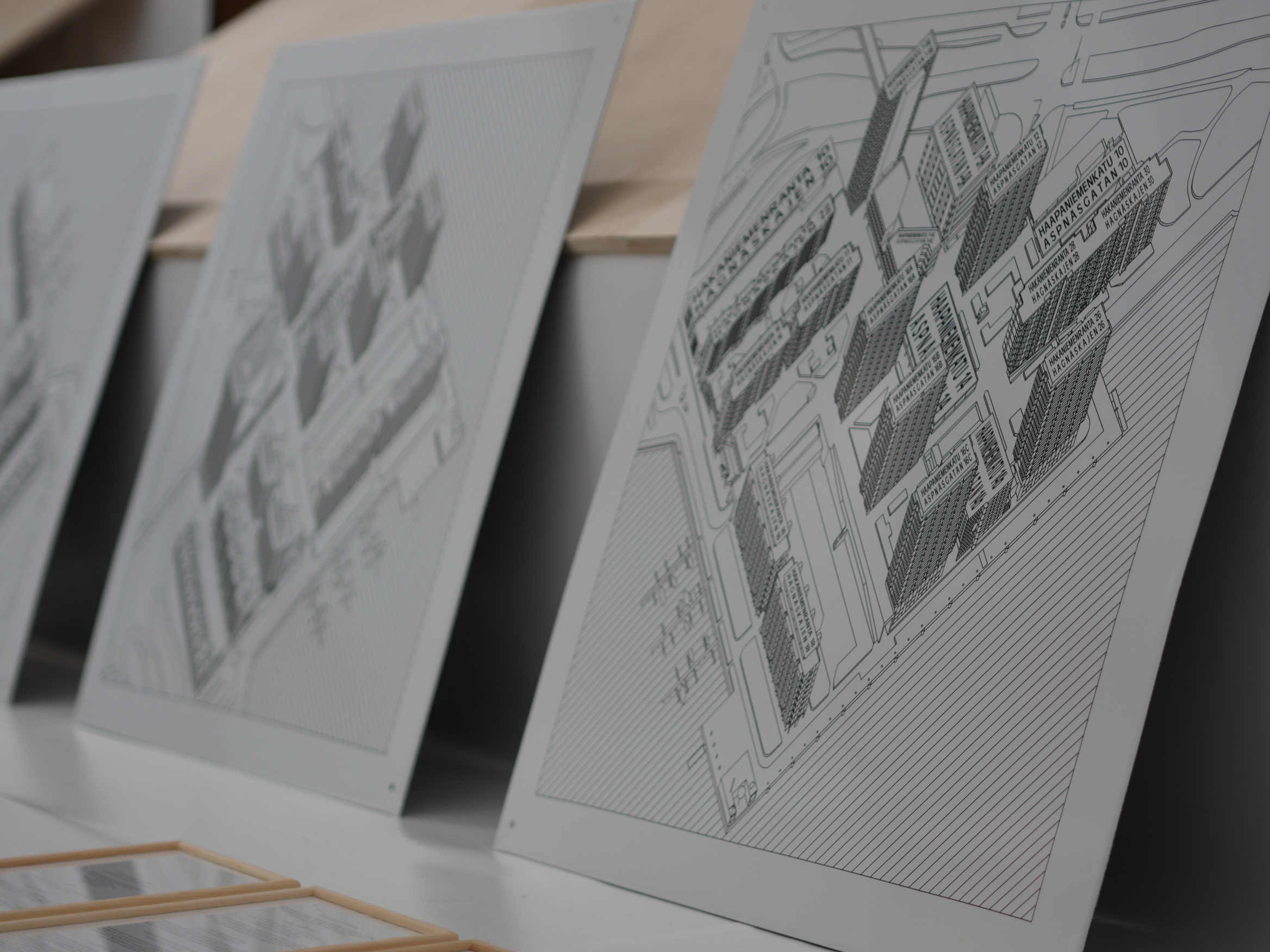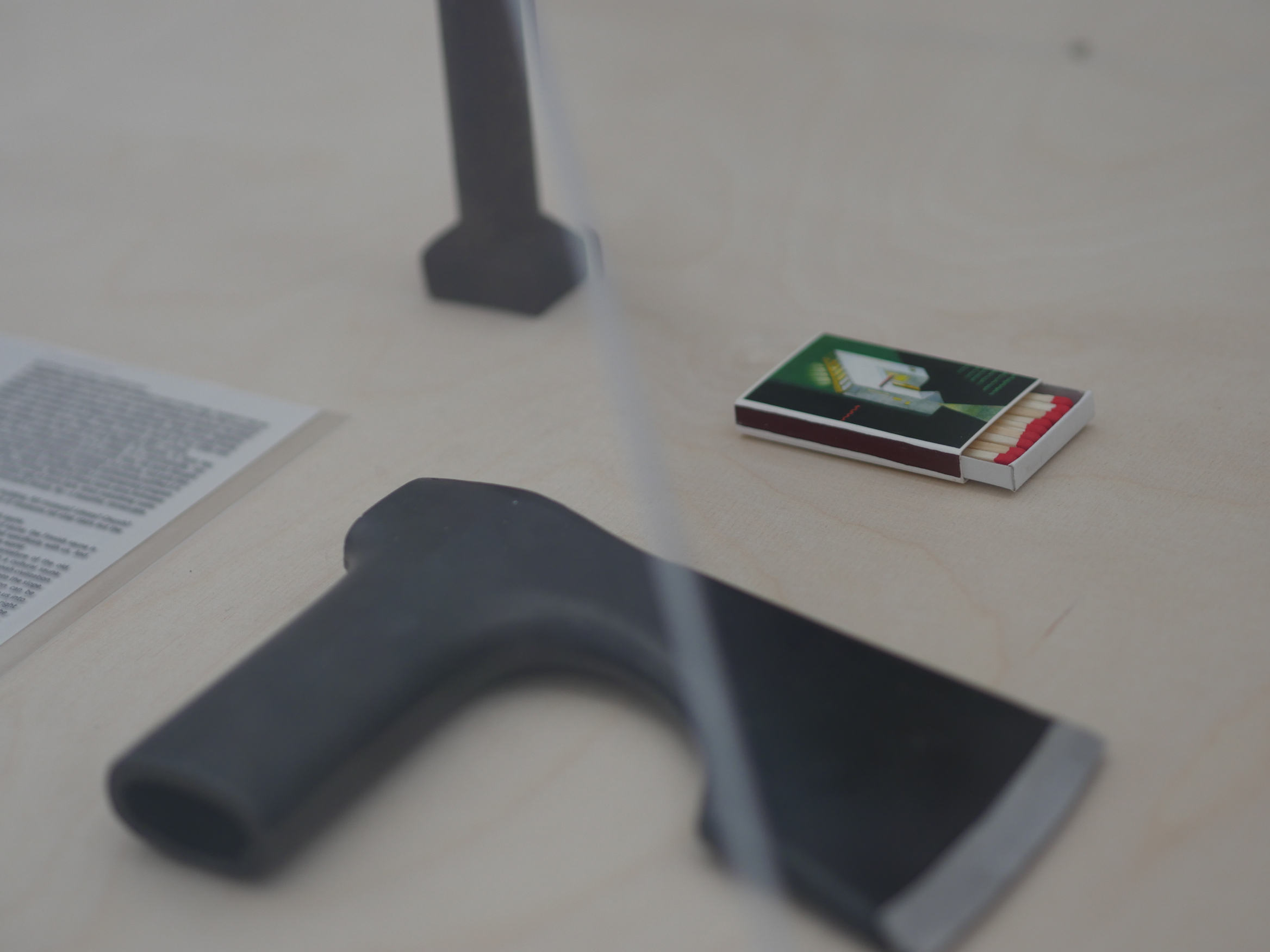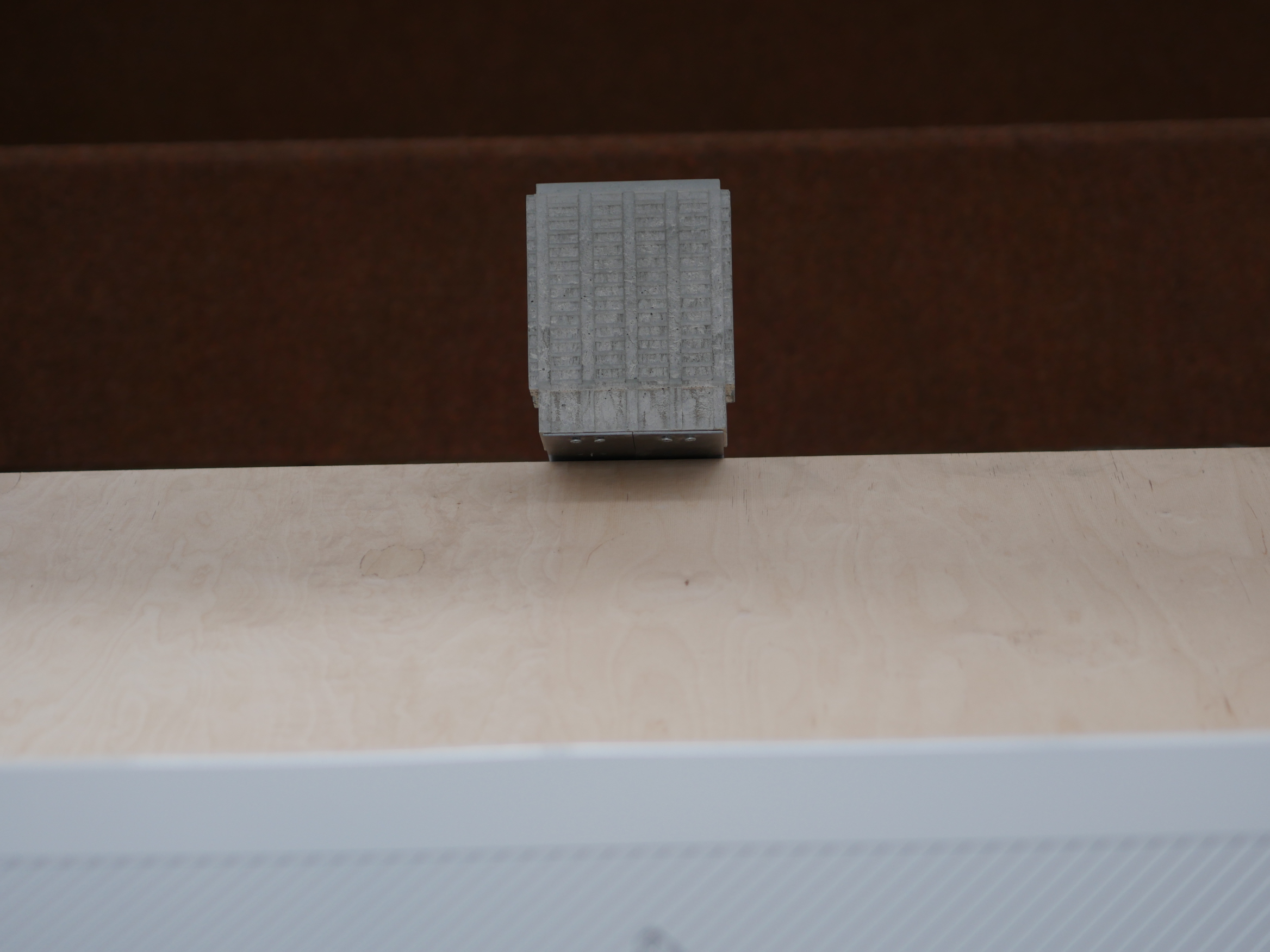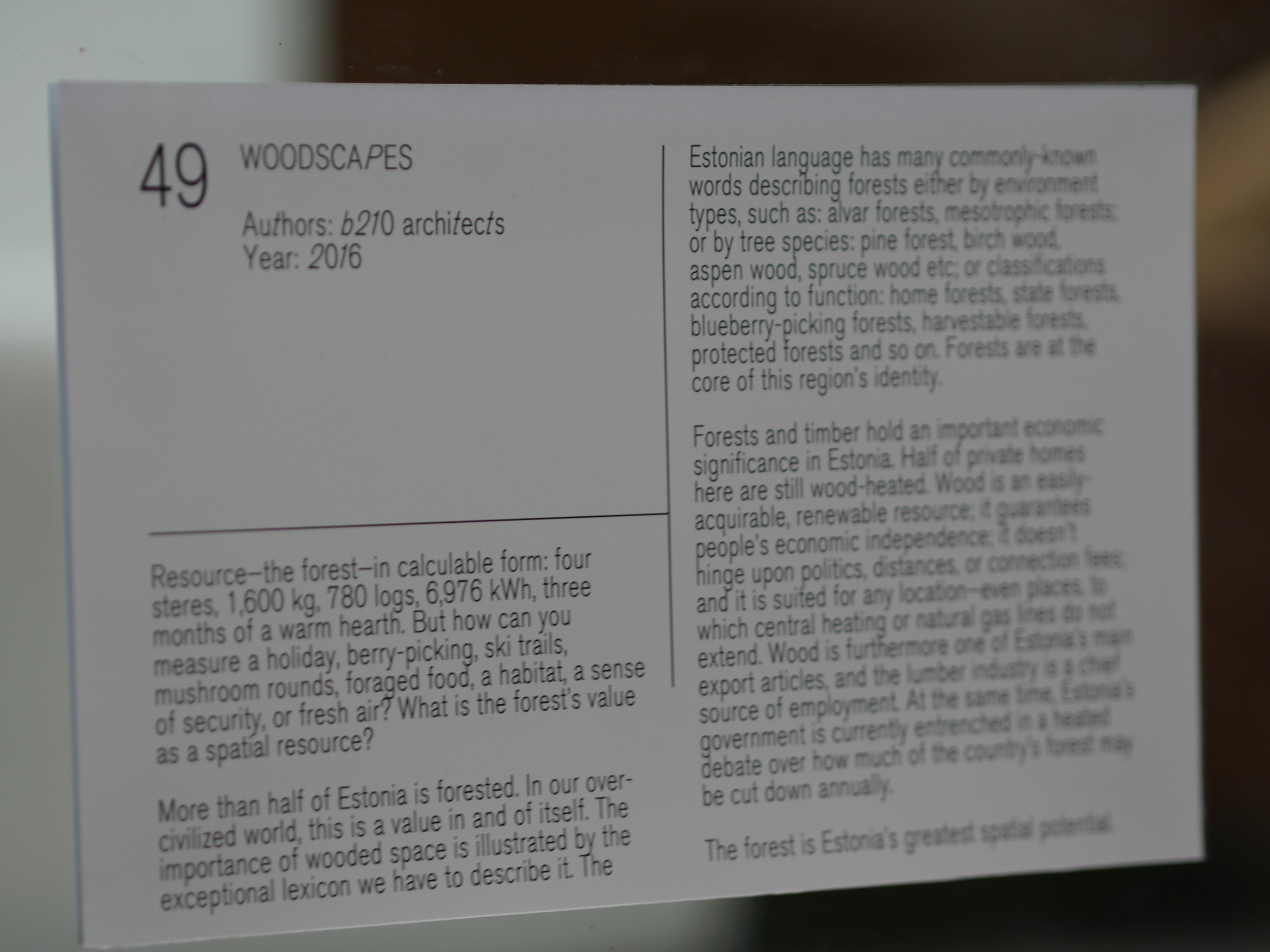 [caption id="attachment_3558" align="aligncenter" width="2336"]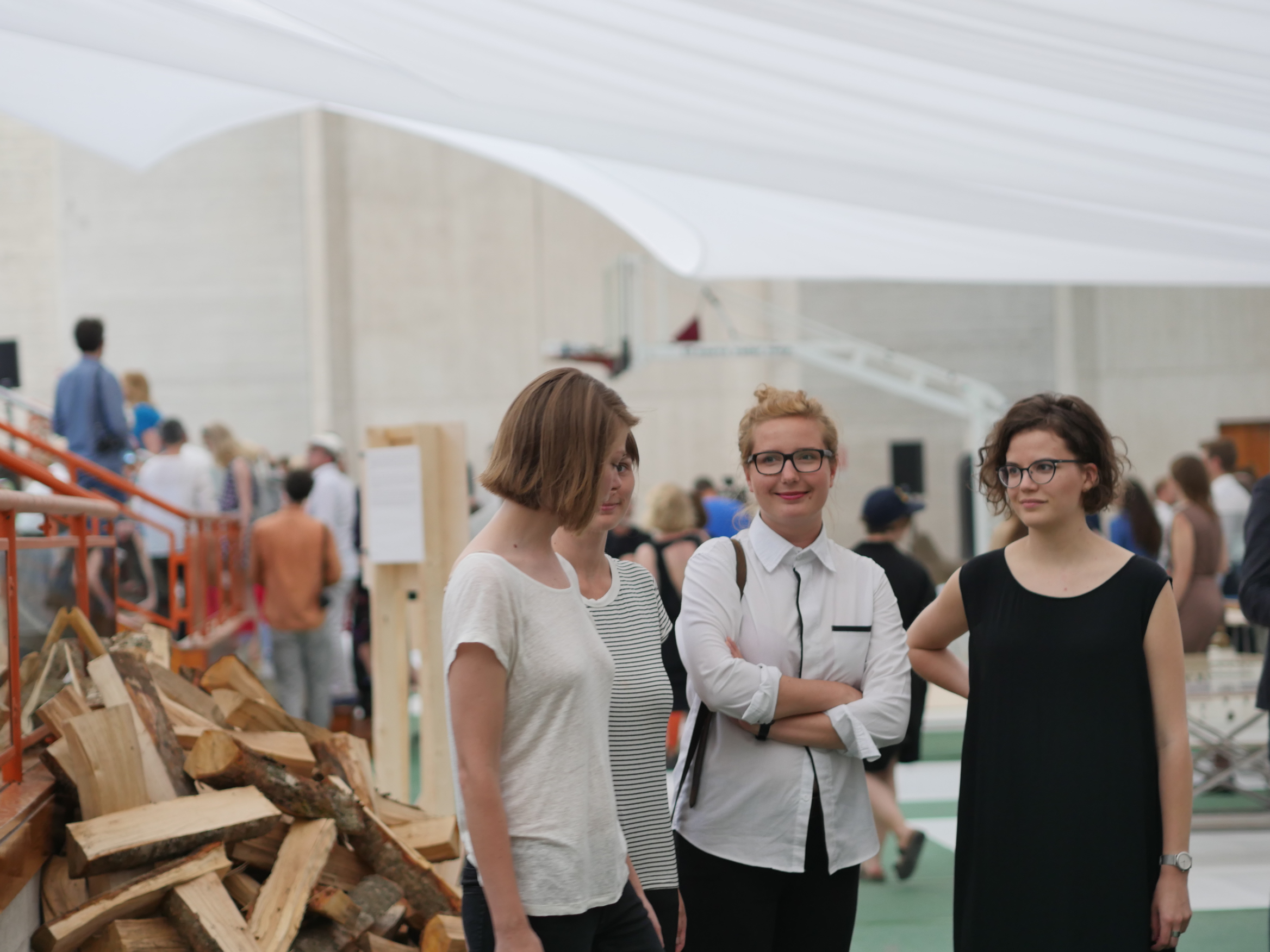 b210 Architects Karin Tõugu, Kadri Klementi, Aet Ader and Mari Hunt.[/caption][caption id="attachment_3557" align="aligncenter" width="2336"]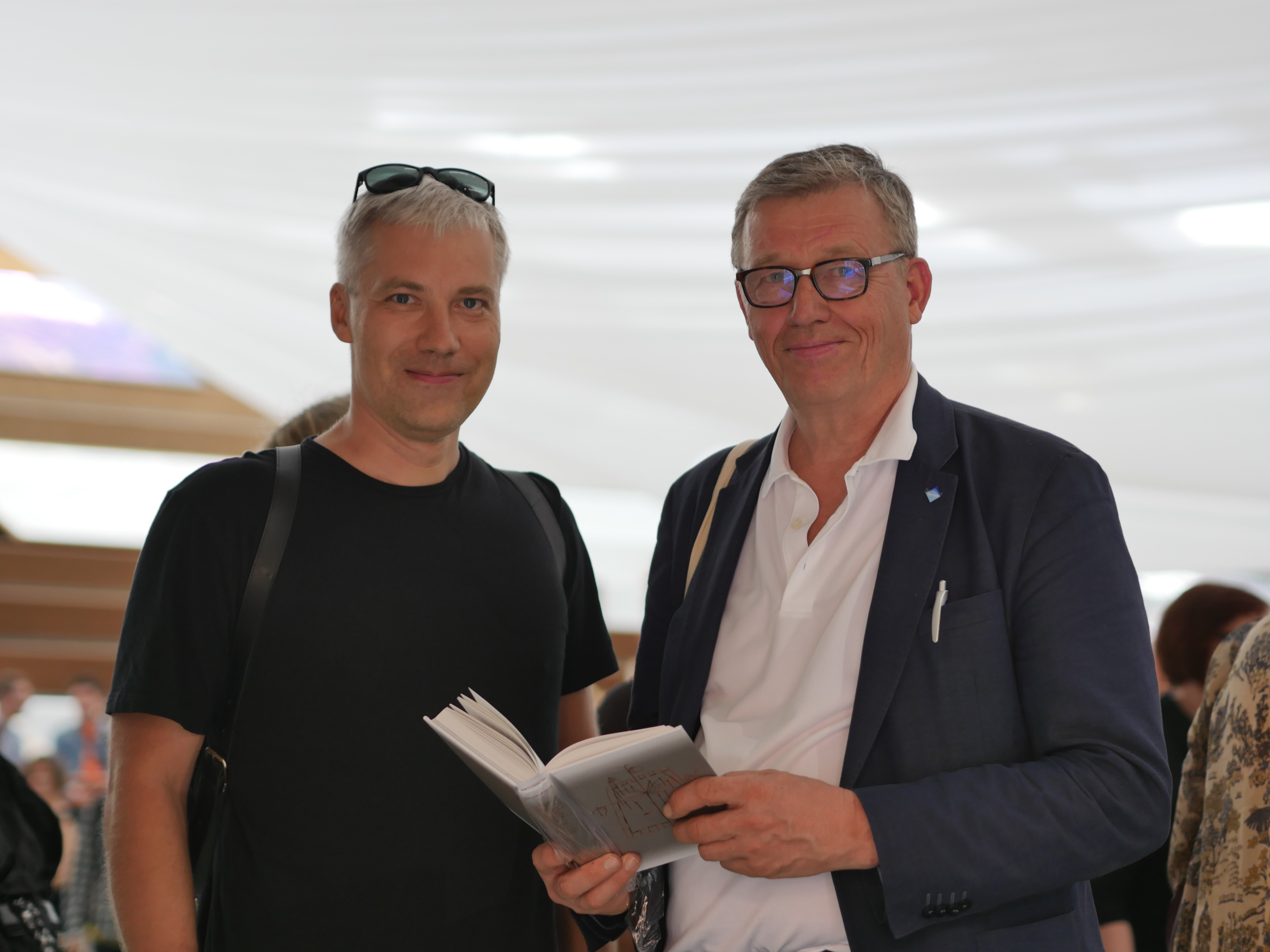 Architect Indrek Allmann and Hannu Penttilä, Deputy Mayor of the City of Vantaa, Finland.[/caption][caption id="attachment_3568" align="aligncenter" width="2336"]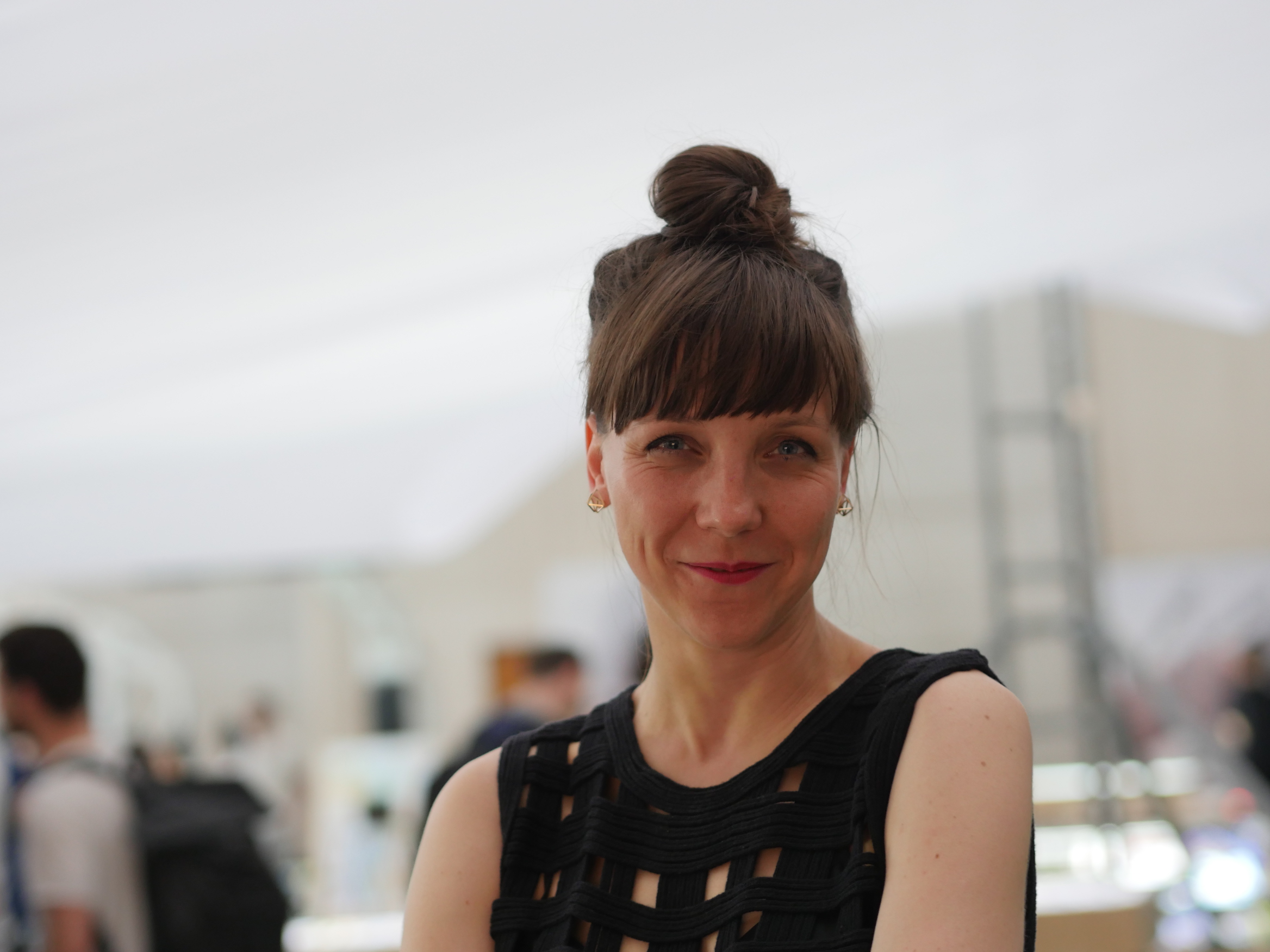 One of the nine curators: Latvian architect Dagnija Smilga.[/caption]