Back to articles
Window to the story of Puutalo Oy until 31 October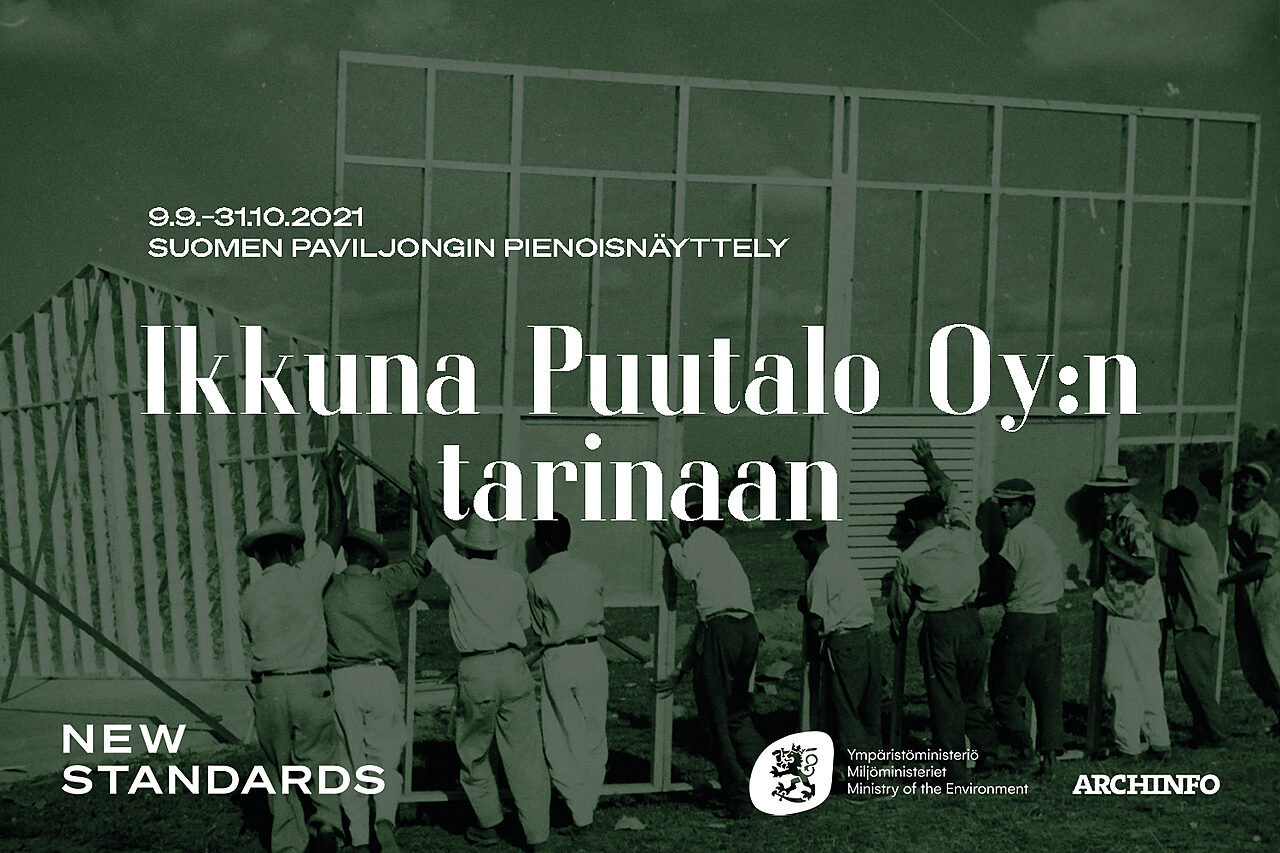 A peek to the Pavilion of Finland's exhibition New Standards at the 17th International Architecture Exhibition of La Biennale di Venezia is on display in the centre of Helsinki.
Window to the story of Puutalo Oy
ALEKSANTERINKATU 7, Helsinki
until 31 October 2021
around the clock
Puutalo Oy [Timber Houses Ltd] was established in 1940 by 21 timber manufacturers to help resettle Finnish war refugees. The homes made by the company used prefabricated wooden elements, making them quick to build and cost-effective. The same systems were useful in other building types as well, from schools and hospitals to barracks and stores.
By the end of the 1940s, Puutalo had become the largest planning and selling organisation for prefabricated wooden houses in the world, delivering almost nine million square meters of buildings to every inhabited continent.
The exhibition in the windows of the Ministry of the Environment is part of Archinfo Finland's Biennale Architettura 2021 programme as well as the Helsinki Design Week. It was curated by Laura Berger, Philip Tidwell and Kristo Vesikansa. The graphic design is by Päivi Häikiö. The texts in the window exhibition are in Finnish and Swedish. For English texts, please visit newstandards.info.