Back to articles
JKMM Architects chosen in the "IN practice" book of best European architecture firms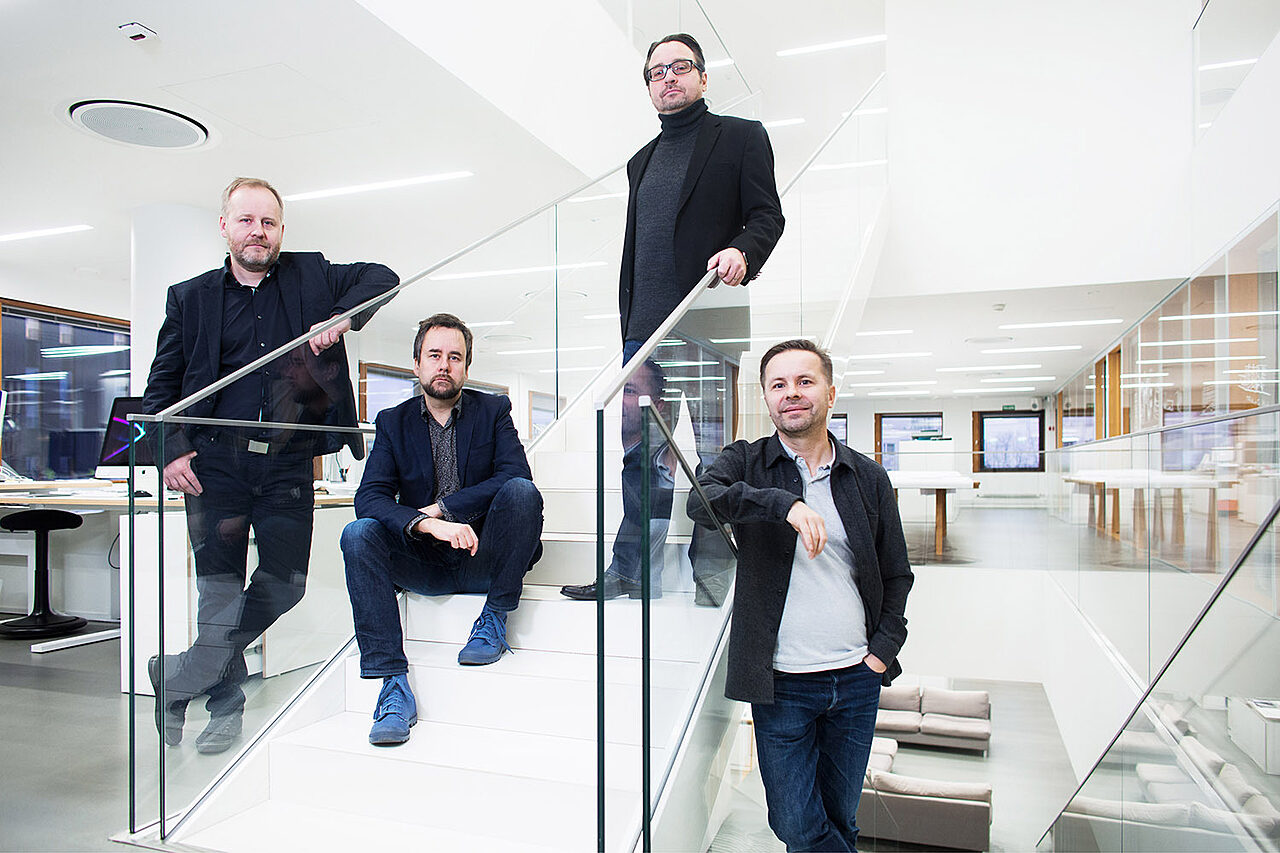 The
"IN practice"
research project and high-profile international network has selected
JKMM Architects
from Finland to be included in their new book of best European architecture firms operating outside of the so-called "starchitect" elite. The book, which represents the state of committed architecture in Europe, will be published at Palazzo Windmann on the 26th May, 2016, in conjuction with the opening of the Venice Architecture Biennale.
Tarja Nurmi
, Finnish architect and distinguished architecture critic, has been one of the expert advisors for the international jury.
The focus is on those architects who, through their experience in recent years and far from the commercial logic of "starchitects", have designed interesting and ground-breaking solutions to the issues faced by architecture today. The goal of IN practice is to highlight quality architecture in Europe and provide a source of inspiration for younger generations. – IN practice press release
The IN practice project involves 37 countries and over 100 practices and it operates on two levels: online on the website
PresS/Tinternational
, and offline, in a printed book. The project has been established through the cooperation between
AIAC
(Italian Association for Architecture and Criticism) and
A10 magazine new European architecture
with support by Studio Gnosis.The 37 European firms selected by the Jury are: Artan Raça arkitekt (Albania), AllesWirdGut (Austria), XDGA Xaveer de Geyter Architects (Belgium), Studio Zec (Bosnia Herzegovina), Aedes Studio (Bulgaria), Idis Turato (Croatia), DRNH (Czech Republic), Yiorgos Hadjichristou Architects (Cyprus), Dorte Mandrup Arkitekter (Denmark), KOKO Architects (Estonia), JKMM Architects (Finland), Platform Architectures (France), Sauerbruch Hutton (Germany), Nikiforidis / Cuomo (Greece), 3h architecture (Hungary), Batteriid Architects (Iceland), dePaor (Ireland), Piuarch (Italy), ANARCH (Kosovo), Zaigas Gailes birojs (Latvia), Audrius Ambrasas Architects (Lithuania), Architecture project (AP) (Malta), Cepezed (Netherlands), Helen & Hard (Norway), JEMS Architekci (Poland), ARX Portugal (Portugal), Re-Act Now (Romania), GAD Architecture (Turkey), Hoskins Architects (Scotland), Jovan Mitrović (Serbia), SLLA architects (Slovakia), OFIS Arhitekti (Slovenia), Amann-Cánovas-Maruri (Spain), Bearth & Deplazes Architekten (Switzerland), White arkitekter (Sweden), Allford Hall Monaghan Morris (United Kingdom), Ryntovt Design (Ukraine).The members of the international Jury are:
Indira van't Klooster
(editor-in-chief of A10 new European architecture),
Luigi Prestinenza Puglisi
(president of AIAC),
Zaira Magliozzi
(IN practice project coordinator) and
Saskia van Stein
(director of Bureau Europa).[caption id="attachment_3291" align="aligncenter" width="700"]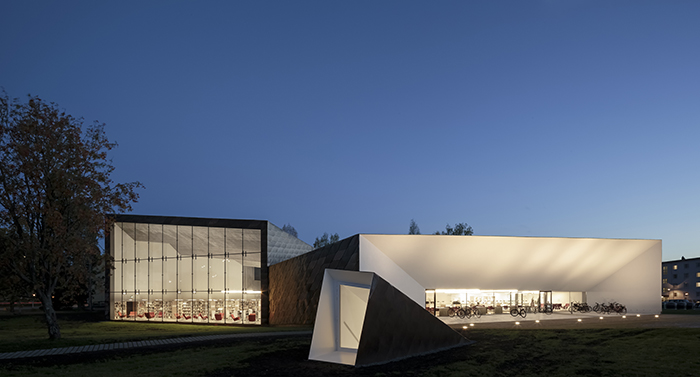 The "Apila" library in Seinäjoki, Finland. Designed by JKMM Architects. Photo by Tuomas Uusheimo.[/caption]