Back to articles
Johanna Hurme's 5468796 Architecture wins Future Project of the Year 2014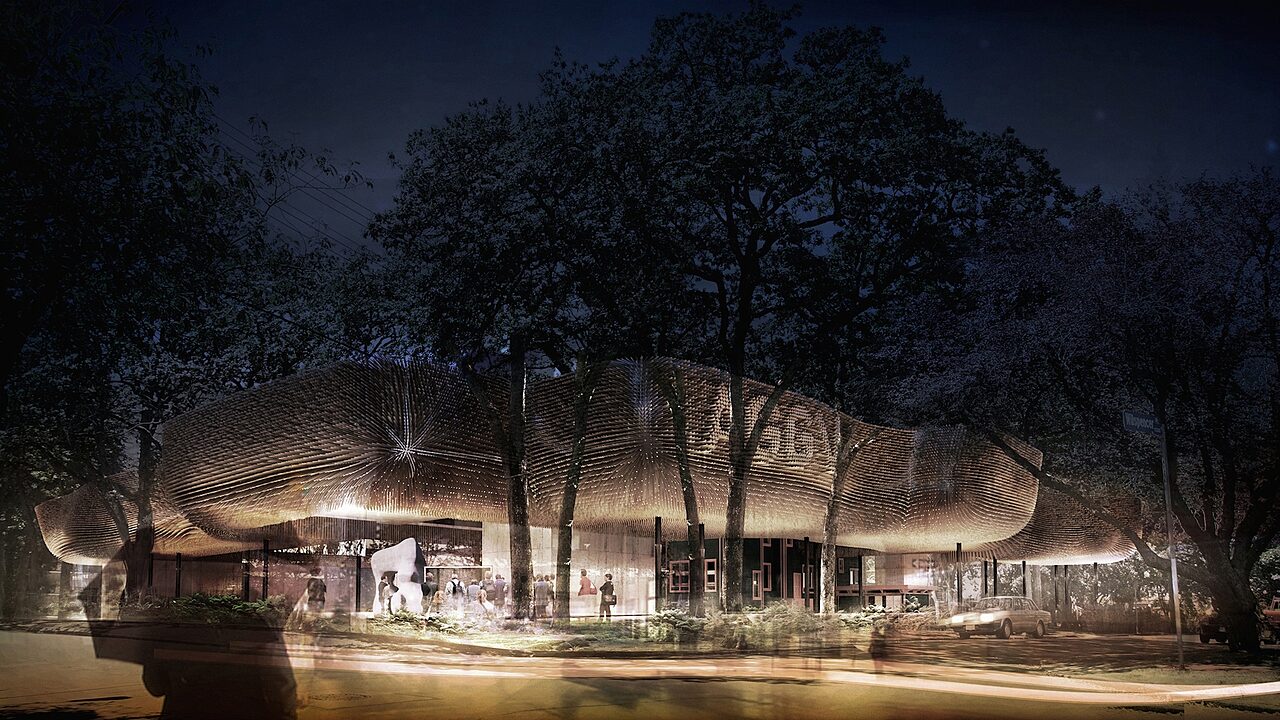 Architect
Johanna Hurme
, principal of the Winnipeg-based architecture studio
5468796 Architecture
has been awarded the prestigious
Future Project of the Year Award
at the
World Architecture Festival
in Singapore on 3rd October 2014. Ms. Hurme (b. 1975 in Helsinki, Finland) studied architecture at University of Manitoba, Faculty of Architecture in Winnipeg, Canada. She received her B.Arch. degree in 1999 and completed her M.Arch. degree in 2002.
Finland is part of my identity and my background has often provided inspiration for my work. I visit my home country at least once a year, and when travelling abroad, I speak of Finnish values in architecture and city planning especially pertaining to the importance of courtyards in urban housing. — 5468796 Principal Johanna Hurme
The Future Project of the Year team, formed by 5468796, 
Number TEN
Architectural Group and
 Landscape Architects Atelier Anonymous
, proposed a design for the 
Art Gallery of Greater Victoria
, Canada (AGGV). According to the design description, the proposal weaves the property with the fabric of the surrounding neighbourhood, encouraging engagement with the gallery at all hours and from all directions. The highlight of the design is an upper level gallery, presented as a spiny extension of wooden 'quills'. The extension cascades over the site and nestles into the dense tree canopy, allowing visitors to experience the exhibitions in the air, as if walking through the trees, creating a gallery experience unlike any other in Canada.
The jury was unanimous that the Art Gallery of Victoria is a project that embodies the future – both in terms of creating an intimate yet radical response to its suburban Victorian setting as well as being a beacon of what is to come from its authors. — Comment by the esteemed international jury members Kai-Uwe Bergman, Peter Cook, Michael Rayner, Richard Francis-Jones and Maria Warner Wong
No matter the scale or scope of a project brief, we constantly seek opportunities to fulfill our client's requirements while also expanding on their vision. It is a great honour for our AGGV proposal to receive such international attention and accolades. —Johanna Hurme
The World Architecture Festival, held in Singapore from 1 to 3 October, is the world's largest architecture festival. Its live awards competition, dedicated to celebrating and sharing international architectural excellence, is arguably the most important nexus for debate and discussion about architecture today. The AGGV project was selected from an impressive shortlist, including submissions from hundreds of leading practices from over 50 countries across the globe.