Back to articles
10 Finnish nominees for the Mies van der Rohe Award – The Finnish representation increased by two
The Fundació Mies van der Rohe has announced the rest of the nominees for the European Union Prize for Contemporary Architecture 2022. The Finnish offices OOPEAA and JKMM increased their representation.
This year the nominees for the European Union Prize for Contemporary Architecture – Mies van der Rohe Award were exceptionally announced in two sets. The candidates announced earlier in spring were completed between October 2018 and October 2020. As the Award Ceremony had to be postponed by a year the list of nominees was extended to include buildings completed before April 2021. There are now 532 candidates from 41 countries.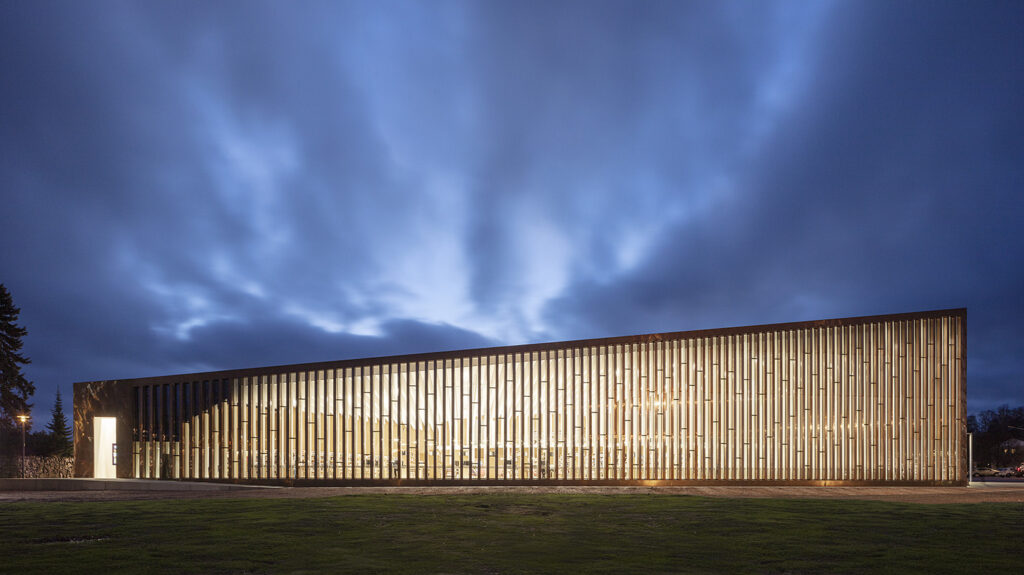 New candidates from Finland are the Tikkurila Church and Housing project by OOPEAA and JKMM's Kirkkonummi Library Fyyri which recently won the Finlandia Prize for Architecture. JKMM has also two other candidates on the list: the K-Kampus, built in Helsinki in 2019, and the renovation and alteration project of the Akola manor in Ii, North Ostrobothnia. OOPEAA's second candidate, Villa Koivikko, is a project where the functionalist villa was restored and three new buildings were added on the plot.
The two previous Finlandia Prize for Architecture winners, the K2S and NRT Architects' Helsinki Olympic Stadium Refurbishment and Extension as well as the Serpentine House Refurbishment by Kati Salonen Mona Schalin Architects, are nominated, too. The other Finnish candidates are the Kyrö Distillery Company Barrell Storage Building by Avanto Architects, the Helsinki Biennial Pavilion by Verstas Architects and the Jätkäsaari Comprehensive School by AOR Architects.
Spain got the most nominees this year, 39 in all. The candidates are nominated by a group of independent experts invited from different European countries, national architectural associations and the Advisory Committee formed by 15 museums and institutes. The Finnish nominators were the Finnish Association of Architects SAFA, the Museum of Finnish Architecture and architect, PhD Mika Savela.
From the candidates a jury of seven chooses 40 finalists which will be announced at the beginning of next year. The winners will be announced later in spring. The chairwoman of the jury is mexican architect Tatiana Bilbao. In addition to the EU ​​Mies van der Rohe Award a Special Mention is granted to a recently graduated architect or team. One of the aims of the prize is to support young architects and to promote the mobility of architects in Europe. The Prize consists of 60.000 € and the Special Mention consists of 20.000 €.
The full listing of nominees can be found on the EU Mies Award's website through this link (opens in a new tab). On the site, you can also search for nominees, finalists and winners of the Award since 1988.
Photos are from EU Mies Award webpage eumiesaward.com/archive.