Back to articles
How can we help Ukraine?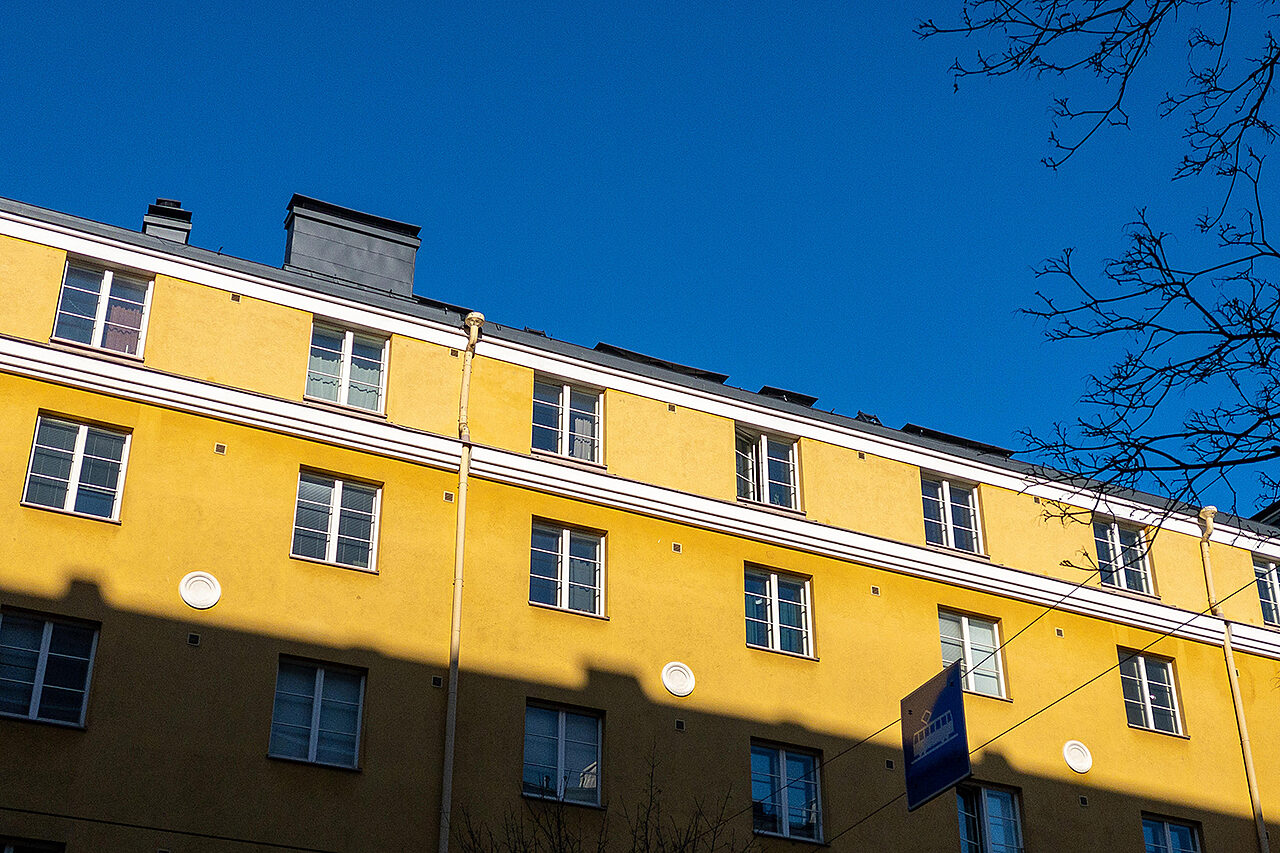 The Russian attack on Ukraine has shocked us all. What can architects and architecture firms do to help?
Demonstrations in Finland and across Europe gather vast crowds to express support for Ukraine, and to show the Russian regime that we are against war. Social media has turned blue and yellow, and Russian-made products are not making it into people's shopping carts in support of economic sanctions. But what else can we do?
Finns, like other Europeans, have shown an unprecedented willingness to help the victims of war and those who have fled their homes because of military action. However, according to experts, well-intentioned shipments of goods and clothing can cause problems and ever-growing piles of junk at the border of Ukraine.
The best way to help is to donate money. Donations should be directed to relief funds that have well-established organisations and practices for crisis relief. For example, the Finnish Association of Architects (SAFA) has donated €4,000 to the Red Cross Disaster Fund to help victims of war in Ukraine.
If you prefer to donate directly to the locals, the Kiev-based educational platform in the sphere of architecture and urbanism, CAN Actions, is collecting money to help the badly damaged regions of Vinnytsia, Mariupol, Zhytomyr and Uzhhorod. Link to the fundraising page.
You can also donate immaterial assets. For example, children are in need of online learning materials to work on while they can't go to school. Archinfo has gathered links to kits for architecture and design education and sent them to a contact person in Ukraine.
The global Architects Declare community, with the UK as the spearhead, has published a joint statement in expression of solidarity with the people of Ukraine (link). Every architectural practice that has projects in Russia is called to cease them until the country is willing to respect International Law. What architectural practices can do in addition is to ensure that their Russian employees are not subjected to any harassment or aggression.
Several international actors in the field of architecture and design have published statements. For example, Dezeen reported on a letter signed by more than 6,500 Russian architects, designers and urban planners calling for an immediate end to the violent war (link).
Designboom published a list of international architecture firms that have pledged to stop all their work in Russia in an expression of solidarity (link).
Some professional unions have put forth their own statements, such as The Royal Incorporation of Architects in Scotland (link).
If you or your organisation have found efficient ways to help those affected by the war in Ukraine and would like to share information, please be in contact at editor@archinfo.fi or let us know via social media.
#WeStandWithUkraine