Back to articles
New Finnish brick architecture featured in Italian Costruire in Laterizio February 2015 issue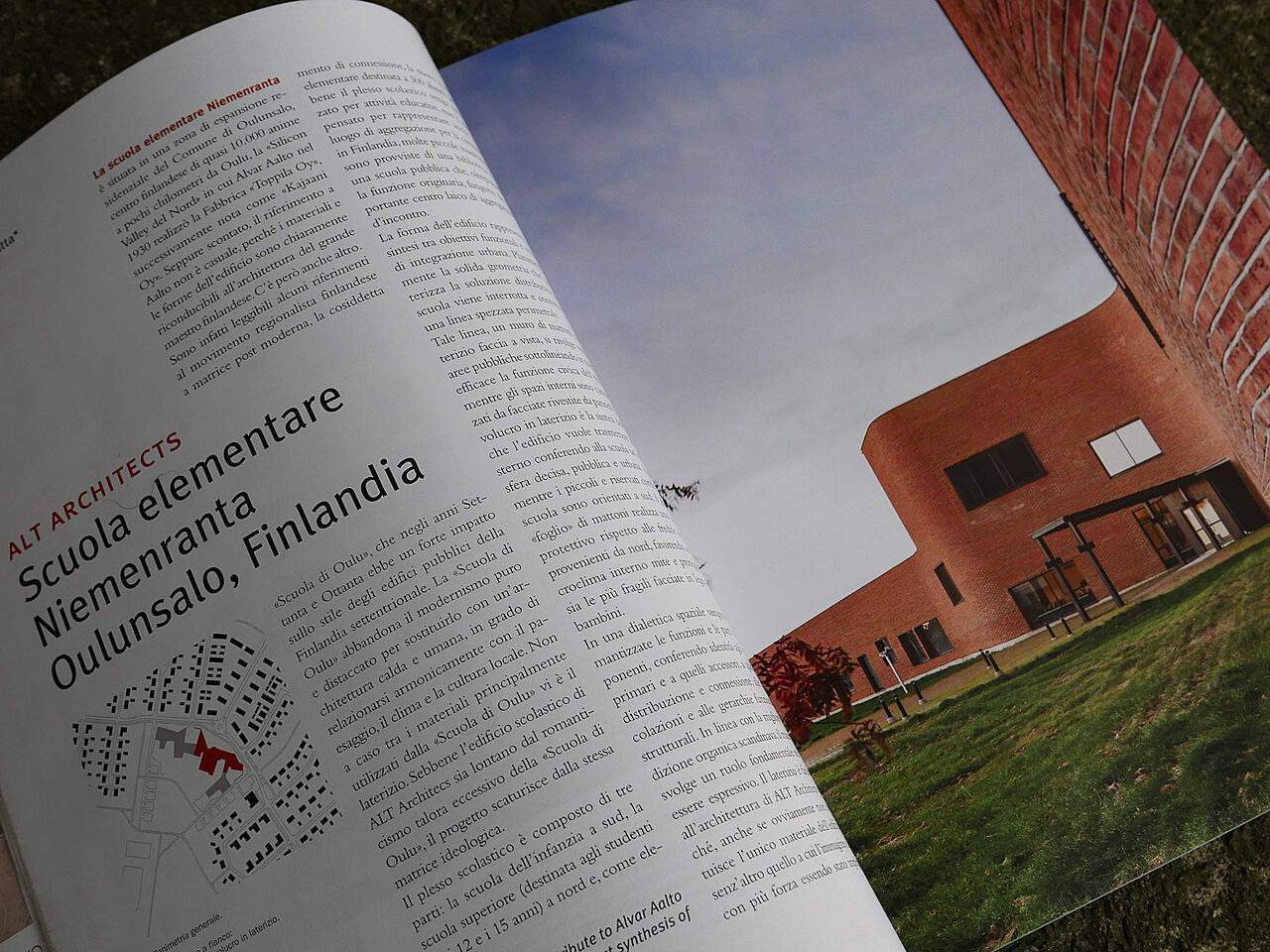 Costruire in Laterizio
, an Italian brick architecture and construction magazine, dedicates its February 2015 issue #161 to new Finnish brick architecture. The magazine features schools and housing designs by
Oopeaa
and
Serum
Architects,
Alt Architects
,
Playa
Architects, Architects
Hannunkari & Mäkipaja
,
Verstas
Architects and
Huttunen-Lipasti-Pakkanen
Architects Ltd.The presented projects exemplify creative use of brick especially in facade design and forecast increasing enthusiasm to work with this traditional and hard-wearing material.
Jorma Mukala
, editor-in-chief of the Finnish Architectural Review, elucidates the recent developments in Finnish architecture in general in his illuminating article. In addition to the project presentations, the magazine also contains Igor Maglica's interview of Anni Vartola, editor-in-chief of finnisharchitecture.fi, and reviews four recent publications and guidebooks about Finnish architecture: the
Helsinki Architectural Guide
by Ulf Meyer (DOM Publishing, 2012);
Lahdelma & Mahlamäki Architects: Works
edited by Peter MacKeith (Rakennustieto Publishing, 2014); Andrea Nastri's
Reima Pietilä – Dallo Schizzo all'architettura
(Aracne editrice, 2012); and
Guide Verdi Europa e Mondo: Helsinki, Tampere e Vaasa, l'architettura e il design la taiga, la tundra e i laghi
(Touring editore, 2012).The February 2015 issue #161 of Costruire in Laterizio is available online at
viewer.zmags.com/publication/b0fdd46a#/b0fdd46a/1
; individual articles in pdf format at
laterizio.it
.