Back to articles
Nordic modernism continues to inspire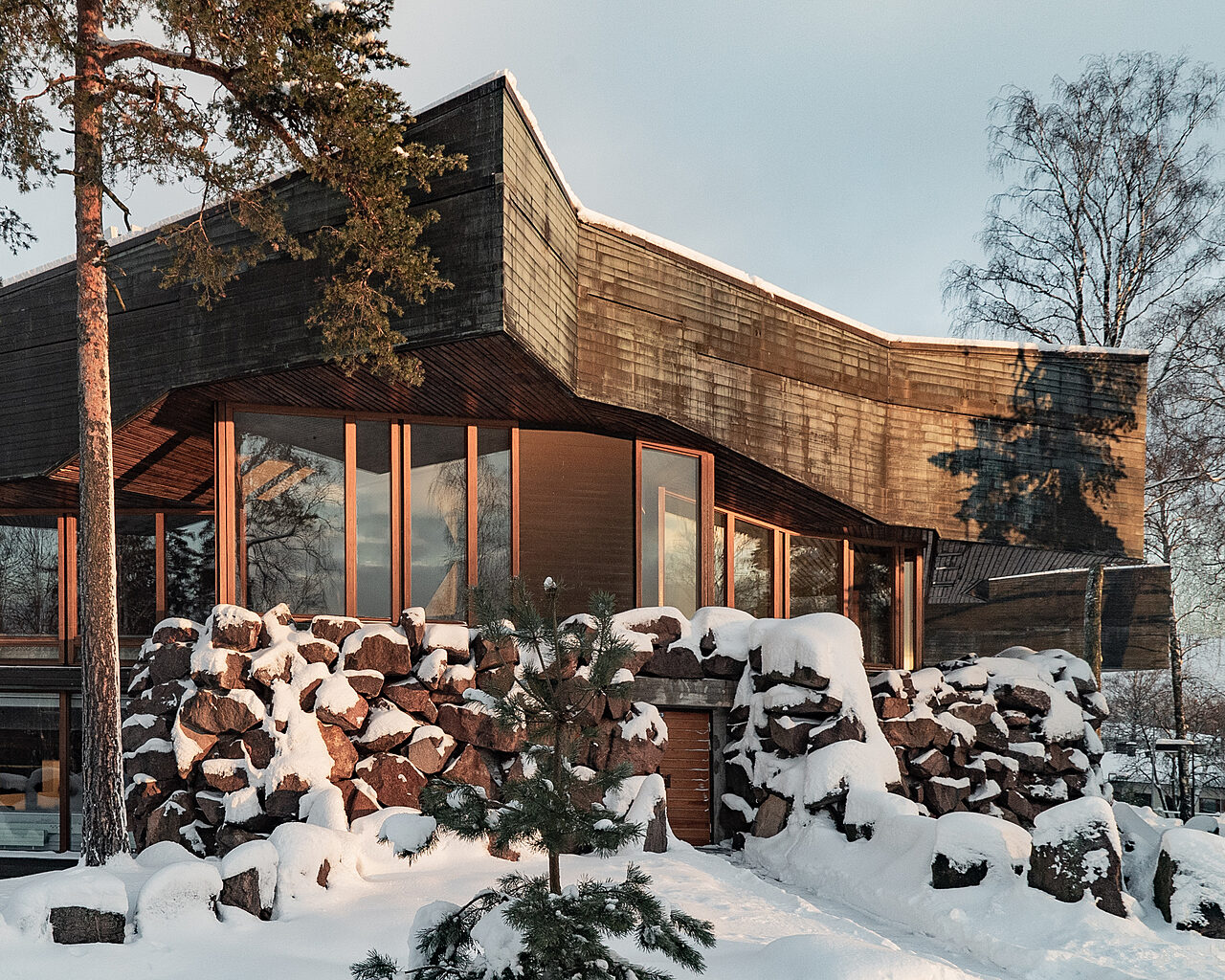 Tuukka Niemi, who runs the popular Nordic Modernism Instagram account, photographs gems of modernist architecture in Finland and other Nordic countries. Niemi hopes that through these photos, the buildings' beauty will be noticed and they will be spared from the accelerating demolition wave.
More than 30 000 people follow an Instagram account with photos of famous and lesser-known buildings from the 1930s to the 1970s. Scrolling through the photos on the Nordic Modernism account, you feel like you've jumped back in time, on an architectural tour of the mid-20th century. The buildings in the pictures reflect the society and everyday life of the past decades. They convey how much the world has changed over the last hundred years. And architecture along with it.
Buildings star in the main roles on Tuukka Niemi's Instagram account. They are apartment buildings, detached houses, schools, libraries, churches, swimming and sports stadiums, and much more. The photos encourage the viewer to explore the shapes and details of the buildings. Some of the public buildings in the images may have served the area for decades, generation after generation. One rarely thinks about how buildings can connect people who have lived in different times.
And the images are not just limited to the facades of buildings. The spirit of the mid-20th century is often immediately apparent in the interiors, especially in the choice of colours and materials.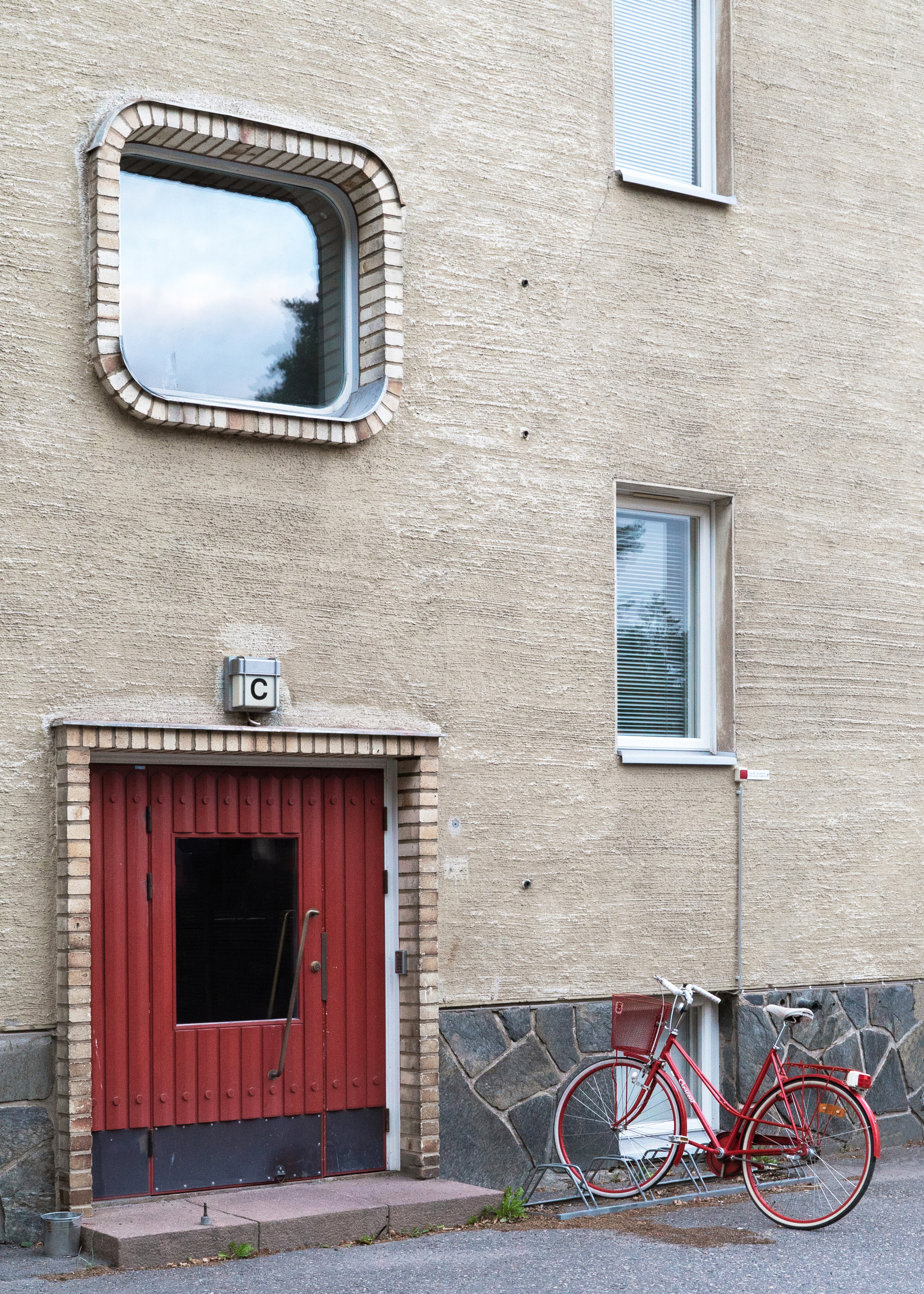 The editorial in the 5/2022 issue of Finnish Architectural Review compares the current demolition and new construction boom with the carbon neutrality targets set by the Finnish government. In Finland alone, 13 million tonnes of construction and demolition waste is generated annually. The average age of demolition sites is around 50 years, which is exactly the kind of mid-century and later buildings that the Nordic Modernism account presents. Repairing and preserving old buildings is one of the keys to achieving environmental goals, but how can we stop the accelerating demolition frenzy?
Tuukka Niemi is a student in the Master of Landscape Architecture programme, with previous studies in sociology and architectural history and theory. So photography is just a hobby for him. Archinfo interviewed Niemi and asked him why he photographs modernist architecture and what he wants to say through his publications.

Why did you start photographing modernist architecture?
I originally wanted to document architecture that is, in a way, mundane, but in whose details you can find something interesting or unusual, or whose aesthetics emerge from a certain angle. The subjects were, for example, the facades, entrances and stairwells of post-war apartment blocks in various localities.
Gradually, I started to pay more attention to the composition and light of the images themselves, and the hobby became more about photography than just capturing subjects. At the same time, I became interested in photographing well-known buildings, despite the fact that they sometimes seem to be exhausted and not in need of capturing. Even world-famous sites such as those of the Pietiläs and the Aaltos can have details or angles that can bring objects that have been widely photographed into a new light.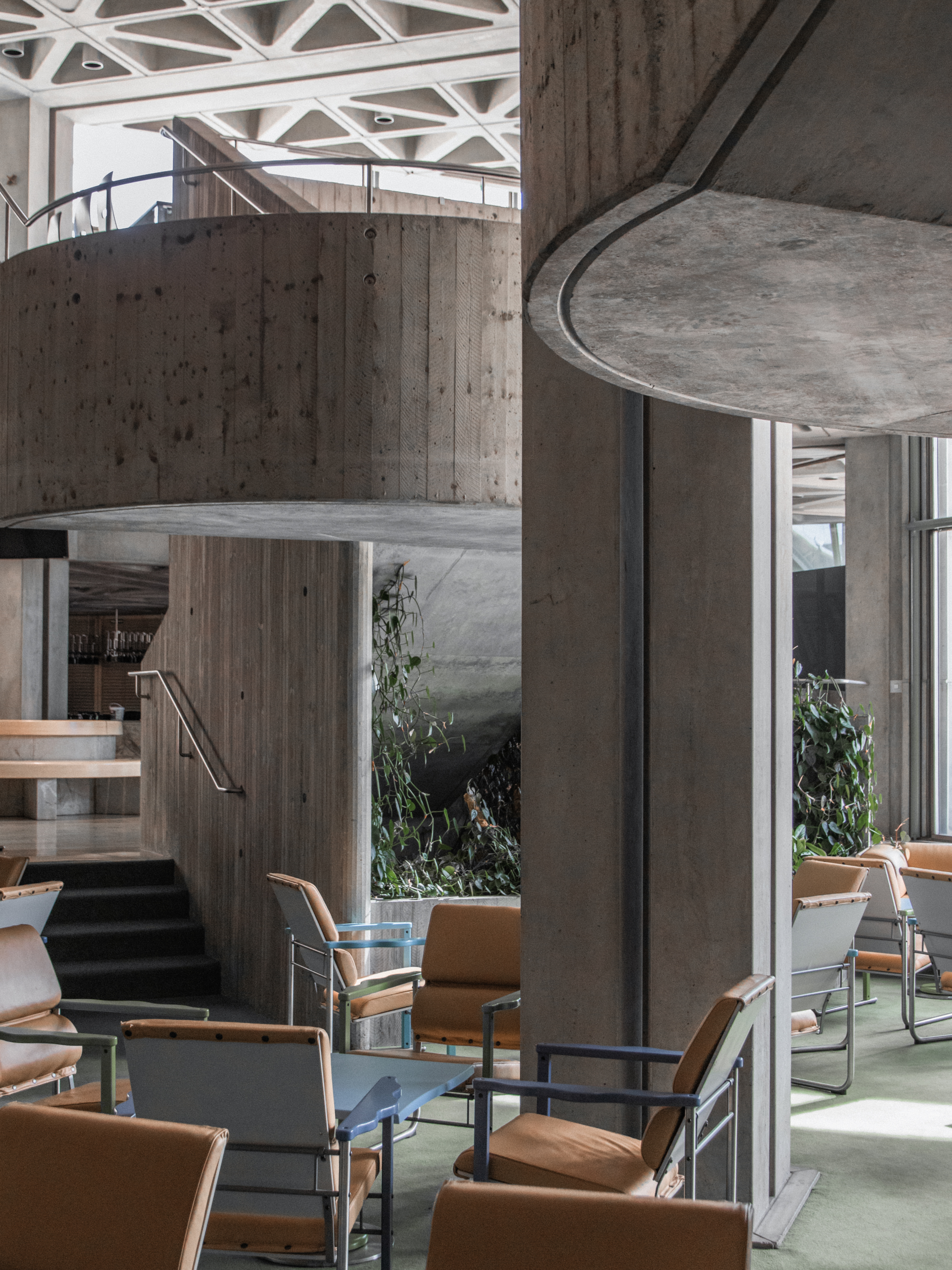 Why are you more fascinated by mid-20th century modernist architecture than, for example, contemporary architecture?

Modernist architecture is about the dreams and utopias of a bygone era, and it evokes emotions. When you see a post-war building decaying, there is something hauntingly wistful about it.
In my case, it is not nostalgia, because I was born in the 1990s, at the height of postmodernism. I believe that the more general feeling of nostalgia for post-war architecture is better explained by the English term hauntology, which was used by British cultural journalists in the early 2000s, among others. It refers to the nostalgia for the old, post-war prospects in contemporary culture and music, for the kind of progressive society that modernism sought but failed to achieve.
In my account, I have interpreted or limited the concept of modernist architecture relatively loosely, so that Nordic modernism would begin with functionalist architecture in the 1930s and end with constructivism in the 1970s. Occasionally, I also photograph sites that show modernist traits but still lean in the direction of classicism.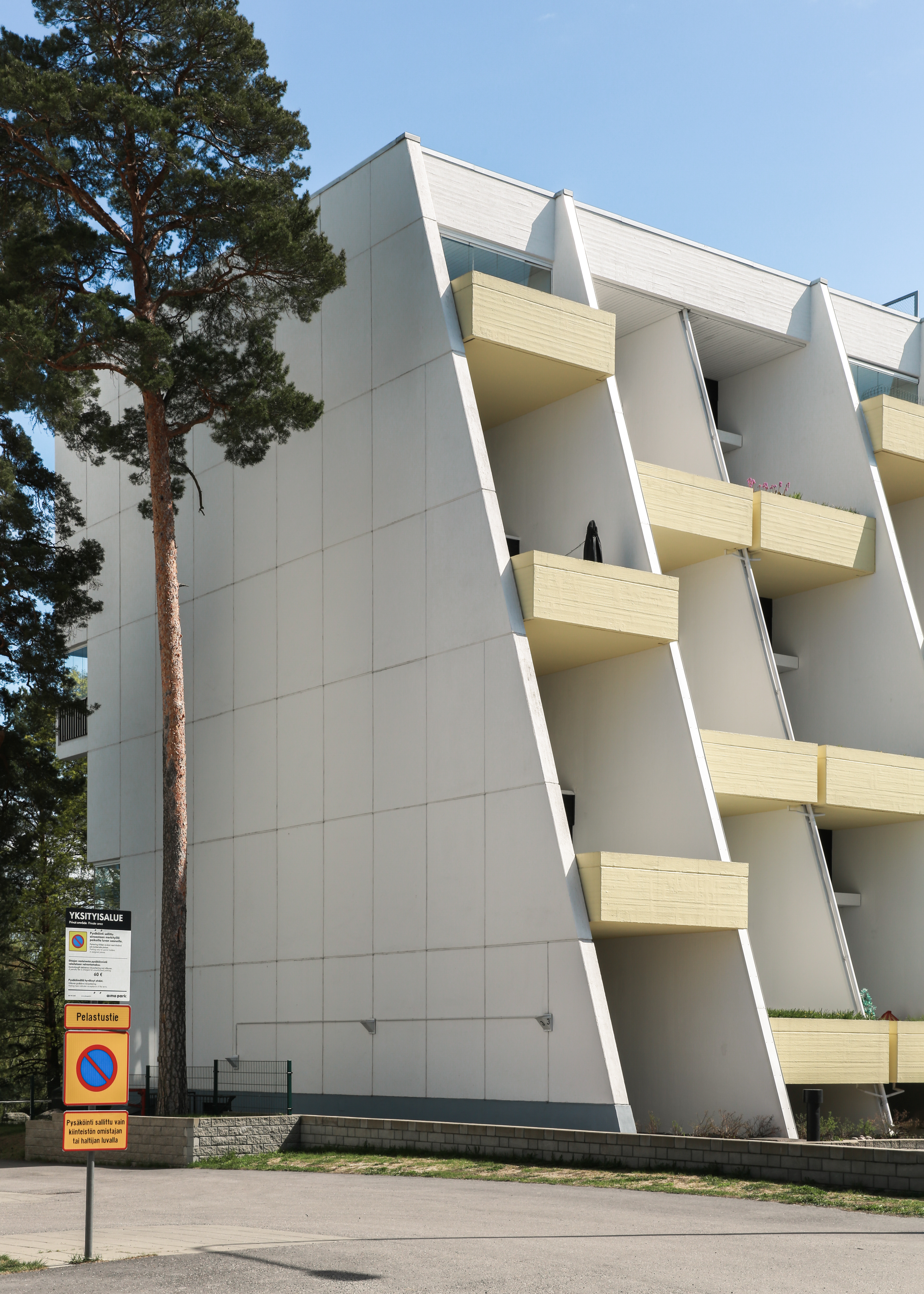 What kind of things do you look for with your camera?
I appreciate a certain simplicity in photography: the old cliché "less is more" often applies to photography. In photography, the aesthetics or interest of a subject can therefore come from small things like colour, shape or the contrast between shadow and light that catch the eye. Modernist architecture has a simplistic look, and I find it photogenic. It is usually at its most photogenic when it is accompanied by some kind of geometry: a repetition of form or a structure that is different from conventional architecture. This too is typical of modernism.
In particular, so-called concrete brutalism – perhaps the most controversial style of modernism – is, in my opinion, very photographic: at its best, it has unique forms and recurring subjects. I also find the surface of concrete graphically pleasing in photographs. Of course, sometimes in modernist architecture there are solutions that seem downright absurd from a contemporary perspective, such as a city block built on a concrete deck. But there is something interesting about the absurdity from a historical perspective, and it is also fun to document it in photographs.
When shooting outdoors, conditions are particularly important. Some buildings are at their most photogenic, I think, when the morning or evening sun casts strong shadows on the façade. Others are at their best in even light, on a cloudy day or when the sun is just over the horizon. The time of year can also play a role: in some places, the surrounding greenery creates a contrast to the building material that is not present in winter. On the other hand, snow can have a strengthening effect on a photograph, which is why Finland and other Nordic countries are good places for architectural photography.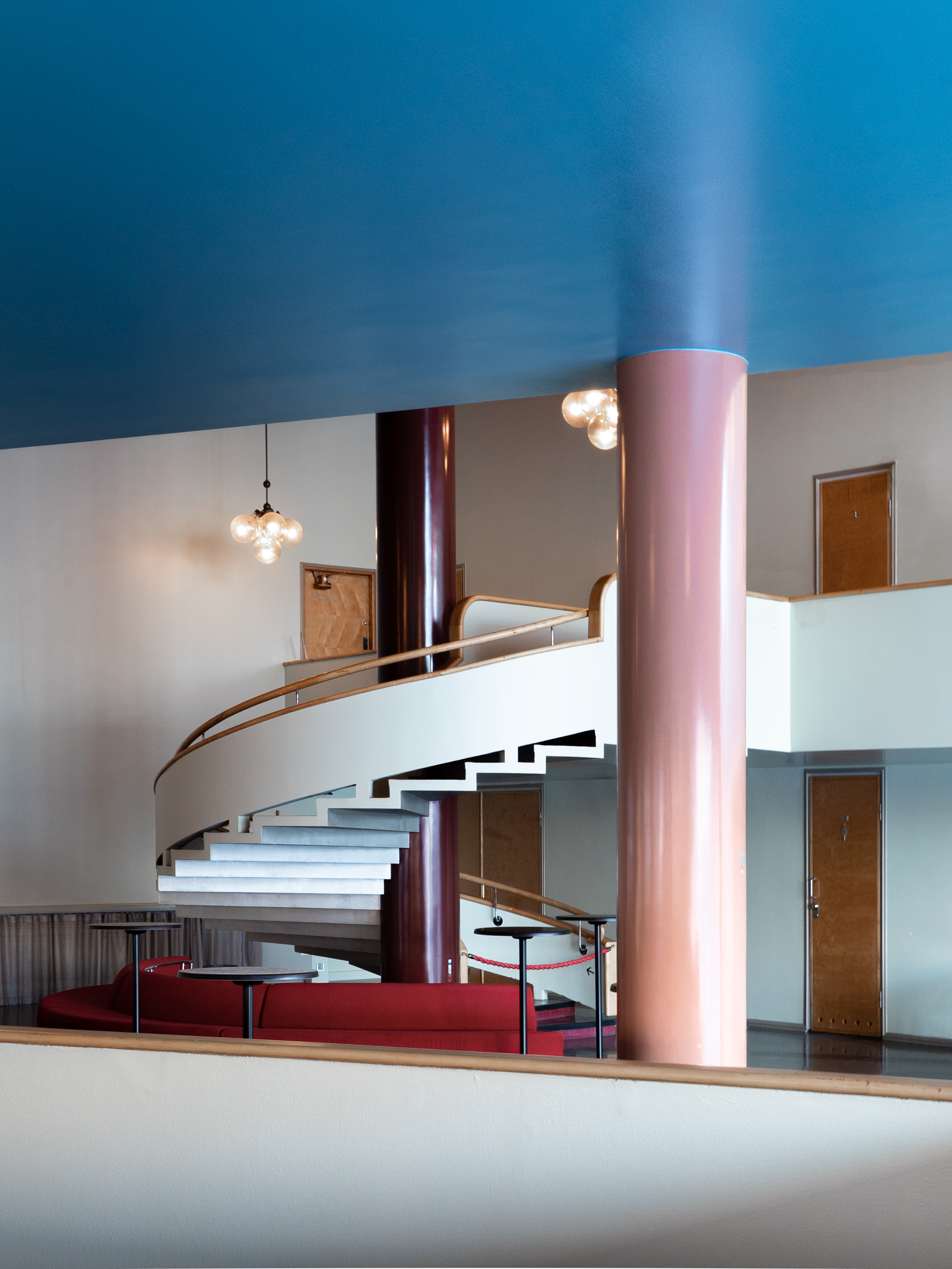 What do you think is the importance of architecture for society and people?
I believe that architecture, as part of a holistic environment, has an impact on the well-being of everyone and how they experience their everyday life. Many people say they find modernist living environments unpleasant. However, if the media and others were to highlight more of the design virtues of different eras – such as the floor plans of 1970s apartment blocks or the natural courtyards of forest suburbs – the appreciation of these living environments could grow and some of the prejudices against them could be dispelled. The Museum of Architecture, for example, has done good work in this direction, including this year's Concrete Dreams exhibition.
As far as the social significance of architecture is concerned, in the current era of ecocrisis, all construction should be seen as a source of emissions, and environmental aspects of construction should be given priority in architecture. This of course includes the preservation of the old to minimise emissions and environmental problems from demolition and the construction of new houses.
What do you think about the different styles of the different periods, can you compare their superiority?
I think that one of the most interesting things about architectural photography as a hobby is noticing the characteristics of different decades and styles in the built environment. Personally, I wouldn't start by judging the architecture of different decades. Each has its own charm, which should be appreciated in itself, rather than placing certain decades above or below others. Ranking the architecture of different decades also seems challenging because I believe that architecture must be seen in the context of the society and technology of the time.
For example, the use of concrete should not be frowned upon in mid-20th century architecture, where concrete represented the future and progress. As far as contemporary architecture is concerned, the condemnation of concrete is more justified in the light of our climate crisis. I feel that this makes it easier to be critical of contemporary architecture. However, the only thing that I know of that is really missing in contemporary architecture is the patina of time and the layers of time that I find attractive in buildings and cities. Maybe one day I'll even photograph Jätkäsaari!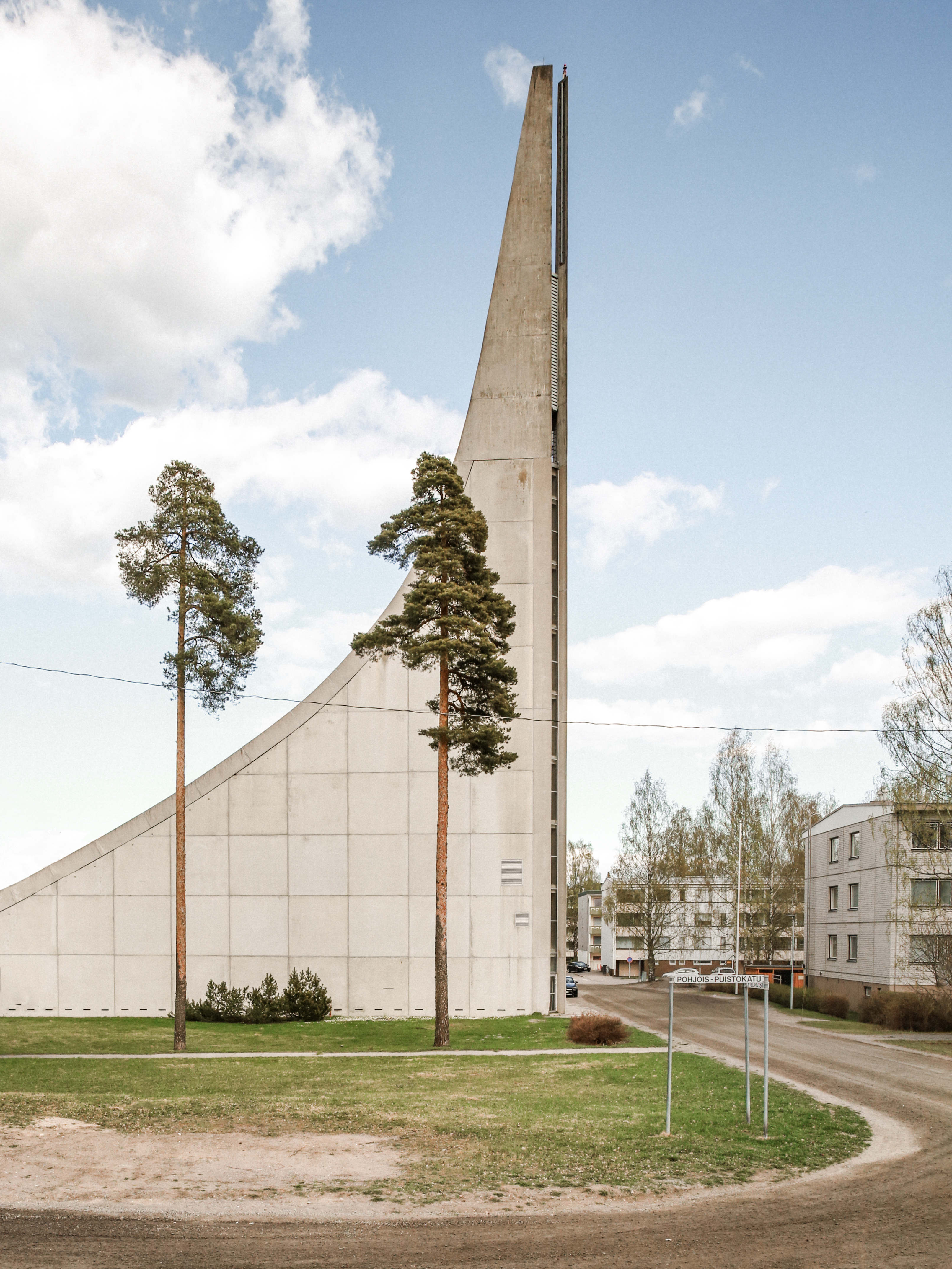 With your photos, your account followers might discover buildings they've never seen before and notice something great about them. Is this your goal?
Some people have told me that they have discovered new places through my account, which has been great to hear. I have also tried to bring some relatively unknown sites into the public consciousness, such as the Lahti City Theatre and Järvenpää Church, which perhaps represent brutalism in its purest form in Finland. Perhaps my account can stimulate interest in these sites and encourage people to seek out more information about them.
For some followers, many buildings may be familiar – even a daily sight – but they may not have stopped to take a closer look. Perhaps, encouraged by my account, someone might have hopped off the tram at the Metsätalo stop to explore the architecture of the lobby. I'd be delighted.
I would like my account to increase the appreciation of modernist architecture. In general, the appreciation of the modernist heritage is still at an unfortunately low level, even though many important sites are now listed. Increased appreciation could reduce the current demolition boom and reduce emissions from construction.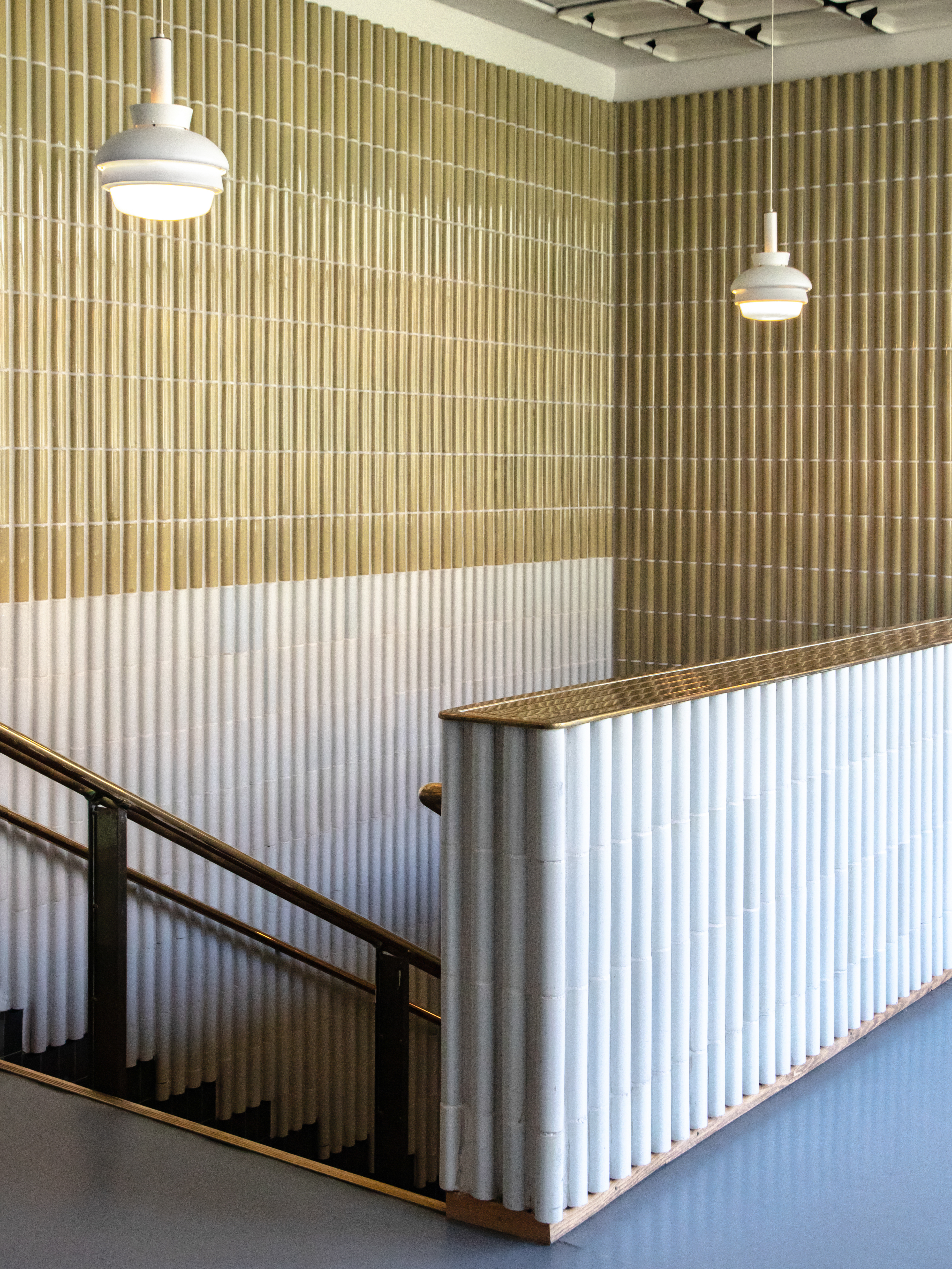 What kind of social media accounts inspire you?
I'm inspired by other similar photo accounts with content about modernism or brutalism around the world. I also follow some of the accounts of people who do architectural photography as a profession, which occasionally give me ideas about angles and light, for example. Tuomas Uusheimo's Instagram account @onarchitecture, for example, is full of great photos – also of modernist architecture.