Back to articles
OOPEAA's Puukuokka housing block shortlisted for The Plan Awards 2015
The Puukuokka housing block
designed by Anssi Lassila's OOPEAA has been shortlisted for
The Plan Awards 2015
. The Plan Awards have been created and promoted by
The Plan
, an Italian architecture journal, to promote the work done by designers, academics, critics and students in the fields of architecture, design and city planning. The winners will be announced on 20 May, 2015.Puukuokka is an eight-storey wooden apartment building located in the Kuokkala suburb in Jyväskylä, Finland. The project has been developed by OOPEAA in collaboration with Lakea Oy and the complex consists of three multi-storey timber-framed buildings planned to be completed in 2015. The design aims at energy-efficient housing that is easily adaptable to changing needs over time.More information about Puukuokka:
oopeaa.com/project/puukuokka-housing-block
. More information about The Plan Awards:
awards.theplan.it.
[gallery columns="2" size="large" ids="eyJ1cmwiOiJodHRwOlwvXC9hcmNoaW5mb19vbGQudGVzdFwvd3AtY29udGVudFwvdXBsb2Fkc1wvMjAxNFwvMDlcL0FOVElmZXN0aXZhbDE0X0xlbmluZUJvdXJrZS5qcGciLCJ0aXRsZSI6IkFOVElmZXN0aXZhbDE0X0xlbmluZUJvdXJrZSIsImNhcHRpb24iOiJBTlRJLWZlc3RpdmFhbGkgMjAxNC4gTGVuaW5lIEJvdXJrZSwgS1x1MDBlNHZlbGV2XHUwMGU0IE5hYXB1cnVzdG9cbkt1dmE6IExlbmluZSBCb3Vya2UuIiwiYWx0IjoiIiwiZGVzY3JpcHRpb24iOiIifQ==,eyJ1cmwiOmZhbHNlLCJ0aXRsZSI6IkFOVEktZmVzdGl2YWFsaWxsYSBNaW51biBLdW9waW9uaSAtdHlcdTAwZjZwYWphIDI0XHUyMDEzMjUuOS4yMDE0IiwiY2FwdGlvbiI6ZmFsc2UsImFsdCI6IiIsImRlc2NyaXB0aW9uIjoiS3VvcGlvc3NhIHN5a3N5aXNpbiBqXHUwMGU0cmplc3RldHRcdTAwZTR2XHUwMGU0IGthbnNhaW52XHUwMGU0bGluZW4gbnlreXRhaXRlZW4gZmVzdGl2YWFsaSA8c3Ryb25nPkFOVEkgXHUyMDEzIENvbnRlbXBvcmFyeSBBcnQgRmVzdGl2YWw8XC9zdHJvbmc+IGp1aGxpaSBreW1tZW5ldHRcdTAwZTQgZmVzdGl2YWFsaXN5a3N5XHUwMGU0XHUwMGU0bi4gRmVzdGl2YWFsaSB0dW5uZXRhYW4gZXJpdHlpc2VzdGlcdTAwYTAganVsa2lzaWluIHRpbG9paGluIHRlaGR5aXN0XHUwMGU0LCBwYWlra2FzaWRvbm5haXNpc3RhIGphIHRla25paWthbHRhYW4gbmlpblx1MDBhMGxpdmUgYXJ0IC10b3RldXR1a3NlZW4sIFx1MDBlNFx1MDBlNG5lZW4sIGt1dmFhblx1MDBhMGt1aW5cdTAwYTB0ZWtzdGlpbmtpbiBwZXJ1c3R1dmlzdGEgdGVva3Npc3RhLlxyXG5cclxuQU5USS1mZXN0aXZhYWxpbiAyMDE0IG1vbmlwdW9saW5lbiBvaGplbG1pc3RvIHNpc1x1MDBlNGx0XHUwMGU0XHUwMGU0IG15XHUwMGY2cyBhcmtraXRlaHR1dXJpbiBqYSBtYWlzZW1hLWFya2tpdGVodHV1cmluIG5cdTAwZTRrXHUwMGY2a3VsbWFuLiA8YSBocmVmPVwiaHR0cDpcL1wvd3d3LmFudGlmZXN0aXZhbC5jb21cLzIwMTRcL2Zpblwvb2hqZWxtaXN0b1wvP21pbnVuLWt1b3Bpb25pLXR5b3BhamF0LW15LWt1b3Bpby13b3Jrc2hvcHNcL1wiIHRhcmdldD1cIl9ibGFua1wiPjxzdHJvbmc+TWludW4gS3VvcGlvbmkgLXR5XHUwMGY2cGFqYXNzYTxcL3N0cm9uZz48XC9hPiBrdWthIHRhaGFuc2Egdm9pIHRvaW1pYSBrYXVwdW5naW4gdmlya2FtaWVoZW5cdTAwZTQgdGFpIGthYXZvaXR0YWphbmEgamEgc3V1bm5pdGVsbGEgS3VvcGlvbiBhbHVlZW4gcHVpc3RvamEuIFltcFx1MDBlNHJpc3RcdTAwZjZzdXVubml0dGVsdSB0b3RldXRldGFhbiB0XHUwMGU0bGxcdTAwZTQga2VydGFhIHRhdmFsbGlzaXN0YSBtZW5ldGVsbWlzdFx1MDBlNCBwb2lrZXRlbiB0YWl0ZWVuIGtlaW5vaW4uIFR5XHUwMGY2cGFqYSB0b3RldXRldGFhbiB5aHRlaXN0eVx1MDBmNnNzXHUwMGU0IGFya2tpdGVodHV1cmktIGphIHltcFx1MDBlNHJpc3RcdTAwZjZrdWx0dHV1cmlrb3VsdSA8YSBocmVmPVwiaHR0cDpcL1wvd3d3Lmxhc3R1LmZpXCIgdGFyZ2V0PVwiX2JsYW5rXCI+PHN0cm9uZz5MYXN0dW48XC9zdHJvbmc+PFwvYT5cdTAwYTBqYSBLdW9waW9uIGthdXB1bmtpeW1wXHUwMGU0cmlzdFx1MDBmNm4gcGFsdmVsdWFsdWVlbiBrYW5zc2EuIFRlb2tzZXQgZG9rdW1lbnRvaWRhYW4gamEgbGFoam9pdGV0YWFuIEt1b3Bpb24ga2F1cHVua2l5bXBcdTAwZTRyaXN0XHUwMGY2biBwYWx2ZWx1YWx1ZWVuIGtcdTAwZTR5dHRcdTAwZjZcdTAwZjZuLlxyXG5cclxuVHlcdTAwZjZwYWphdCBqXHUwMGU0cmplc3RldFx1MDBlNFx1MDBlNG4ga2Vza2l2aWlra29uYSA8c3Ryb25nPjI0LjkuMjAxNDxcL3N0cm9uZz4ga2xvIDhcdTIwMTMxNSBLdW9waW9uIFJhamFsYW5cclxua291bHVsbGEgKFNhbW1ha2tvbGFtbWVudGllIDE0KSBqYSB0b3JzdGFpbmEgPHN0cm9uZz4yNS45LjIwMTQ8XC9zdHJvbmc+XHUwMGEwa2xvIDlcdTIwMTMxNSBLdW9waW9uXHJcbm11b3RvaWx1YWthdGVtaWFsbGEgKFBpaXNwYW5rYXR1IDgpLlxyXG5cclxuQXJra2l0ZWh0dXVyaS0gamEgeW1wXHUwMGU0cmlzdFx1MDBmNmt1bHR0dXVyaWtvdWx1IExhc3R1IG9uIHZ1b25uYSAxOTkzIHBlcnVzdGV0dHUsIHloZGlzdHlrc2VuIHlsbFx1MDBlNHBpdFx1MDBlNG1cdTAwZTQgdGFpZGVrb3VsdSBqYSByYWtlbm51c2FsYW4gdG9pbWludGFrZXNrdXMgTGFwaW5sYWhkZWxsYSwgUG9oam9pcy1TYXZvc3NhLiBMYXN0dW4gdGVodFx1MDBlNHZcdTAwZTRuXHUwMGU0IG9uIHR1a2VhIGphIGtlaGl0dFx1MDBlNFx1MDBlNCBhcmtraXRlaHR1dXJpLSBqYSB5bXBcdTAwZTRyaXN0XHUwMGY2a3VsdHR1dXJpa2FzdmF0dXN0YSBzZWtcdTAwZTQgZWRpc3RcdTAwZTRcdTAwZTQgdmFuaGFuIGphIHV1ZGVtbWFuIHJha2VubmV0dW4ga3VsdHR1dXJpcGVyaW5uXHUwMGY2biBhcnZvc3R1c3RhLCB5bW1cdTAwZTRydFx1MDBlNG1pc3RcdTAwZTQgamEgdmFhbGltaXN0YS5cclxuXHJcbkxpc1x1MDBlNHRpZXRvYSBLdW9waW9zc2EgMjMuXHUyMDEzMjguOS4yMDE0IGpcdTAwZTRyamVzdGV0dFx1MDBlNHZcdTAwZTRzdFx1MDBlNCBBTlRJLWZlc3RpdmFhbGlzdGE6XHUwMGEwPGEgaHJlZj1cImh0dHA6XC9cL3d3dy5hbnRpZmVzdGl2YWwuY29tXC9cIiB0YXJnZXQ9XCJfYmxhbmtcIj53d3cuYW50aWZlc3RpdmFsLmNvbTxcL2E+LlxyXG5MaXNcdTAwZTR0aWV0b2EgTWludW4gS3VvcGlvbmkgLXR5XHUwMGY2cGFqYXN0YTpcdTAwYTA8YSBocmVmPVwiaHR0cDpcL1wvd3d3LmFudGlmZXN0aXZhbC5jb21cLzIwMTRcL2Zpblwvb2hqZWxtaXN0b1wvP21pbnVuLWt1b3Bpb25pLXR5b3BhamF0LW15LWt1b3Bpby13b3Jrc2hvcHNcL1wiIHRhcmdldD1cIl9ibGFua1wiPnd3dy5hbnRpZmVzdGl2YWwuY29tXC8yMDE0XC9maW5cL29oamVsbWlzdG9cLz9taW51bi1rdW9waW9uaS10eW9wYWphdC1teS1rdW9waW8td29ya3Nob3BzPFwvYT4uXHJcblxyXG5bY2FwdGlvbiBpZD1cImF0dGFjaG1lbnRfMjE4NlwiIGFsaWduPVwiYWxpZ25jZW50ZXJcIiB3aWR0aD1cIjk5MlwiXTxhIGhyZWY9XCJodHRwOlwvXC9hcmNoaW5mby5maVwvd3AtY29udGVudFwvdXBsb2Fkc1wvMjAxNFwvMDlcL1Bla2thLU1ha2luZW4uanBnXCI+PGltZyBjbGFzcz1cInNpemUtZnVsbCB3cC1pbWFnZS0yMTg2XCIgc3JjPVwiaHR0cDpcL1wvYXJjaGluZm8uZmlcL3dwLWNvbnRlbnRcL3VwbG9hZHNcLzIwMTRcLzA5XC9QZWtrYS1NYWtpbmVuLmpwZ1wiIGFsdD1cIkFOVEktZmVzdGl2YWFsaSAyMDEzLCBBbGJlZG8gRHJlYW1zLiBLdXZhOiBQZWtrYSBNXHUwMGU0a2luZW4uXCIgd2lkdGg9XCI5OTJcIiBoZWlnaHQ9XCI2NzNcIiBcLz48XC9hPiBBTlRJLWZlc3RpdmFhbGkgMjAxMywgQWxiZWRvIERyZWFtcy4gS3V2YTogUGVra2EgTVx1MDBlNGtpbmVuLltcL2NhcHRpb25dXHJcblxyXG4mbmJzcDsifQ=="][caption id="attachment_2192" align="aligncenter" width="618"]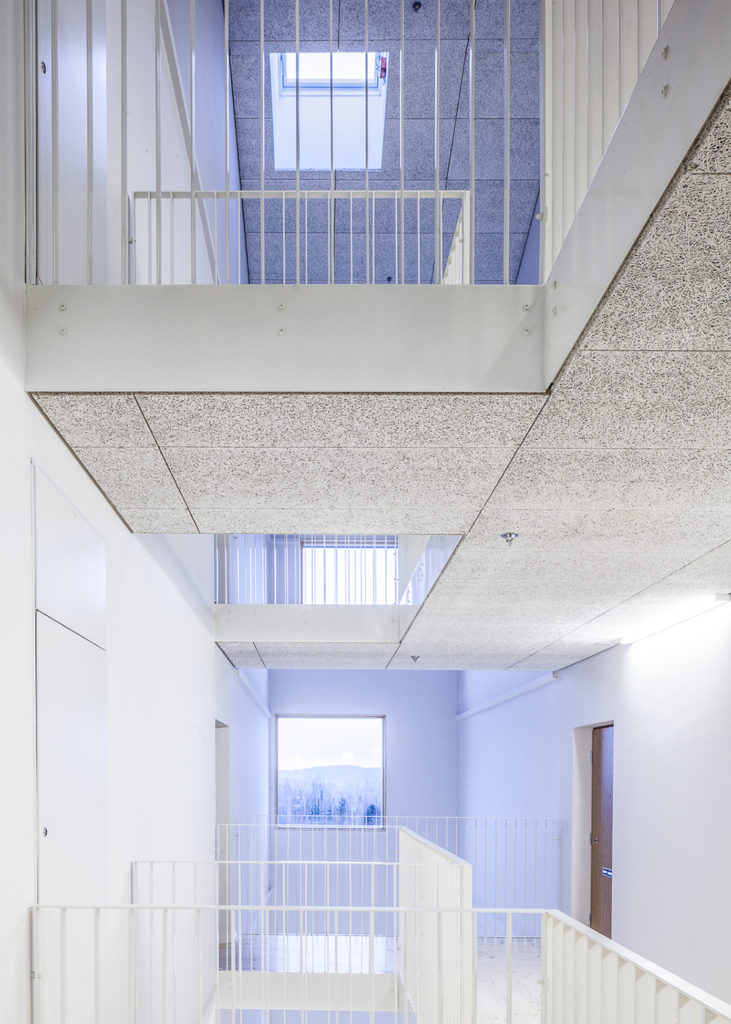 View of the hallway at Puukuokka. OOPEAA, photo by Mikko Auerniitty.[/caption]