Back to articles
Open House Helsinki 2020 presents neighbourhoods, streetscapes and parks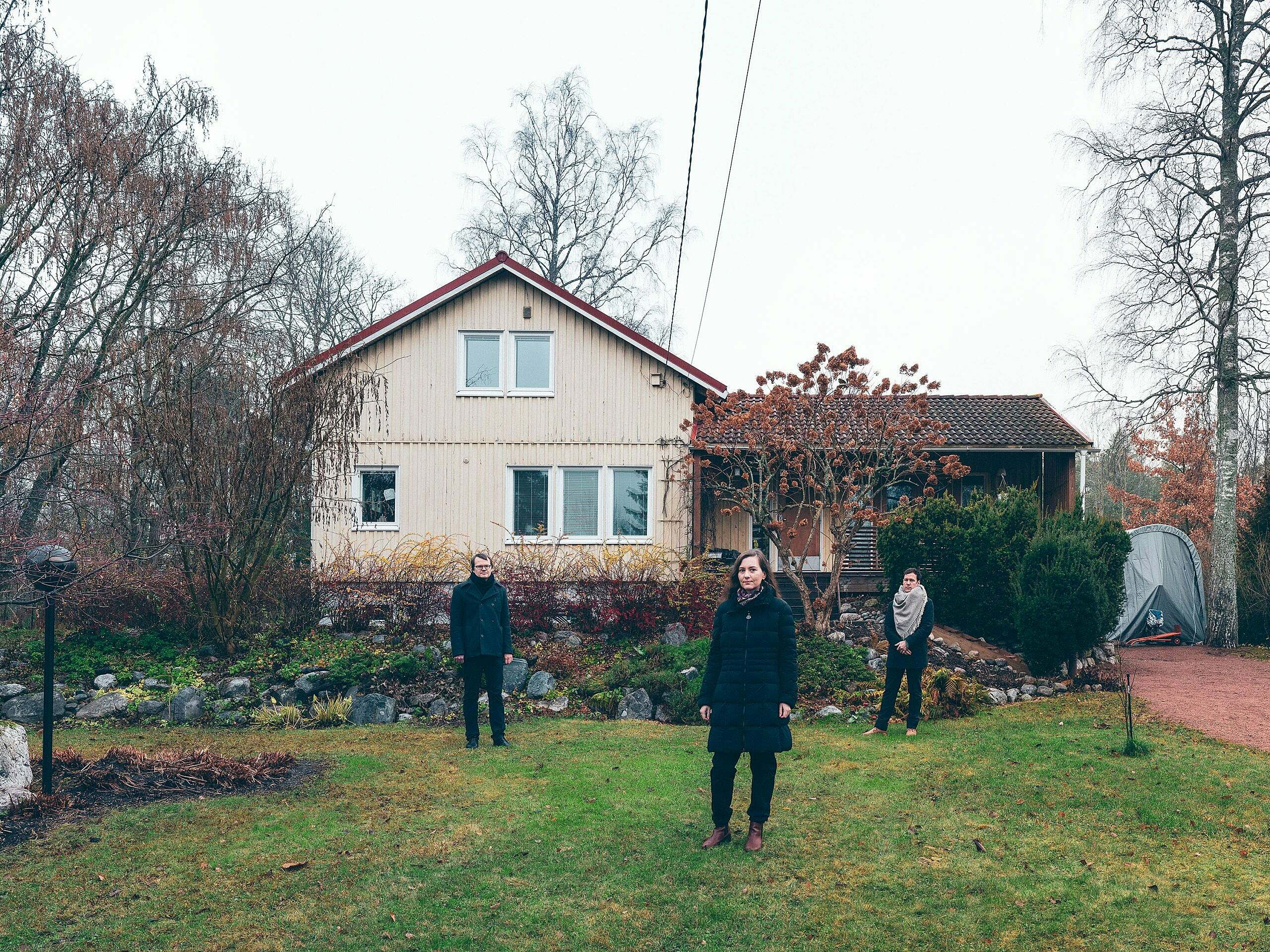 The programme also presents an opportunity to experience in real life the themes of the Finnish Pavilion's exhibition at the upcoming International Architecture Exhibition of La Biennale di Venezia.
Open House Helsinki is organised now for the 13th time. Exceptionally, all the tours are held outdoors or virtually, guided by architects and experts. Postponed from the spring, this year the event is held on 4–6 September as a part of Helsinki Design Week's programme. In addition, Open House Helsinki will open its archives from all the previous years, making it possible for people to visit the locations independently, perhaps by foot or by bike.

The programme includes tours produced by Laura Berger, Kristo Vesikansa and Philip Tidwell, curators of the New Standards exhibition to be presented in the 17th International Architecture Exhibition of La Biennale di Venezia. The unique neighbourhoods dating back to the post-war reconstruction period, Marttila in Helsinki's Pitäjänmäki district and Hepokalliontie in Jollas, were built of prefabricated wooden houses manufactured by Puutalo Oy, the story of which will be explored in the New Standards exhibition produced by Archinfo Finland, due to open next May in the Pavilion of Finland in Venice. The curators will be present to guide the tours.
Read more about the exhibition on Archinfo Finland's site via this link.
The Marttila area was built as a village for disabled veterans following the Winter War of 1939–1940. The housing area was constructed with funds raised for those injured on the front as well as war widows, Karelian evacuees and others who were forced to leave their houses behind in Hanko. The size of the houses varies between 50–80 m2, and the buildings are representative of the pioneering stage of industrially manufactured homes in Finland. In Marttila, 'Swedish gift houses' can be found alongside 'type house' models constructed by the Finnish Puutalo company. During the walk, we will learn about how these standardised buildings have been modified during the past 80 years, and how the identity of the area has been preserved through generations.
With its natural surroundings by the sea, the Hepokalliontie housing area from the early 1950s is representative of early industrial construction, and the spirit of voluntary work, typical to the reconstruction period. There are 38 type houses designed by architect Toivo Jäntti and constructed from prefabricated wooden elements produced by the Puutalo company, which was also responsible for the planning of the area and building services (electricity, plumbing, roads) as well as arranging state-subsidised loans for individual builders. The houses were built by the future inhabitants themselves, with the help of the instructions provided by Puutalo.
Open House Helsinki
4–6 September 2020
The full programme is available on www.openhousehelsinki.fi