Back to articles
Paimio Sanatorium 90 – Human Perspective Poster Competition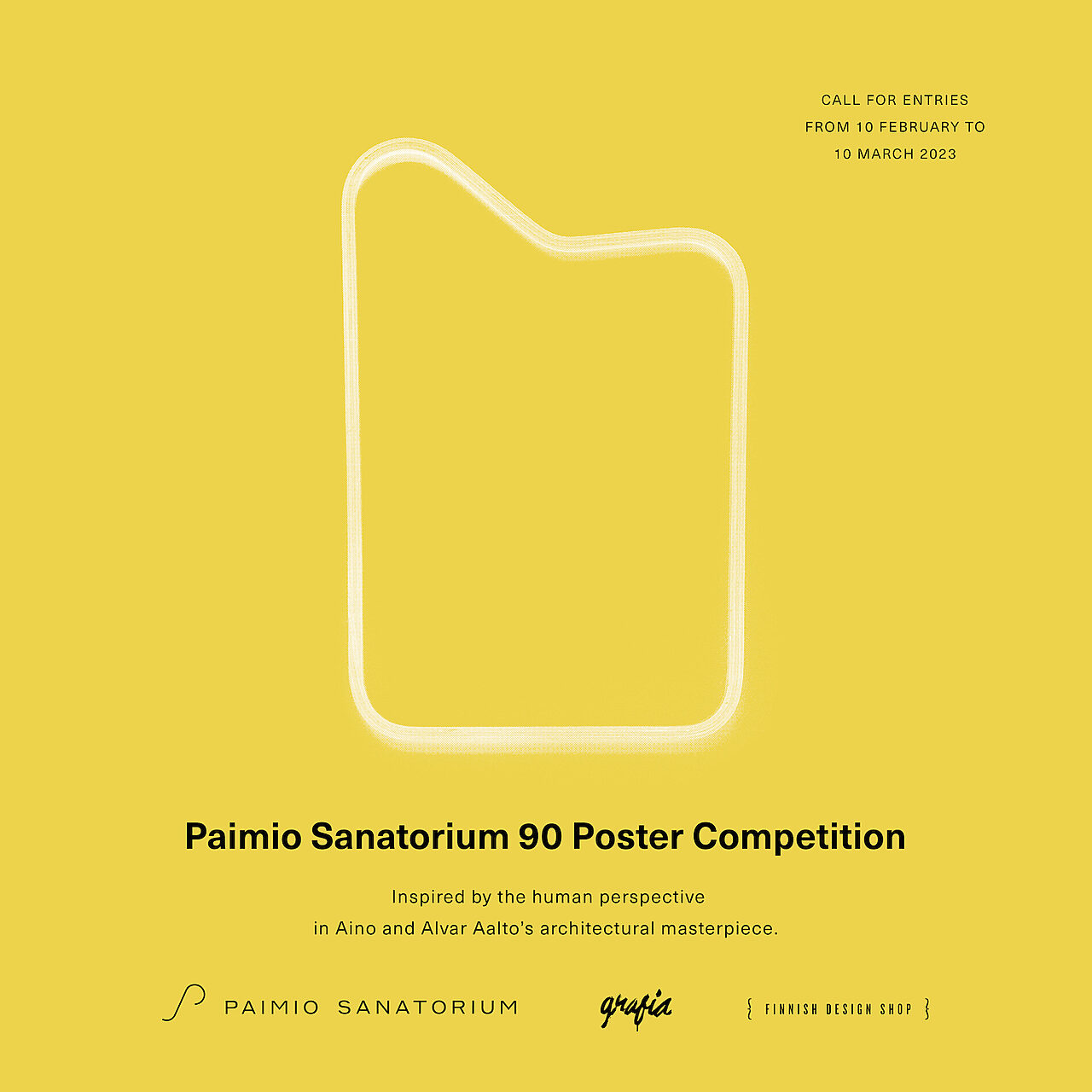 To celebrate their 90th anniversaries, the Paimio Sanatorium and Grafia, the Association of Visual Communication Designers in Finland, are hosting a poster competition that invites visual communication professionals and students to interpret Aino and Alvar Aalto's vision of the human relationship with the environment.
The Paimio Sanatorium, which was opened in 1933, is nowadays seen as a world-renowned masterpiece of modern architecture. More than just a building, it showcases the Aaltos' unique perspective on the interrelationship between humanity, nature, architecture, and design. The competition aims to explore how this relationship can be visually interpreted in today's changing environment, and how it will evolve further in the future.
90 entries will be selected for a poster exhibition that will open to the public on May 4th, 2023 at the Paimio Sanatorium.
The Paimio Sanatorium 90 – Human Perspective poster competition is open from February 10th to March 10th 2023. Graphic designer Ilkka Kärkkäinen is the head of jury, and Rafaela Seppälä, board member of Sanoma Oyj is the patron of the competition.
Read more through this link.
DL: 10.11.2023
DL: 24.05.2023