Back to articles
Postmodern architecture still stirs up emotions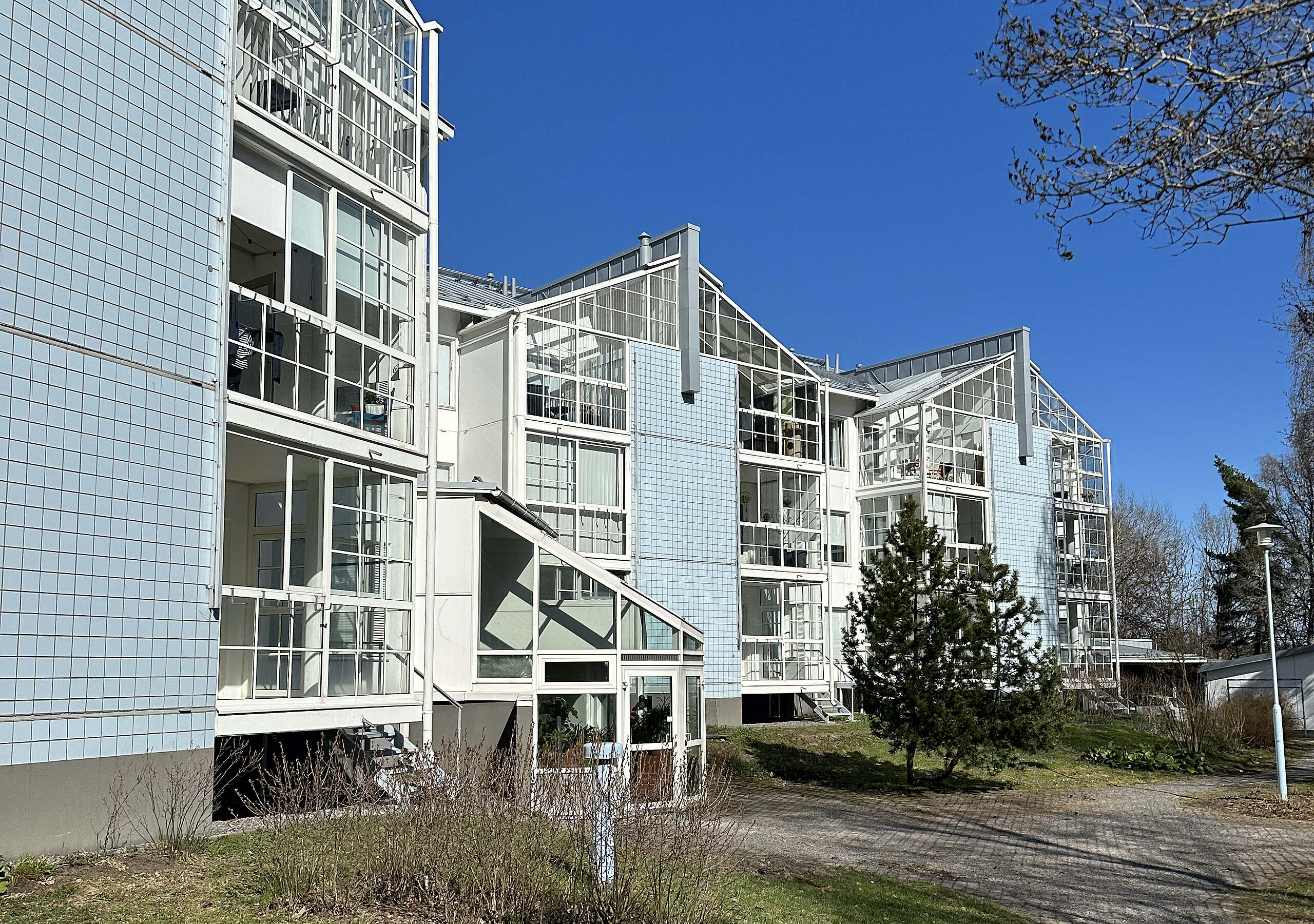 Katariinanlaakso housing fair area (1988). Architects Casagrande & Haroma. Photo: Paavo Foley
Social media has made it possible for people to showcase their hobbies in various ways, and architecture is no exception. Archinfo interviewed the administrator of finnish.postmodernism – an Instagram page dedicated to celebrating postmodernist Finnish architecture.
As the new millennium started, the popularity of postmodernist architecture, which came to light in the 1980s, started diminishing. Now many postmodern buildings have been torn down with no end in sight. Still, many find the playful and quirky style of architecture intriguing.
Miikka Rusi, a Turku native, started a page on Instagram dedicated to postmodernist architecture in Finland. We asked Miikka what's so special about the architectural style and why it should be celebrated.


Where did you get the idea to start the Instagram page?
Postmodernism hasn't been a very liked architectural style in Finland. One could even say that it has been hated. It's never been able to establish a fan base of sorts, so I thought others might be interested in style as well. One large factor was Anni Vartola's dissertation from 2014, which discusses postmodernism in Finland. It opened up a lot of new ideas for me.


Why postmodernist architecture and not something else?
It's an architectural style that stirs up lots of emotions. Postmodernist buildings have humor, kitsch, surprises and over-the-top pastel shades. It stretches the limits of good taste.
Postmodernisms relationship with decorativeness is usually extreme. There's an abundance of colors, shapes and details and a general more is more -way of thought that gives the viewer lots of stimulus. It's like they force the attention onto themselves and want people to react to them. Usually the viewer can't help but smile.
Traditionally the Finnish design philosophy underlines simplicity and timelessness, and there's also this strive for cleanliness and naturality. Postmodernist buildings go against all these values, and sometimes even tease the viewer and makes them question the nature of architecture or beauty.
One underlying factor could be that I was born in early 90s. Sometimes I wonder if that has helped me understand and appreciate the architecture of that time period.


How does the rise and fall of postmodernist architecture fall into the wider context of sustainable architecture?

What we view as beautiful or precious architecture is all too narrow. We also easily forget how much time we need to fully establish the appreciation for buildings from different eras and styles. Buildings from the late 80s and early 90s haven't been around long enough to gain the cultural and historical value in society's eyes that they would need to avoid being demolished, and they don't fit into the current consensus of what's aesthetically pleasing. As they start to age and need repairs, it's easier to deem them gone.
The speed at which old buildings are being demolished and new ones built in their place is ecologically and culturally unsustainable. You can name quite a lot of shopping malls and other buildings from the 80s and 90s that have been torn down in the past 10 years just in Espoo. We need a completely different approach to the whole situation.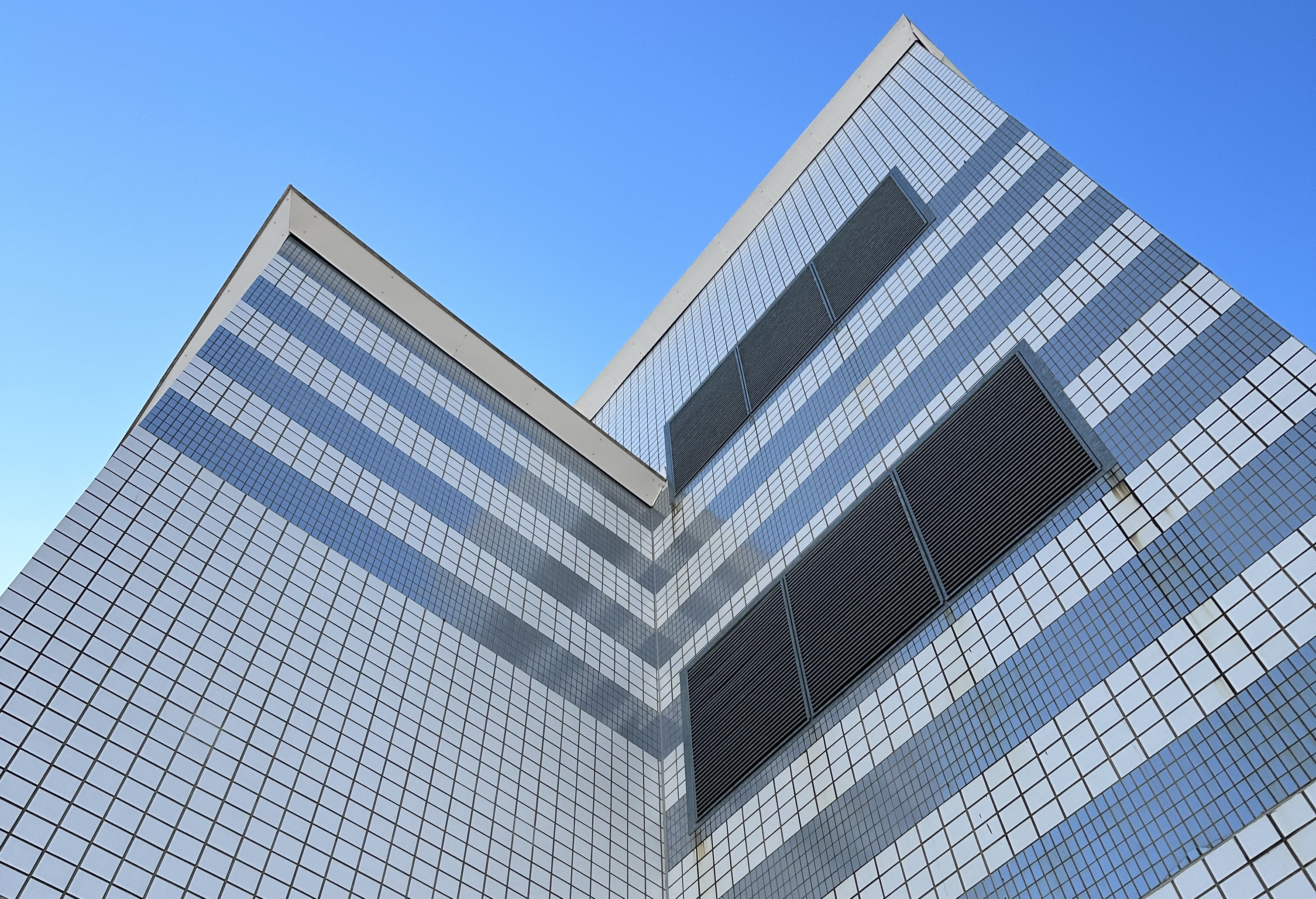 The architecture industry and the discussion around architecture is usually perceived as one where only professionals or experts opinions matter. What could the industry learn from average people?
I don't see the divide as an insurmountable obstacle. All kinds of people are interested in architecture and I feel like the discussion is broad and versatile. Maybe this is because of my account, which has gathered interest from professionals and non-professionals alike.
Everyone could benefit from more learning and interaction, though. The way average people connect with architecture can be inspiring and refreshing. Nostalgia, ironic playfulness and a seemingly shallow way of appreciating aesthetics can be perfectly relevant ways of connecting with architecture. And through that we can find new ways of seeing and appreciating our surroundings.
On the other hand, academic discourse is deeper and can view architecture in a much broader context. It would be important to learn critical thinking and versatility.

Other Finnish Instagram accounts centered around architecture, that you recommend:

Instagram is a great place for people interested in architecture to get inspired. A couple accounts I can recommend:
@talotarinat is the account of ethnologist and suburban landscape researcher Päivi Leinonen, which delights with its fresh and surprising takes on ordinary city views. Occasionally with some zesty postmodernist details.
@purettavahelsinki documents buildings in Helsinki that have gotten permission to be demolished. Very beautiful pictures of buildings that will soon be gone forever.