Back to articles
Production in dispersion: El Ranchito programme culminates at HIAP, Suomenlinna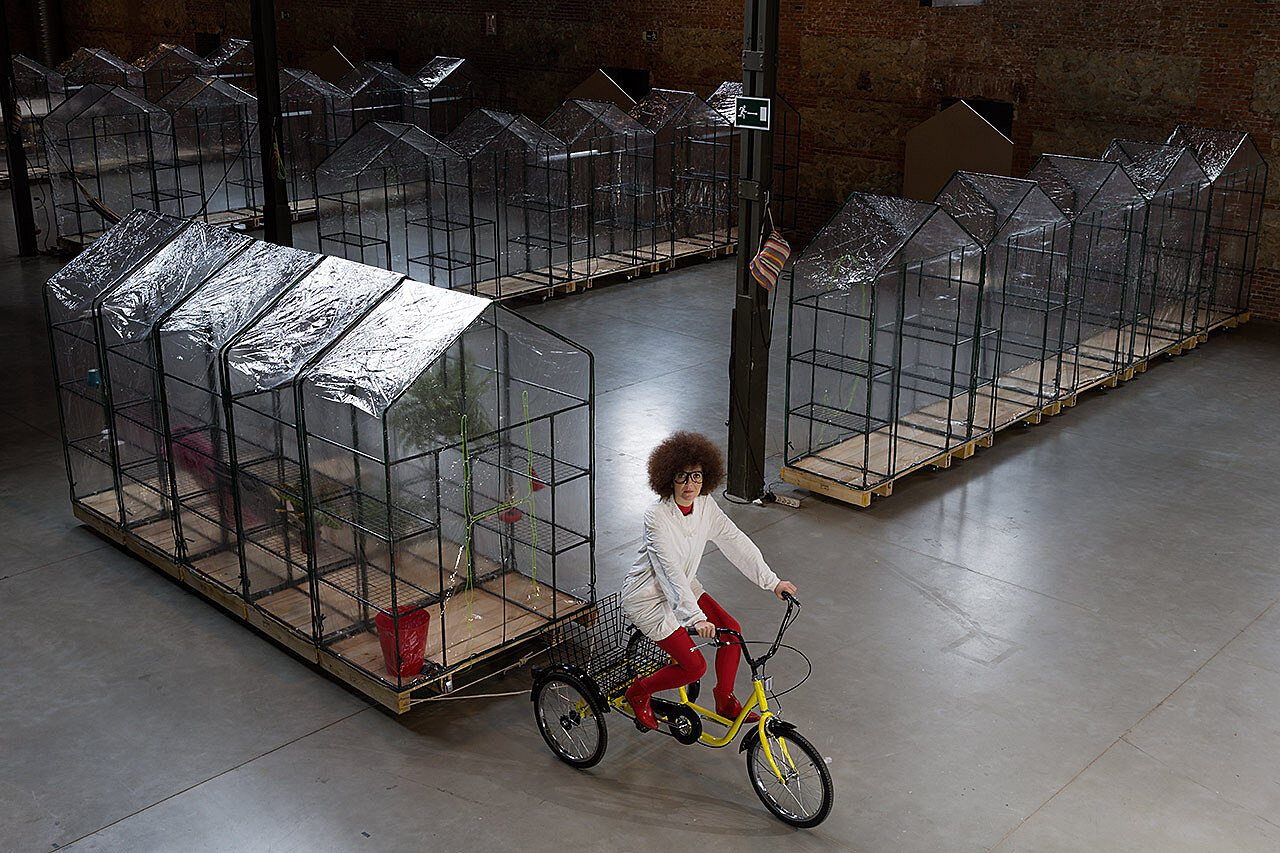 Helsinki International Artist Programme
HIAP
has co-hosted a bipolar artist residency programme that culminates in October 2014 at Suomenlinna, Helsinki.
El Ranchito Finland
, the first phase of which was exhibited during the ARCO Madrid art festival in February–March 2014 as part of the #FocusFinland theme, has brought together a cross-disciplinary group of eight Finnish and Spanish artists or groups for six weeks in residency in Madrid and Helsinki. The Helsinki exhibition was on display at HIAP's
Gallery Augusta
in Suomenlinna, Helsinki on 10 October 2014.In Madrid, the residency took place at
Matadero Art Centre
in the format of a reading group around the theme of dispersion. In Helsinki, the format has been continued and the artists have explored further the challenges of creative practices in contemporary knowledge society. The El Ranchito programme has been curated by Manuela Villa from Matadero Madrid together with Taru Elfving from Frame Finland.The participating artists in the programme are
Essi Kausalainen
,
Mikko Kuorinki
,
Nestori Syrjälä
and
Jaakko Pallasvuo
from Finland; architecture office
Elii
, art collective
Espada y Monleón
together with
Kiko Pérez
and
Maria Salgado
.The Spanish architecture office
Elii
, founded in 2006 in Madrid by Uriel Fogué Herreros, Eva Gil Lopesino and Carlos Palacios Rodriguez, has a wide professional portfolio of projects and activities ranging from urban design to temporary structures, art and teaching. According to the team, Elii sees their practice as strategical service that aims at renewal through improvement rather than novelty and construction as such.
We strongly believe that architecture is a complex entity built in matrix of matters in many different spheres in parallel: big scale, small scale, light, heavy, constructions... But architecture is also materialised and built in the media, in the social debates, in the universities, etc. We are conscious of that condition and we enjoy taking part in all of these spheres. — Architecture office Elii
[caption id="attachment_1432" align="aligncenter" width="1280"]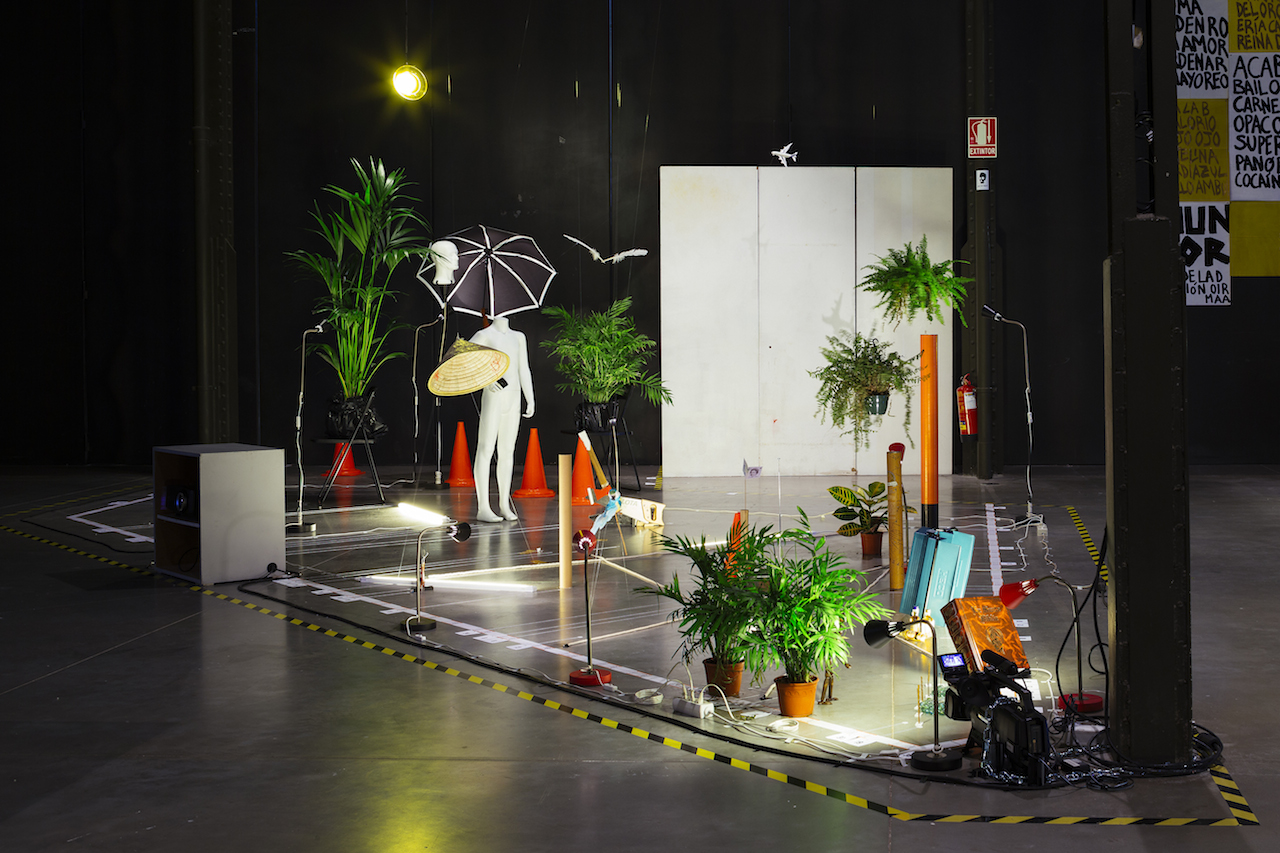 Elii. The Architectures of Robinson Crusoe, El Ranchito, Matadero Madrid, Spain. Photo: Miguel de Guzman (Imagen Subliminal).[/caption]In Madrid, the team developed a gift set for the artists who worked in Matadero. Following the idea of the traditional Potlach gift-exchanging ceremony of the tribes of the American Pacific coast, Elii's welcome gift for the artists contained everything an artist may need during his or her stay: disassemblable green houses for workspace, a multi-functional wooden platform, a tricycle, lights, chairs, cups, clothes hangers, a small rug, some plants, a watering can, a reading guide and even a hammock for the siestas. Being one of the artists-in-residency, Elii later produced the project called
The Architectures of Robinson Crusoe.
This work developes the tale of a heroic individual into a representation of the transformation of Robinson Crusoe's island into a cinema set.At HIAP in Finland, Elii has completed The Architectures of Robinson Crusoe with a short movie, and created a new project called
What a Home Without a Mother:
a study of domestic spaces that can be understood as "domestic stages" or "domestic theatres". The project continues Elii's recent work such as the
Didomestic
developed at their Madrid office.
Didomestic by Elii: Every Home is a Theatre.
[embed]https://www.youtube.com/watch?v=lVEi86-3850[/embed]
El Ranchito Finland
Gallery Augusta, Suomenlinna B 28/2, Helsinki, Finland. More information:
www.hiap.fi/project/el-ranchito-finland
.