Back to articles
Finland's exhibition in the Biennale Architettura 2020 unveils the success story of Finnish prefabricated wooden houses and how they became a worldwide export
Conceived by Laura Berger, Philip Tidwell and Kristo Vesikansa, 'New Standards' presents the story of how Finland's timber industry and architects once came together to solve a refugee crisis, and in the process created a new model for factory-built housing. In the decades following WWII, these prefabricated houses were exported around the world.
Titled New Standards, the Pavilion of Finland's exhibition at the 17th International Architecture Exhibition of La Biennale di Venezia will explore the history of the often overlooked but internationally significant Puutalo consortium, which designed and manufactured timber buildings in Finland from the 1940s to the 1980s. The exhibition will demonstrate how combining forces can result in finding permanent solutions in a crisis.
During the second world war, when Finland urgently needed to resettle 420,000 internal refugees, 21 Finnish timber manufacturing companies founded the Puutalo consortium to coordinate the design and manufacturing of wooden type houses. New Standards will reveal the previously untold story of the pioneering company and how its prefabricated timber houses became one of the largest exports of Finnish architecture.
From 1940 to 1956, Puutalo shipped 15 million square meters of buildings, around 300,000 houses, to more than 50 countries around the world, helping to define a new standard of living in the post-war era. The exhibition will document the history and development of Puutalo housing, demonstrating the contribution it made to Finland's international reputation for design and manufacturing. It will also present Puutalo as a model of mass housing that left space for individual expression at the same time as raising living standards through quality design.
The exhibition was selected through a two-phase open call process. New Standards is curated by a Helsinki-based Finnish–American trio Laura Berger, Philip Tidwell and Kristo Vesikansa, who are connected by their work and research in Aalto University's Department of Architecture.
On behalf of the Curators Laura Berger said:
"The exhibition demonstrates how a crisis can be a catalyst for innovation and bring different actors together. During the second world war, the Finnish timber industry came together with prominent architects to create a system of standardised prefabricated wooden houses. These homes with ingenious spatial distribution, practical domestic innovations and simple structural principles were designed to raise living standards and built to last. Many of them are still lived in today. Our case studies will show how these modest houses were adapted to a variety of locations and traditions as well as the changing needs of many generations of residents."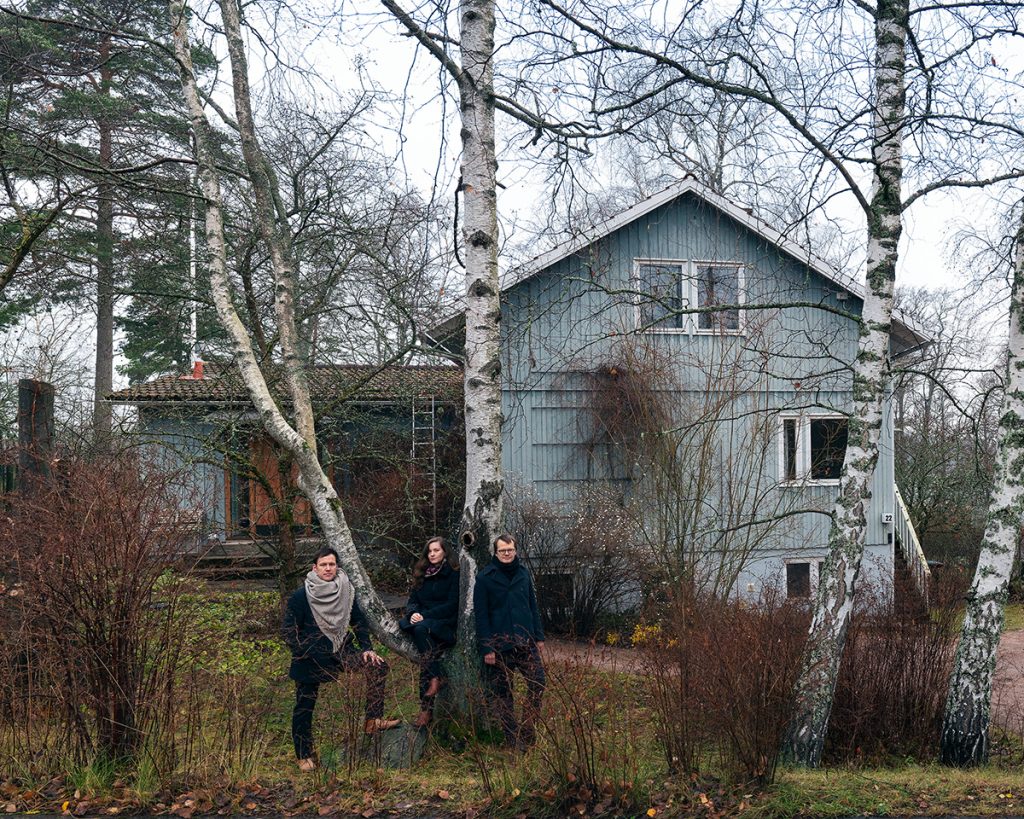 The 2020 Biennale Architettura is the second occasion that Archinfo Finland is in charge of Finland's presentation at the Biennale di Venezia, following the successful 2018 exhibition of Finnish library architecture, Mind-Building. The exhibition is supported by Finland's Ministry of Education and Culture.
Hanna Harris, Director of Archinfo Finland and Commissioner of the Pavilion of Finland said:
"Factory-built timber housing is an area of huge interest for architects looking to solve the question of how we can build quickly and economically, without sacrificing quality or causing further damage to the environment. Hashim Sarkis has asked the participants in the Biennale Architettura 2020 to consider how we will live together. Finland's experience of Puutalo housing is of a low-impact, long-lasting, sustainable and well-loved solution. It offers the world an example of mass-produced family housing that is an alternative to grand projects, demonstrating how individual identity can be celebrated in the context of standardisation, as well as a validation that design can improve people's lives."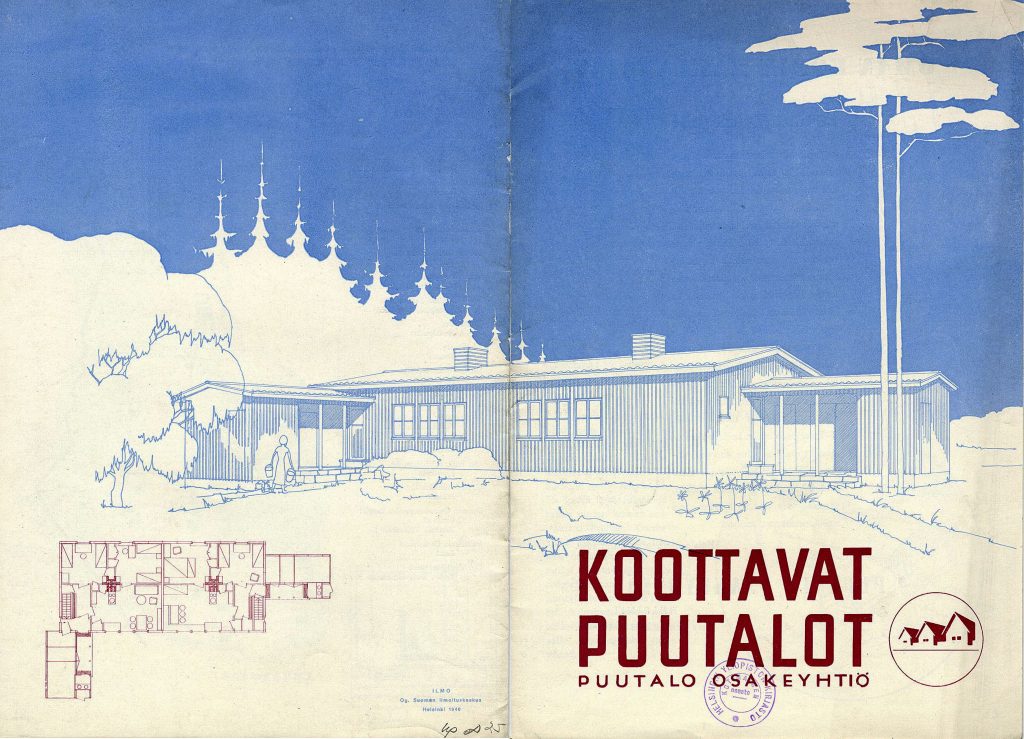 The Puutalo consortium was assembled in 1940 in response to a refugee crisis when more than 11% of the total population of the country were forced to flee their homes. Rather than placing the refugees in temporary camps, the Finnish authorities sought to find a permanent re-housing solution in well-made, economical, modern homes.
Puutalo houses were developed by some of Finland's leading mid-century architects, and they set new standards for design and quality of life. The era of Puutalo housing coincided with the post-war rise in living standards and became synonymous with Nordic social-democratic progress in the decades following the war. A large number of Puutalo houses remain in use in the 21st Century. New Standards' main aim is to research and document the design, development and cultural and social impact of Puutalo housing.
Puutalo houses were erected in more than 50 countries around the world. The flexibility of the system design allowed for significant modification during manufacture to tailor the product to different climates and cultural traditions. Puutalo houses have proven robust enough to withstand years of use, updates and extensive modifications. A series of case studies will demonstrate the adaptability of the standardised product through documentation of how residents around the world have modified and occupied their homes.
Puutalo means "wooden house" in Finnish, and timber construction makes good use of Finland's most abundant natural resource – forest still covers more than 78% of the land, and the country is a global leader in developing new methods making use of this sustainable material. New Standards will explore the way factory-built timber housing was an elemental factor in the modernisation of the building industry in Finland.
---

Laura Berger is a post-doctoral researcher at Aalto University, Department of Architecture, from where she received her doctoral degree in 2018, awarded with distinction. Laura's previous degrees are from the University of Cambridge and University College London. Her current research focuses on the organisation of post-war reconstruction in Finland. She has been an ASLA-Fulbright visiting scholar at Columbia University, New York, and a visiting scholar at Roma Tre in Rome and Sorbonne, Paris, among others.

Philip Tidwell is an architect and lecturer based at Aalto University, where he leads design studios and seminars in the internationally recognised Wood Program. Through teaching, research and practice, he works to uncover the ways that matter, form and technique influence architectural practice. Philip's teaching and research have been supported by numerous grants and fellowships, including the Sasakawa Foundation and Fulbright Foundation. His academic and professional projects have most recently been recognised by The Architectural Review, the Sasakawa Foundation and the Espoo Museum of Modern Art.

Kristo Vesikansa is an architect and lecturer based at Aalto University, where he teaches history and theory of architecture. His professional experience consists of conservation projects, research and writing on architecture. Kristo has worked as a conservation expert for example in the restoration of the Dipoli building by Raili and Reima Pietilä. He has also been the assistant editor of the Finnish Architectural Review and authored numerous articles about contemporary architecture. As a scholar, Kristo has focused on post Second World War architecture.