Back to articles
TAD Week opens debate on a positive future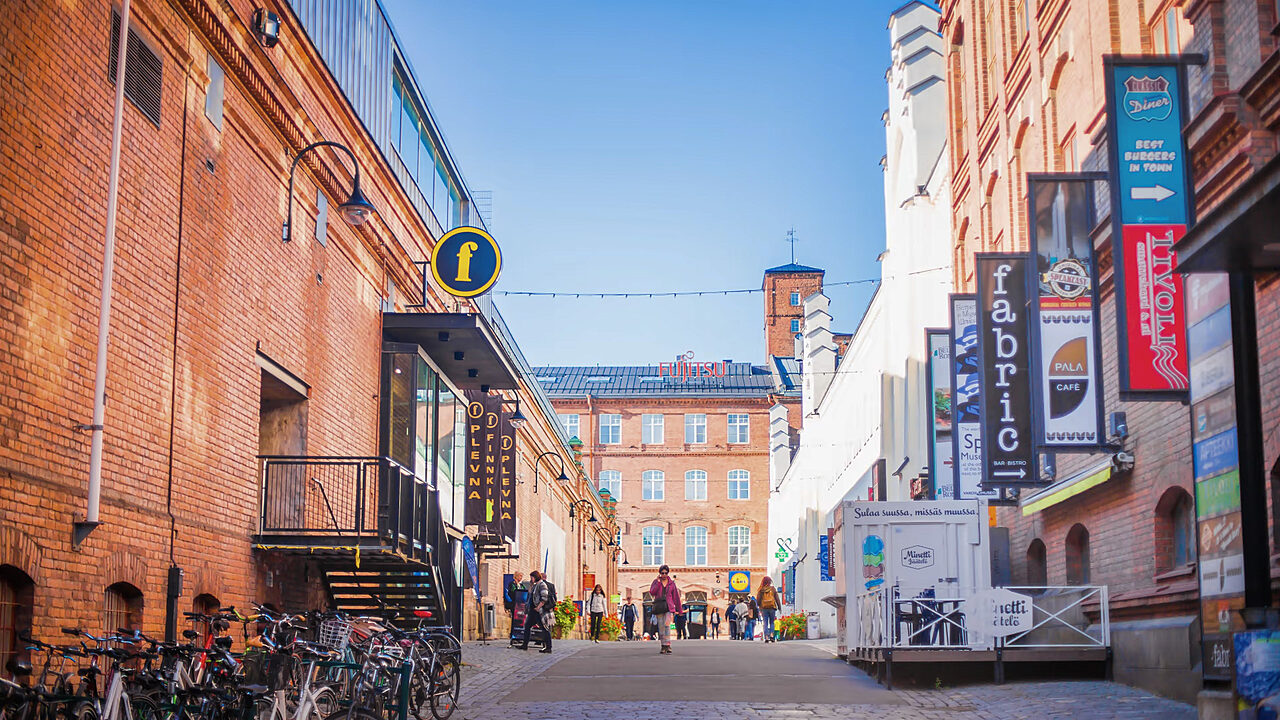 Laura Vanzo / Visit Tampere
This year's TAD Week, the architecture and design festival of Tampere, will take place from 29 September to 6 October, bringing together citizens, students and architects interested in current urban culture, architecture and design.
In total, TAD Week will feature forty inspiring and topical events and exhibitions. The events in different parts of Tampere city centre and in the historic Finlayson area are mainly open to everyone and free of charge.
Hope is the driver
The theme of this year's TAD Week is Hope. The event's director, architect Kasmir Jolma, describes the theme as follows:
"In times of war, climate change and uncertainty, we need confidence in a better tomorrow. Architecture is a tangible way of creating sustainable environments and rebuilding areas devastated by war and natural disasters. On the other hand, architecture and design are a means of creating cohesion, security and shared dreams. With this theme, we want to open up the debate on a positive future through events and exhibitions."
A variety of programme
TAD Week exhibitions will feature a wide range of craft design using a variety of materials and techniques, bio-design, immersive installations, photography and drawings. There will also be visuality of music, the sound of colours, and puppets from the Ukrainian fairytale world.
The Museum of Finnish Architecture's exhibitions Verbal Sketching, Image Sketching, Imagination – Reima Pietilä's Sketches and Aphorisms and MORFOLOGY URBANISM celebrate the 100th anniversary of the birth of Academician Reima Pietilä.
The 100th anniversary seminar on 4 October will feature talks and a panel discussion moderated by Olli-Paavo Koponen, Professor of Architecture History.
A tour themed market halls in the transition of urban culture will reveal the details of the architecture and renovation of the Art Nouveau style Tampere Market Hall.
The national architectural policy (Apoli) will be in focus on 29 September as part of TAD Week. Now in its second year, the annual Apoli Day will focus on local architectural policy and the different levels, forms and actors of local policies. The event will also include a presentation of Tampere's new architecture programme.
Architecture and design main seminars
TAD Week's main design event, the Design Afternoon, brings together design professionals to share their experiences and insights on design.
The week will culminate in the Architecture and Cities in Transition seminar, featuring top international architecture names and Finnish influencers. The Finnish speakers are Janne Hovi and Selina Anttinen, and the international keynote speakers are Olga Felip (Spain) and Mari Randsborg (Denmark). The Building Information Foundation will award the annual Pietilä Prize at the seminar.
The week of events is organised by TAD ry, Tampere Architecture and Design Association, in cooperation with many different actors. Some of the events require pre-registration. The full programme is available here.