Back to articles
Teams behind the ideas of the From Border To Home exhibition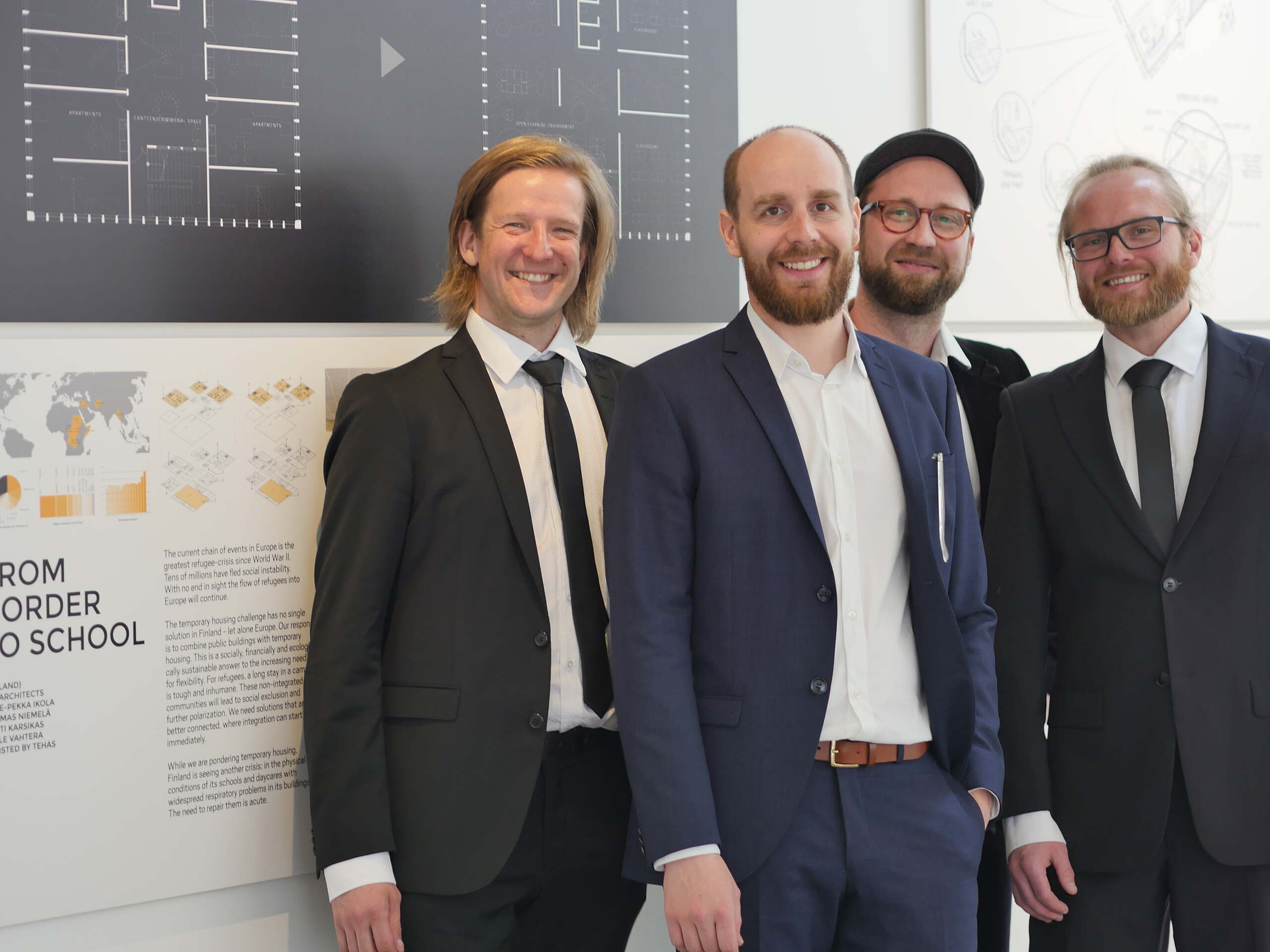 The team members of five of the seven teams behind the
From Border to Home
proposals presented themselves at the Finnish pavilion on Wednesday 26 May, 2016.  The two further teams –Helsinki Kasbah Combine with Harri Ahokas, Tomi Laine, Akseli Leinonen, Nikolai Rautio, Matias Saresvuo, assisted by Pia Rautiainen and Pekka Huima, as well as Society Lab with Cecilia Danieli, Omri Revesz and Mariana Riobom – will be joining in for the official opening later this week.Here are five of the teams in their own words. The quotes are from the
From Border to Home blog.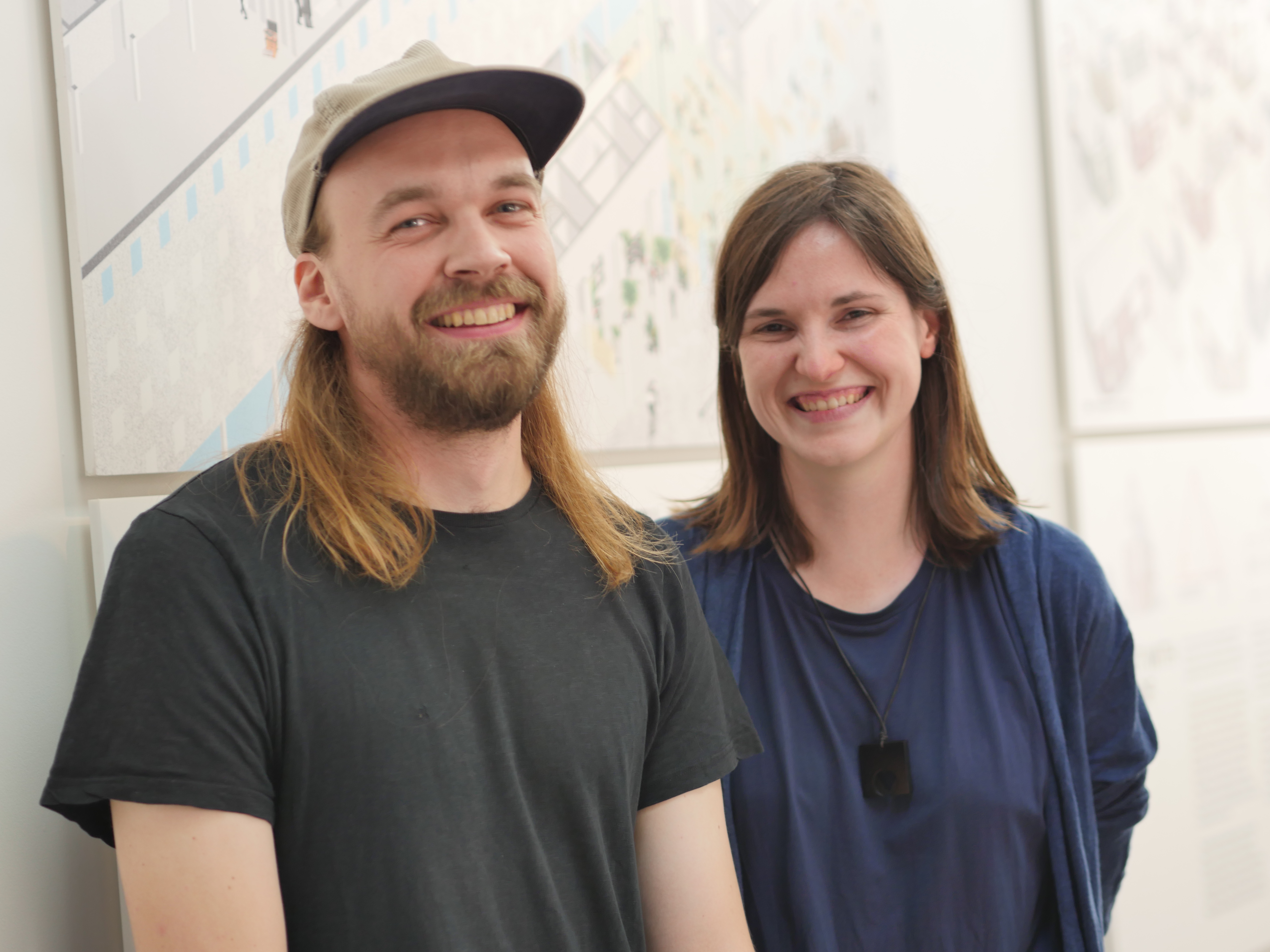 a team (Germany)
Lukas Beer
, Otto Beer, Duy Tran,
Ksenija Zdesar
A team's work is a response to both political and social events. With the aim of finding contemporary answers, existing regulation and habits are questioned at every scale. Nothing is given - this is the unsteady base for a team's reasonable acting. It is about global issues as well as everyday objects. Always from the viewpoint of the user as part of an ideal society.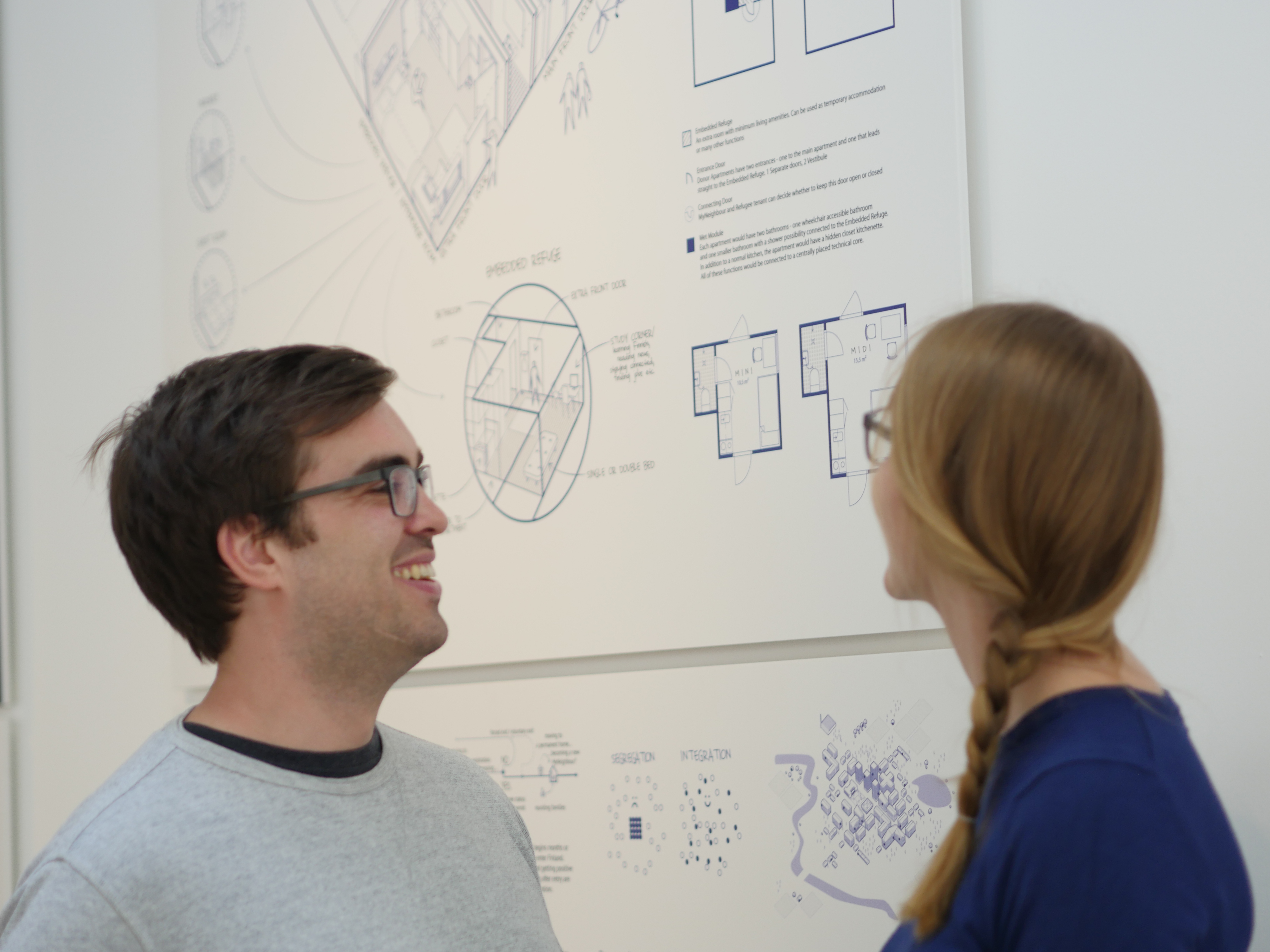 Lindberg & Erdman (Finland)
Milja Lindberg
and
Christopher Erdman
, A-Konsultit Architects
I wanted to explore how refugee housing could be embedded into our cities as a flexible and long term solution. I wanted to create a proposal which would enable people of the host country to help in these situations while de-stigmatizing refugee housing.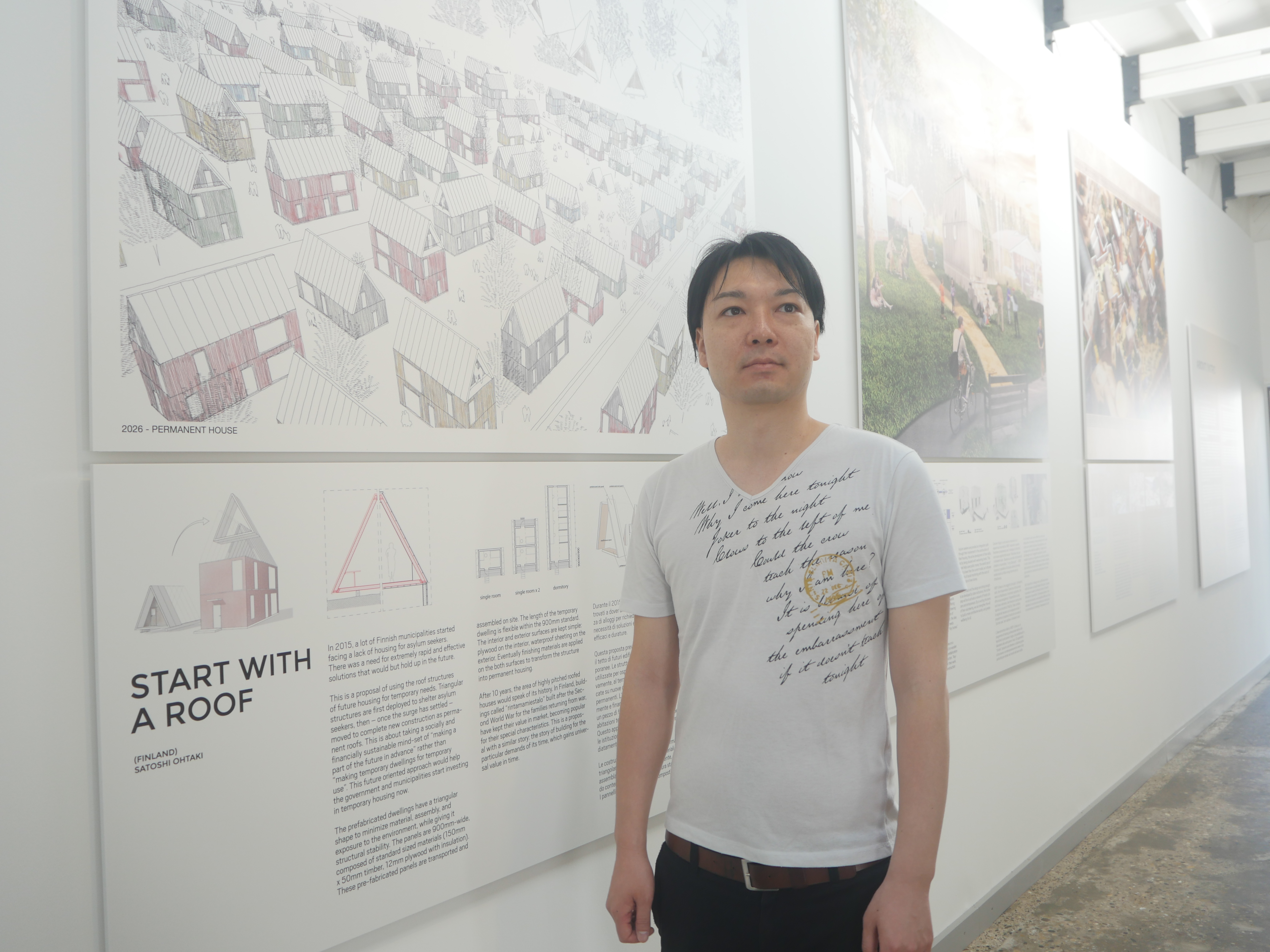 Satoshi Ohtaki (Finland):
Our society now has to face to problems which we have not to looked at seriously or have tried to avoid. The same is happening in the field of architecture. We must change the definition of architecture, the definition of the profession of an architect.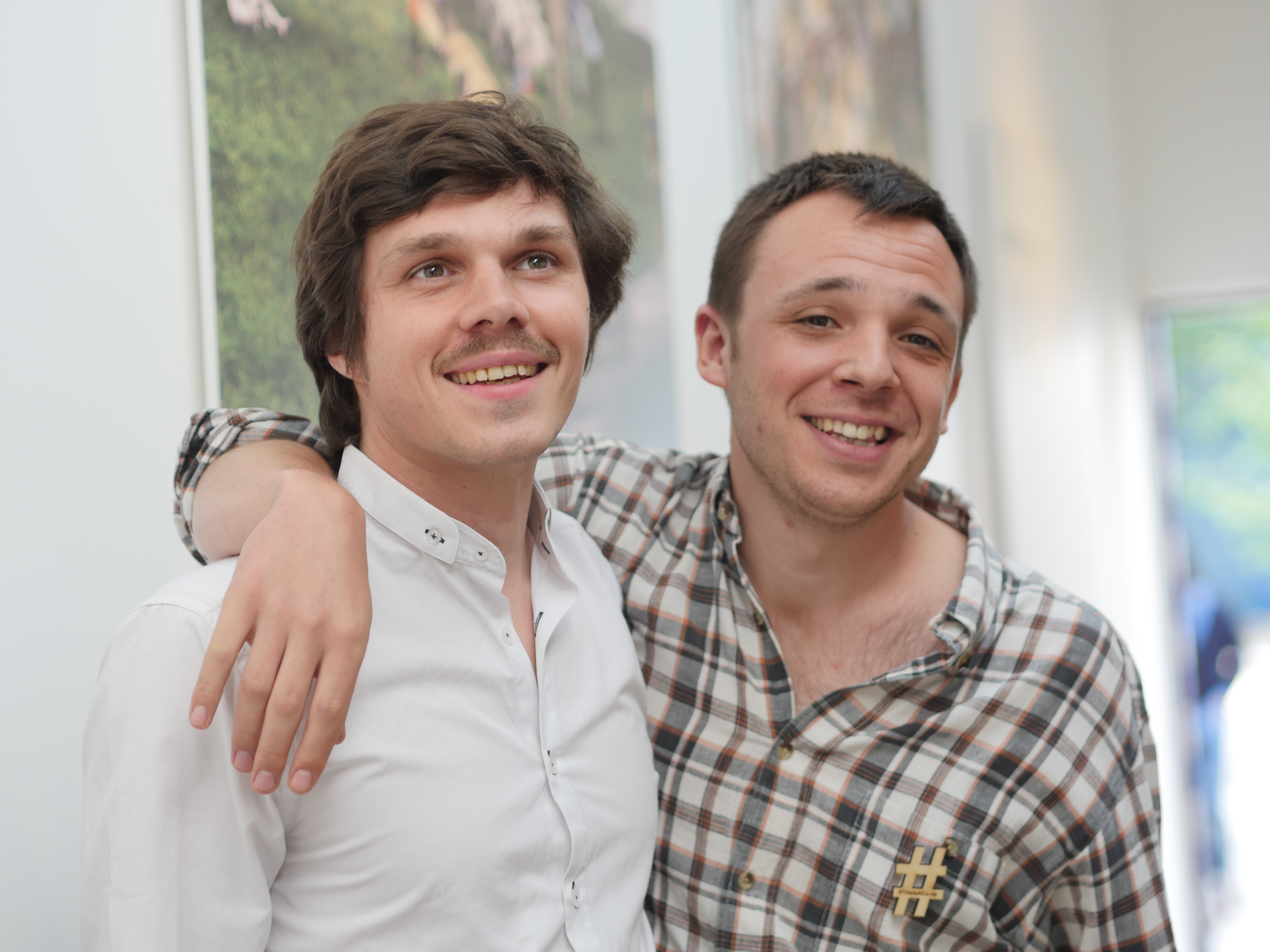 D.A.T. PANGEA + QUATORZE (Spain, France)
D.A.T. PANGEA: Ricardo Mayor Luque, Hani Jaber Ávila, Héctor Muñoz Mendoza, Ignacio Taus Jiménez QUATORZE:
Romain Minod
, Ruben Salvador Torres,
Daniel Millor Vela
:
Architects, as professionals, should investigate empathy. Consider migrants as they consider relatives and friends : would you ever place your mother in a refugee camp?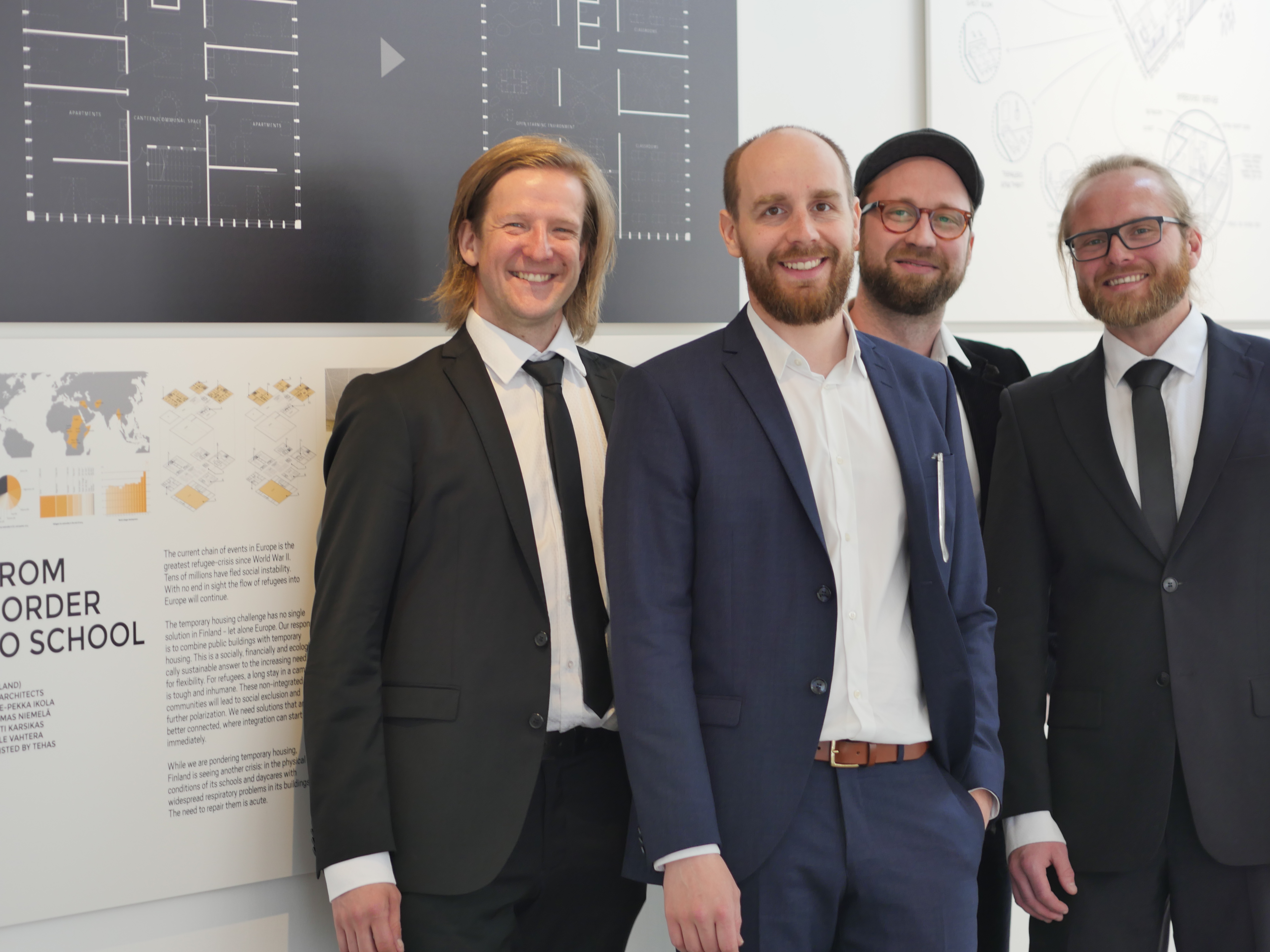 alt Architects (Finland)
Ville-Pekka Ikola, Antti Karsikas, Tuomas Niemelä, Kalle Vahtera
, Assisted by TEHAS ry
How to provide a better environment for the arriving refugees that encourages learning and integration while at the same time doing this in a sustainable way. We decided to make our physically failing school network better. This has many advantages starting with the physical location in the centers.