Back to articles
The 1909 Nordic Meeting of Architects now included in The Guests of Hvitträsk exhibition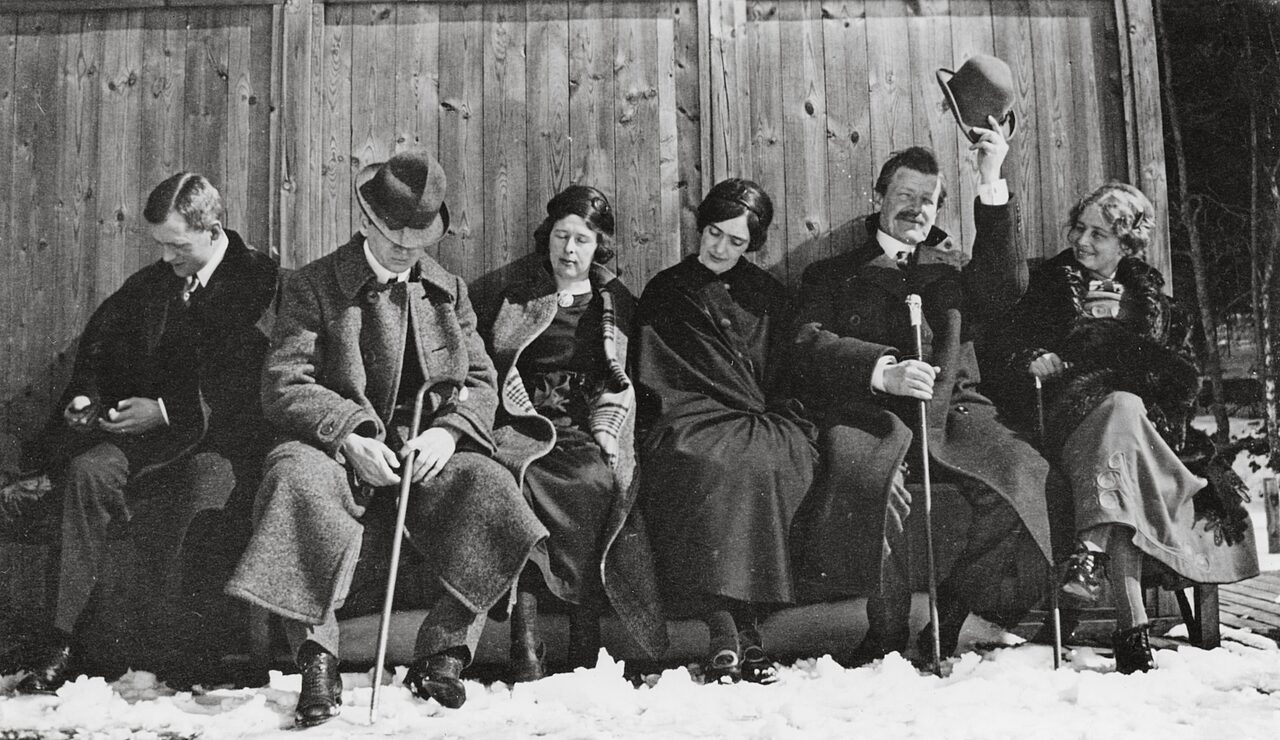 Hvitträsk
, the rural studio home of architects
Eliel Saarinen
,
Armas Lindgren
and
Herman Gesellius
built between 1901–1903 in Kirkkonummi, housed many social functions and gatherings among the residents and their vast international circle of friends, colleagues, clients and acquaintances. The summer exhibition
The Guests of Hvitträsk
exhibits what sort of social functions took place at Hvitträsk and a gallery of the architects' eminent guests such as composer Jean Sibelius, artist Akseli Gallén-Kallela and author Maxim Gorgi.The exhibition has now been amplified with a section dedicated to the
Nordic meeting of  architects
which took place in Finland in 1909 and in the organisation of which Saarinen, Lindgren and Gesellius played an influential role. In addition, the exhibition visitors have a rare opportunity to see two films that examine Hvitträsk from the viewpoint of architectural history. Eino Ruutsalo's
Hvitträsk – talo metsässä
[Hvitträsk – a house in the woods] is a short documentary about the building and the life and work of Eliel Saarinen.
18 valokuvaa
[18 photographs] is a TV play about the architects and their life in Hvitträsk. The play was written by author Paavo Haavikko and presented on television only once in 1982. The play is screened on Saturdays and Sundays at 12 and 14.The Guests of Hvitträsk exhibition is open between 17 April and 13 September, 2015 at Hvitträsk. More information about the exhibition:
www.nba.fi/en/museums/hvittrask/exhibitions.
[caption id="attachment_2248" align="aligncenter" width="618"]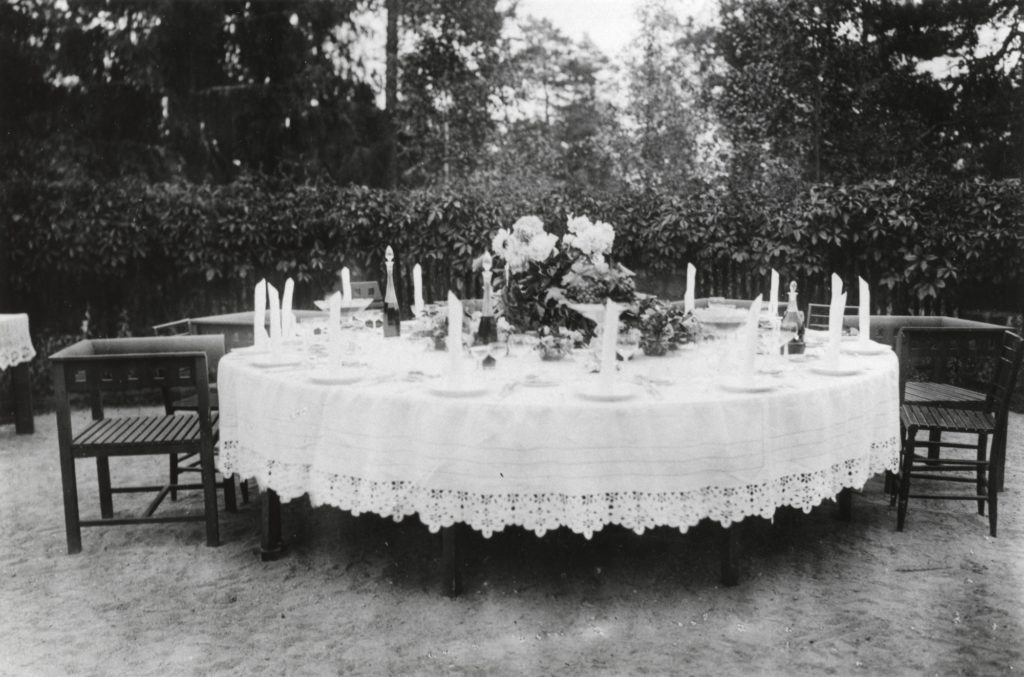 Table set up for party on the southern terrace. Photo: Cranbrook Archives.[/caption]