Back to articles
The Pavilion of Finland is presenting an exhibition at the Biennale Architettura 2023 that seeks solutions to global problems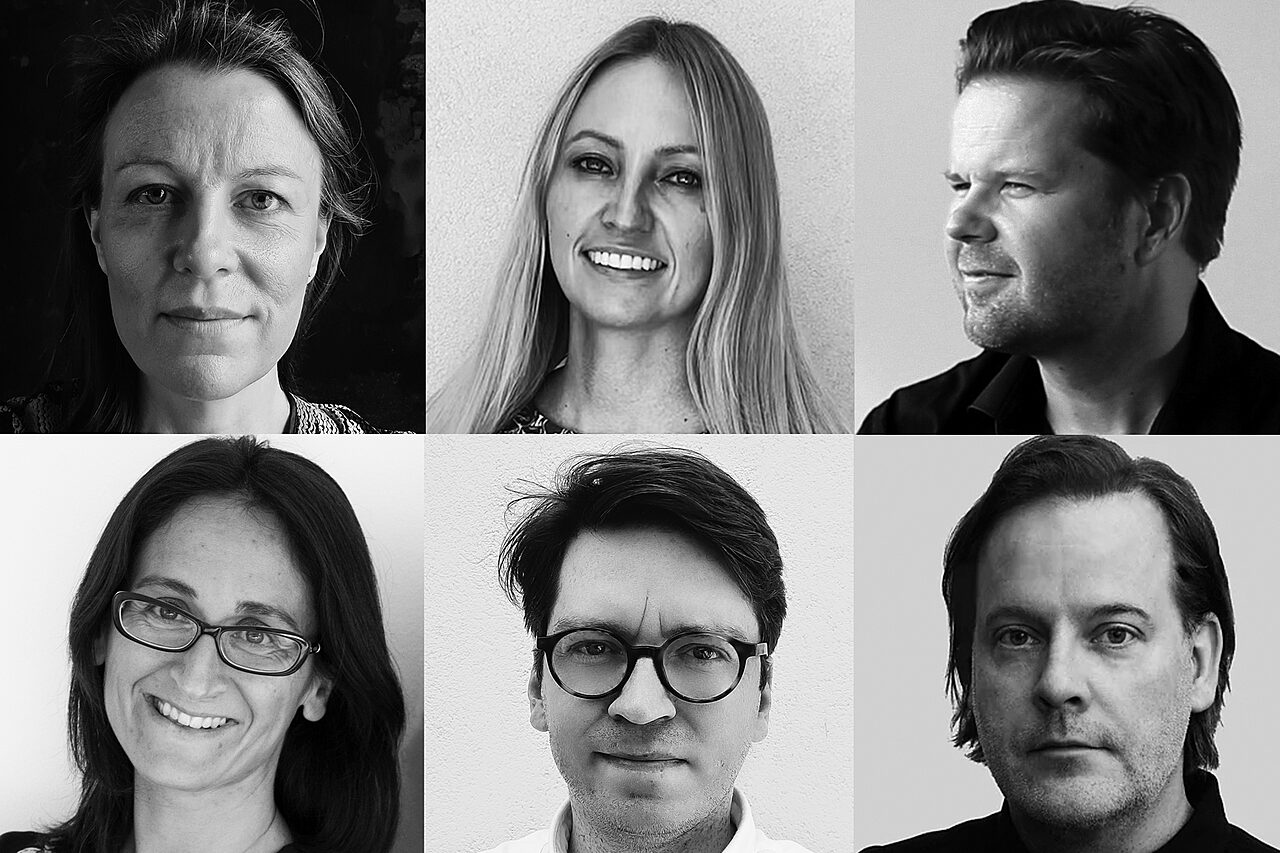 The exhibition concept was selected through a two-stage open call, culminating last week in presentations and interviews with the finalists. The team behind the winning entry works in the expanded fields of architecture and art.
Launched in March 2022, the open call generated 23 exhibition proposals, of which six were selected to be further developed in stage two. The winning proposal deals with questions related to water and nutrients circulation and architects' role in envisioning future solutions. The theme is globally significant, while the exhibition concept stems from Finnish culture and traditions.
The authors of the winning entry are Architect and Artist Arja Renell, Graphic Designer Antero Jokinen and Architects Eero Renell, Barbara Motta, Emmi Keskisarja and Janne Teräsvirta.
Arja Renell has graduated as an urban planner from the Bartlett, UCL, architect from the University of Oulu and master of arts from Aalto University. She works as a freelance architect and artist with a particular interest in ecological issues. Graphic Designer and Creative Director Antero Jokinen is an expert in visual identities and creative communication concepts.
Barbara Motta, who runs her architectural practice in Udine, near Venice, Italy, brings local knowledge to the project. Eero Renell is a Partner and Senior Architect at von Boehm - Renell Architects, where he specialises in large-scale public building projects.
Emmi Keskisarja focuses on design research and experimental structures such as wooden installations in her practice at the Hong Kong & Shenzhen Bi-City Biennale and Seurasaari Outdoor Museum in Helsinki. Janne Teräsvirta was a founding partner of ALA Architects and one of the designers of key works such as the Kilden Performing Arts Centre in Norway and Helsinki Central Library Oodi. Currently, Keskisarja and Teräsvirta run a joint practice by the name &'.
Archinfo Finland has appointed the team in charge of the winning entry to realise the exhibition for the Pavilion of Finland at the 18th International Architecture Exhibition of La Biennale di Venezia. The team will develop the concept further during autumn 2022, and the exhibition will be launched later in the process leading up to the Biennale opening.
Selection panel statement
The challenge of the context of the Venice Biennale is to capture the attention and imagination of global audiences with a project that speaks to shared concerns yet offers a singularly situated perspective to them. The pavilion exhibitions can, at their best, provide a platform for and nurture transnational and multidisciplinary conversations that address planetary urgencies while acknowledging significant differences and avoiding universalisations.
The proposals for the Finnish Pavilion included a number of projects that carried great potential in this regard. Many were deeply engaged with environmental issues in particular. Rather than proposing simple solutions, they shared the ambition to research and open up debate on a range of questions foundational for ecologically sustainable and socially just transition. Several proposals responded to the Biennale theme set by Curator Lesley Lokko, "The laboratory of the future", although the theme was only published during the second phase of the open call.
As contemporary architecture is facing urgent challenges, e.g., fast reduction of energy and water consumption in the building process and the use of buildings, the presentation of exemplary developments, research and traditions within Finland offers the opportunity for an exchange of ideas and discourse.
The selection panel's decision was unanimous. The panel included curator and Director of CAA Contemporary Art Archipelago Taru Elfving (FI); Director of the Architecture Museum at Technical University of Munich and Professor Andres Lepik (DE) and Helsinki-based architect Helena Sandman (FI) who has in previous years been invited to present her works at the Biennale.
"I was delighted to see that many of the proposals reflected, discussed or responded to major challenges the world is facing today. The proposal that we chose examines the challenge of water consumption and how we, as architects, can contribute to solving it. The Biennale Architettura is an ideal platform for architects to find solutions to global challenges together," said Helena Sandman.
Katarina Siltavuori, Director of Archinfo Finland who also acts as Commissioner of the exhibition, chaired the selection panel.
Shortlisted concepts presented crucial topics
The selection panel chose six different kinds of projects as finalists in the second stage.
"The open call for the Finnish Pavilion generated a great number of highly interesting proposals – some of which were extremely stimulating. It is clear that the debate about architecture in Finland is very advanced and has the potential to reach a global audience", said Andres Lepik.
A working group formed by architects Olli-Paavo Koponen, Mimmi Koponen, Heikki Vuorinen, Sirkka Köykkä, Iida Kalakoski, Riina Sirén and Filip Neagu proposed an exhibition dealing with architecture and human rights.
Anna Hakula, Tytti Arola, Jonna Heikkinen, Teemu Mastovaara, Mari Paikkari and Antti Tolvi formed a working group of architects and visual, media and sound artists who explored multi-sensory architectural experiences.
Artist duo IC-98, Patrik Söderlund and Visa Suonpää, together with a working group consisting of Asta Kihlman, Maiju Suomi, Kaisla Rahkola, Kathleen Diémé, Kim Yrjälä, Jyrki Lehtinen, Jussi Kinnunen, Sakari Murtoniemi and Pauliina Haasjoki delivered a multidisciplinary exhibition proposal.
A conglomerate of Lithuanian, Finnish and German architects, curators, artists and educators from Neringa Forest Architecture, Mustarinda Association, New Academy, School of Creativity and Centre for Documentary Architecture unfolded long-term future of forests as cultural landscapes.
Architects from Vapaa Collective – Iines Karkulahti, Charlotte Nyholm and Meri Wiikinkoski – and PhD in Aesthetics Sanna Lehtinen addressed the relationship between architecture and planetary well-being.
"Although many of the proposals had great potential, only one project will make it to Venice this time. However, I look forward to seeing many other exhibitions, events and publications that will certainly grow out of these proposals," said Taru Elfving.
The 18th International Architecture Exhibition of La Biennale di Venezia will be open to the public from 20 May to 26 November 2023. Archinfo Finland has been in charge of the Pavilion of Finland's exhibition since the 2018 Biennale edition.
Links to works of the selected team