Back to articles
The Re-Creation installation transforms the Esplanade Park into a hotspot of architecture-related activities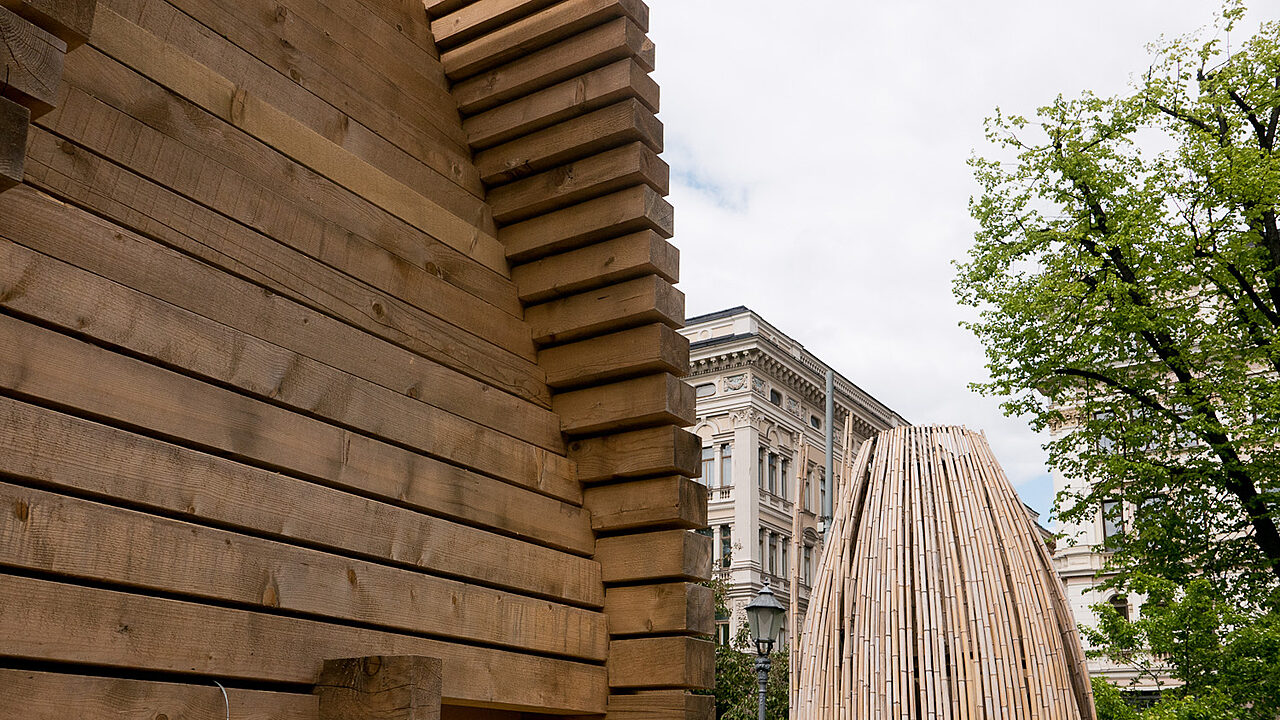 There will be something architectural going on in the Esplanade Park at the heart of Helsinki centre this summer. The two, small, odd-looking structures, designed by architect
Anssi Lassila
(OOPEAA Office for Peripheral Architecture) and formally titled
Re-Creation. The Resilience of Architecture,
have just been opened for public and will be on display in Helsinki's Esplanade Park until 13 September, 2015. The piece debuted at the Shenzhen BI-CITY Biennale of Urbanism/Architecture (UABB) in 2014 and was displayed later the same year at the International Architecture Exhibition La Biennale di Venezia in Venice.According to Museum of Finnish Architecture, the installation offers two different physical interpretations of space as shaped by two different cultural contexts:
The two-part installation looks at how an architectural concept acquires a wholly different form when planted in a new culture and environment.The two parts were constructed in Finland and China together with teams of local artisans. The two 'huts' differ from each other in their materials, building techniques and vocabularies. The Finnish hut is constructed of horizontal spruce logs. The hut built by the Chinese artisans has an arched, tapering shape that was created by bending bamboo poles with metal ribbon. Lassila's installation looks at architecture as a process. In this process, the building takes shape as a dialogue between the architect and builder, as dictated by the context, culture and local heritage. The technique and materials, too, are determined by local conditions, leading the two huts to turn out differently even though their guiding concept is identical. Re-Creation prompts us to contemplate the problematics of the original and the replica. What, in its most fundamental form, does a space express in two different cultures? How does the original concept adapt to different conditions and materials? — Re-Creation. The Resilience of Architecture, press release by the Museum of Finnish Architecture
In conjunction with the Re-Creation open-air exhibition, the Museum of Finnish Architecture and the Architecture Information Centre Finland will be co-producing
Architecture on the Summer Esplanade
, a varied programme of events inviting the public to contemplate themes related to architecture and urban planning in and around the exhibition venue.For more information about the installation and the programme, please visit the
recreation.fi
webpage.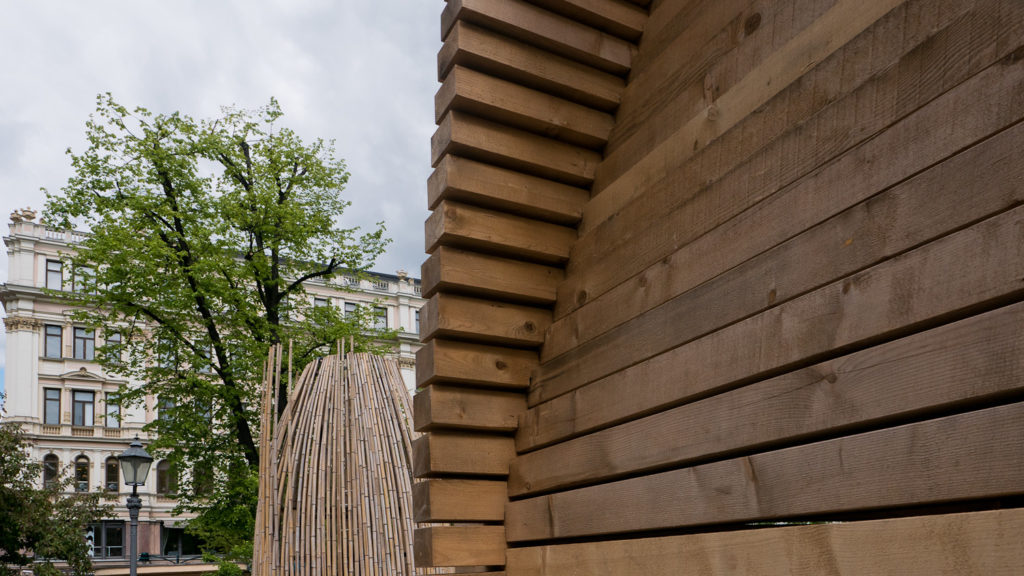 [caption id="attachment_2278" align="aligncenter" width="618"]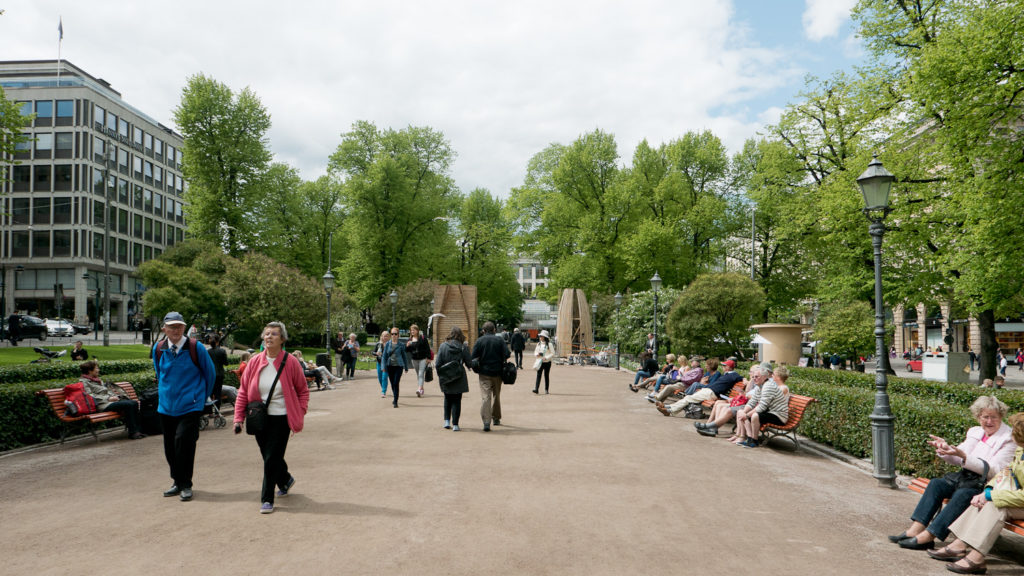 The Re-Creation installation is located on the Mikonkatu / Korkeavuorenkatu side of the Esplanade Park in Helsinki.[/caption]