Back to articles
Guidebook to the capital of Art Nouveau
The new architectural guidebook published by Helsinki City Museum presents Helsinki as the capital of Europe's Art Nouveau architecture. In collaboration with the museum, an Art Nouveau selection has also been published in the Finnish Architecture Navigator.
Helsinki has an impressive history in Art Nouveau architecture. With its over six hundred Art Nouveau buildings, it proudly compares to well-known Art Nouveau cities such as Brussels and Barcelona. Art Nouveau in Helsinki – Architectural Guide takes us on a tour to the built environment of the turn of the 20th century – and nearly 200 Art Nouveau gems around the city centre. The pocket-size paperback is easy to take along on walking expeditions.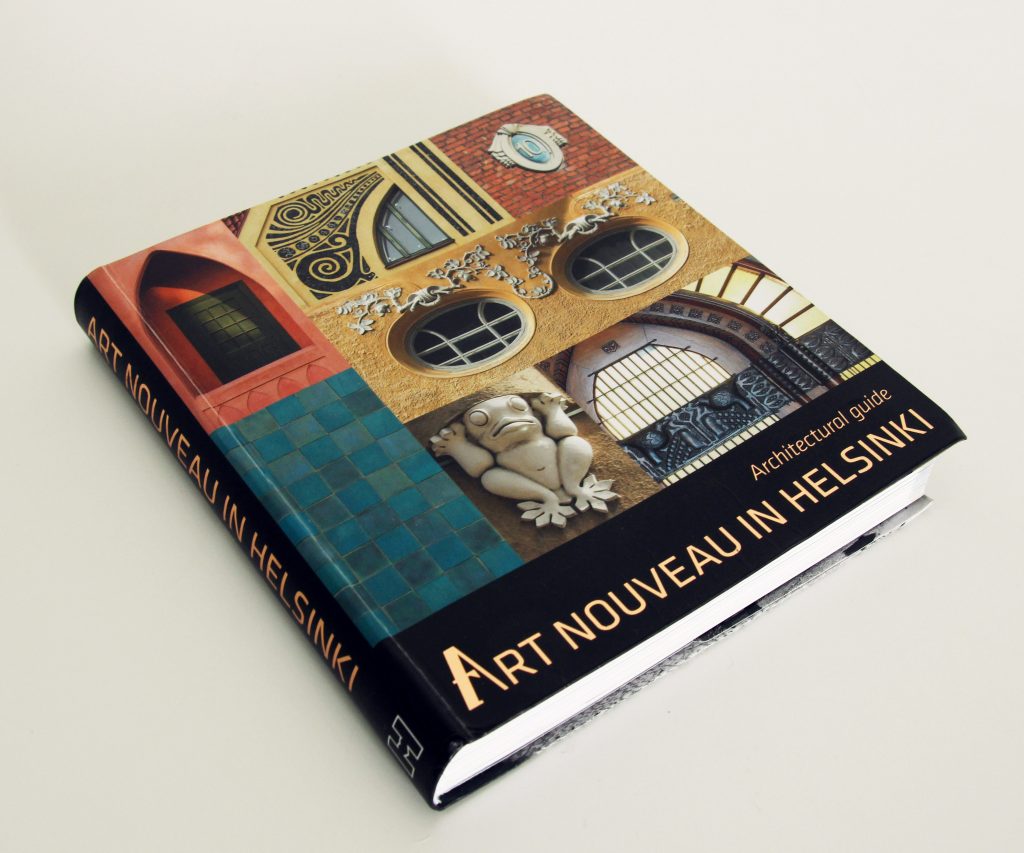 In addition to presenting architecture, the book opens views to the cultural history of the times of Art Nouveau – or Jugendstil as the style is often called in Northern Europe. The development of architecture education and profession in the turn of the century is discussed, as well as the societal atmosphere in Finland which had a strong impact on the particular characteristics of Finnish Art Nouveau. Also, the key architects of Helsinki's Art Nouveau are presented.
Edited by Helsinki City Museum researchers, the book is divided into chapters by city districts, making it easy to dive into Helsinki's Art Nouveau district by district. An international perspective to the theme is offered by the Swiss Art Nouveau expert Marikit Taylor, who presents some of her own favourites in Helsinki. The versatile illustrations include both historical and new photos.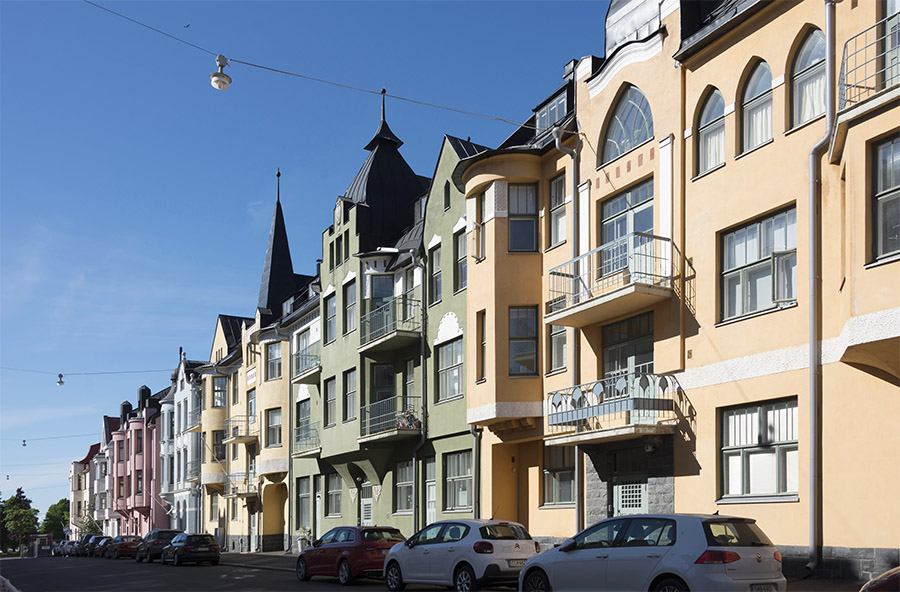 Art Nouveau in Helsinki is an excellent guidebook for exploring the Art Nouveau gems of Helsinki, drawing out a comprehensive image of Europe's Art Nouveau capital. Some of the buildings presented in the book can also be found in the Finnish Architecture Navigator web service through this link. The Art Nouveau selection was composed in collaboration with Helsinki City Museum.