Back to articles
Finnish Architects in the Spotlight: Studio Puisto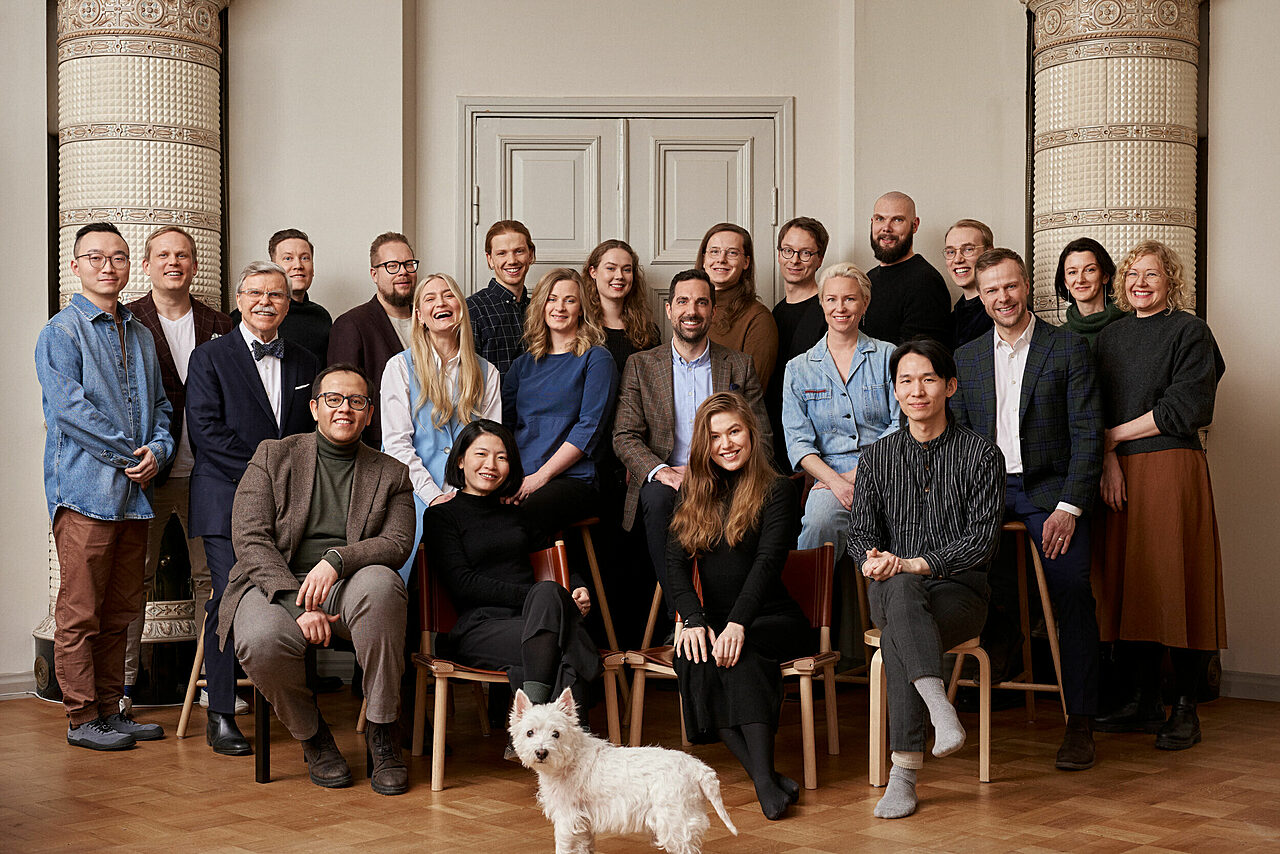 In February, Studio Puisto, known for its hospitality and eco-friendly architecture, will take the spotlight. This international studio, which focuses on tourism architecture with a holistic approach, has designed buildings and concepts in both Finland and abroad.
Founded in 2014 in Helsinki, Studio Puisto has quickly grown into an international team. With six architect partners – Emma Johansson, Heikki Riitahuhta, Mikko Jakonen, Sampsa Palva, Willem van Bolderen and Sami Logren – the office now employs around twenty designers. The ever growing studio is also increasingly carrying out projects outside Finland, for example in South Korea and Cyprus.
Studio Puisto's work is guided, in particular, by the pursuit of multidisciplinary well-being: "Puisto means park in Finnish – it's a nod to our studio's guiding principle of designing sustainably, for people and nature."
A holistic approach is applied to all of the studio's projects, bringing together ecological, economic and social objectives without compromising beauty and functionality.
The design agency, particularly known for its travel concepts, believes in the power of innovative solutions to create eco-friendly experiences: "In an industry that is typically associated with a large carbon footprint, we boldly believe that we can not only design unique experiences, but also do it sustainably."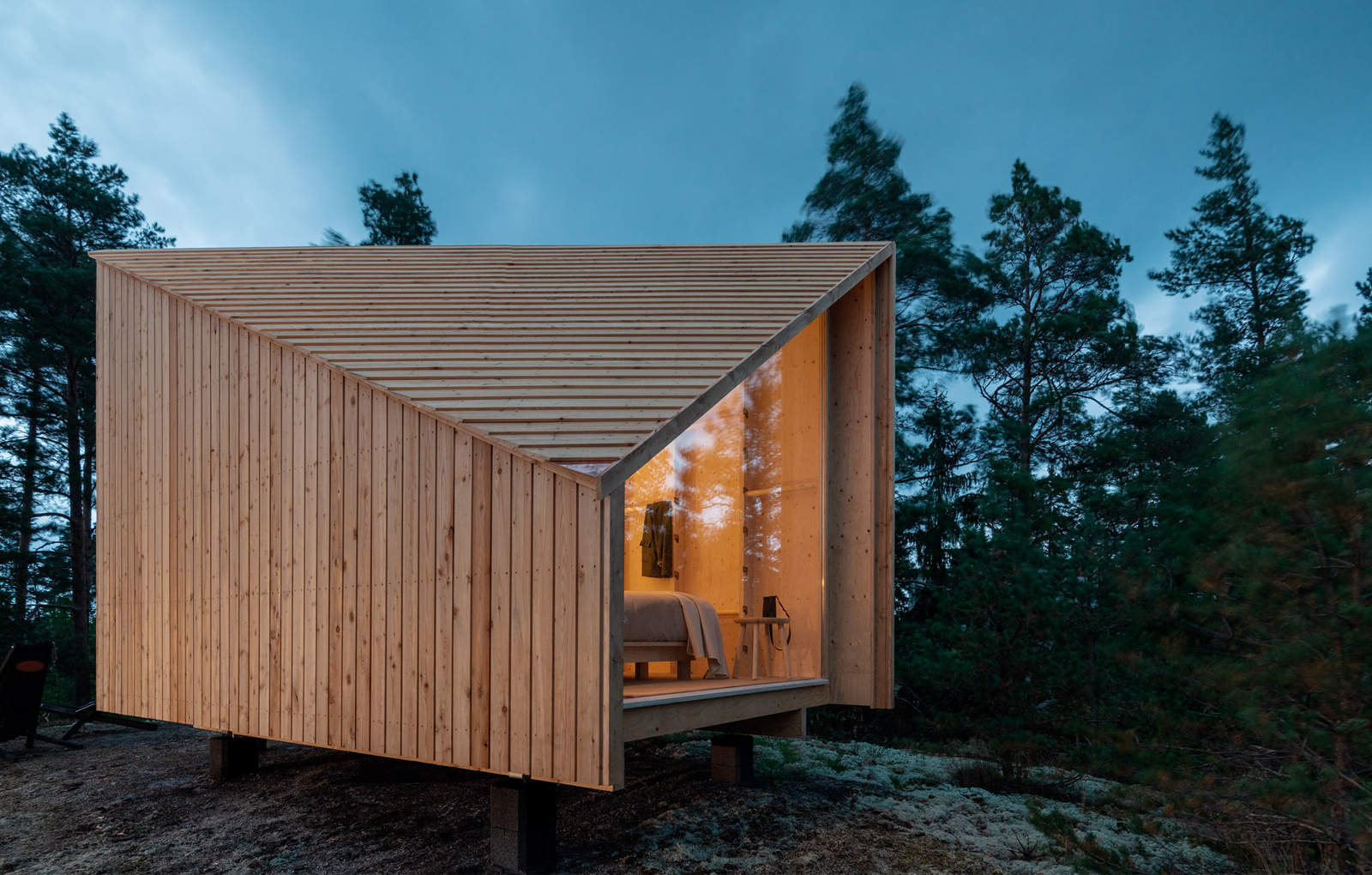 Creating new experiences and moments is at the heart of Studio Puisto's architecture. The Space of Mind cabin concept was born in response to the pandemic and the changing winds of travel. The customisable and movable cabin module was designed as a restorative and cosy hideaway, creating a unique space for each individual to relax – whether in the middle of a remote forest or in their own backyard.
Enabling experiences requires consideration that goes beyond the level of functionality. The Solea Valley Healing Resort currently under construction in the mountains of Cyprus is a good example of a tailored and holistic approach to design. The aim of the resort is to have a long-term impact on the well-being of guests, making it not just a one-week getaway but rather a step towards improvement on a life-long scale.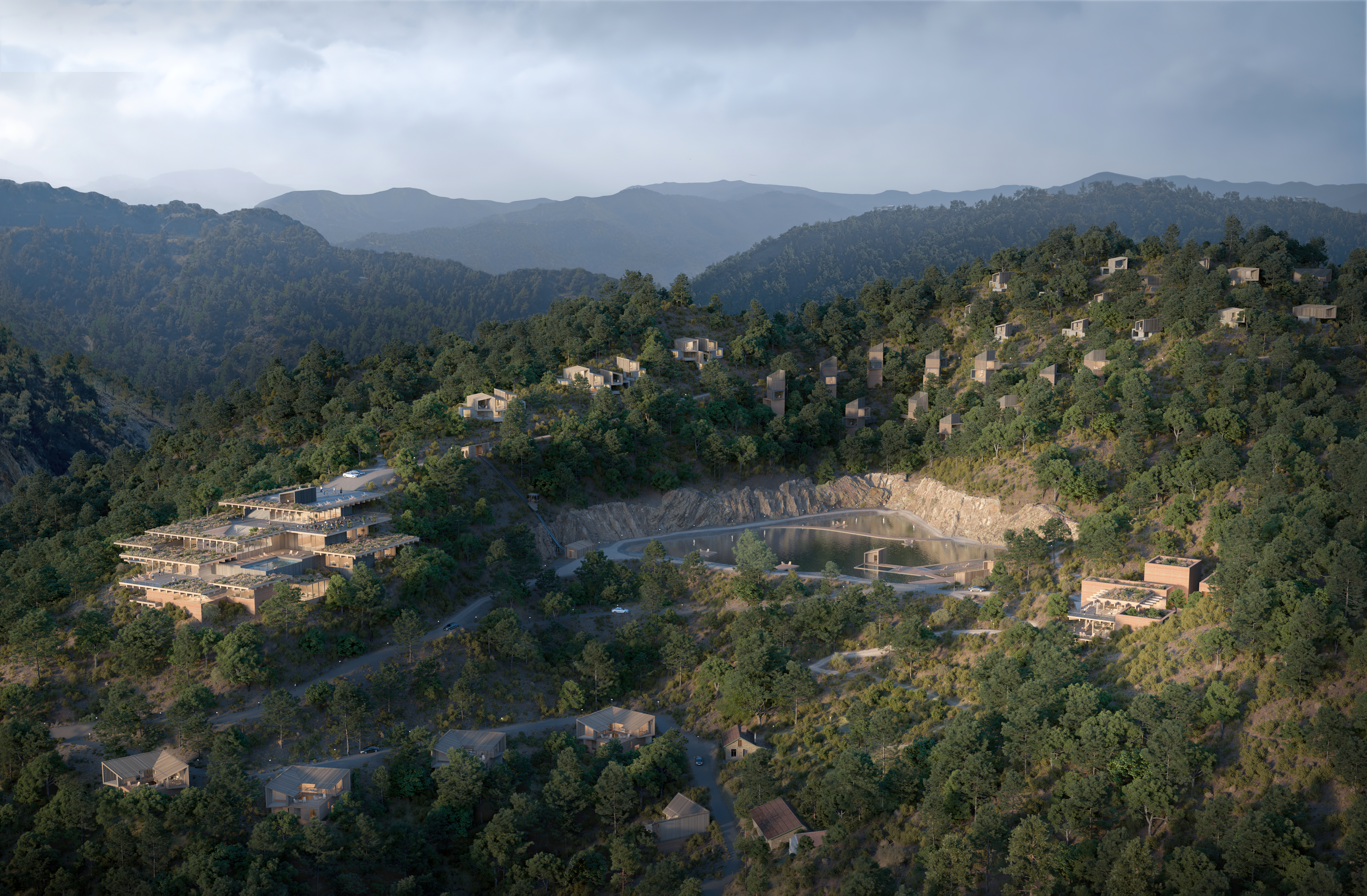 Solea also focuses on solutions that revitalise the surrounding nature. "It's more than just choosing the right materials – we evaluate how a construction impacts the ecosystem, resources, community, and overall business model", the studio lists. Solea's architecture conserves natural resources by using features such as passive ventilation and water flows.
Studio Puisto's core values are based on a Nordic mindset and aim to raise awareness of environmental impacts. "The best architecture is in harmony with nature," the studio comments. The ambitions of new concepts are always ultimately based on the preservation of the surrounding ecosystem.
The experiential and functional approach is also reflected in the Lammassaari recreational path, designed in collaboration with Nomaji landscape architects. The project highlighted the importance of seamless harmony with the surrounding nature, but also the increased usability of the local recreational area. The accessible path has brought nature's beauty into the lives of an increasing number of urban residents.
Hospitality solutions and new housing concepts are not, however, about following short-term trends, but about adapting to ageless principles and building completely new, timeless ideas. Combining people and nature, sustainability and innovation, or leisure and efficiency requires a deliberate but bold approach.

Read more about Studio Puisto's work on their site through this link.
Finnish Architects in the Spotlight invites architects or architectural practices to share their values and design principles through images and short texts. See Studio Puisto's photo series on Instagram through this link.
All posts featured in the Finnish Architects in the Spotlight series can be found on Instagram by using the tag #FinArchSpotlight and all articles through this link.