Back to articles
Venice Biennale 2014 Preview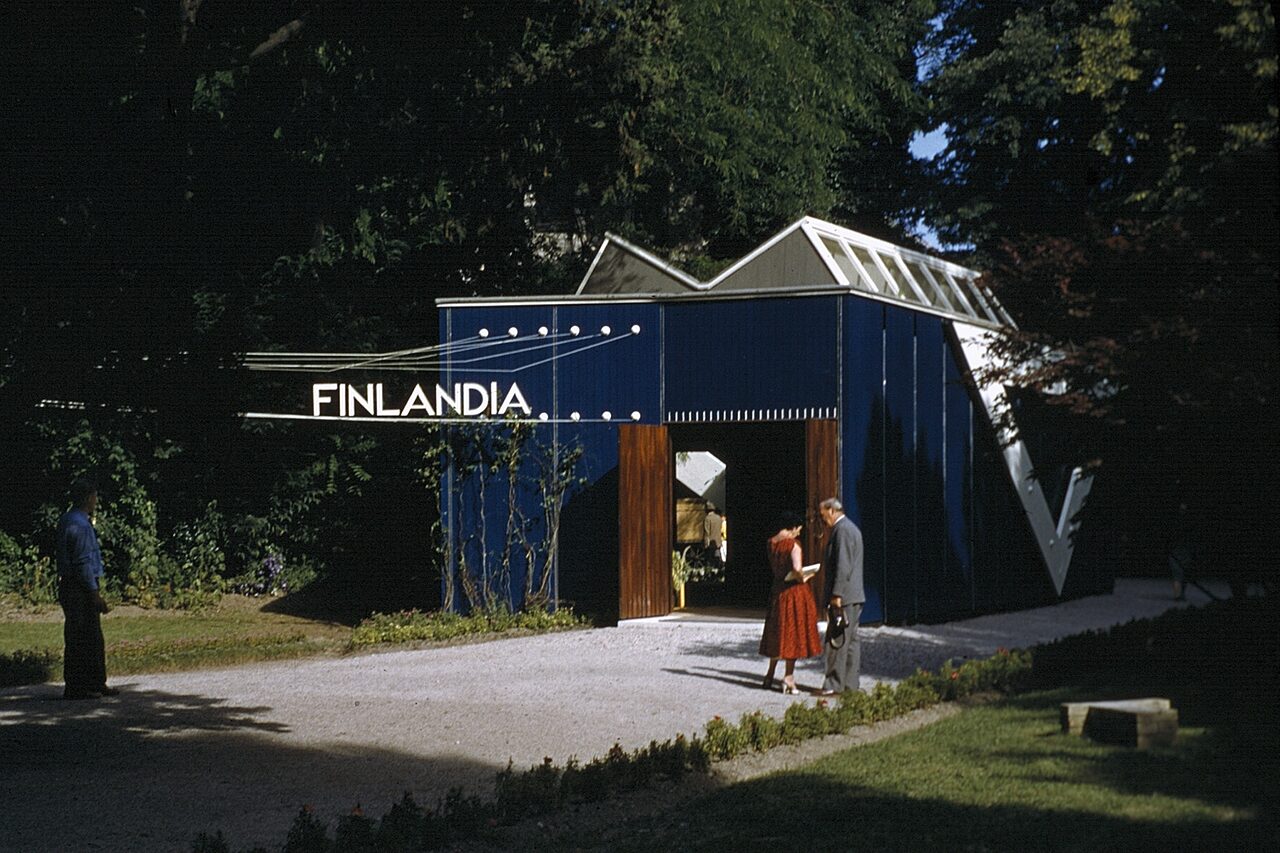 Venice Biennale 2014 and its 14th International Architecture Exhibition entitled
Fundamentals
returns to the timeless basics of architecture. Curator
Rem Koolhaas
, the renowned Dutch architect and theorist, calls for re-establishing the artistic basis of architecture.
"In three complementary manifestations – taking place in the Central Pavilion, the Arsenale, and the National Pavilions – this retrospective will generate a fresh understanding of the richness of architecture's fundamental repertoire, apparently so exhausted today"
, Koolhaas declares.
"Fundamentals will be a Biennale about architecture, not architects. – Rem Koolhaas
Finland will have significant presence at the Biennale 2014. The national pavilion of Finland, which will participate in the Biennale's mission to look into global and local trends under the theme of
Absorbing Modernity: 1914–2014
, will feature the
Re-Creation
 installation designed by
Anssi Lassila
and co-curated by Juulia Kauste, director of Museum of Finnish Architecture, and well-known Dutch art director and architecture critic Ole Bouman.[caption id="attachment_999" align="aligncenter" width="618"]
Architect Anssi Lassila working on the Chinese section in Shenzhen, China 2014. © Tuomo Tammenpää[/caption]The installation was first created as an integral part of the
Shenzhen BI-CITY Biennale of Urbanism\Architecture (UABB)
in collaboration with Ole Bouman, the Creative Director. As one part of the installation has been constructed by a Finnish master carpenter and his team, and the other by a Chinese team, the question of architectural implementation with reference to place and culture will be fully exlored in Venice. In addition, with two "primitive huts" that the visitor can enjoy from within, the two-part Re-Creation installation demonstrates two of the most essential elements of architecture – space and shelter – at their purest.  According to Museum of Finnish Architecture,
"presented in the pavilion designed by Alvar Aalto in 1956, Re-Creation takes a stand on our relationship with the modern legacy and its tradition of international dialogue."
In addition to Anssi Lassila's project in the Pavilion of Finland, several Finnish architects contribute to the Biennale both in the main exhibition at Arsenale and in the parallel exhibitions.
Kirsti Sivén & Asko Takala Architects
will show a collection of six projects curated by Tarja Nurmi under the title
Timeless Spaces for Human Existence
at Palazzo Bembo. At Palazzo Mora, 
Tuuli Tiitola-Meskanen
– one of the pioneers of Finnish architecture education – will exhibit her 
Leonardo Learning Hub
which is a mobile integrated physical/virtual learning ecosystem for children aged 1 to 6 and their mothers in developing countries. Furthermore, architects
Emmi Keskisarja
,
Noona Lappalainen
and
Pekka Tynkkynen
participate in the international
META:HUTONGS
project presented at Arsenale with the mission to discuss the future of the traditional hutong districts in the expotentially growing city of Bejing.
To be sustainable and deserving a long and prosperous life buildings and cities have to be accepted, maybe even loved, by the users – not only the first ones but for generations. Our cities and spaces for living should give a spontaneous, instinctive feeling of harmony and pleasure to help us feel at home in the world. — Kirsti Sivén
[caption id="attachment_991" align="aligncenter" width="750"]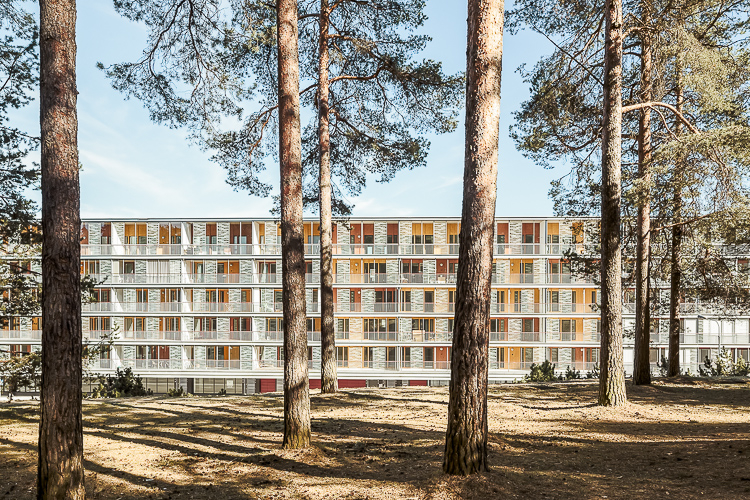 Harjunkulma housing, Jyväskylä, Finland. Kirsti Sivén & Asko Takala Architects, 2014. Photo: Tuomas Uusheimo.[/caption]Finnish architecture will also be at display in the exhibition at the Nordic Pavilion curated by Norway. 
Forms of Freedom: African Independence and Nordic Models
 will explore and document how modern Nordic architecture was an integral part of Nordic aid to East Africa in the 1960s and 1970s. According to the curator, Nasjonalmuseet for kunst, arkitektur og design, the resulting architecture is of a scope and quality that has not previously been comprehensively studied or exhibited. Finland will present four examples of city planning, notably the master plan for Tanga in Tansania (1975–1995; Rainer Nordberg, Bo Mallander, Antti Hankkio, Mårten Bondestam, Jaakko Kaikkonen and Paavo Mänttäri).The 14th International Architecture Exhibition – La Biennale di Venezia – will be open from 7 June to 23 November, 2014. More information about the Biennale: 
www.labiennale.org
. More information about the Time Space Existence exhibition: 
www.palazzobembo.org
. Further reading: our feature article about the
Re-Creation installation
at UABB in Shenzhen, China.