Back to articles
When Aalto meets Judd – an interview with Caitlin Murray
Caitlin Murray of the New York and Texas-based Judd Foundation spent two weeks in Helsinki and Jyväskylä researching connections between the Finnish architect Alvar Aalto and American artist Donald Judd.
In August 2018,
Caitlin Murray
visited Finland as part of MOBIUS, a transatlantic fellowship programme launched in 2014 by
the Finnish Cultural Institute in New York
and
the Finnish Institute in London
. The programme enables customized working periods for visual arts and museum professionals in New York City, United Kingdom, the Republic of Ireland and Finland. Murray was hosted in Finland by the Finnish Cultural Institute in New York in collaboration with Archinfo Finland.Murray is an archivist at
Judd Foundation
and directs the foundation's Marfa Programs. She spent her time in Finland exploring the formal and theoretical connections between
Alvar Aalto
and
Donald Judd
, an American artist known for his groundbreaking minimalistic work in the fields of art, architecture and design. As part of her programme, Murray had an extensive range of meetings with architecture and design professionals in Helsinki. She then engaged in archival research work and meetings at the
Alvar Aalto Museum
in Jyväskylä and took part in the concurrent 14th International Alvar Aalto Symposium.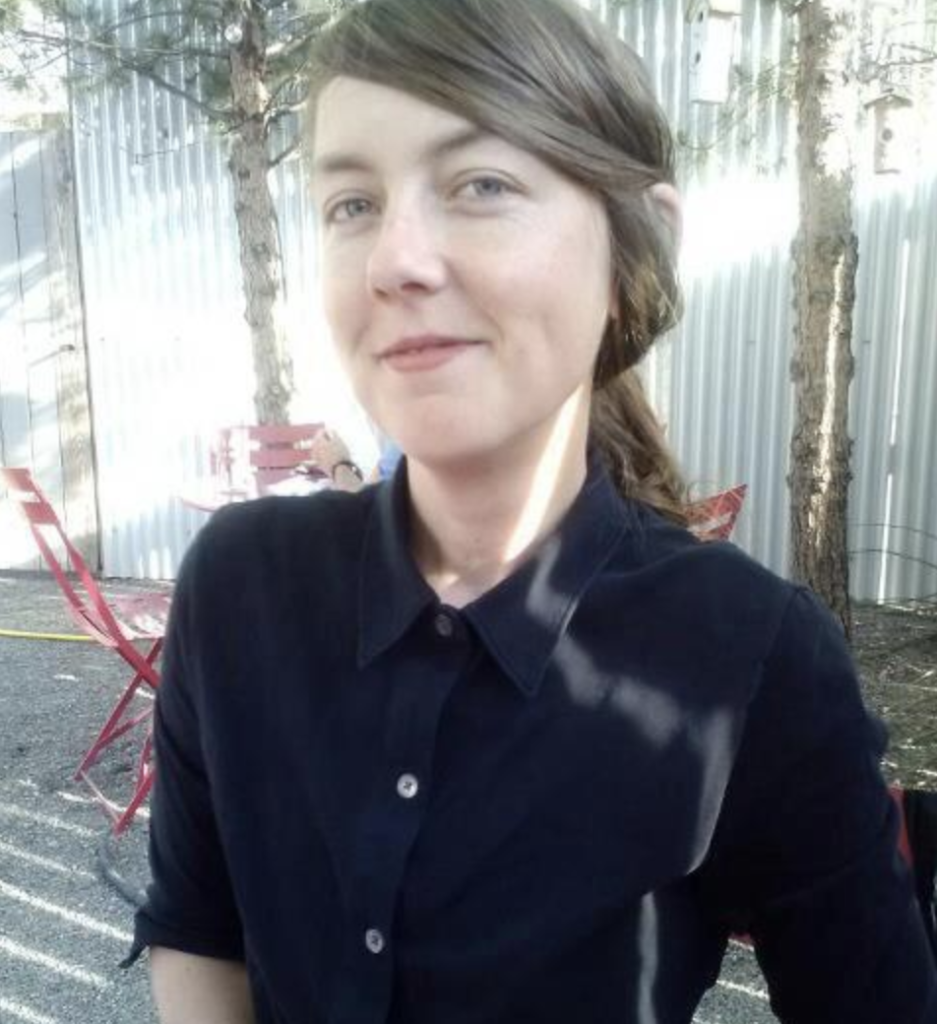 Caitlin Murray, your trip to Finland covered not only the capital but Alvar Aalto's hometown Jyväskylä, too. Now that you are back home in Texas and New York, what's top-of-mind from your time here?
My trip to Finland was so rich that I feel like I am still processing everything I saw. One of the fundamental things that I learned about was Finland's extraordinary architectural history, from the vernacular buildings of the far past to the current buildings represented by the latest Finnish Architectural Biennial Review. I have never been to a country where so much care, thought, and respect is given to architecture.I was very moved and inspired by the socio-political importance that is placed on architecture. And this was reinforced by the work of the many organizations that I had the pleasure to visit on my trip: Archinfo Finland, Design Museum Helsinki, the Museum of Finnish Architecture and the Alvar Aalto Foundation.
Your research work connects two very different designers. Judd is more known as an artist. How did you become interested in the work of Aalto?
My interest in Aalto began when I moved to Marfa, Texas and started working for Judd Foundation. The local bookstore in Marfa was furnished with Aalto's classic stools and tables, which impressed me.Moreover, Judd's relationship to modern furniture – what he collected and how he installed it – was fascinating to me. Judd's Architecture Studio in Marfa provides an eclectic introduction to the history of modern furniture design. In the Architecture Studio you see a Biedermeier desk set, a Marcel Breuer kinder stool, Shaker tables, Gerrit Rietveld church pews, but most of all, there is a lot of Aalto furniture. Of all the pieces of furniture that Judd installed in his Architecture Studio, the most curious to me was the cabinet that Aalto designed for the Paimio Sanatorium. I had to learn more about it.
What sort of connections can be seen in the work of Judd and Aalto?
One of the most striking similarities is their approach to furniture design. Judd's work in furniture developed out of practicality. He was renovating and repurposing a number of buildings for living and working in Marfa in the early 1970s. He needed furniture for himself and his family, but it was very difficult to find good furniture in West Texas, which is very remote. Working with simple materials that could be locally sourced, Judd designed many pieces of furniture that were made for specific spaces.After visiting Finland and seeing Aalto's buildings in Helsinki, Jyväskylä, and Turku I had a more complete understanding of the relationship between Aalto's architecture and furniture design. For example, although people may recognize Aalto's Paimio chair, I don't think that people necessarily understand the interrelationship of the design of the chair with its function within the patient's lounge of the Paimio Sanatorium – Aalto designed the angled back of the chair with the intention to ease the breathing of the patients.Also, there is much in the writing of both men that is similar, and there is a kind of resonance there, though that is something that I am just beginning to explore. I am looking forward to spending more time on this subject.[caption id="attachment_17683" align="aligncenter" width="660"]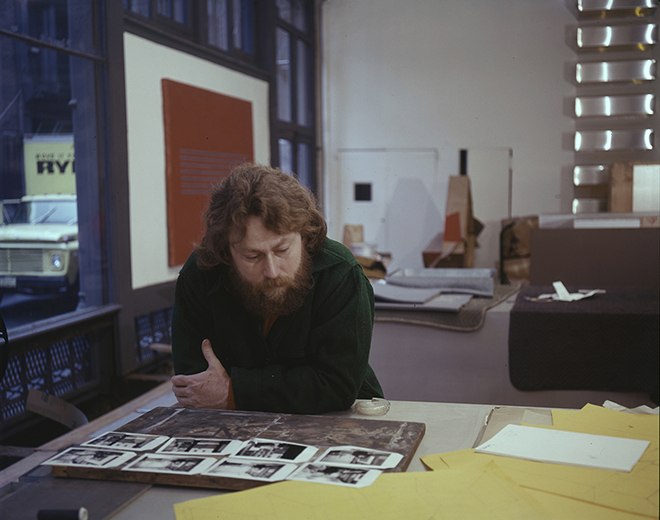 Donald Judd at 101 Spring Street. Image: Paul Katz © Judd Foundation[/caption]
The transatlantic MOBIUS programme is aiming to enable creating meaningful networking, peer-to-peer learning and long-lasting professional relationships in the field of visual arts. As an archive professional, what kind of insights did the programme give you?
Visiting many of the buildings maintained by the Aalto Foundation as well as visiting the archive in Jyväskylä was very inspiring. In many ways the work of Judd Foundation and the Aalto Foundation is similar. Preservation and accessibility are key to what we do. Similar to the guided visits that Aalto Foundation provides to the Aalto House and Studio in Helsinki, we also provide guided visits to Judd's homes and studios in New York and Marfa.Also similar, the Aalto Foundation has locations in two places, Jyväskylä and Helsinki and Judd Foundation preserves collections in different parts of the country. Half of our operation is located in New York City, at Judd's 101 Spring Street residence, and the other half is in Marfa. Learning more about Aalto Foundation's operation and the kind of experiences it provides for visitors and researchers was educational for me. I was particularly impressed with the scale of the Foundation's archival holdings, which are immense and well-cared for.
During your visit, you had extensive discussions with Curator Timo
Riekko from the Alvar Aalto Museum in Jyväskylä. How would you describe the two institutions and their missions?
Meeting Timo Riekko and visiting the Aalto Archive in Jyväskylä was one of the highlights of the trip. The scale of the holdings is incredible – they have around 100,000 architectural drawings by Aalto and his studio and most of them have been digitized. The standard set by the Aalto archive is one that we should all be striving to meet.At Judd Foundation, we are still in the process of organizing Donald Judd's archive and working to make the archive more accessible through our research and publications program. Judd Foundation's publication's program is growing and as we develop new projects we look to books such as Artek and the Aaltos: Creating a Modern World, which Timo edited in 2017, for inspiration and insight into how to incorporate archival material into engaging and beautiful resources.
What kind of future projects and collaboration with your Finnish colleagues might you see emerging from the fellowship?
I am looking forward to developing multiple projects that relate to the work of Judd and Aalto. Next fall, for instance, Judd Foundation is organizing an exhibition for its 101 Spring Street location in New York that will recreate the second floor of Judd's Architecture Building in Marfa. This building, which Judd purchased in 1990, included six relief paintings by the artist John Chamberlain, along with his own furniture and furniture by Alvar Aalto. To this point, due to structural problems in the building, it has never been opened to the public. The building is currently undergoing restoration, however, and will subsequently be open to the public as Judd intended. The exhibition of these works in New York will be a special opportunity to preview the installation, and will offer an opportunity for Judd Foundation to highlight the importance of Aalto's work. Read more about the
MOBIUS programme
.