Back to events
Organized By
Museum of Finnish Architecture, Aalto University
Architecture Speaks: Carla Juaçaba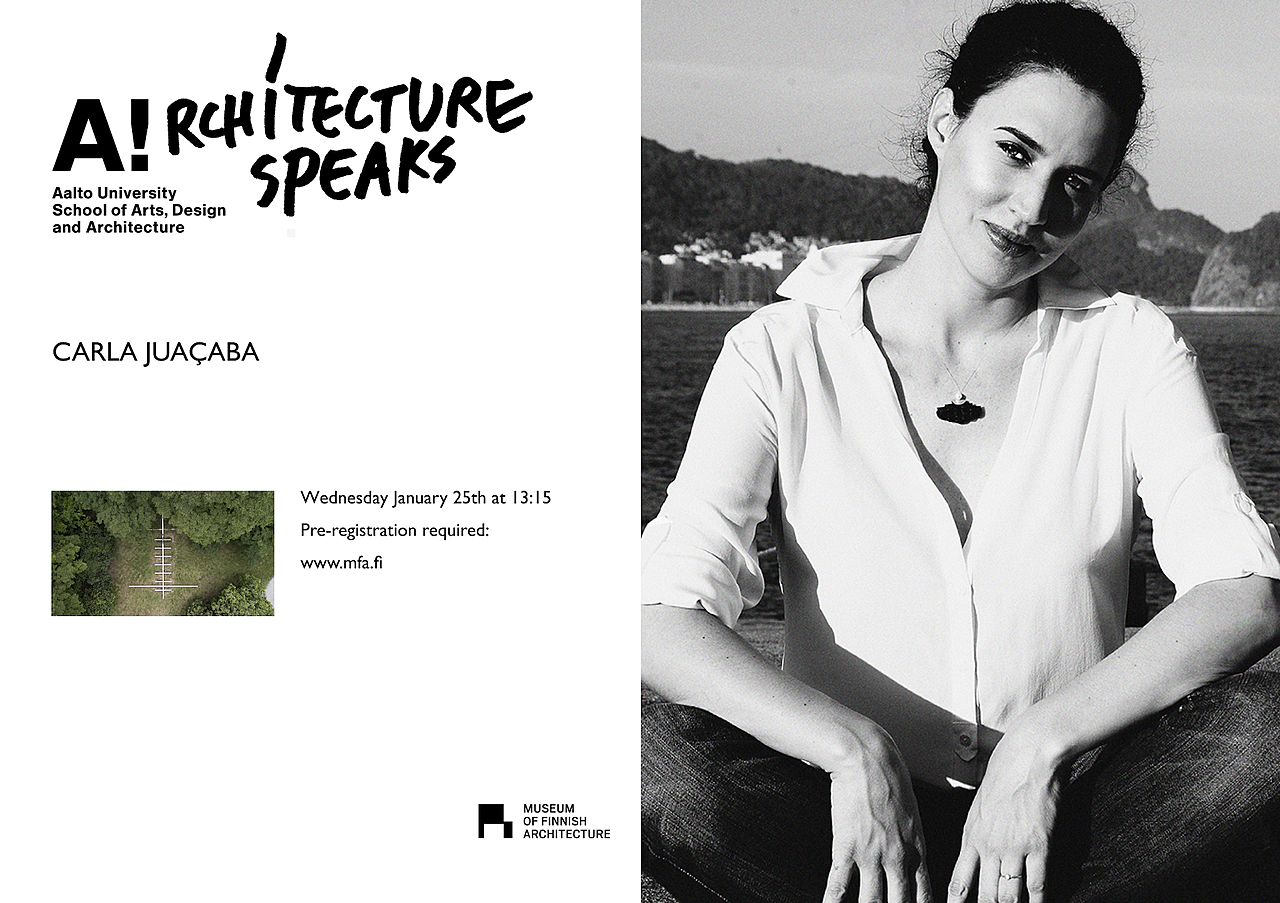 Architecture Speaks! lecture series invites six professionals in the field of architecture to share their thoughts and ideas on current trends in architecture.
"In her work, Carla Juaçaba shifts effortlessly between the worlds of architecture, art and academia", says Jenni Reuter, curator of Architecture Speaks!
Since 2000, Carla Juaçaba has developed her independent practice of architecture and research-based in Rio de Janeiro. Her office is currently engaged in both cultural programs and private projects. After graduating she worked on the Atelier House, Rio Bonito House, Varanda House, Santa Teresa House, and a couple of exhibition designs. She is now living in London, teaching at Mendrisio Accademia in Switzerland, and is currently a Ph.D. student at ETSAM-UPM-Madrid.
Pre-registration is required. Read more and register here.