Back to events
Organized By
Museum of Finnish Architecture, Aalto University
Architecture Speaks: Pascal Flammer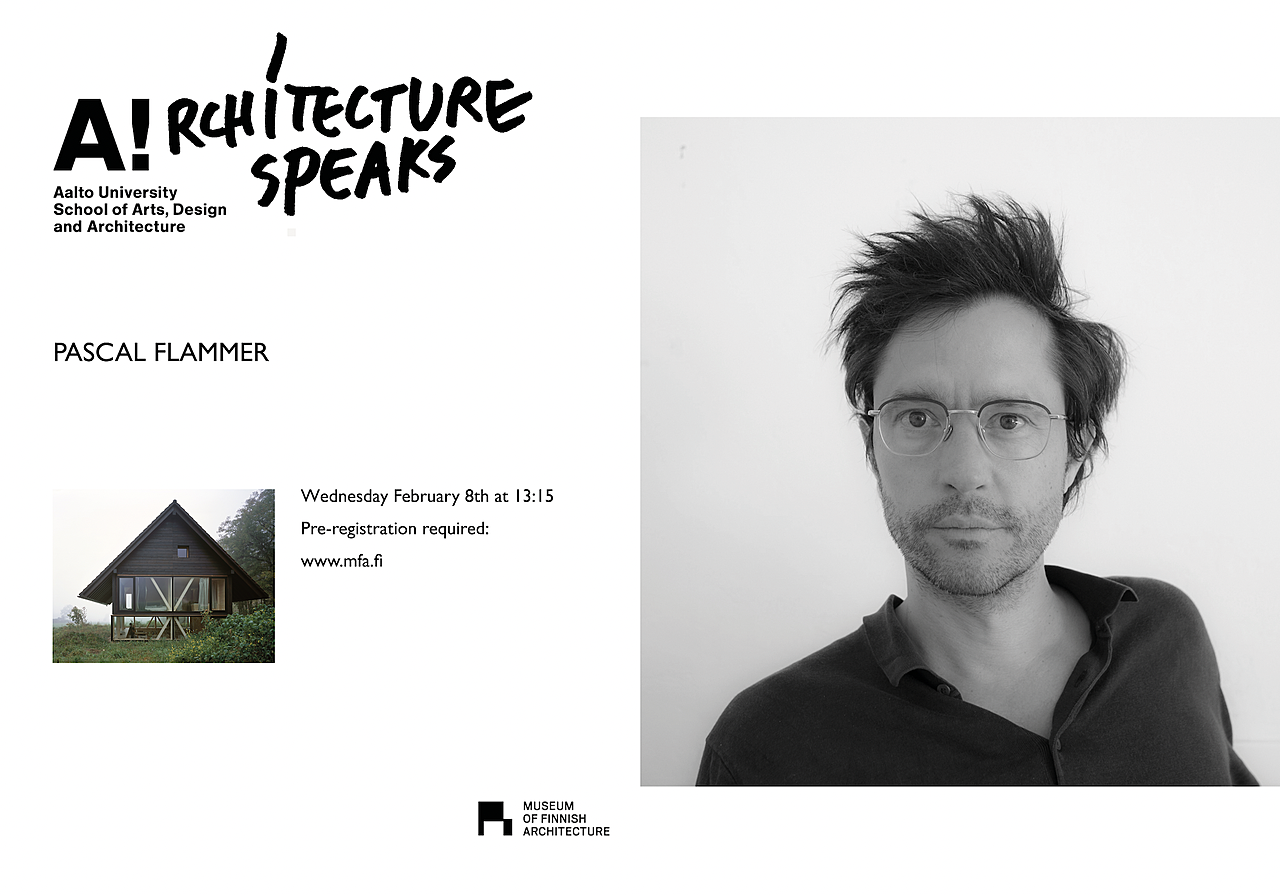 Architecture Speaks! lecture series invites six professionals in the field of architecture to share their thoughts and ideas on current trends in architecture.
Pascal Flammer lives and works in Zurich. He opened his office in 2005 and has been given a.o. the Swiss Art Award, the Weissenhof Architecture Award or the Best Family House Award. He has taught at the Accademia di Architettura di Mendrisio, the GSD at Harvard University, the Sandberg Instituut in Amsterdam, ETH in Zurich, at Princeton University School of Architecture and at the Oslo School of Architecture and Design.
"Pascal Flammer became known to me through his own house (House Flammer), a simple house, where the roof and structures play the main role. The result is minimalist but effortless", says Jenni Reuter, curator of Architecture Speaks!
Pre-registration is required. Read more and register here.