Back to events
Event Info
Alvar Aallon katu 7, Jyväskylä
Organized By
Alvar Aalto Museum
Elina Brotherus: Space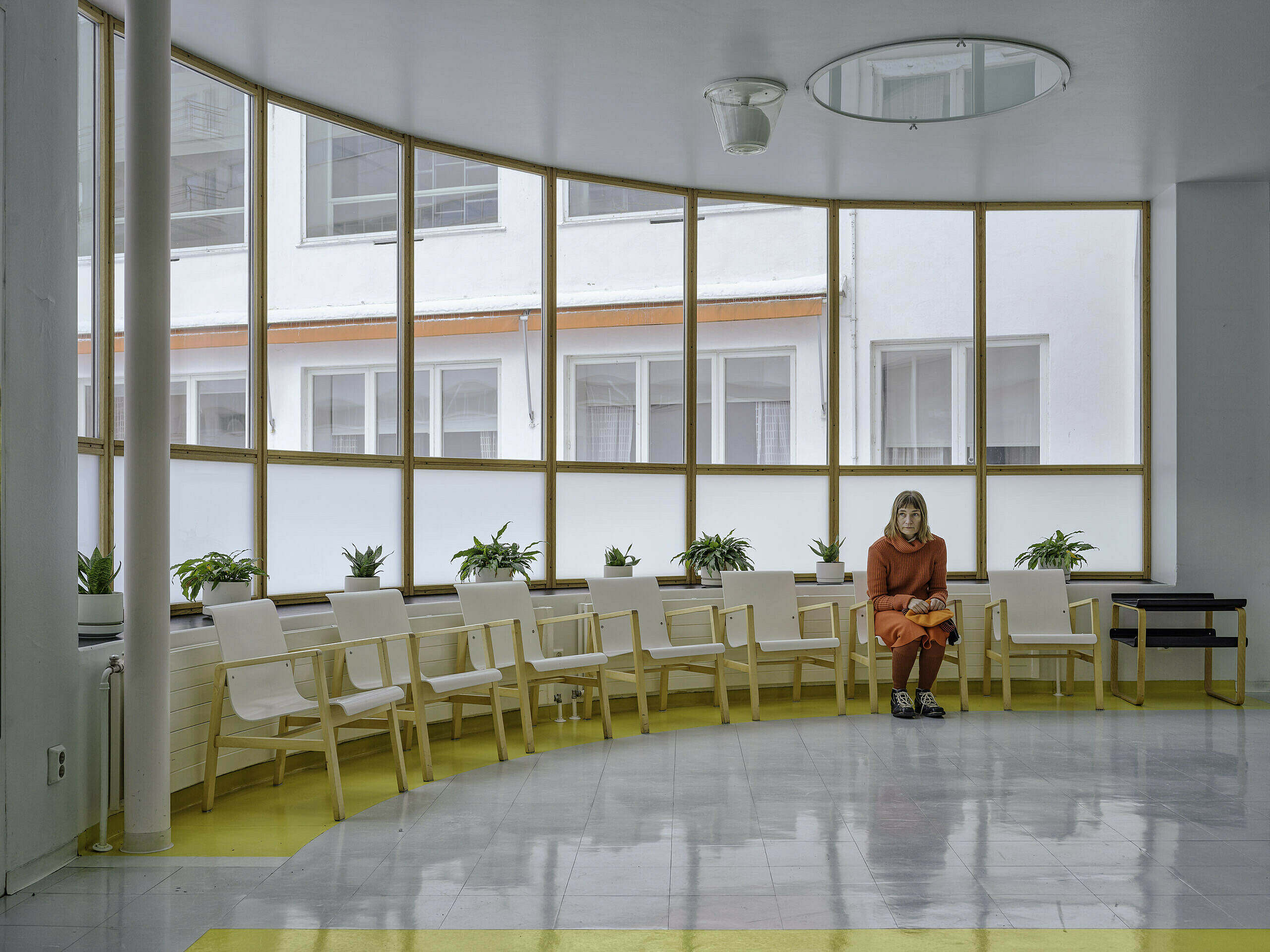 Elina Brotherus
The new photographic series by the internationally renowned photography artist Elina Brotherus takes place in buildings designed by Alvar Aalto.
The Aalto2 Museum Centre will premiere a photo series from 2019–2022 by photography artist Elina Brotherus, in which three buildings by Alvar Aalto are featured: Aalto House in Helsinki, Muuratsalo Experimental House in Jyväskylä, and Paimio Sanatorium. In these works, Brotherus deals with people's personal experiences of the buildings. The works of her Aalto series differ from traditional architecture photography by showing the human being in the main role, as having agency in the space.

Elina Brotherus is one of Finland's most internationally renowned contemporary photography artists. The award-winning artist's work is included in many public collections and has been featured in multiple art and photography books and journals.

Elina Brotherus' Space exhibition is part of the unprecedentedly extensive thematic exhibition compilation, Space–Time–Movement, produced in a collaboration of Aalto2 Museum Centre, Jyväskylä Art Museum and Ratamo Gallery.
Read more through this link.