Research seminar on New Explorations around Landcape and Materiaty – Raili and Reima Pietilä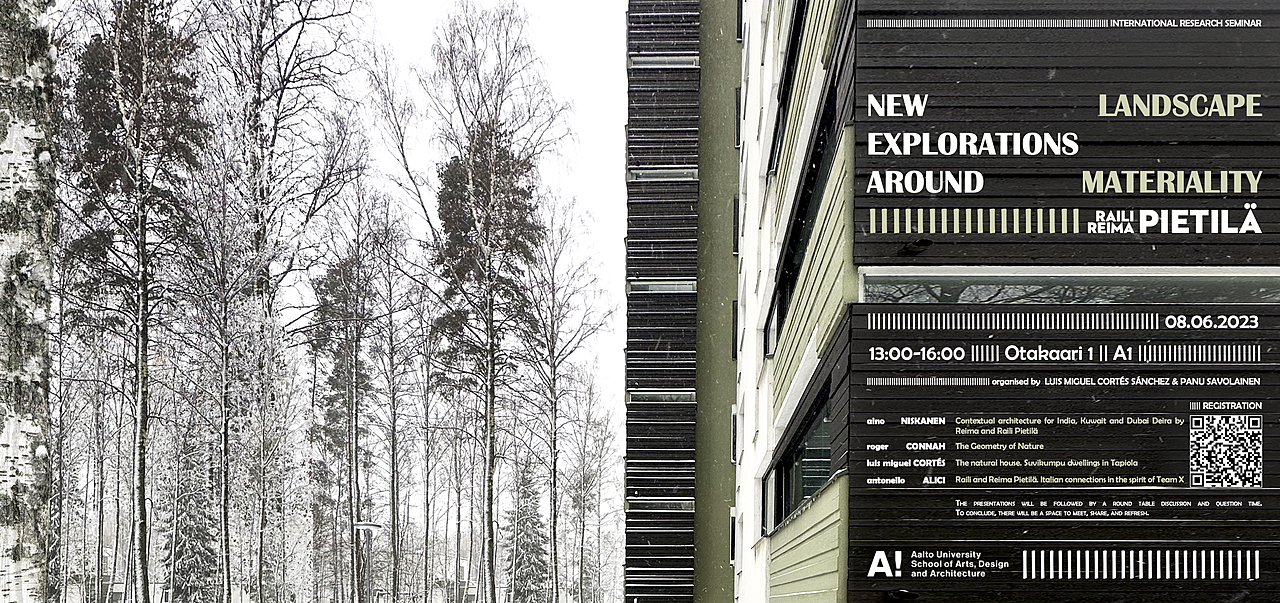 The Aalto-university is organising a seminar on Finnish architects Raili and Reima Pietilä on the Aalto campus in Otaniemi, Espoo. You can participate in person or online.
PROGRAMME, 8th June at 13–16

Aino NISKANEN – Contextual architecture for India, Kuwait and Dubai Deira by Reima and Raili Pietilä
Roger CONNAH – The Geometry of Nature
Luis Miguel CORTÉS – The natural house. Suvikumpu dwellings in Tapiola
Antonello ALICI – Raili and Reima Pietilä. Italian connections in the spirit of Team X
If you want to participate in person, please register via the link below.

Welcome!
OrganisersLuis Miguel Cortés & Panu Savolainen