Back to events
Event Info
Order of Architects P.P.C. of the Province of Milan Headquarters
Via Solferino 19, Milan, Italy
The Contribution of Women in Contemporary Architecture: Projects for Education and Culture in the World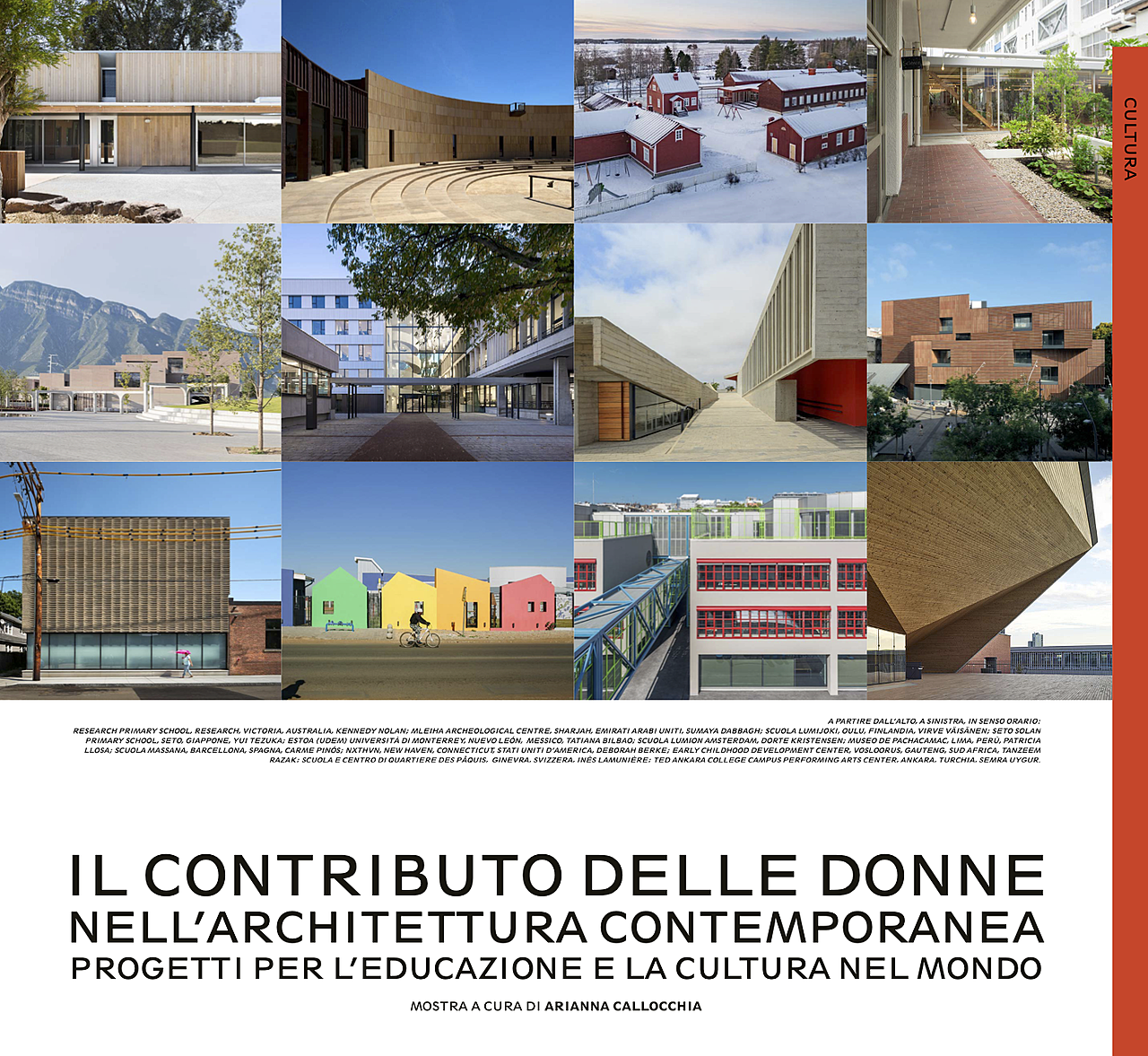 On Wednesday 8 th March 2023, the exhibition "The Contribution of Women in Contemporary Architecture. Projects for Education and Culture in the World" will be inaugurated after the international conference dedicated to the Projects for the Education in Europe at the Headquarter of the Order of Architects P.P.C. of the Province of Milan and online. The exhibition will be open to the public with free admission until 30 March.
The exhibition is promoted by the Foundation of the Order of Architects P.P.C. of the Province of Milan and curated by the architect Arianna Callocchia. Its goal is to continue to highlight the role and the importance that women play in contemporary architecture. The event has been organised to foster discussion and create an opportunity for dialogue and professional exchange between the Italian and the international scenario.
The exhibition presents a selection of twelve projects for education and culture built in Australia, the United Arab Emirates, Finland, Japan, Mexico, the Netherlands, Perù, Spain, South Africa, the United States, Switzerland and Turkey. New design, renovation and extension buildings projects designed by female architects founders or co-founders of international practices around the world. The aim is to present their approach and their design philosophy in contemporary architecture dedicated to education and culture within the themes of environmental sustainability, well-being, technological innovation and building redevelopment. The exhibition will also touch on the relationship with the historical, cultural and urban context.
More information available in Italian through this link.