Back to articles
Aalto2 Museum Centre opened its doors with a wide range of exhibitions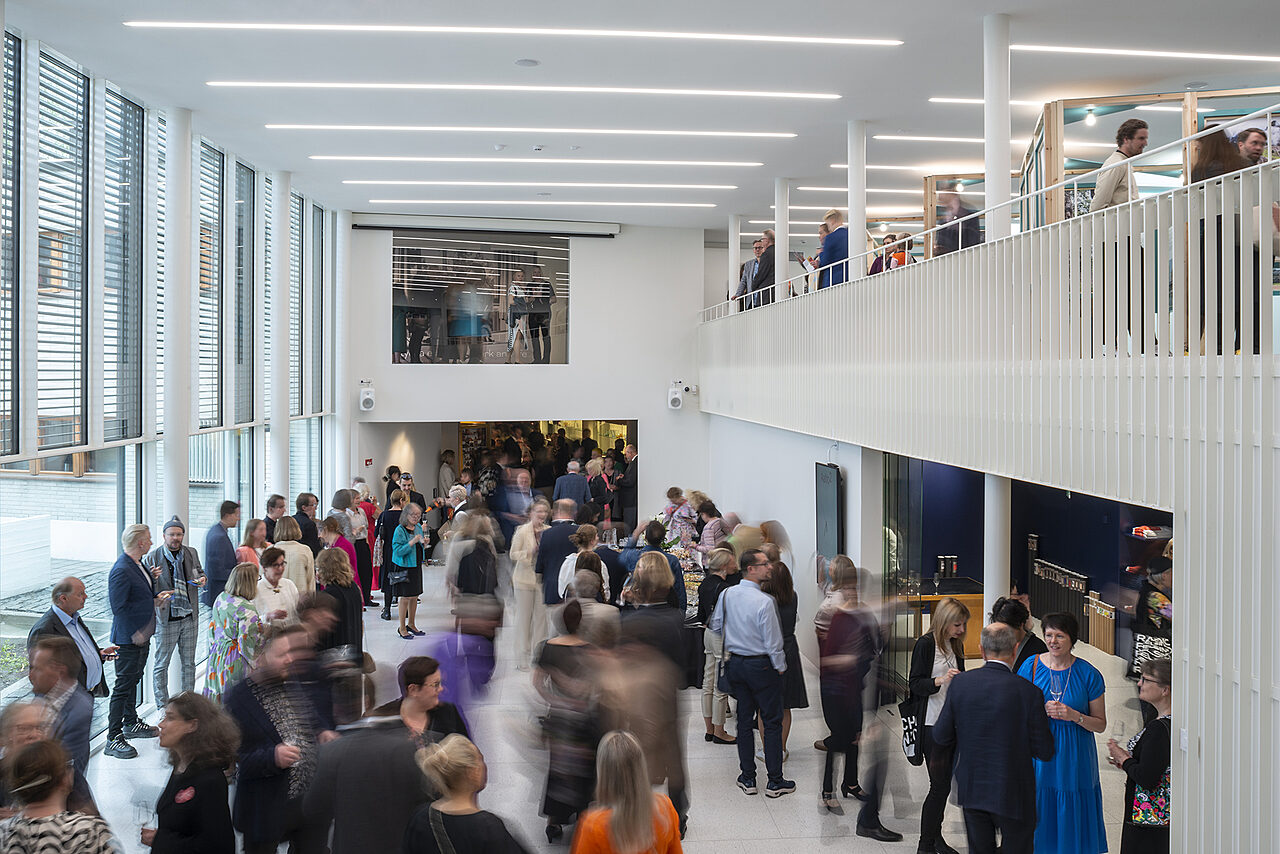 Maija Holma / Alvar Aalto Foundation
Aalto2 brings together architecture, design and cultural heritage. The museum centre in Jyväskylä connects the Alvar Aalto Museum and the Museum of Central Finland with a new section.
Aalto2 opened its doors to the public on 27 May. The opening exhibition, "Human Traces – World Heritage", showcases both material and non-material heritage, linking it to the work of Alvar Aalto. The exhibition is curated by the Finnish-Spanish architectural duo Anna and Eugeni Bach.
Both the Alvar Aalto Museum and the Museum of Central Finland are situated in buildings designed by architect Alvar Aalto. The planning of the new museum centre started in 2019 at the same time as the renovation and jointing project of the Alvar Aalto Museum, and the museum centre will open its doors to coincide with the Aalto 125th anniversary year.
An international architectural competition was organised for the joint linking the museums, which attracted more than 700 proposals. The winning proposal, Silmu, was designed by Sini Rahikainen, Hannele Cederström, Inka Norrok, Kirsti Paloheimo and Maria Kleimola. A-Konsultit was responsible for the implementation of the joint part. The new part includes a museum shop and open event space. What is new about the museum concept is that it offers a wide range of spaces of different sizes to book.
The series of five exhibitions, curated by Anna and Eugeni Bach, explores the diversity of built heritage and cultural heritage. The sections of the series shed light on the concept of heritage, each from its own perspective: World Heritage, Famous Sites, Finnish Sauna Culture, Finland and the World, and The Moderns. Read more about the contents of each exhibition through this link.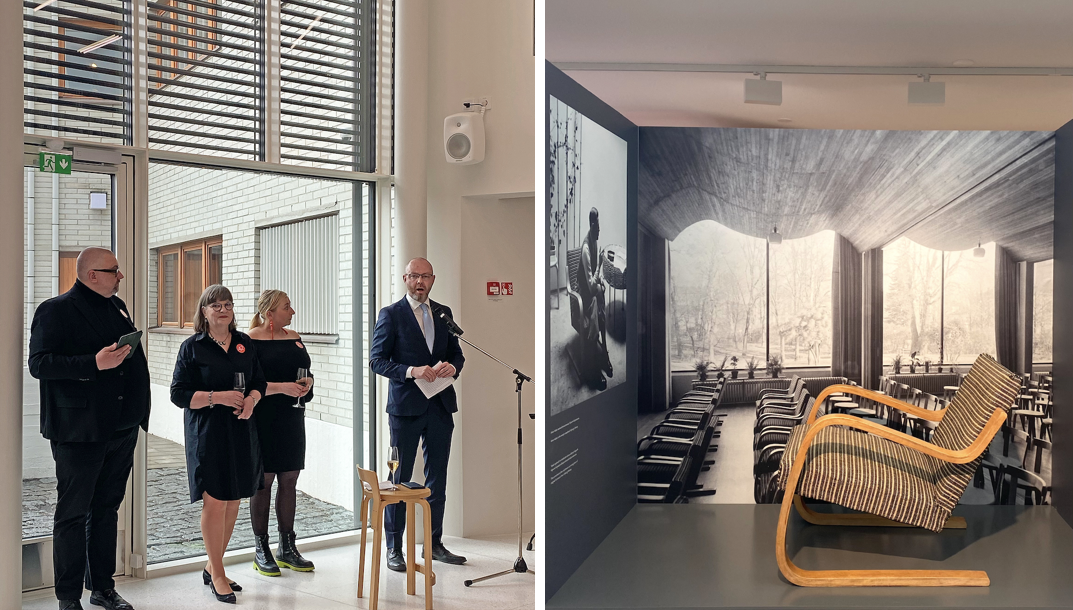 The Alvar Aalto Museum will also present its new main exhibition "AALTO - Work and Life". The exhibition takes the visitor deep into the architect's work and design process, carrying with it Alvar Aalto's core idea of the power of architecture and good design to solve problems of human life and society. The exhibition includes a rich collection of architectural drawings, scale models and design objects. Read more about the new main exhibition here.