Back to articles
Finnish birdhouses bring nature to the city at Concéntrico Architecture and Design Festival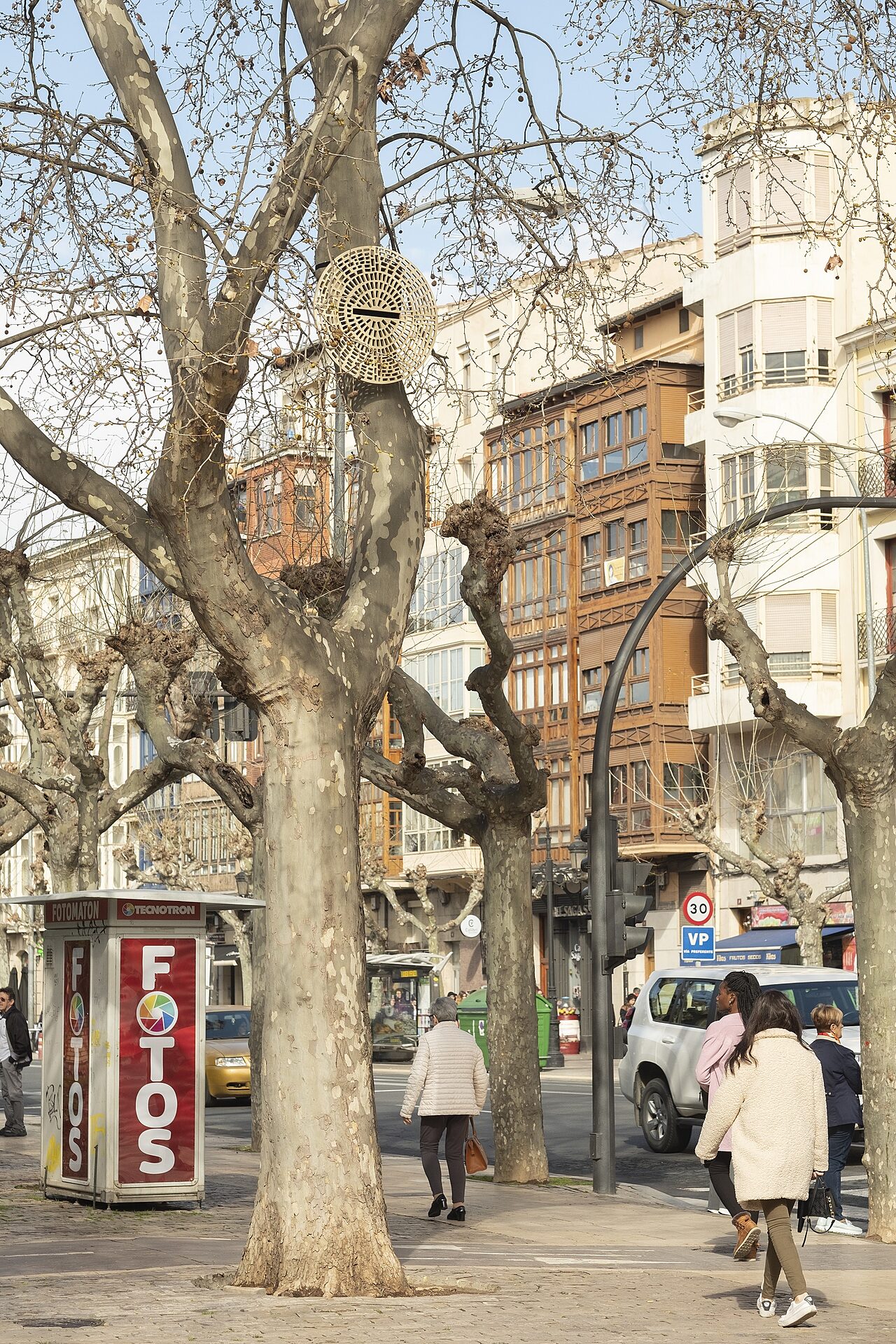 Instituto Iberoamericano de Finlandia
Finland will again participate in the Logroño Architecture and Design Festival Concéntrico.
The international architecture and design festival Concéntrico brings a range of installations, exhibitions, activities and performances to Logroño, Spain. The festival invites visitors to look at urban space through new perspectives and create a dialogue through interventions by architects and designers.
This year, Bird Houses, a project by architects Saija Hollmén, Jenni Reuter and Helena Sandman, hosted by the Finnish Cultural Institute in Madrid, highlights the presence of nature in the city.
The festival will take place from 27 April to 2 May, but the design birdhouses will remain in the Glorieta del Doctor Zubia park in central Logroño until the end of August to help birds nest. The architects hope that they can stay in place even longer.
The birdhouses are made of recycled plywood and their design is inspired by the stone tiling around the trees in the park. Five different species of birds and bats have been identified by the local ornithologists' association as being able to nest in the boxes.
Hollmén, Reuter and Sandman started working together in 1995 on the Women's Centre project in Senegal and have since carried out projects in both Africa and Europe.
Every year, Archinfo proposes Finnish architects to the Embassy in Madrid, from which the festival curator selects a participant. The project has been supported by grants from the Svenska Kulturfonden, the Finnish Cultural Foundation and the SAFA Incentive Fund.