Back to articles
Discussing Archinfo, part 3: Events and international guests
Linda Peltola
From early on, Archinfo took on a central role in the production of the architecture field's joint events, as well as organising media and expert visits to Finland. Mikko Laak joined the team to strengthen the information centre's role as the field's collective muscle and served as Archinfo's producer until 2018.
"Back in the day, when I came for a job interview at Archinfo, I met Tiina Valpola at lunchtime in this same restaurant where we are now. I remember scolding myself for ordering onion soup because it was impossible to eat it neatly," laughs Mikko Laak.
The year was 2013, and the restaurant, located on the edge of Kasarmitori Square, downstairs from Archinfo's then-office, was called Kellarikrouvi, now Le Cock.
Despite the onion soup, Laak impressed the director, and after many lengthy interviews, they continued to stay in touch. Laak, then living in Tallinn and later in Tampere, occasionally helped Archinfo with various projects, and finally, in August 2014, he started working full-time on Archinfo's event productions. He continued as a producer until early 2018.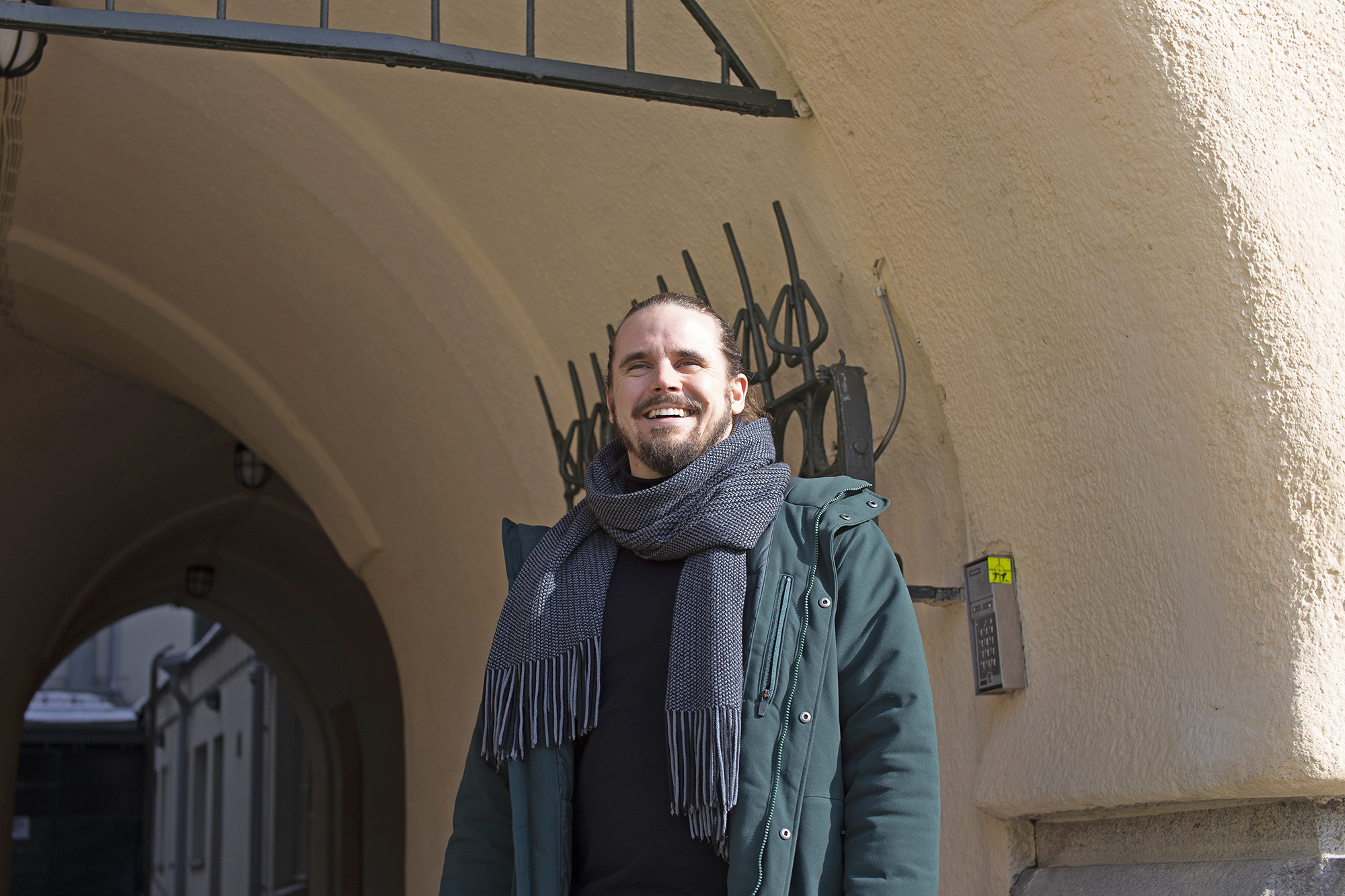 "The view from the office windows was of the dark and narrow courtyard of the Gesellius-Lindgren-Saarinen-designed Agronimitalo building, but Archinfo was a real vantage point for me. I got to participate in thrilling projects, met interesting people and got to travel to exciting places and visit great architectural sites," says Laak.
"Cooperation with other actors in the field of architecture, especially the Museum of Finnish Architecture and the Alvar Aalto Foundation, was active, and there was a very strong hands-on spirit at the information centre."
A common resource for the architecture field
In the previous parts of our series, Tiina Valpola (read the story) and Jaana Räsänen (read the story) also talked about the sense of being a common actor in the architecture field that defined Archinfo in its early years. The location close to the Museum of Finnish Architecture also made the relations close.
"Stakeholder thinking and networking were strong. Working together was so close that sometimes people cracked jokes about us being the Museum's communications office," Laak says with a grin.
"But the collaboration was genuine, and we always played an important role in the projects. I saw Archinfo's mission to be a shared additional resource in the field, as a kind of common muscle."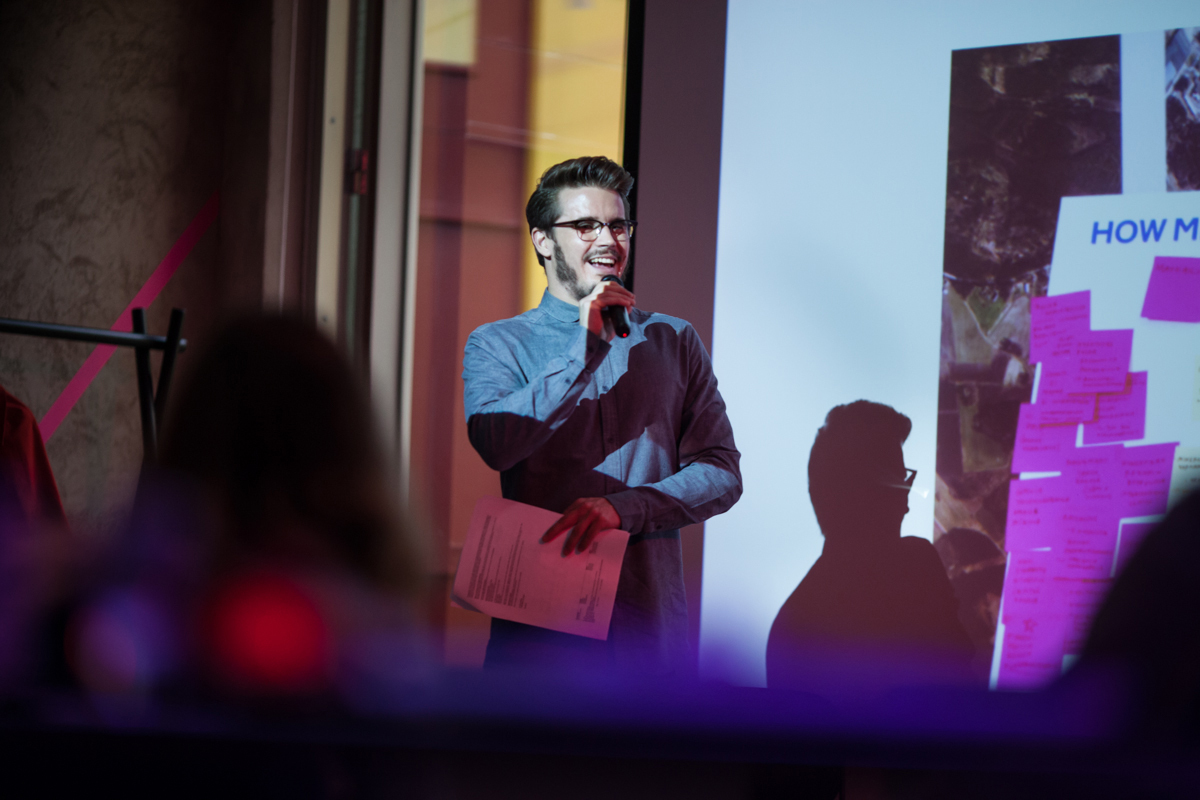 For example, at the 2016 Biennale Architettura in Venice, where the Museum produced the Finnish Pavilion exhibition, Archinfo implemented an extensive communication campaign and produced side events. To the Alvar Aalto Symposium, Archinfo contributed by inviting international journalists and organising a multi-day press tour.
"The rhythm for our annual calendar was set by our founders' established events, such as the Finlandia Prize for Architecture and the Alvar Aalto Symposium, as well as the Museum of Finnish Architecture's exhibition calendar."
Archinfo's mission was to make the activities of its member organisations more visible, and events were Archinfo's most visible form of activity. Mikko Laak had operational responsibility for the production of the joint events.
"Sometimes my job was also to keep the gang in line, as in the joint projects, there were a lot of cooks in the kitchen. Diplomacy was required to keep the many strong personalities in line," Laak laughs.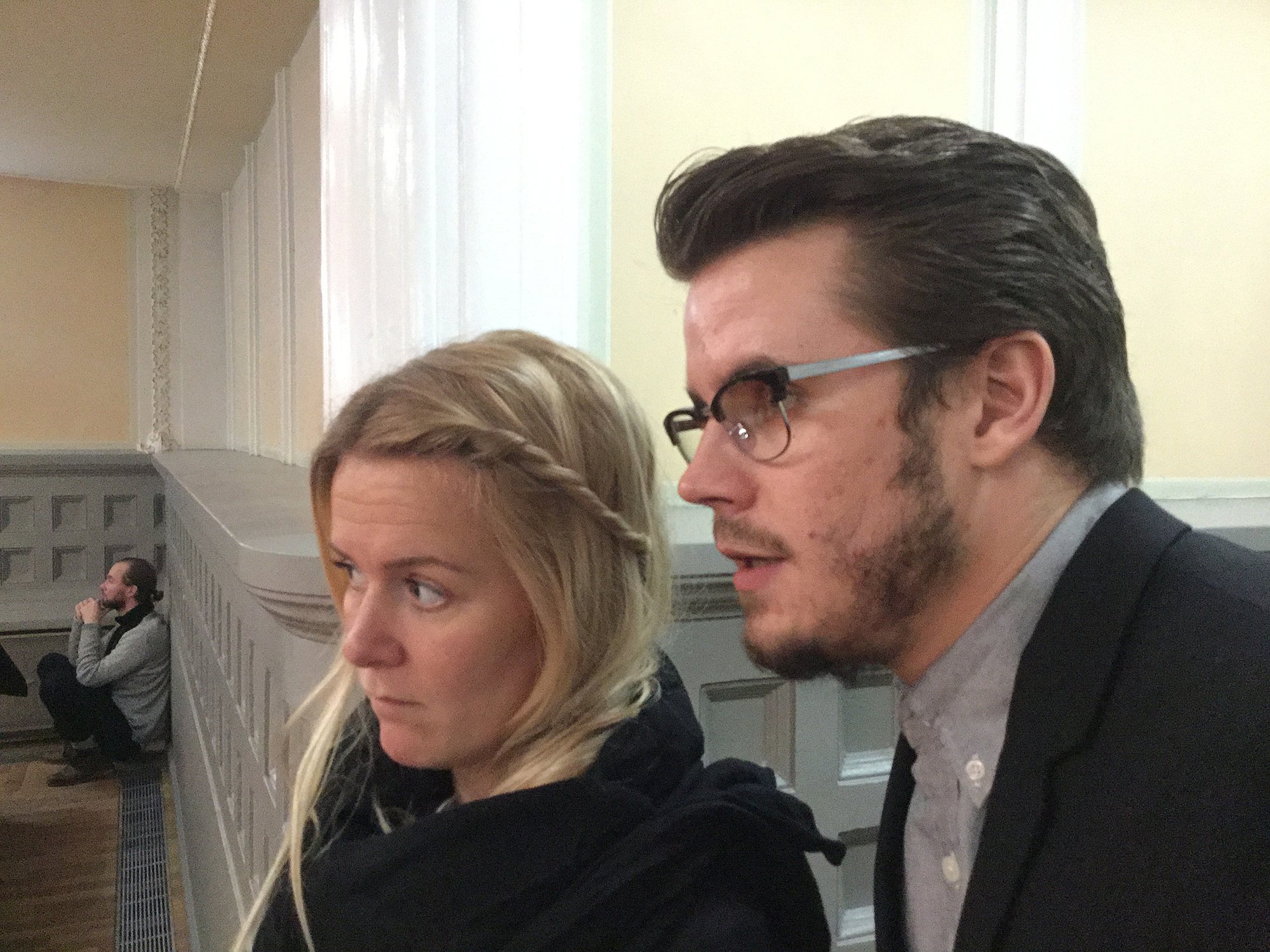 For his current role at Aalto EE – Aalto University Executive Education and Professional Development, where Laak started as Senior Programme Manager in the spring of 2018, he feels he has learned a lot from Archinfo. One of the learnings is, indeed, working with different people and bringing together multiple opinions and perspectives into a coherent whole.
Encouraging spirit and high ambitions for quality
As we already know, Archinfo's first director was Tiina Valpola, who retired in 2016.
"Tiina was a true visionary. Under her leadership, Archinfo made bold and ambitious initiatives. It felt like anything was possible, and only the sky was the limit: no idea was shot down; instead, we tried to figure out how to make it happen. The spirit was bubbly, and there was the courage to experiment," Laak praises.
"Tiina also made sure that quality was never compromised. Sometimes things were even done with a bit too much care. For example, our team of three could spend hours twisting and tweaking one single tweet," he continues with a smile.
The way Laak talks conveys a warm team spirit and a positive atmosphere.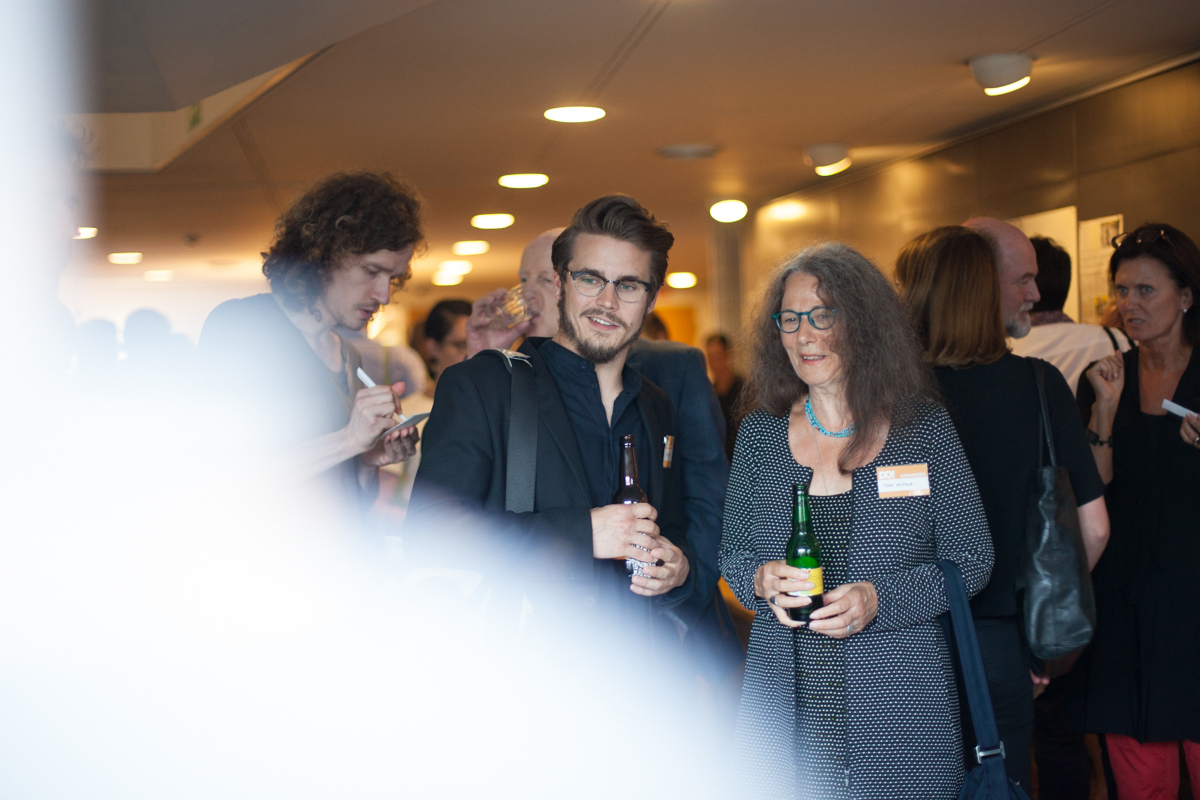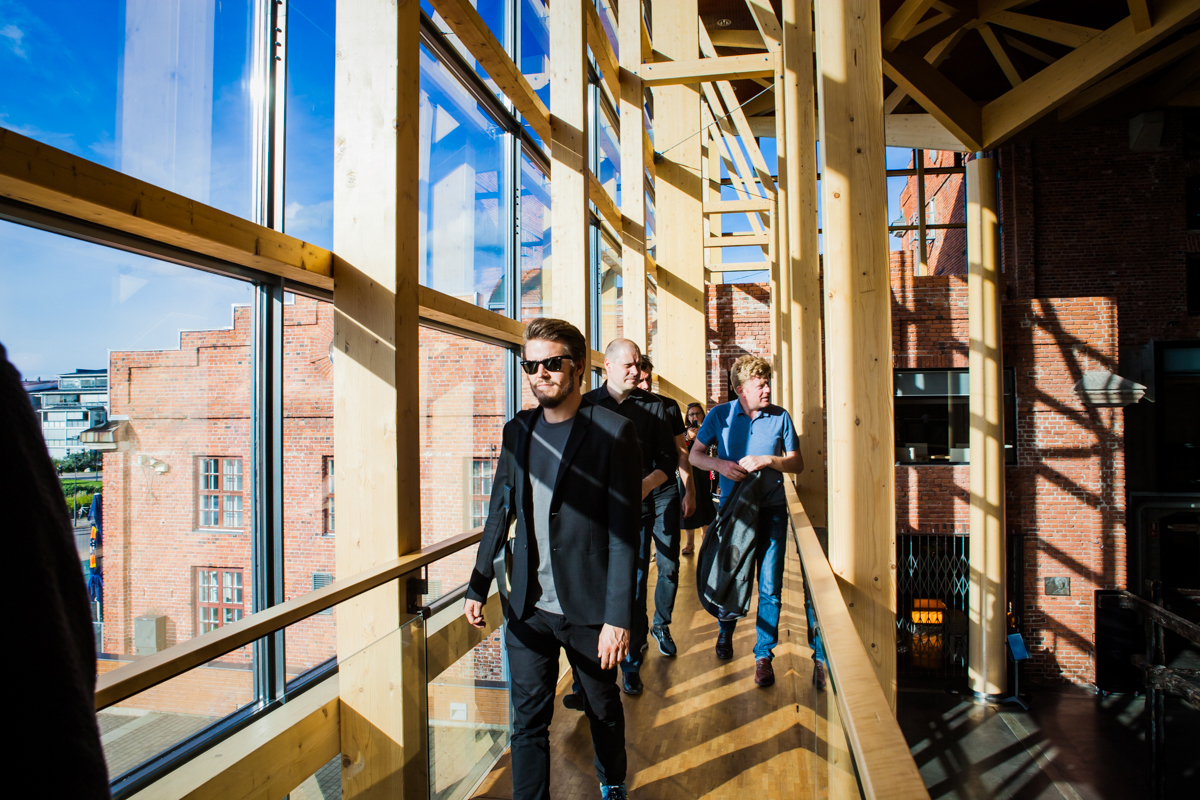 "On a trip to Jyväskylä in central Finland, Tiina was caught in the airport's security check because she was suspected of carrying a bomb. Eventually, she and her avocado were able to continue their journey. The atmosphere in our team was not stiff, we laughed a lot," Laak recalls.
Much of Archinfo's work was based on reactivity, which required agility from the organisation and its staff.
"A big part of our budget was reserved for quick reactions and unexpected situations. One of our partners could call and tell that so-and-so international journalist was now in Helsinki, and we immediately jumped in to organise a programme for them."
Laak organised several visits of journalists and speakers to Finland and acted as tour leader on their trip.
"I, too, got to see how great architecture and built environments we have here in Finland," says Laak.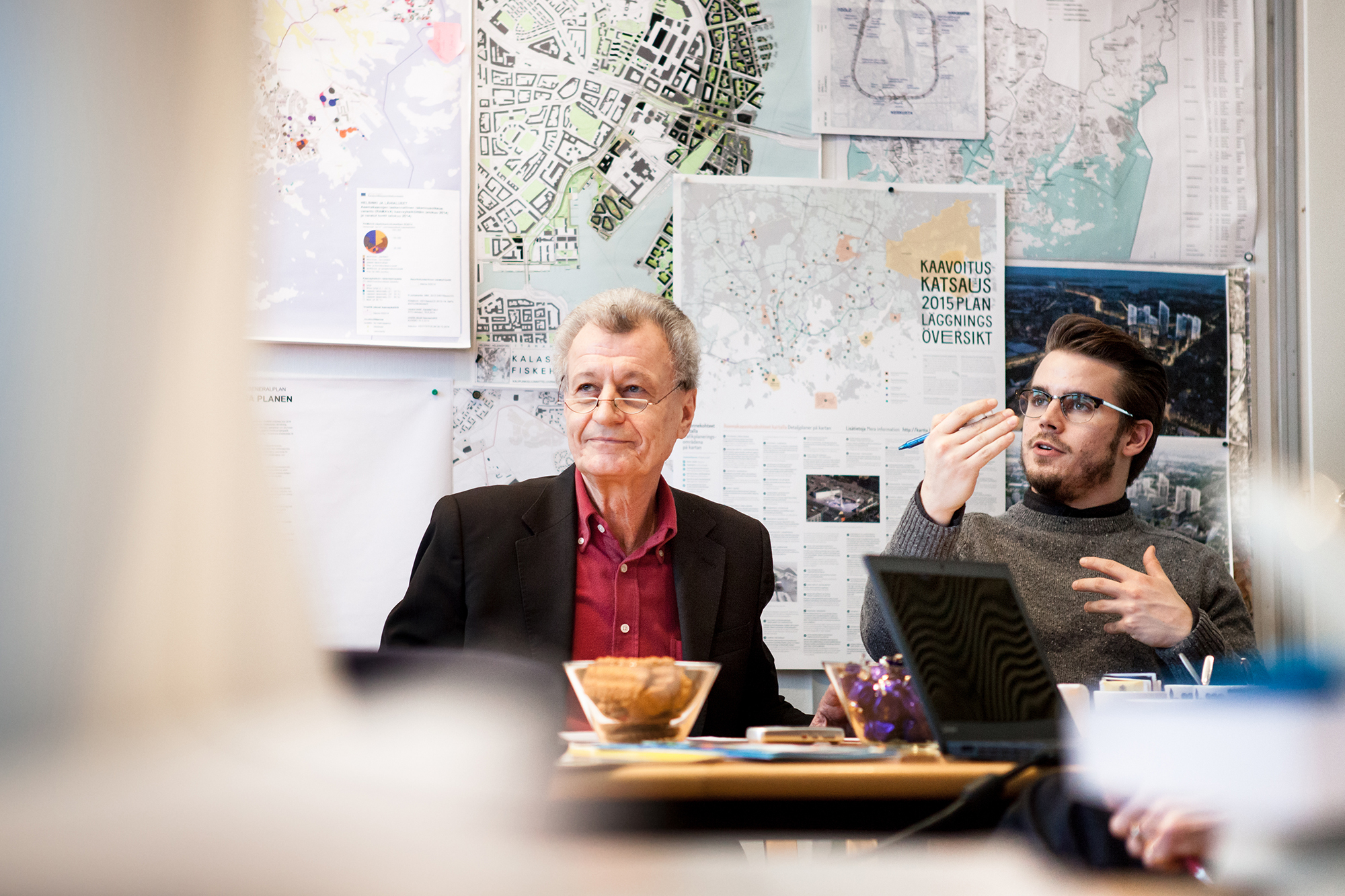 "On one bus trip to Jyväskylä, a journalist from the French journal Architecture d'Aujourd'hui asked me, after having gazed for three hours at nothing but forest, if it was really worth it. Having seen Säynätsalo Town Hall and other iconic Aalto sites, she thought that indeed it was."
"My work at Archinfo was also a vantage point into Finnish society," Laak continues. "When a journalist admired that even a kindergarten has Alvar Aalto furniture, my own eyes were opened to how we take quality for granted."
The expansion of activities required a clarification of objectives
Mikko Laak feels that relevance was strongly present in Archinfo's activities. On the other hand, as the information centre was constantly asked to take on more tasks by the ministry and stakeholders, the core of its activities became somewhat blurred, according to him.
"The conceptualisation of objectives was sometimes a little unclear. The operational culture of devotion to meeting expectations, reacting quickly, and thorough refining meant that working hours could be long and days often slipped into the evening," Laak ponders.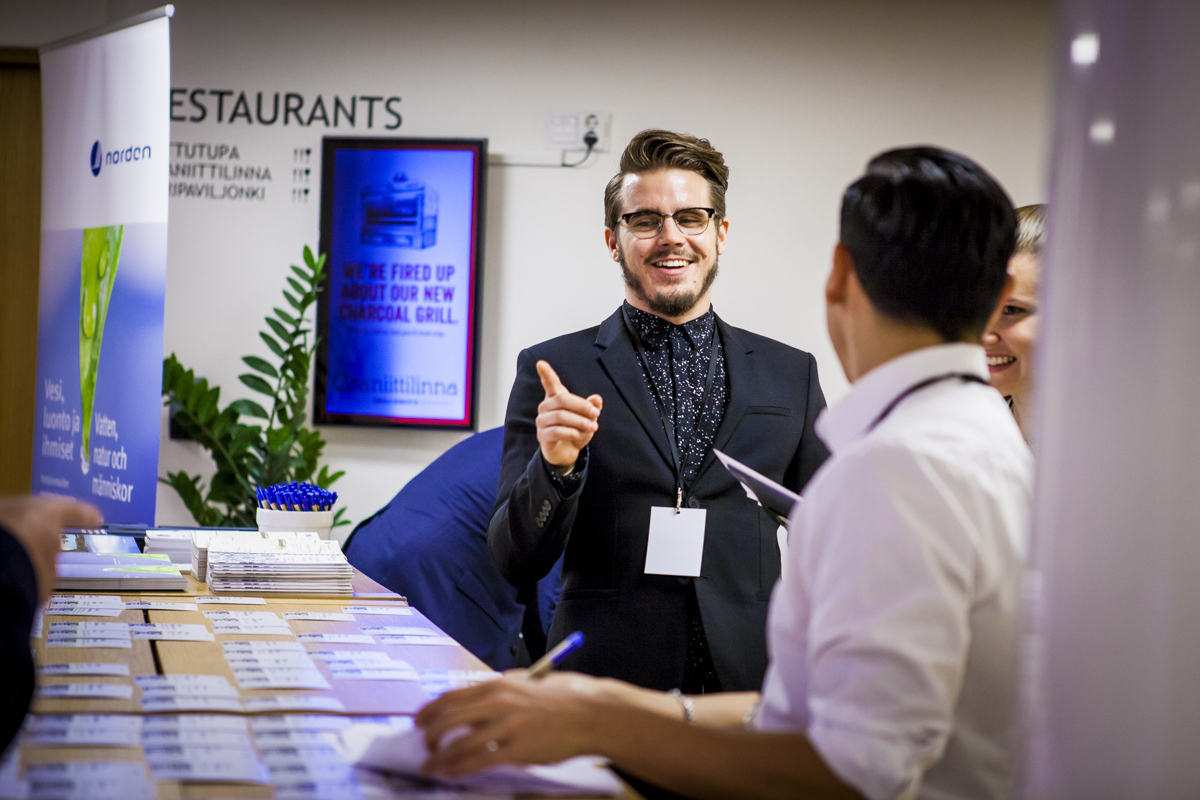 The young information centre had not yet developed an operational strategy to guide its activities.
"When Hanna Harris, who took over as the new director in early 2016, wanted as one of her first actions to launch work for a strategy paper, I was relieved. I hoped that it would crystallise and clarify the objectives."
The second reform that Harris immediately initiated was the recruitment of a communications officer – a process that eventually led to me joining the Archinfo team. I took up my full-time post in January 2017, but I got to participate in the strategy work and get acquainted with Archinfo's operations starting from the previous autumn. So, I got to be colleagues with Mikko for a year and a half.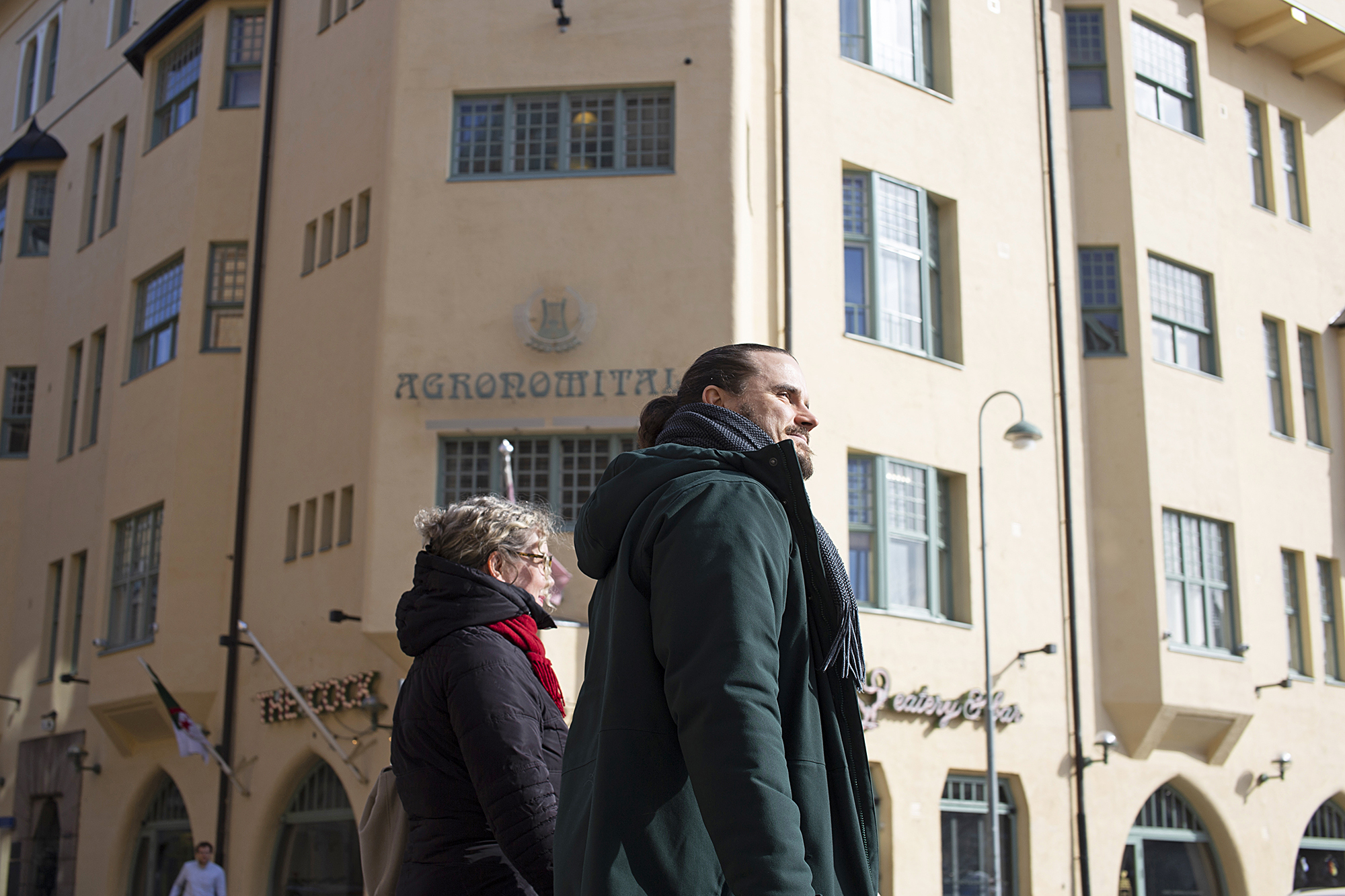 One of my most enjoyable experiences working with Mikko was organising the 2018 Architecture Day event, which had until then been an annual seminar organised for architecture professionals, held on Alvar Aalto's birthday, 3 February. We came up with an idea for a new kind of event that would engage different audiences and wished to organise it in the Aalto-designed National Pensions Institute headquarters, which is rarely opened to the public. The event team included people from the Museum of Finnish Architecture, the Alvar Aalto Foundation and the Finnish Association of Architects.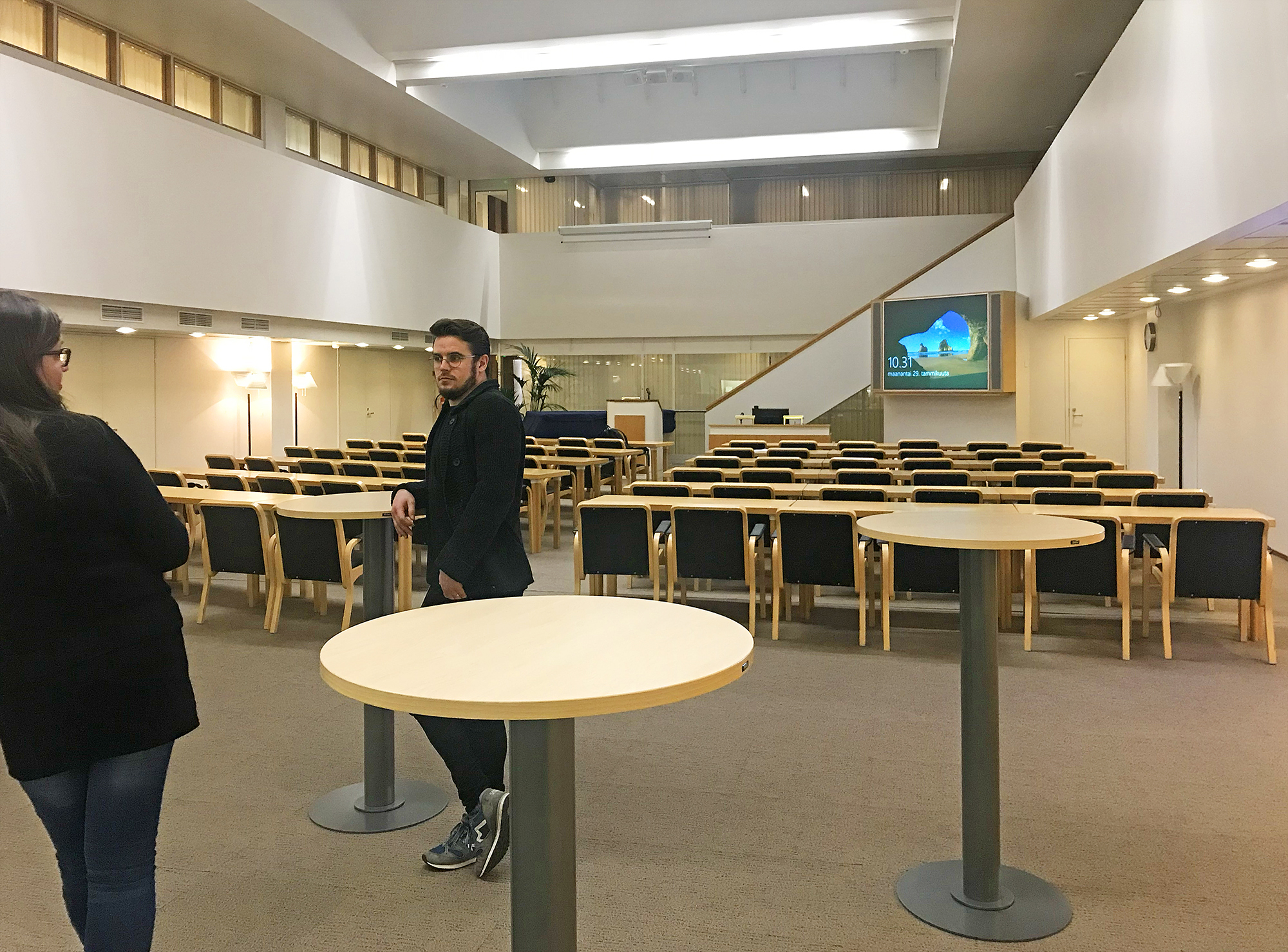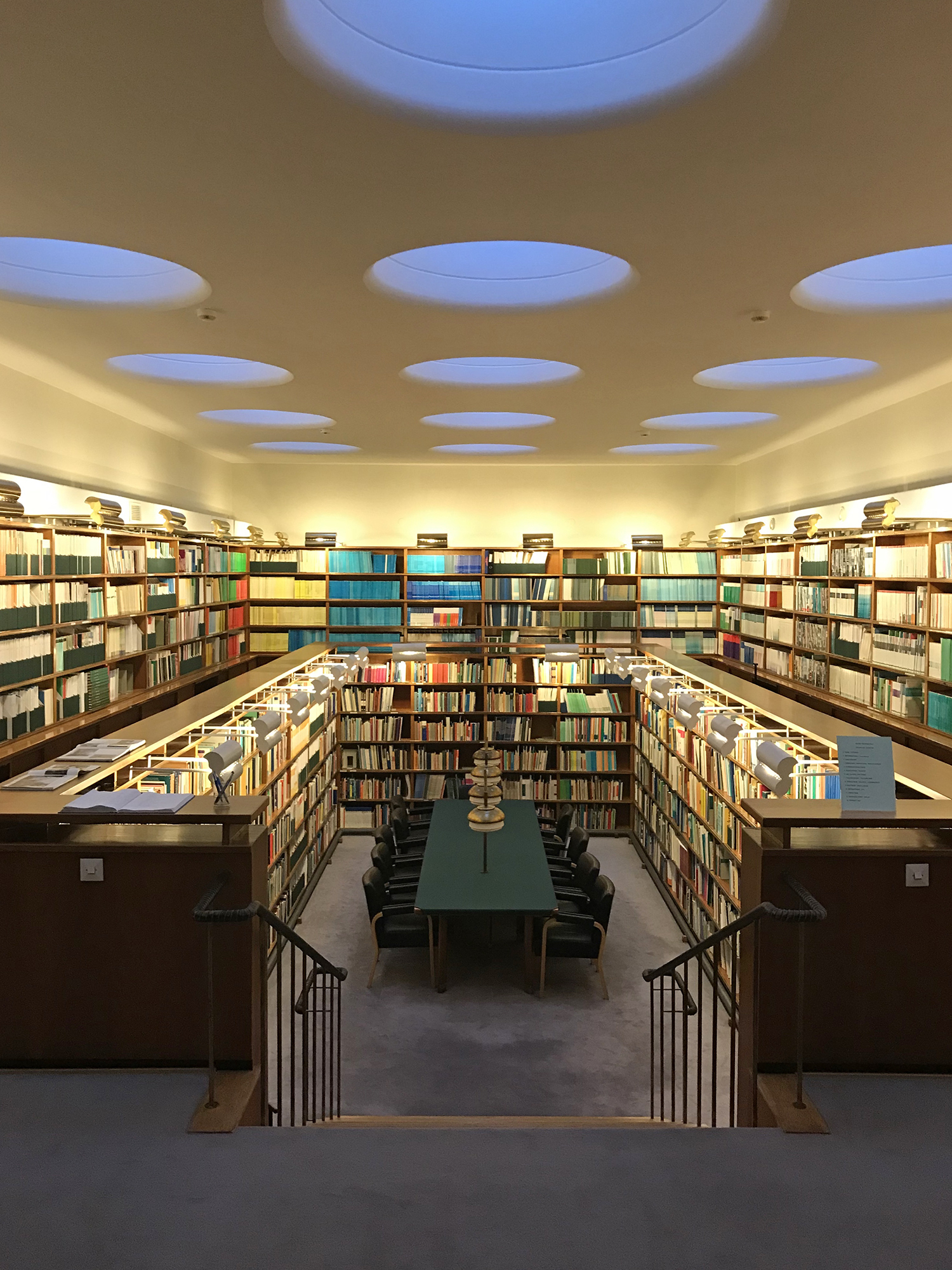 Hence, On 3 February, a crowd filled this architectural landmark to engage, in addition to a programme of talks, in various themed tours of the building – such as experiencing architecture through dance – as well as workshops for children and lunch in the iconic staff restaurant. The many parts of the event required separate registrations, and Mikko created an elaborate registration form for this purpose.
"The different parts of the programme accommodated different numbers of participants, and several activities were organised simultaneously. We had created a monster, an event organiser's nightmare! However, to our happy surprise, the day was a great success and attracted more than just the professional audience of traditional Architecture Day seminars," Laak recalls.
That last event organised by Mikko at Archinfo still reflects today in the direction in which the Architecture – and now also Design – Days have evolved. The mark he has left over his years at Archinfo resurfaces from time to time, sometimes in unexpected places, as it did this autumn. In 2017, Mikko was responsible for the operations of Archinfo's first move from Kasarmitori to Kamppi, and this year, when we moved from Kamppi to the Sörnäinen district, the inventory lists he once made were used again.