Back to articles
Finland celebrates Eliel Saarinen in August
The 20th of August marks 150 years since Eliel Saarinen, Finland's first internationally famed architect was born.
Eliel Saarinen (1873–1950) and his architect son Eero Saarinen (1910–1961) were both born on 20 August, 33 years apart. Saarinen Senior is especially known in Finland for his National Romantic or Jugendstil architecture from the first decades of the 20th century and for his bold urban visions. However, already in 1923, after his success in the Chicago Tribune tower competition, Saarinen took his family to the United States, where they first settled in Evanston, Illinois, to work on the Chicago lakefront scheme. Saarinen was then invited to design the Cranbrook Educational Community campus in Michigan, where he became a teacher and finally president of the Cranbrook Academy of Art.
Saarinen Junior, Eero, is often referred to as an American architect, and indeed he had an impressive career in the United States, with numerous iconic works such as the Gateway Arch in St. Louis, TWA Terminal in New York and Dulles International Airport in Virginia, to list a few. However, he was born and raised in Hvitträsk, Finland, until the age of 13, when the family moved to the United States. As a young architect, he returned to Finland to work on the renovation of the Swedish Theatre in Helsinki. So one could argue that he is also a Finnish architect, and based on Archinfo's media monitoring, Eero and Eliel Saarinen are amongst the top three internationally renowned Finnish architects.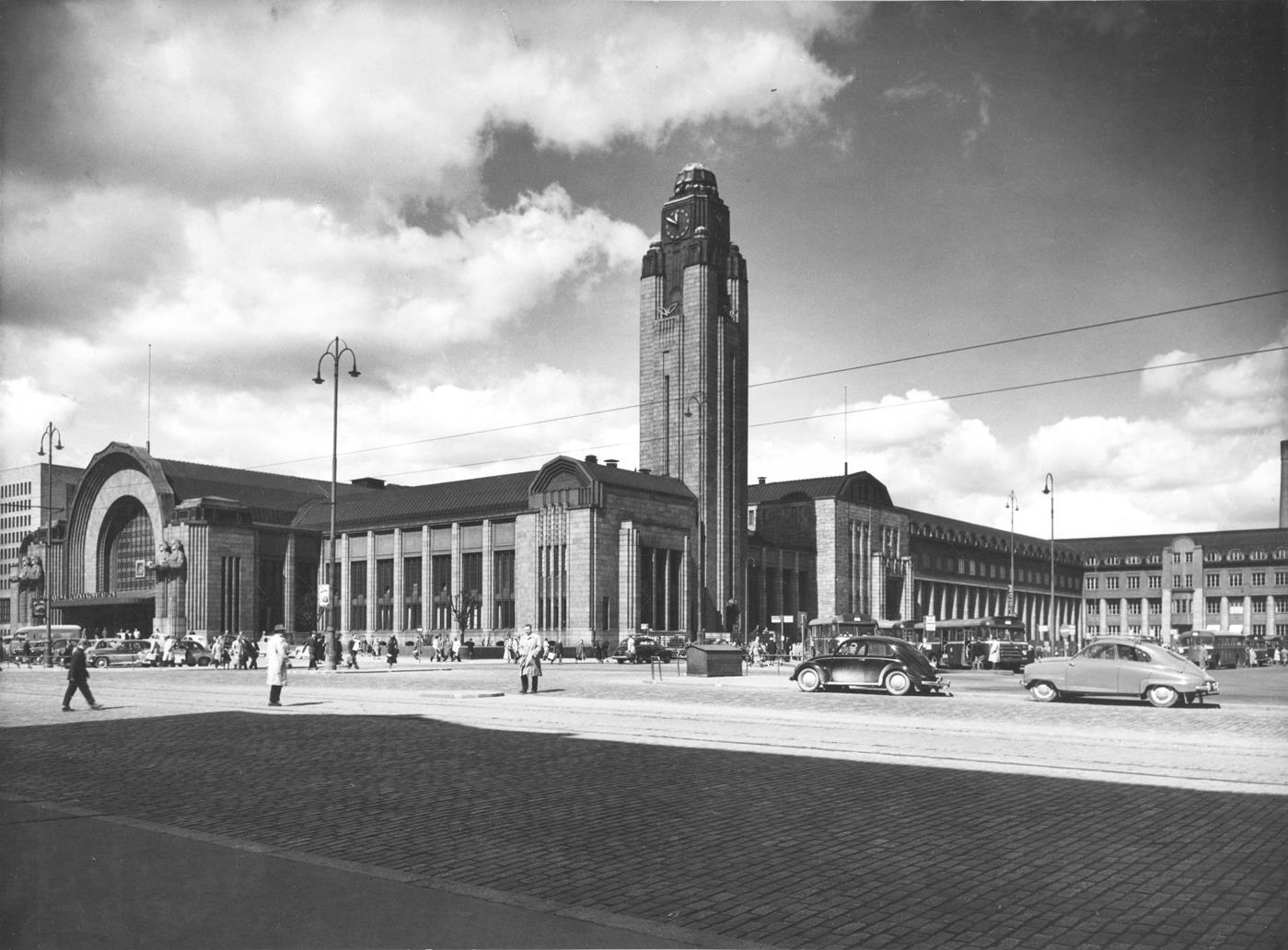 One of the chief works of the now-celebrated Eliel Saarinen is the Helsinki Central Railway Station, completed in 1919. The national railway company, VR, celebrates Saarinen's jubilee, and at 3 pm on Sunday, 20 August, the station's 50-metre-high clock tower will ring for the first time.
The celebration will spread around Finland, for instance, to Saarinen's birth municipality, Rantasalmi, in the Southern Savonia region, where the great man will be celebrated for three days over the weekend. In the city of Lahti, home to a Saarinen-designed city hall, his architecture will be covered in multiple lectures and guided tours. The Nordic countries' leading newspaper, Helsingin Sanomat, has published a 100-page supplement in honour of Saarinen.


On Sunday, 20 August, the Museum of Finnish Architecture will organise walking tours to Eliel Saarinen's Helsinki. In addition, the Museum will publish a scrapbook and photo album about Saarinen's years in America in the free-access online service Finna.
Eliel Saarinen stayed in the United States until the end of his life. He died in July 1950, at the age of 76, in Bloomfield Hills, Michigan.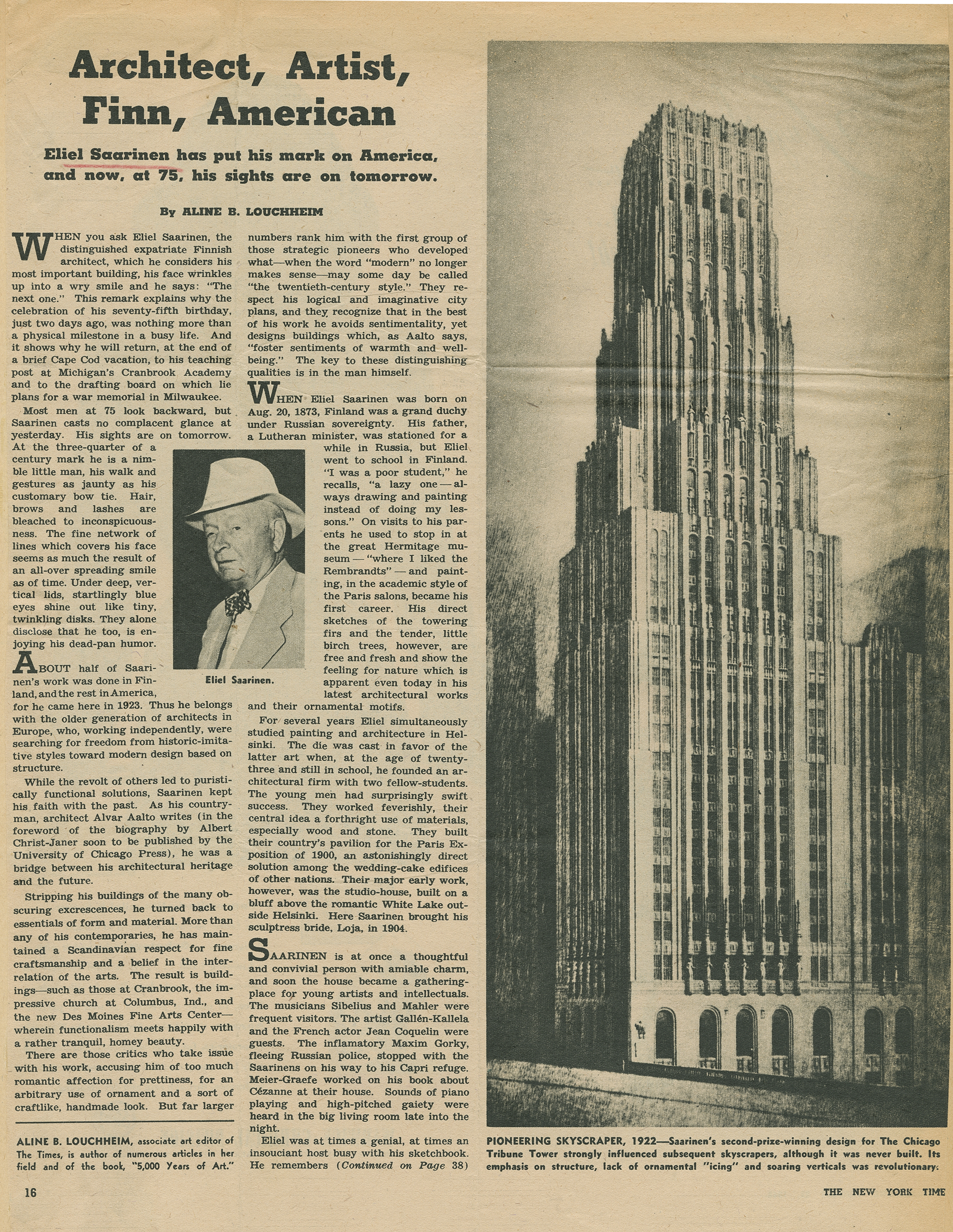 More information on buildings designed by Eliel Saarinen can be found in the Finnish Architecture Navigator.