Back to articles
Finnish Architects in the Spotlight: OOPEAA
OOPEAA
This March, the spotlight will be on OOPEAA, an architecture office that has been recognised in Finland and abroad for its innovative wood architecture and research-driven designs.
With offices in both Helsinki and Seinäjoki, OOPEAA, Office for Peripheral Architecture, emphasises the importance of research, and socially and ecologically sustainable solutions at all scales. The portfolio of the 15-person practice includes a wide range of completed designs, from residential apartment buildings to churches, and from saunas to complete district plans.
Anssi Lassila, the office's founder and director, nowadays also Professor of Contemporary Architecture at the Oulu School of Architecture, places people and life at the centre of his work: "I strive to find comprehensive and balanced solutions that create a socially and ecologically sustainable framework for a good life."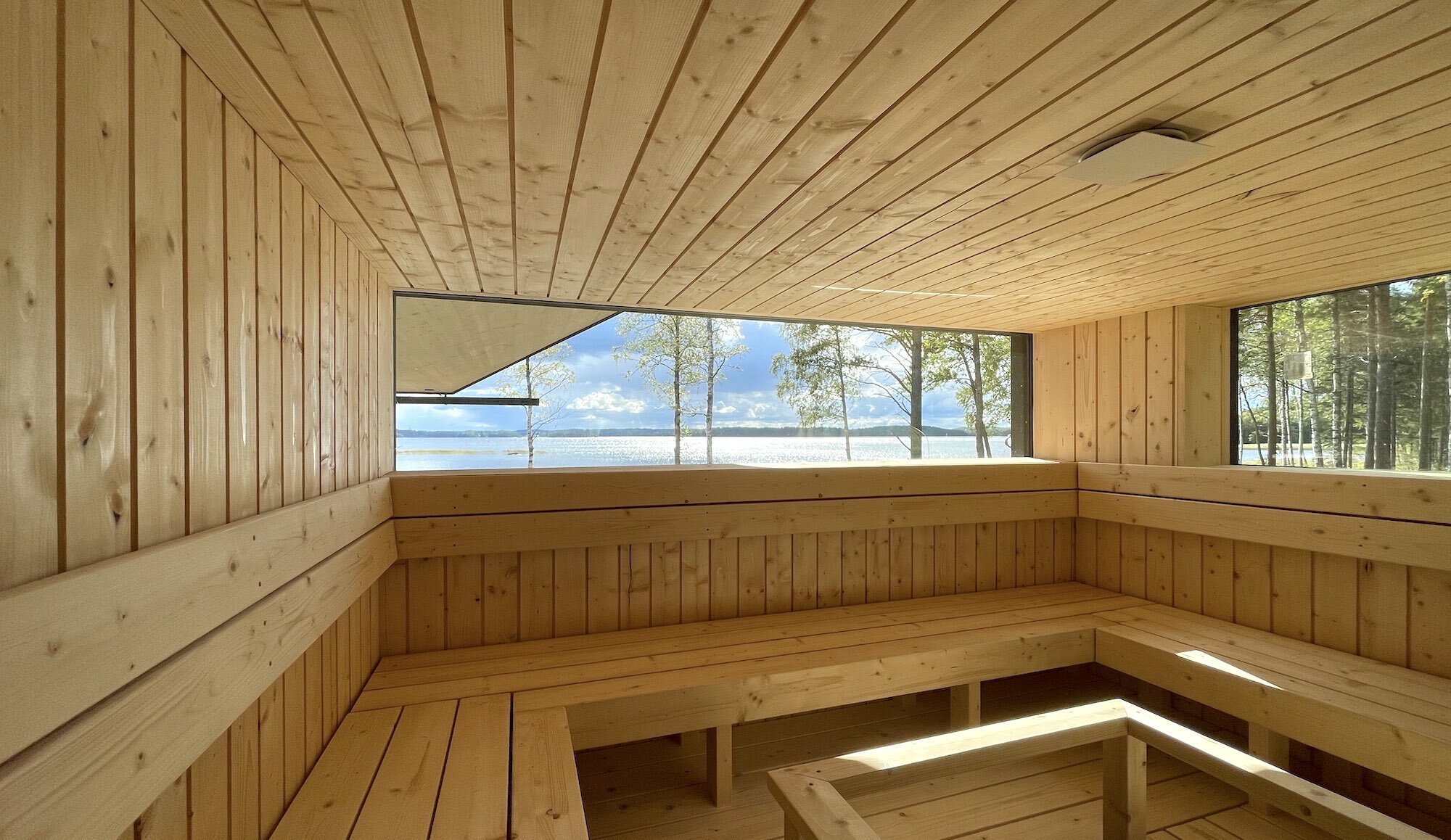 In his work, Lassila combines sculptural forms with traditional materials and new solutions. Lassila is particularly inspired by the natural qualities of wood as a material: his expertise ranges from hand-carved logs to the versatile use of CLT. In Lassila's internationally recognised breakthrough work, the Kärsämäki Shingle Church, wood plays a leading role and the church's contemporary architecture is based on traditional craftsmanship methods from the 1700s.
A key focus of OOPEAA is thus the use of wood in architecture and the exploration of its future potential. The use of contemporary wood products in construction offers the potential to meet the current needs of urban housing and public buildings in an ecological and socially sustainable way, the office comments. The Puukuokka Housing Block in Jyväskylä is an excellent example of the use of CLT modules in apartment buildings with an all-wood frame and structure.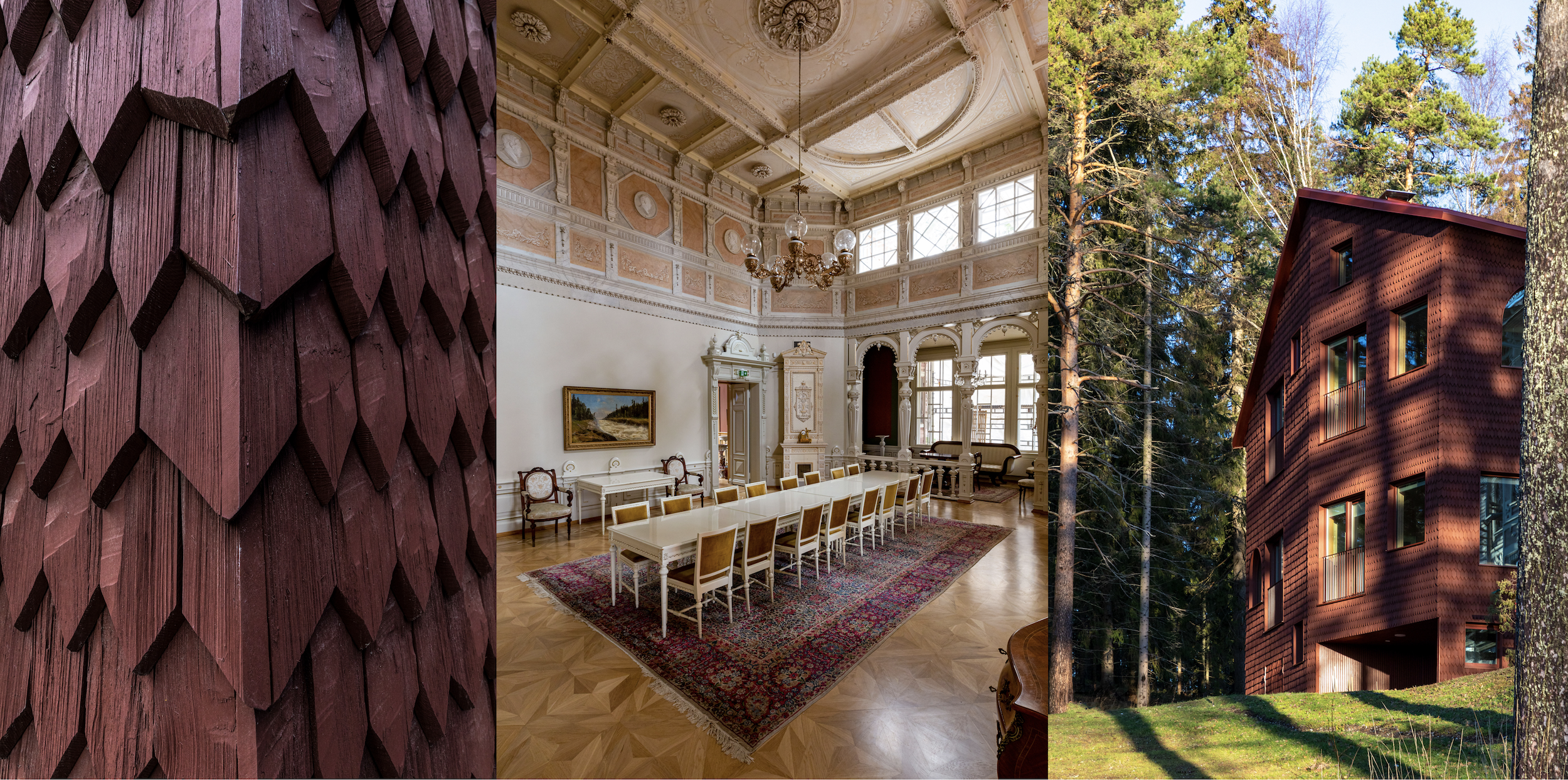 Another essential starting point for the office's work is the concept of periphery, which is already visible in their name: "The peripheral is understood as a potential, a fertile platform for interaction, where different things and perspectives meet in such a way that the possibility of something new opens up - something that is more than the sum of its parts."
Originally built in 1900, the Rauhalinna Castle allowed OOPEAA to both create something new and restore something old. At Rauhalinna, contemporary architecture complements the historic heritage, adding its own touch: "The old and the new engage in a conversation with each other as equal partners each with their own voice".
In addition to the restoration work, a new guest house, Käenpoika, and two saunas were built to complement the unique castle setting. Rauhalinna is also featured in the Future Finland uilt of Wood package produced by Archinfo, which will be published in April.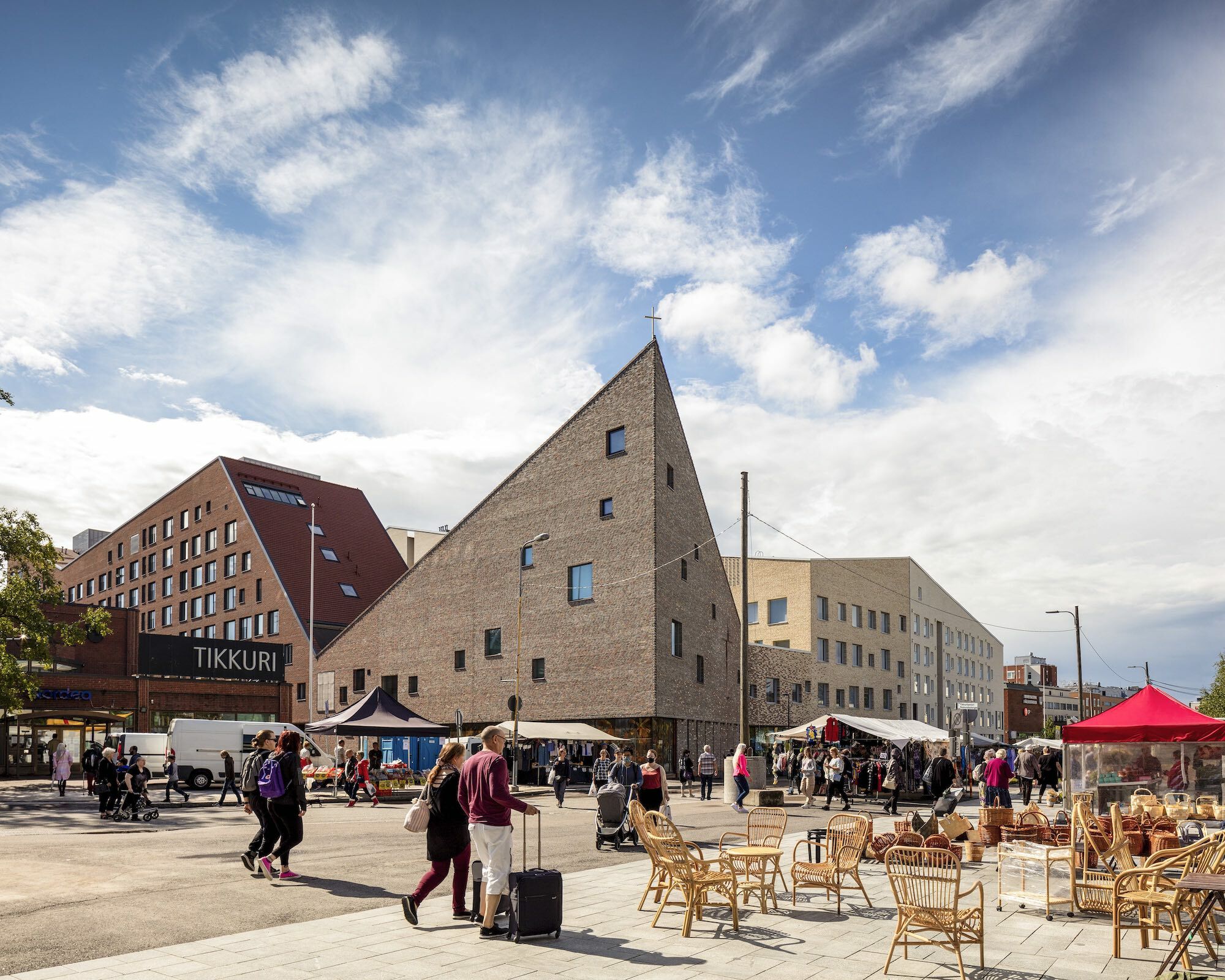 Regardless of scale or context, architecture is always about creating spaces for people and for life, OOPEAA explains. Their aim is to create architecture that is close to people and in dialogue with its context. Designed as a single entity, the residential block in Tikkurila, completed in 2021, combines a church, Bethania apartments and student housing to create a cohesive whole that seamlessly brings together a wide range of functions.
In the design process of the church and the residential area unit, humanity and accessibility were key principles. The aim was also to design a building that can last more than 200 years. The materials were chosen with this in mind: for example, the burnt brick of the façade and the wood and concrete cast in situ used inside the church will last and patinate beautifully over the years.
Locally-committed, functional, ecological and aesthetically high-quality buildings and environments are important goals in OOPEAA's work. The office's desire to do research and solve challenges is reflected both in its design and in the development of brand-new tools. All in all, the award-winning work, both nationally and internationally, draws its inspiration from an approachable human scale.

Read more about OOPEAA's work on their site through this link.
Finnish Architects in the Spotlight invites architects or architectural practices to share their values and design principles through images and short texts. See OOPEAA's photo series on Instagram through this link.
All posts featured in the Finnish Architects in the Spotlight series can be found on Instagram by using the tag #FinArchSpotlight and all articles through this link.