Back to articles
Mind-Building returns to Finland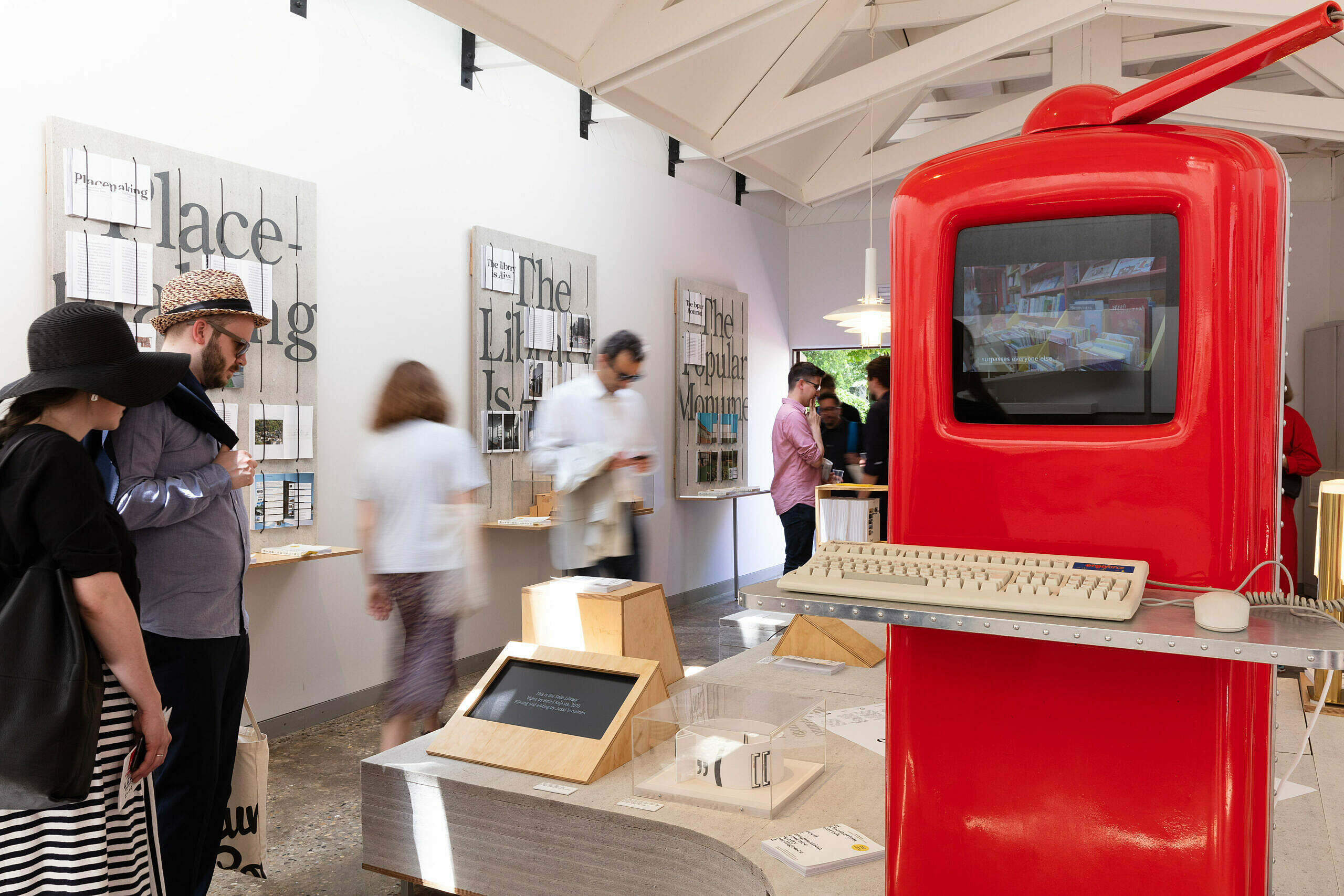 Enthusiastically received at the Biennale Architettura 2018 in Venice, the Finnish library architecture exhibition will continue its tour in Finland. This autumn and winter the exhibition will be on display both in Lohja and Seinäjoki.
The story of Finnish libraries continuously resonates in the world. Mind-Building exhibition was produced by Archinfo Finland originally for the Finnish Pavilion at the Biennale Architettura 2018 in Venice, after which it was presented at Helsinki Central Library Oodi in 2019 and in the the Embassy of Finland in Washington D.C. in 2020. Now the exhibition returns to Finland with the libraries of Lohja and Seinäjoki, both featured in the exhibition, hosting it.

The exhibition will be first displayed at the main library of Lohja in the Linder hall from 3 to 27 November. The library building, designed by Lahdelma & Mahlamäki Architects, was opened in 2006. Explore the building's architecture in the Finnish Architecture Navigator (link).
After Lohja the exhibition travels to Seinäjoki, where it will be open to the public in the Apila library from 4 December to 16 January. The town's second main library, designed by JKMM Architects, was inaugurated in 2012. Explore the building's architecture in the Finnish Architecture Navigator (link).
The International Architecture Exhibition of La Biennale di Venezia, organised since 1980, is the world's leading arena for showcasing architecture. In 2018, the Mind-Building exhibition was seen by a record-breaking audience of 90,000 visitors. Also, international media recognised Finland's exhibition and its theme, the importance of the library institution for the development of the Finnish welfare state, with unparalleled enthusiasm.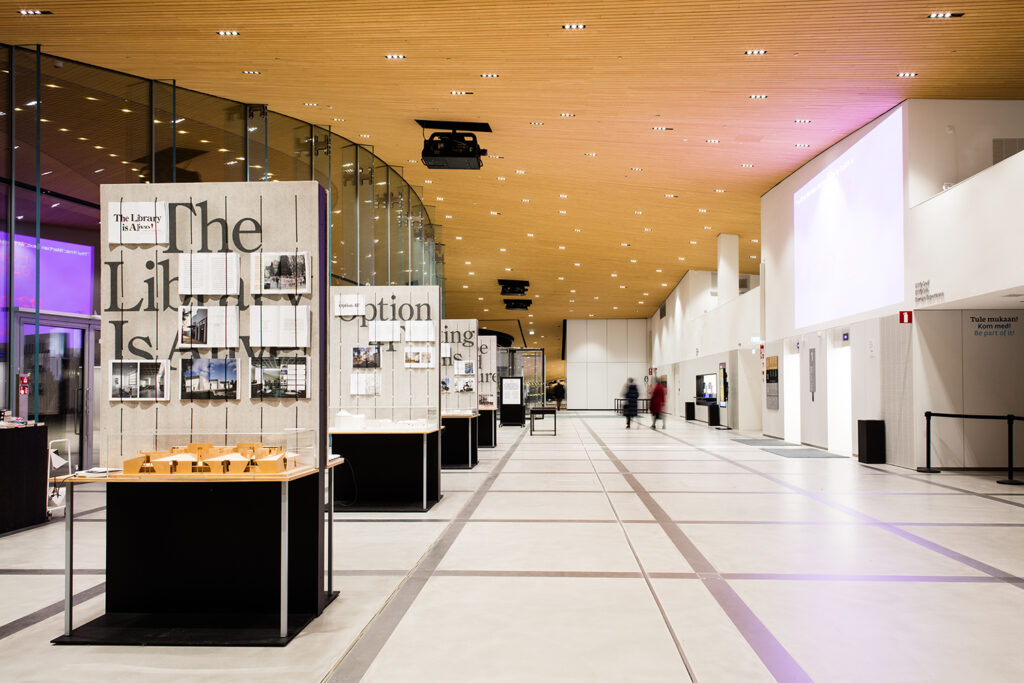 Curated by architectural critic and scholar Anni Vartola, Mind-Building showcases the development of Finnish public libraries and their architecture throughout the times by presenting seventeen library buildings from different periods, grouped under specific themes. The exhibition architecture, designed by architect Tuomas Siitonen and graphic designer Johannes Nieminen, has been modified to suit different locations on the tour. However, all the libraries of the original exhibition are included, as well as the specially commissioned sound and video pieces.
In conjunction with the exhibition, the library staff from both Lohja and Seinäjoki has picked a selection of architectural books from their collections for the visitors to read and borrow. Also, the Mind-Building catalogue, which plays an essential part in the exhibition, is available for the public to read and borrow at the libraries.
A digital version of the catalogue is available in English and Italian on Archinfo Finland's web page through this link (opens in a new tab).
You can purchase the physical version through the leading Nordic publisher of architectural books Arvinius + Orfeus webstore through this link (opens in a new tab)
The exhibitions are sponsored by the Uusimaa Regional Fund and the South Ostrobothnia Regional Fund of Finnish Cultural Foundation.
Link: Mind-Building at Lohja
Link: Mind-Building at Seinäjoki