Back to articles
Mind-Building at Seinäjoki 4.12.–16.1.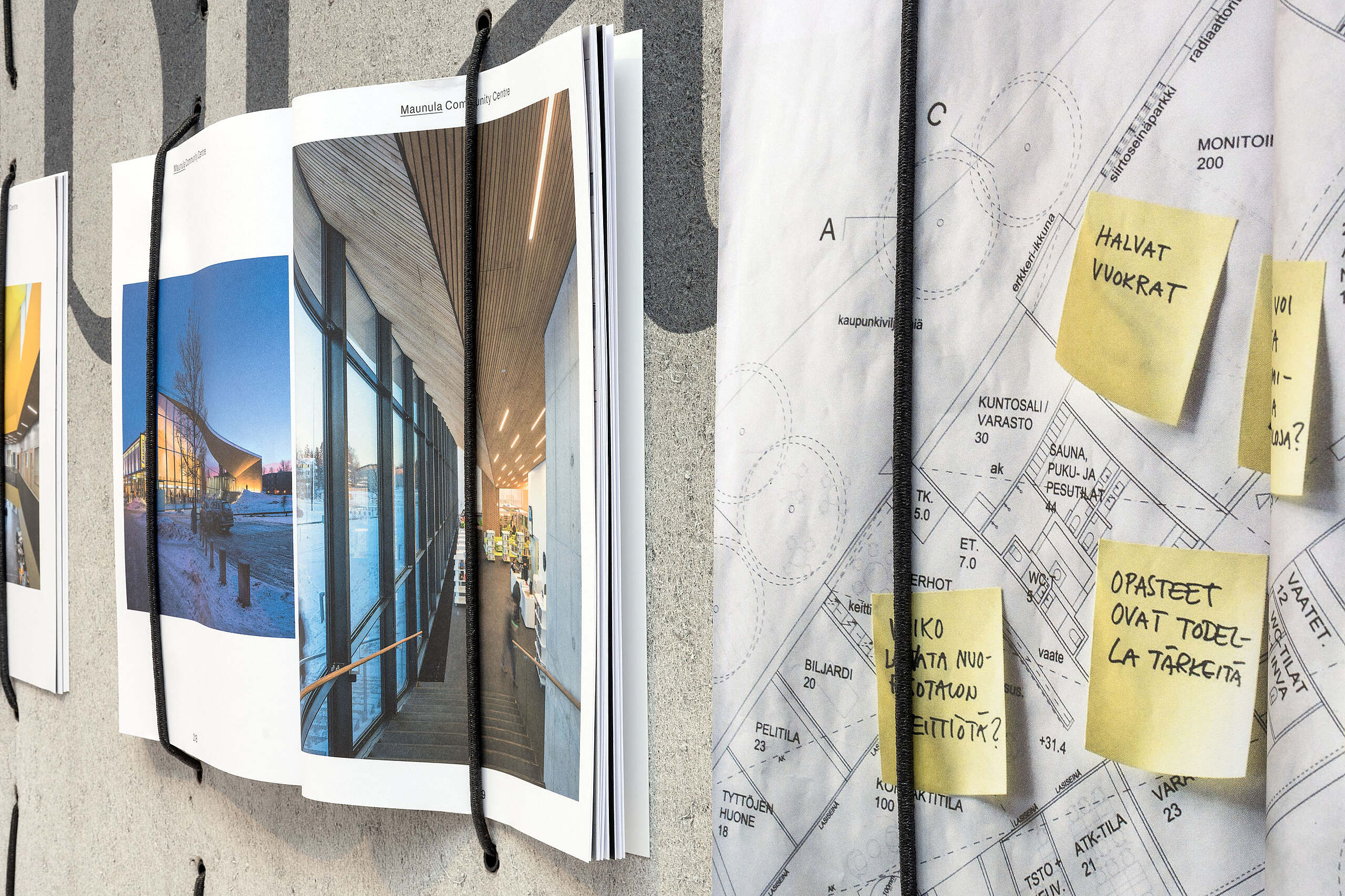 Enthusiastically received at the Biennale Architettura 2018 in Venice, the Finnish library architecture exhibition will continue its tour in Finland.
Exhibition: Mind-Building
Seinäjoki City library Apila
Alvar Aallon katu 14, Seinäjoki
4 Dec. 2021 – 16 Jan. 2022
Open during the opening hours of the library
The Mind-Building exhibition opening in the Apila library of Seinäjoki invites for a discussion about the meaning of architecture as a shared public place and center for lifelong learning. The town's second main library, designed by JKMM Architects, was completed in 2012 right next to the famous Aalto Centre. You can explore the building's architecture in the Finnish Architecture Navigator through this link (opens in a new tab).
The exhibition was produced by Archinfo Finland originally for the Finnish Pavilion at the Biennale Architettura 2018 in Venice. Curated by architectural critic and scholar Anni Vartola, the exhibition showcases the development of Finnish public libraries and their architecture throughout the times by presenting seventeen library buildings from different periods, grouped under specific themes. The exhibition architecture, designed by architect Tuomas Siitonen and graphic designer Johannes Nieminen, has been modified to suit different locations on the tour. However, all the libraries of the original exhibition are included, as well as the specially commissioned sound and video pieces.
The exhibition is sponsored by the South Ostrobothnia Regional Fund of Finnish Cultural Foundation.